I reached the end of the drawloom warp on Tuesday evening. Wednesday morning, before Steve and I finished loading up the Casita travel trailer, I cut the warp off the loom. I grabbed a handful of thrums, chained them so they wouldn't tangle, and threw the bundle into a small bag along with my cowgirl band heddle. And off we went for a short little getaway!
Relaxing under shade trees at the campground, I weave what I need for the four towels' hanging tabs.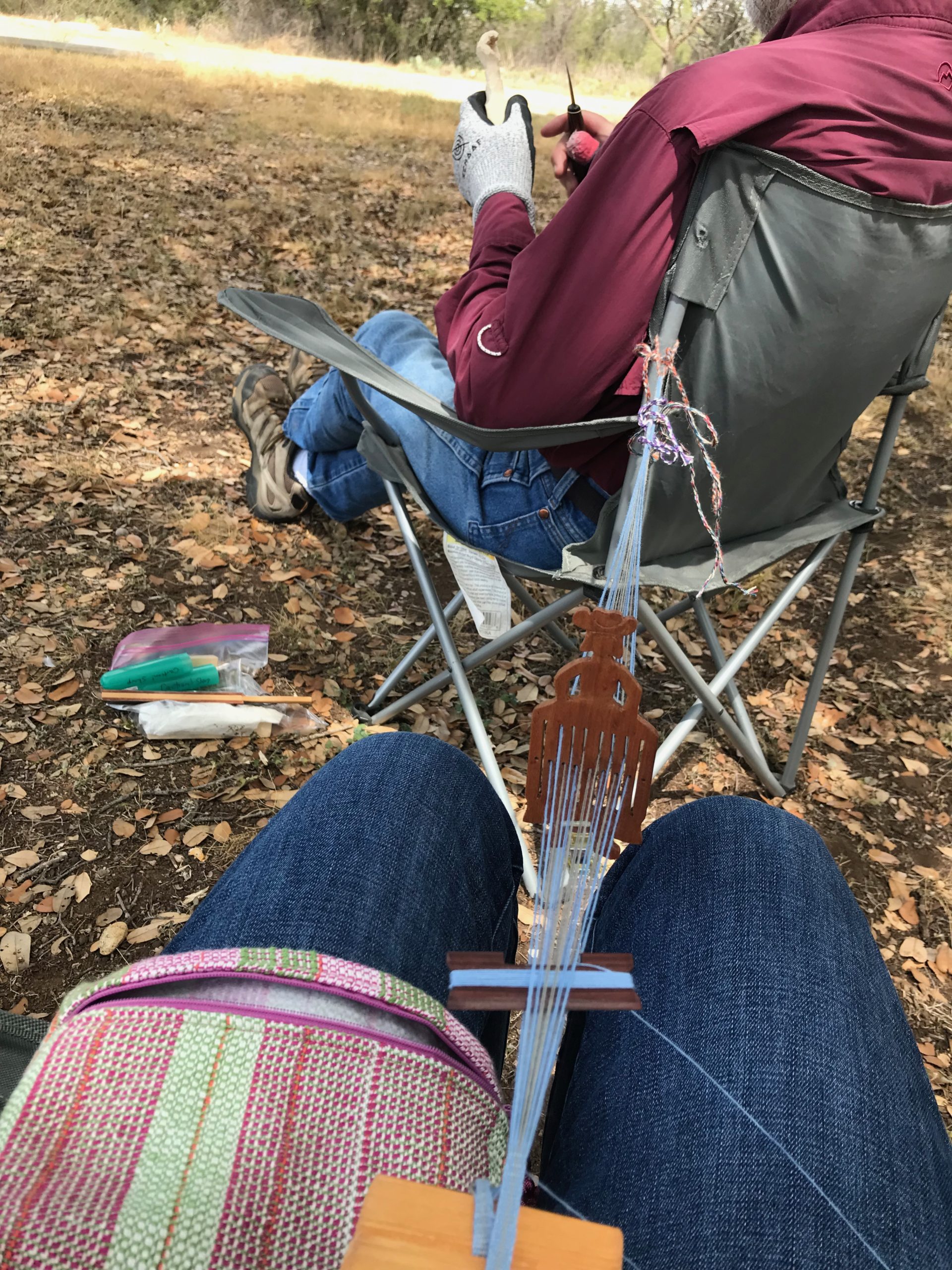 Back home, after the towels are wet finished and hemmed, I have an "a-ha!" moment: Only one of these cloths shall be used as a towel. The other three cloths will serve as Christmas Snowflake banners.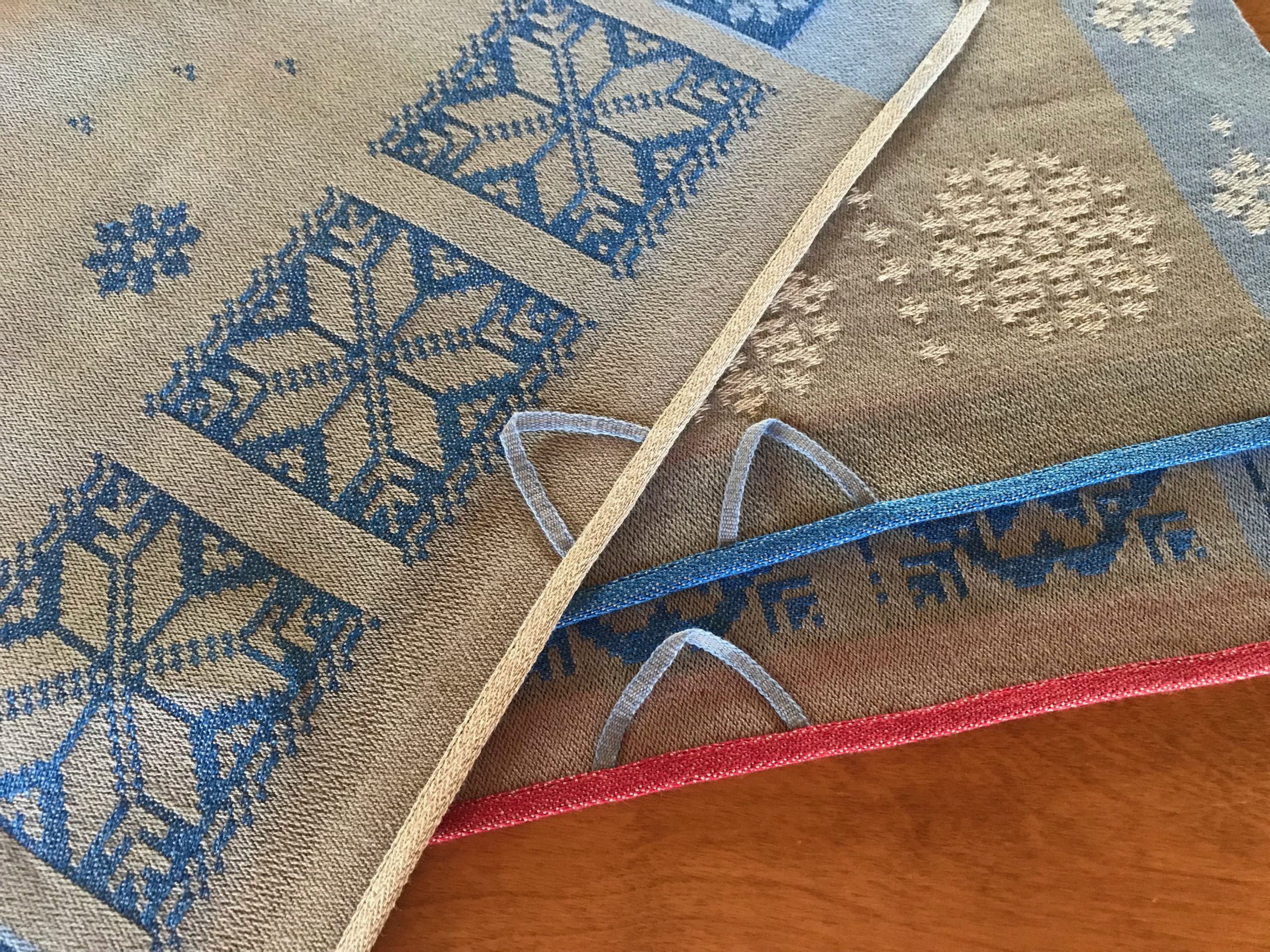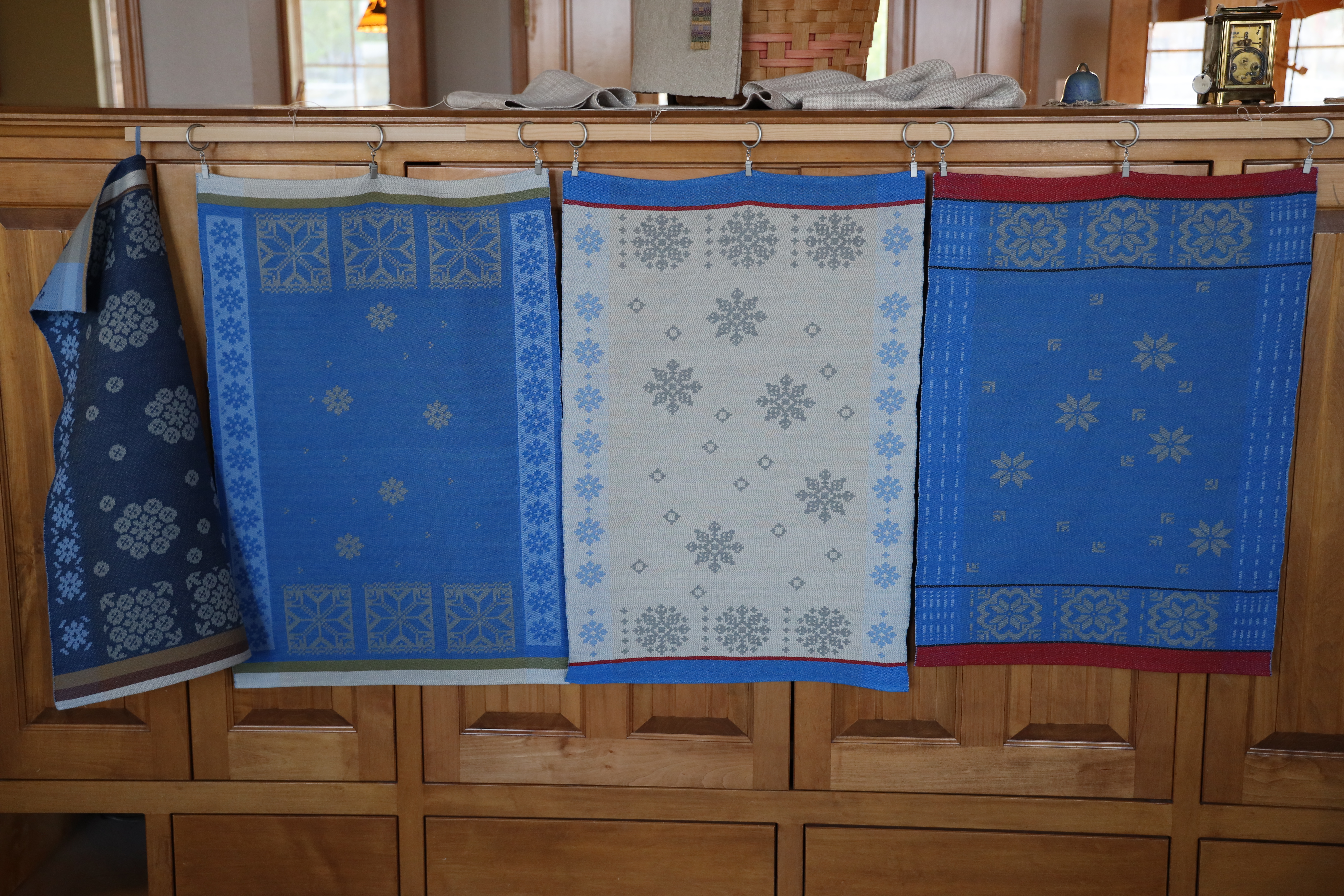 Christmas Snowflake banners. Revisit the process with me, start to finish:
To see the towels from the first half of this warp, click here: Process Review: House and Home Towels. To see more about the cowgirl band heddle, click here: Cowgirl Band Weaving.
May you have "a-ha!" moments that change how you see things.
Love,
Karen