Five of my favorite handwoven works are on display in a local exhibit. The Southwest Gourd and Fiber Fine Art Show is the current exhibit (through July 1) at the Kerr Arts and Cultural Center in Kerrville, Texas. This is a competitive show featuring artists from across the US. Steve made beautiful wooden hanging and mounting devices for my pieces. Winter Window is a double-binding rag rug that is displayed as a wall hanging. I thoroughly enjoyed the design process for this rag rug, so I am happy that Winter Window received a Judge's Special Award.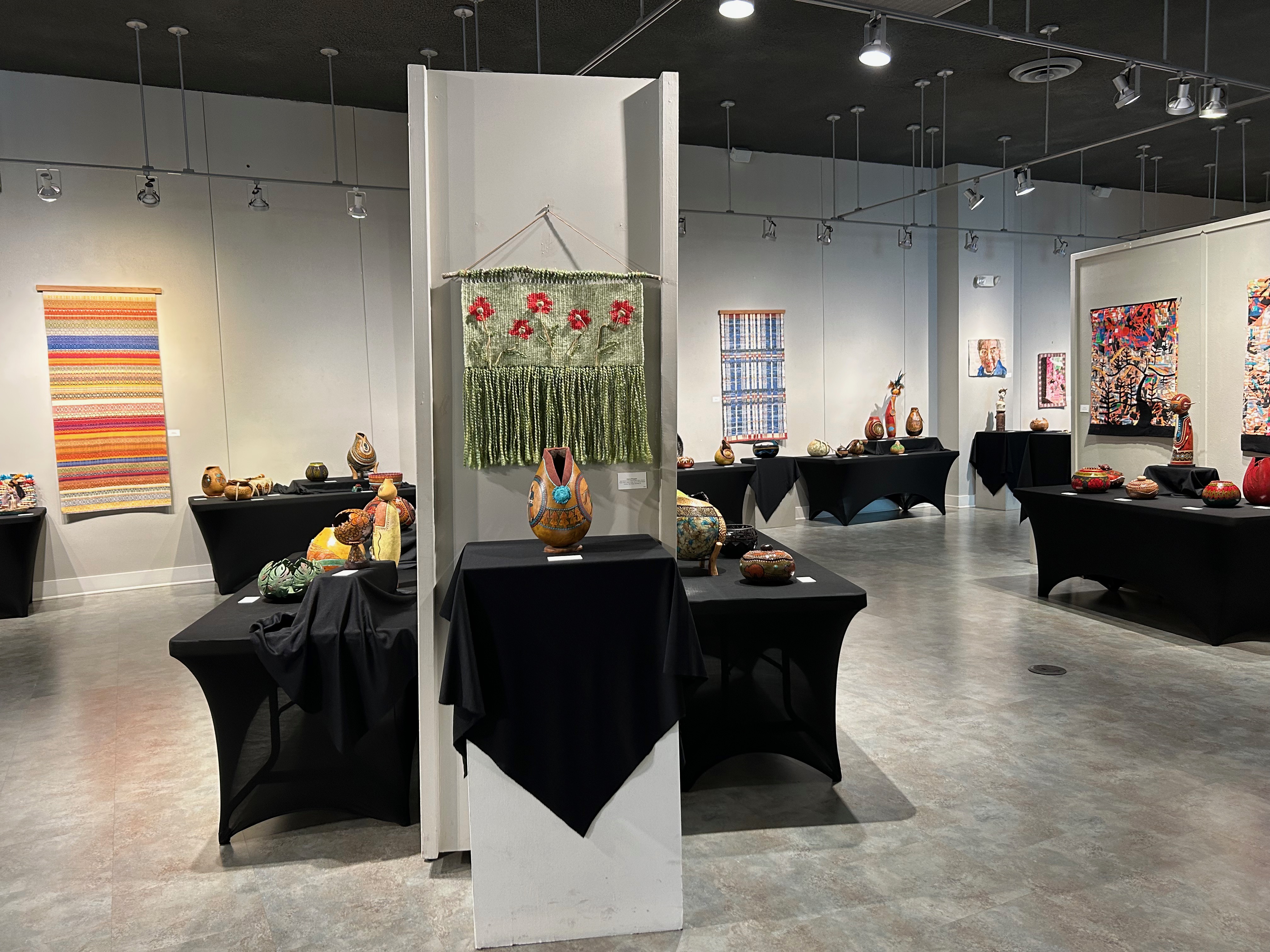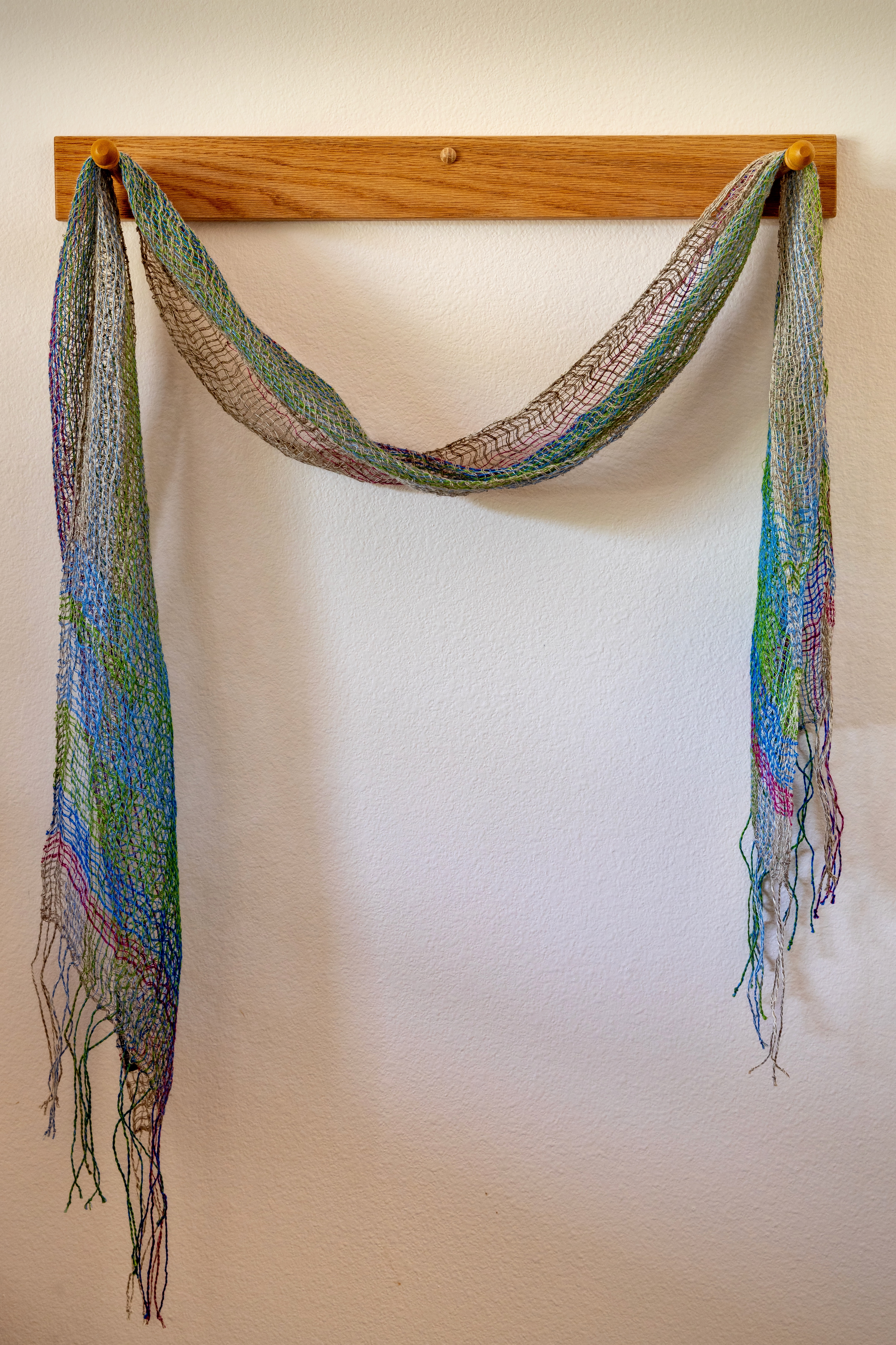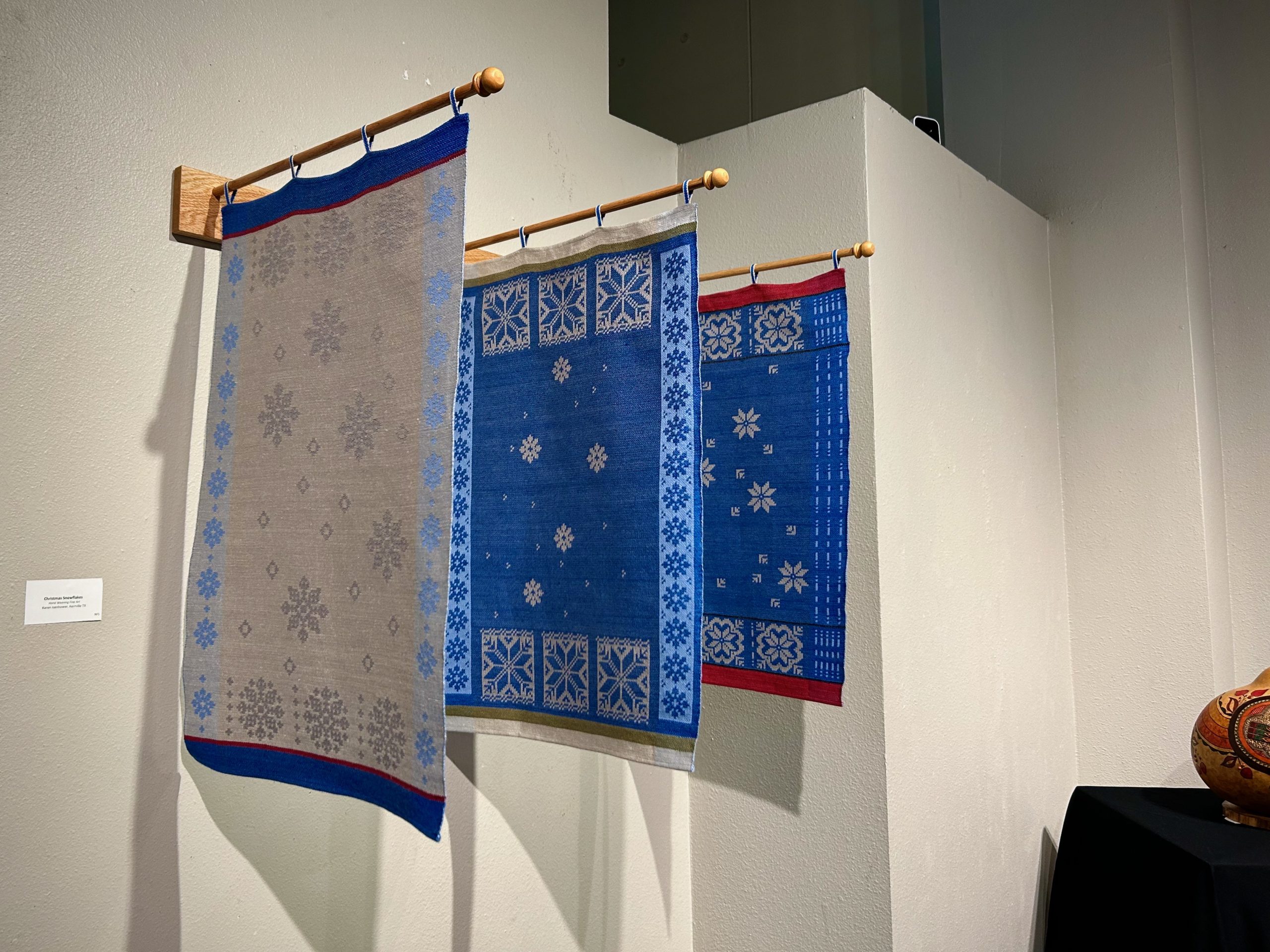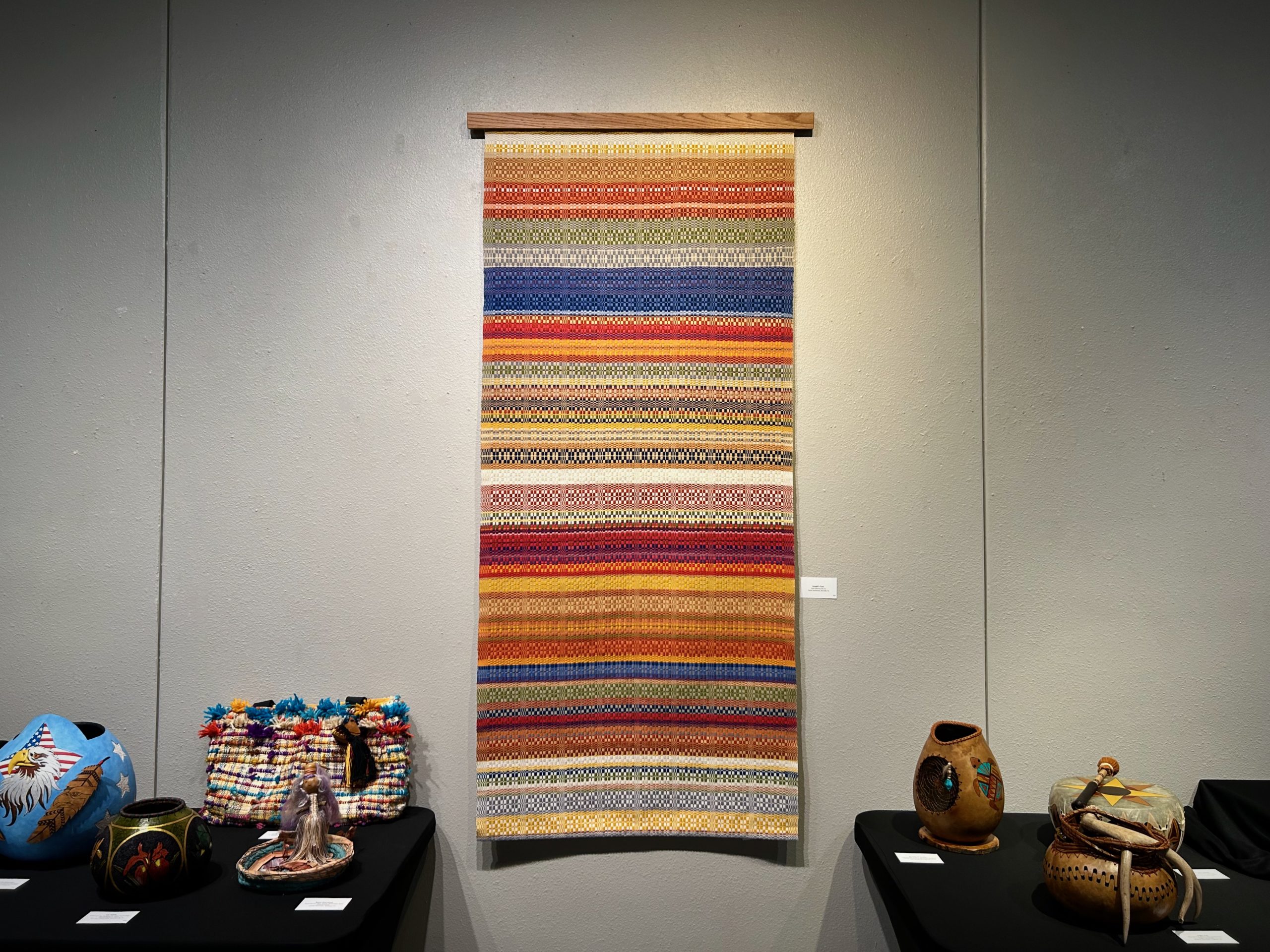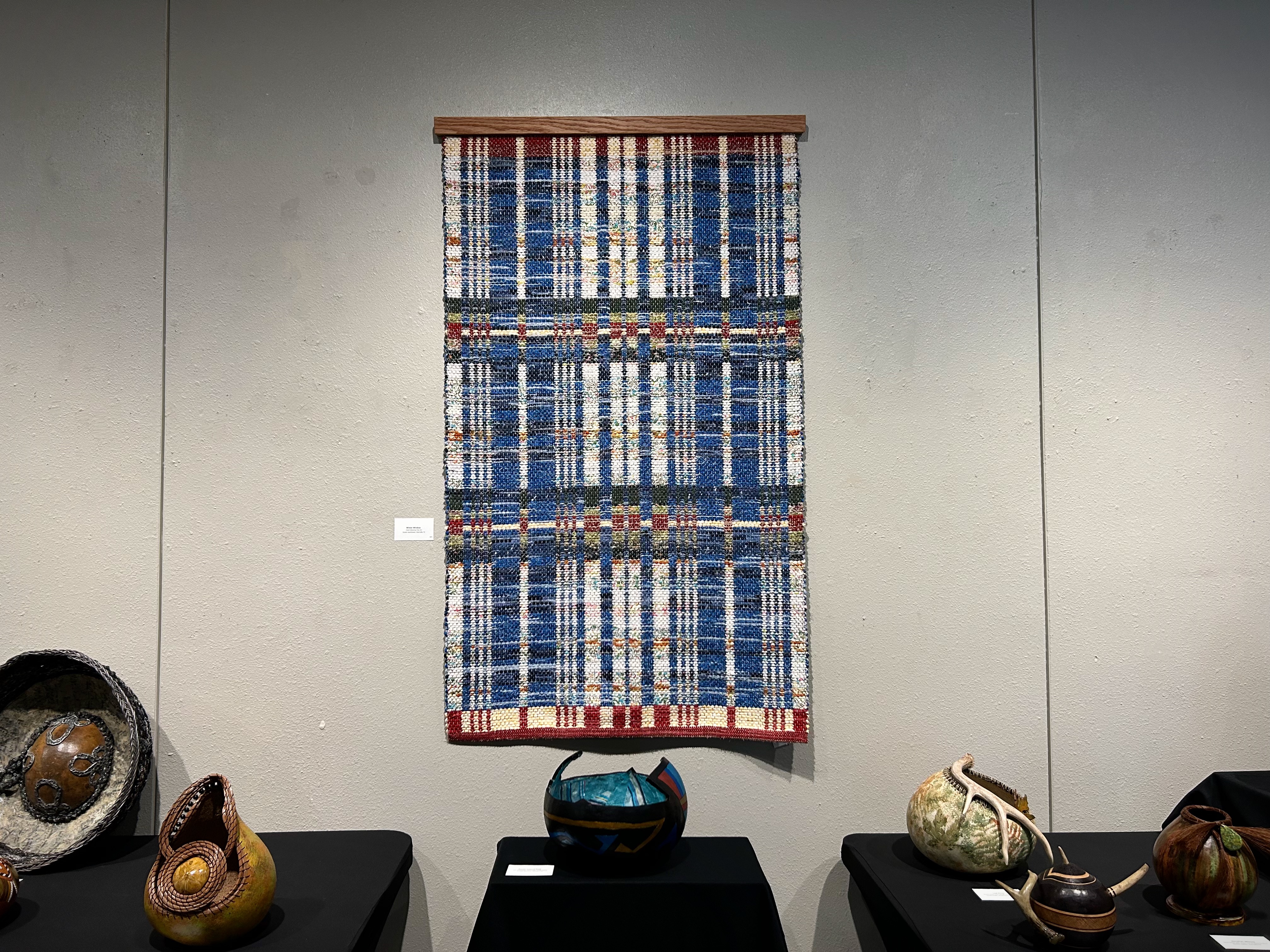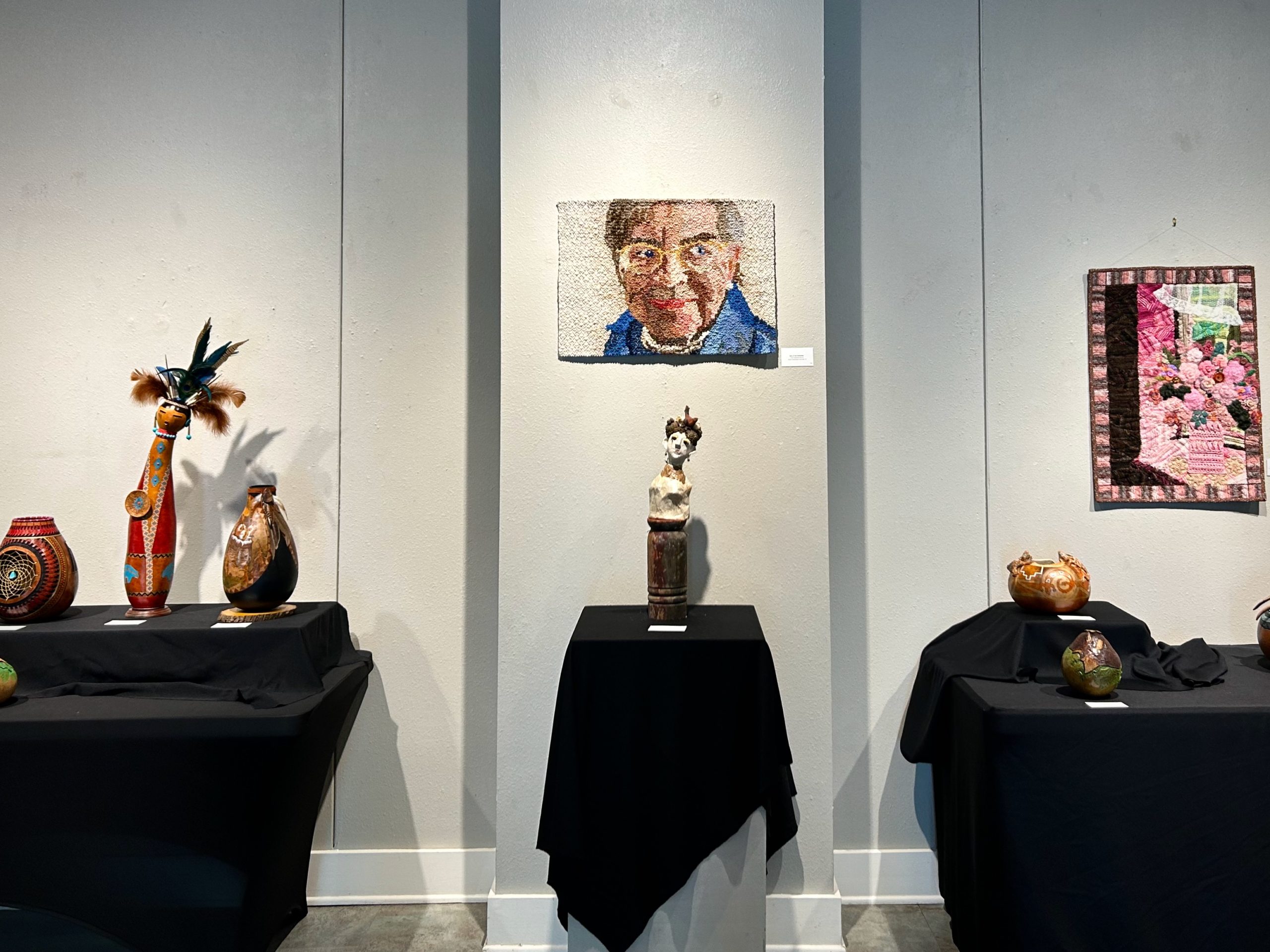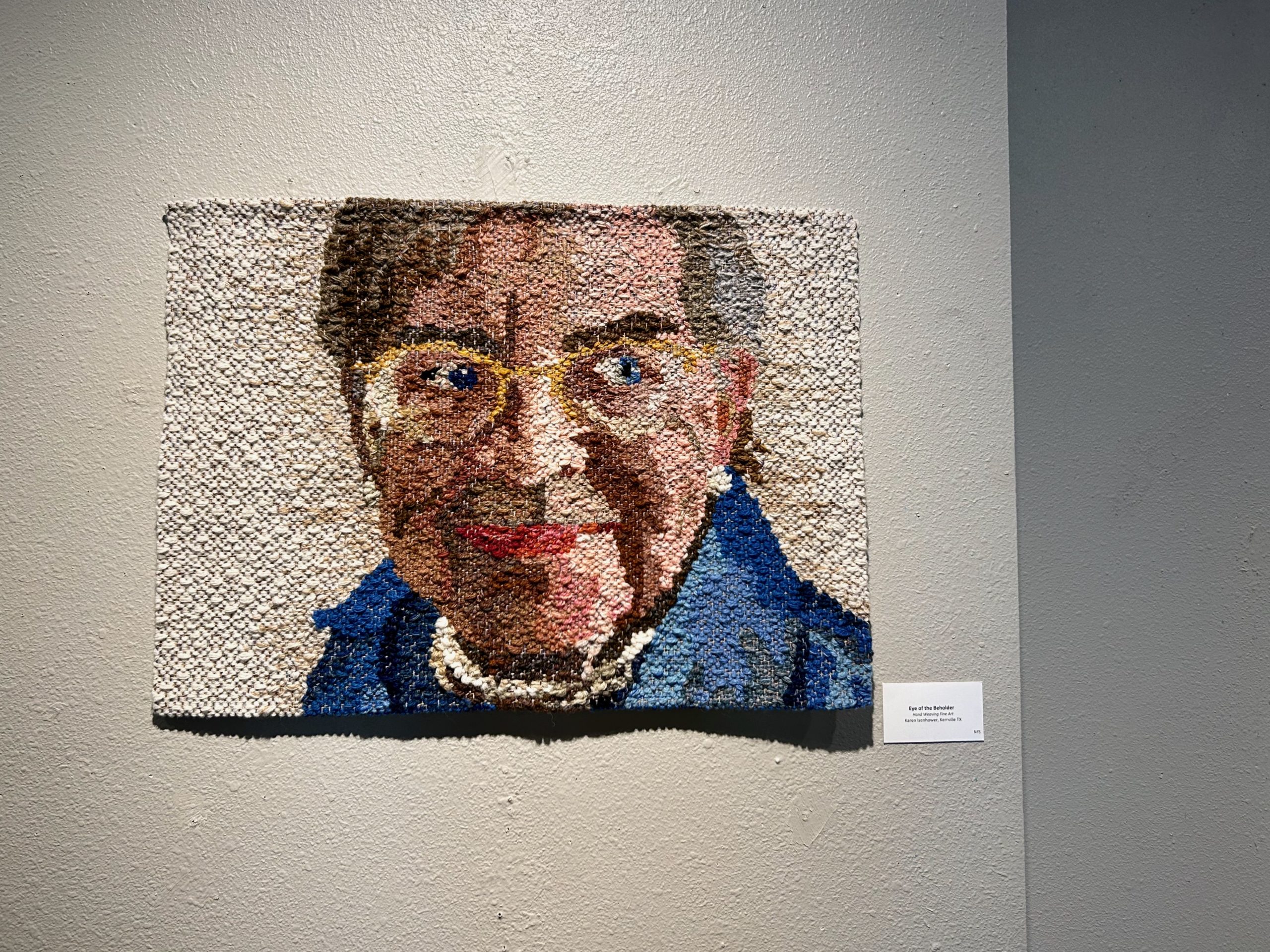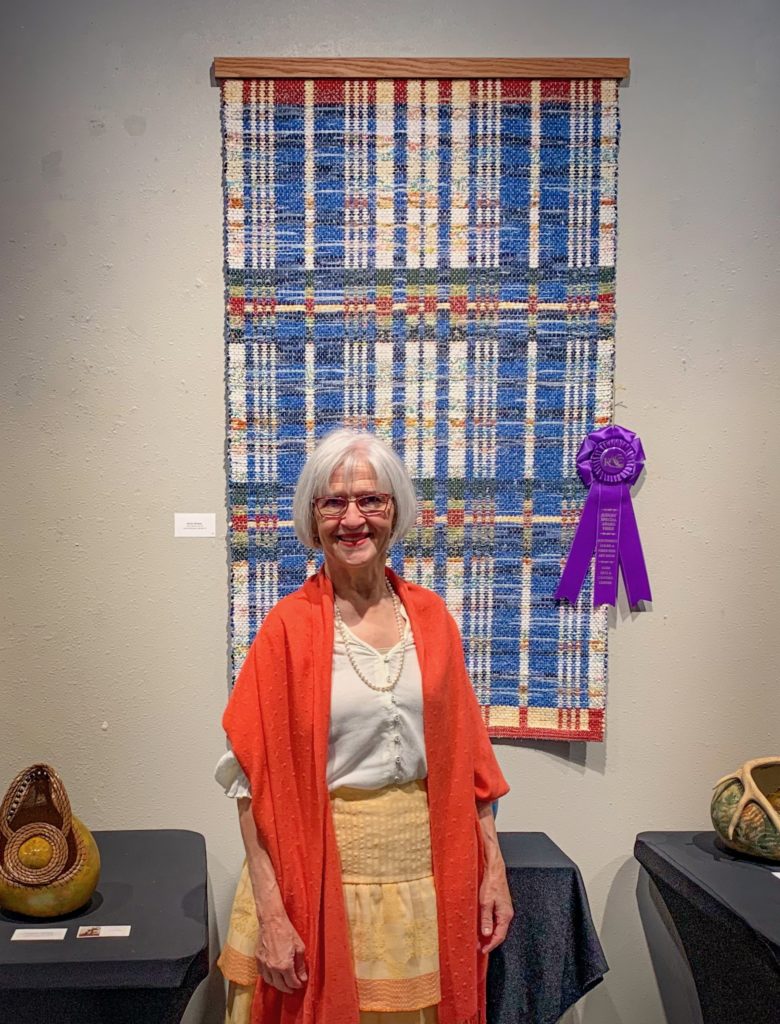 If you hang a rag rug on the wall it becomes fine art. And I'm ok with that.
May others enjoy seeing what you enjoy making.
Happy Weaving,
Karen