As a little girl, I was fascinated with the puckered texture of seersucker. Remember pastel summer seersucker outfits? Thanks to Winnie Poulsen and her Linen-Cotton Crinkly Tablecloth (Väv Magasinet, Nr. 3, 2021), I now have a puckered fabric that reminds me of those seersucker days of summer.
This is a challenging project. Double width, two warps, fine sett, nylon fishing line for selvedge ends at the fold, and "sticky warp" the whole way. After repeated frustrations, I resign myself to the thought of repairing hundreds of skipped threads after this comes off the loom. I have doubts that I will even be able to unfold the cloth all the way.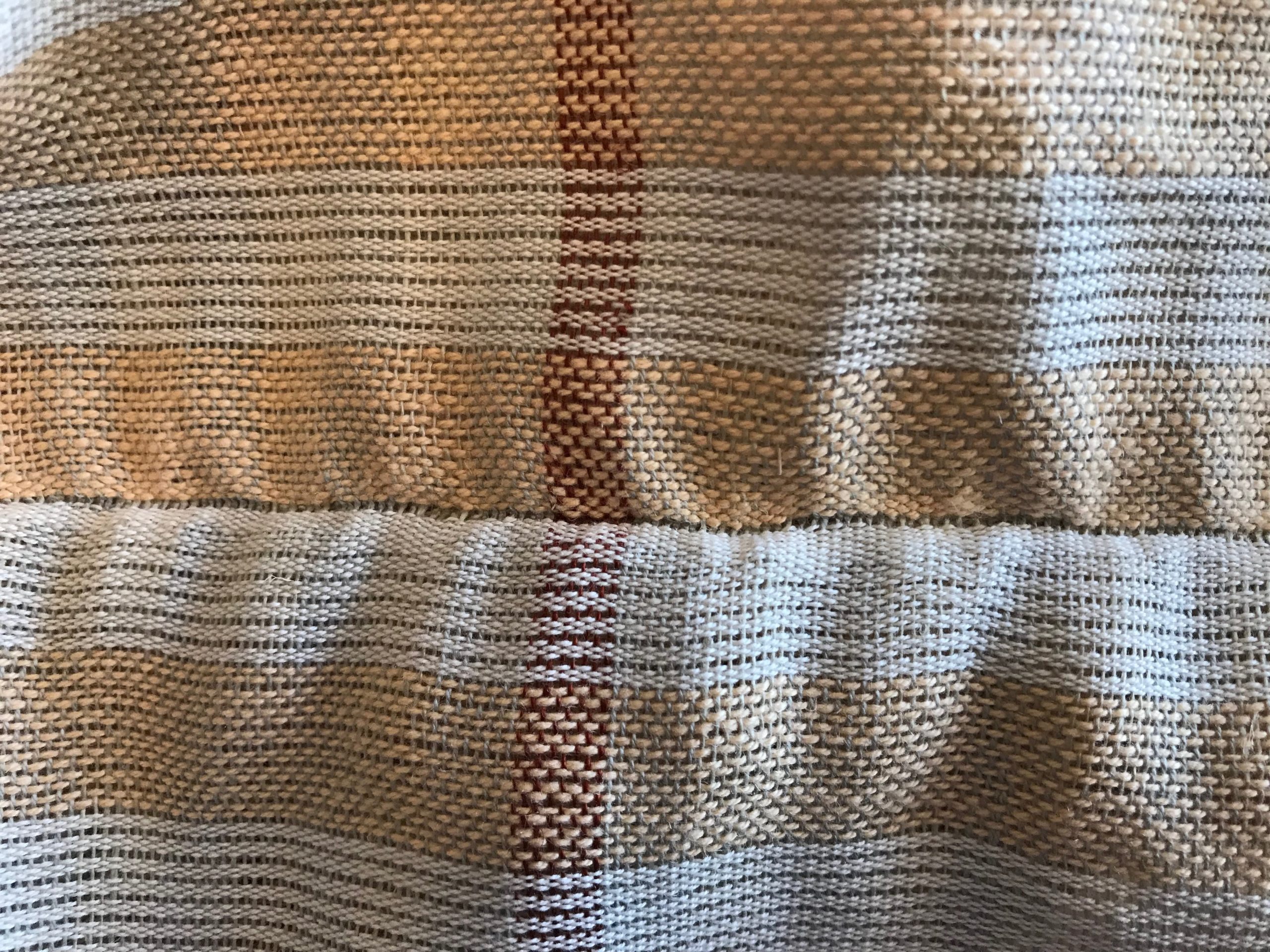 Whew! Was I wrong! I had far fewer skipped-thread repairs than I expected (only about 15). And the finished tablecloth is a gleeful ending to a what-did-I-get-myself-into adventure.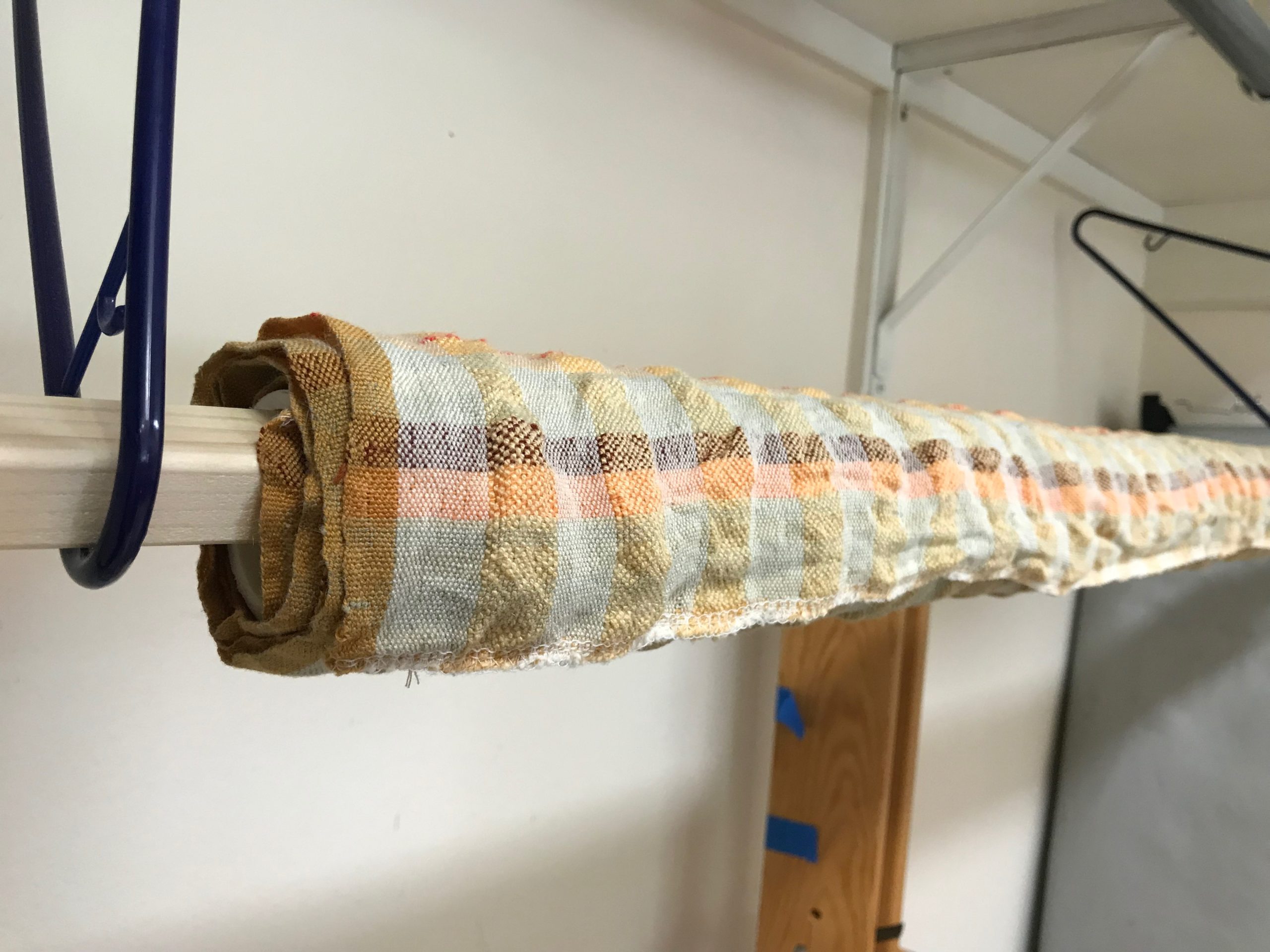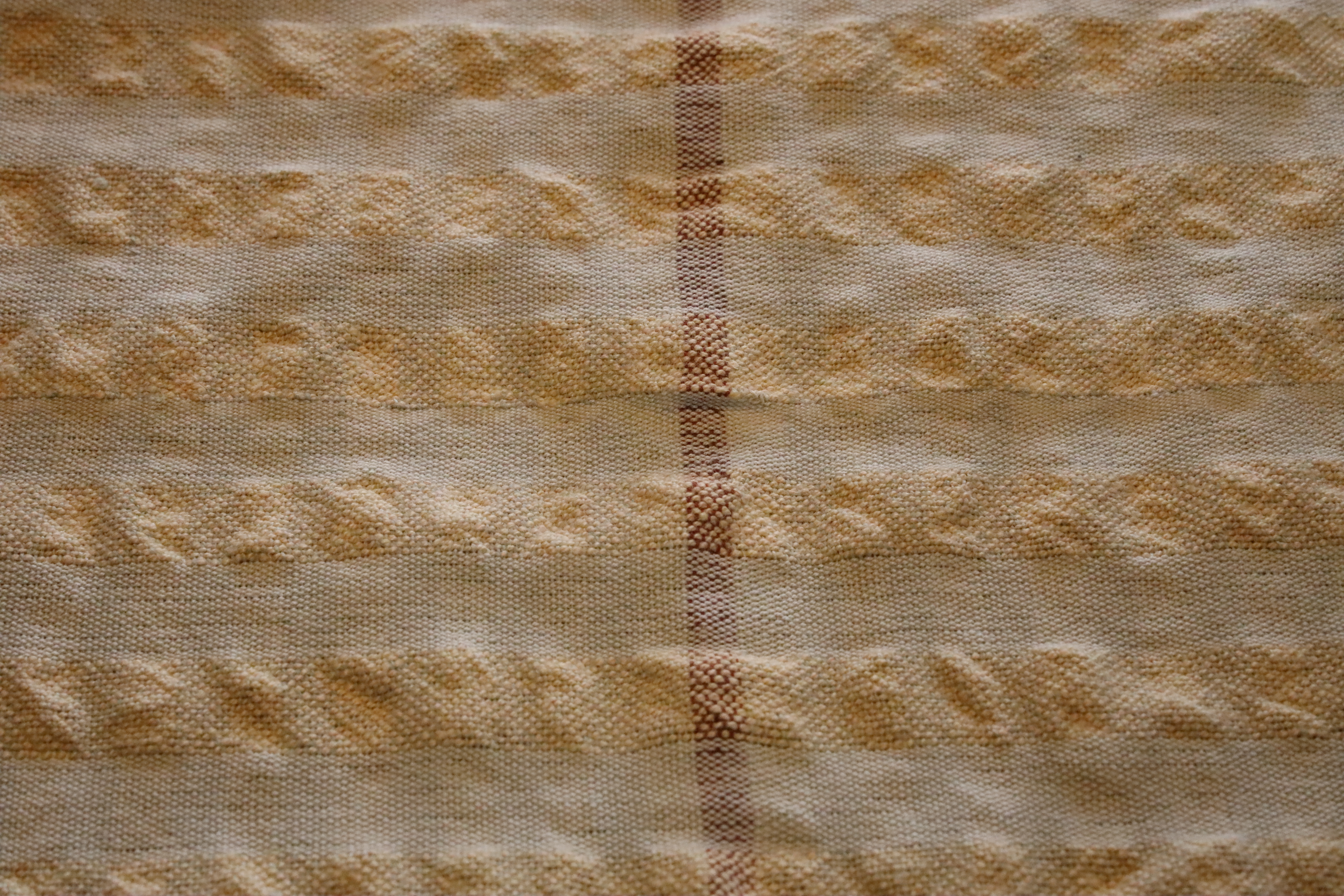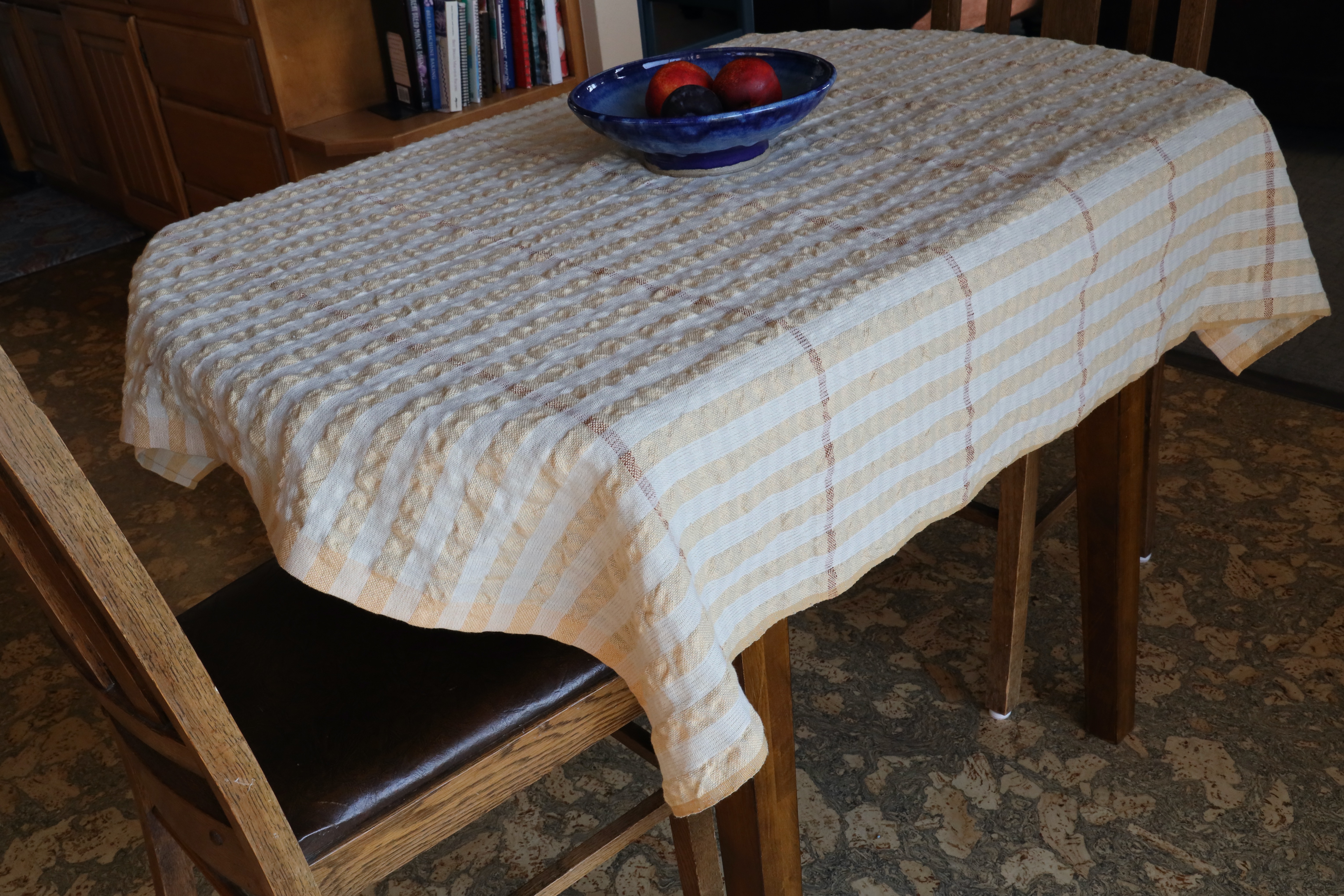 Puckers are whimsical surprises from ordinary threads.
I hope you enjoy this video review of the process:
My friends, thank you for walking with me on this weaving journey! July is the month for Warped for Good's annual pause. I'll meet with you right back here the first Tuesday in August.
May you find a gleeful ending where you least expect it.
Happy Weaving,
Karen