Twelve placemats just came off the loom! Now, for the finishing work. Measuring, examining, repairing, washing and drying, and hemming. Soon they will be ready to dress the table for a home-cooked meal. Mmmm… The focus is on food and fellowship. The placemats are there to catch the drips and crumbs. And then, washed and made ready for the next meal.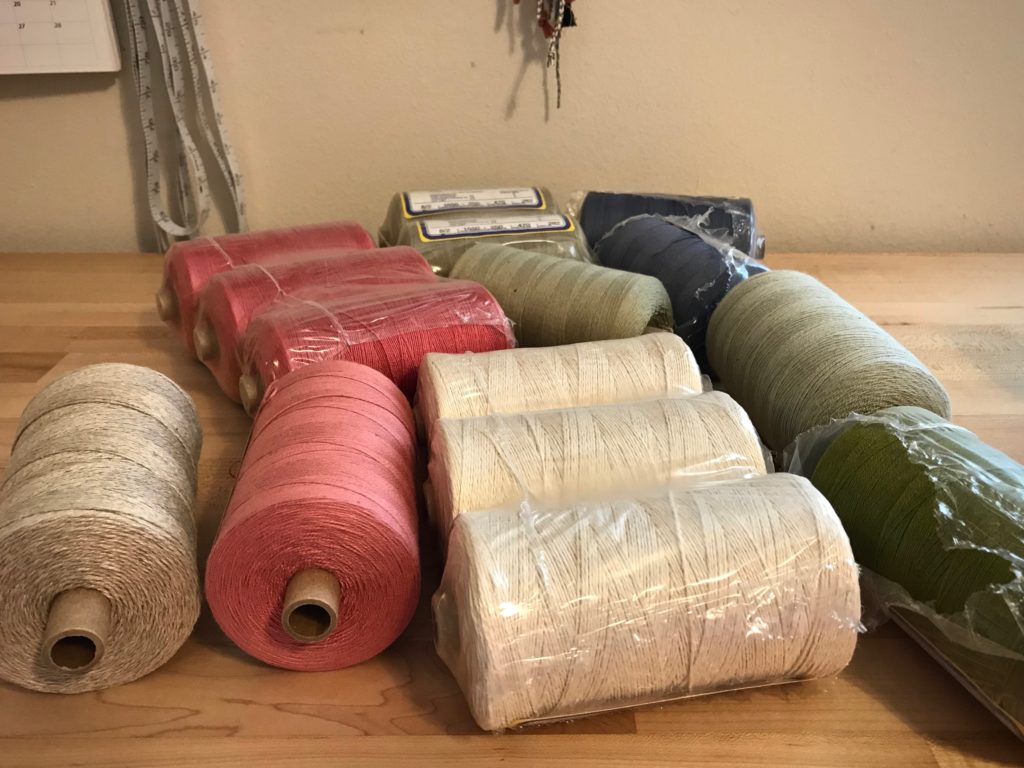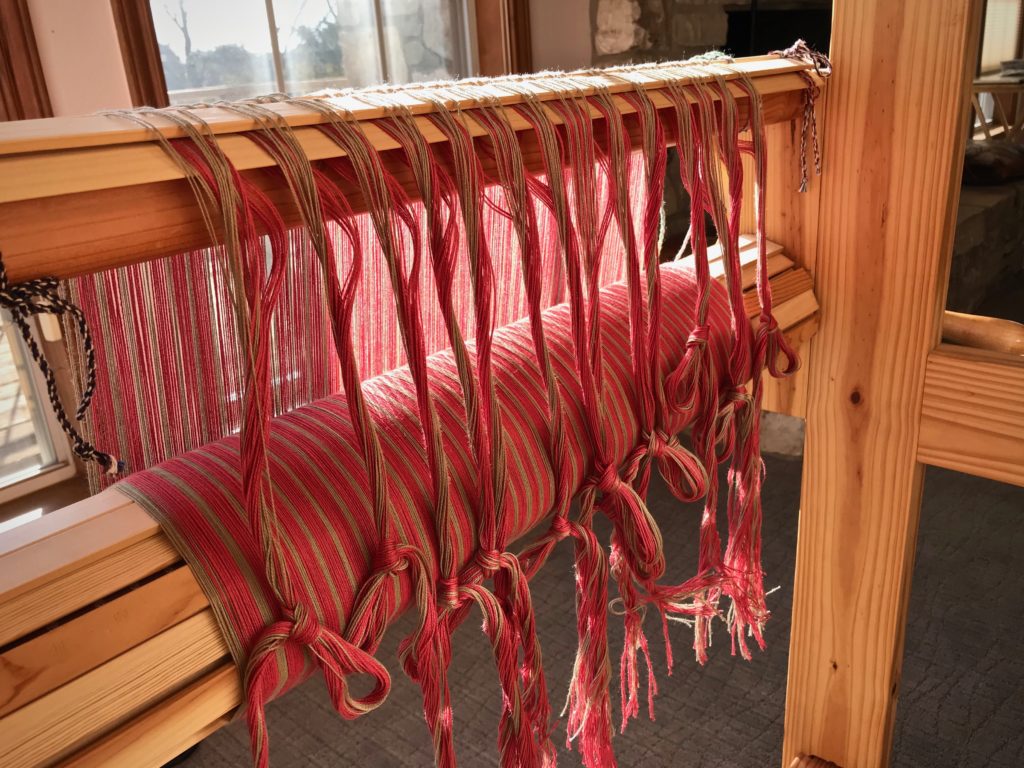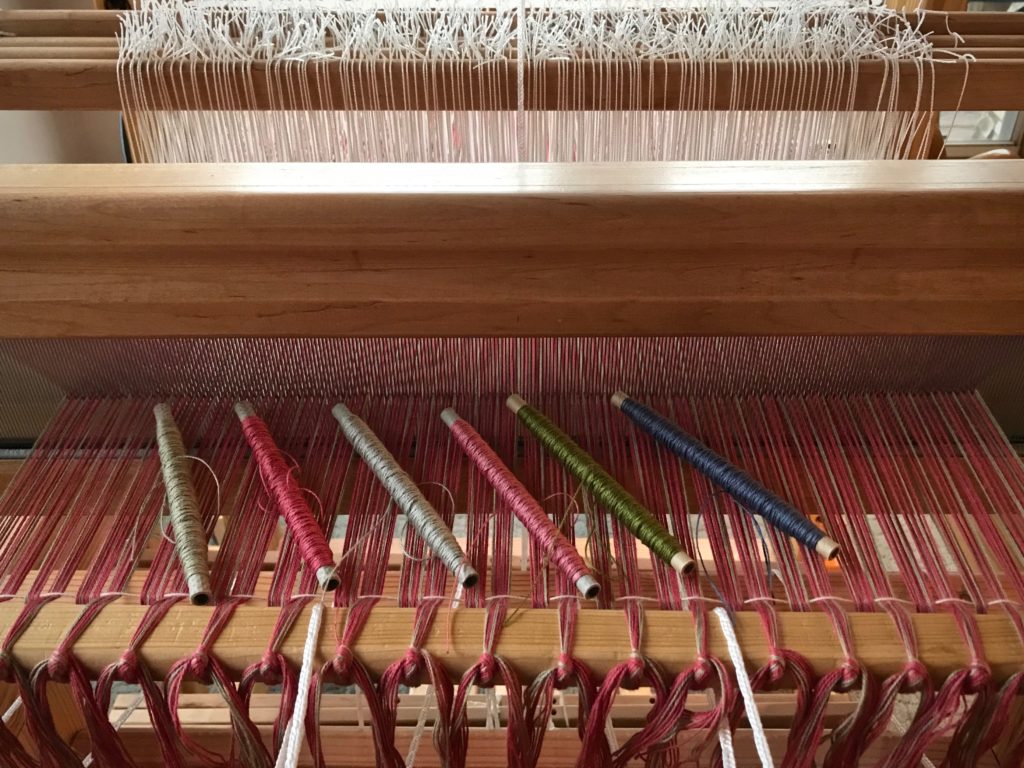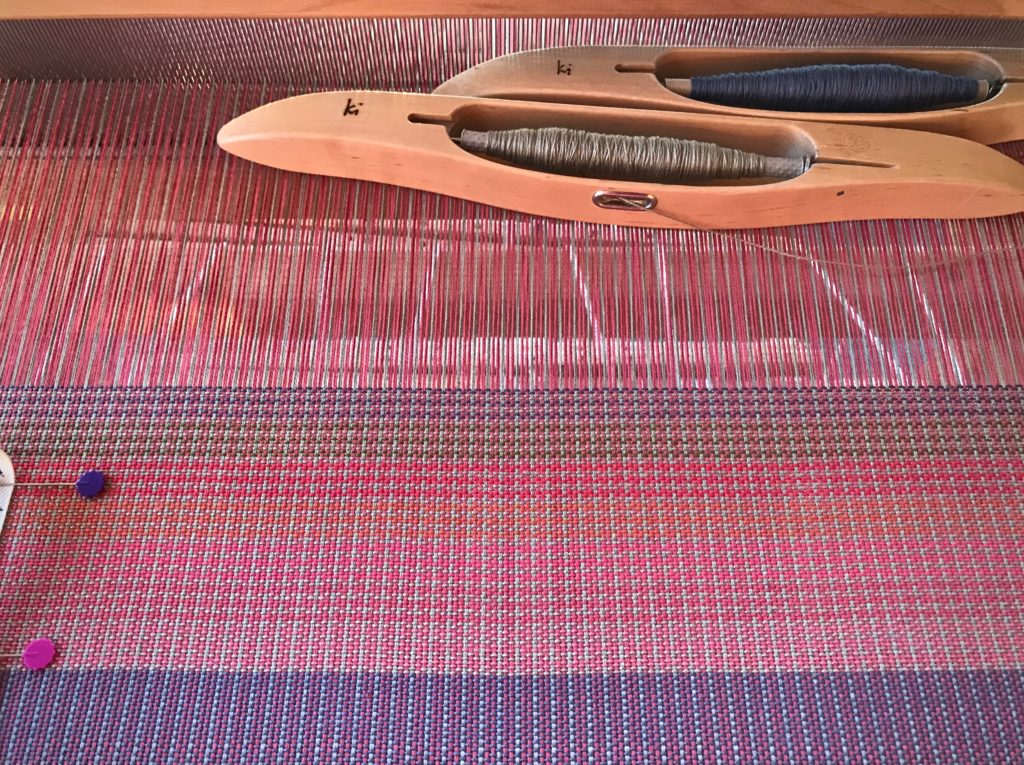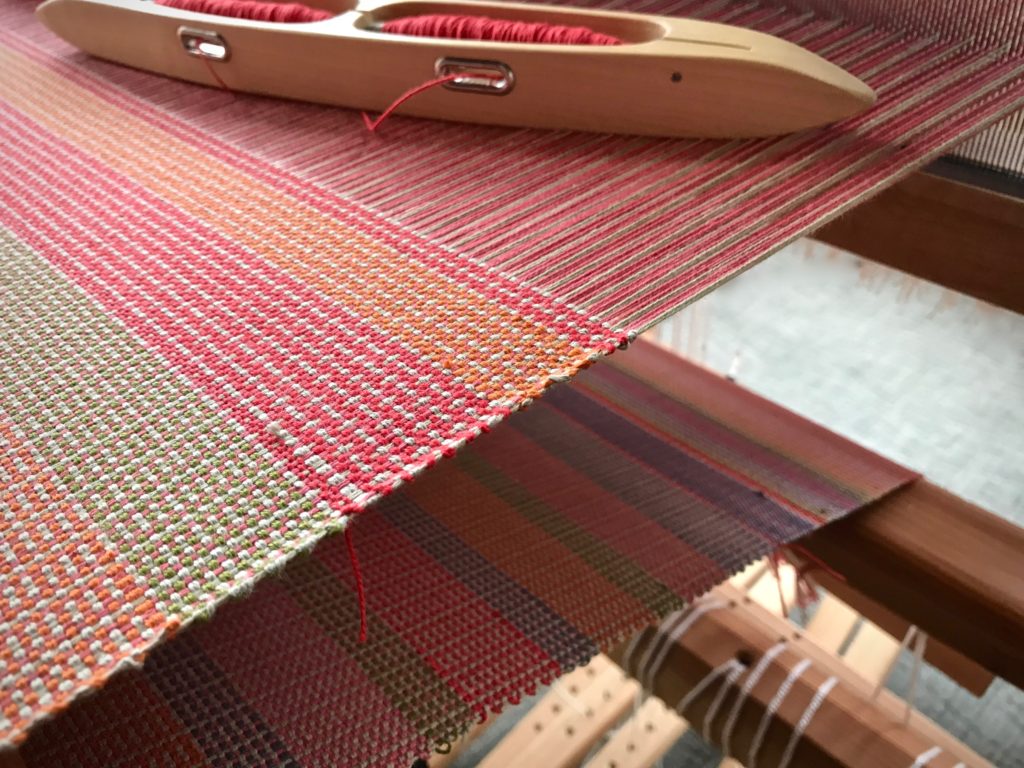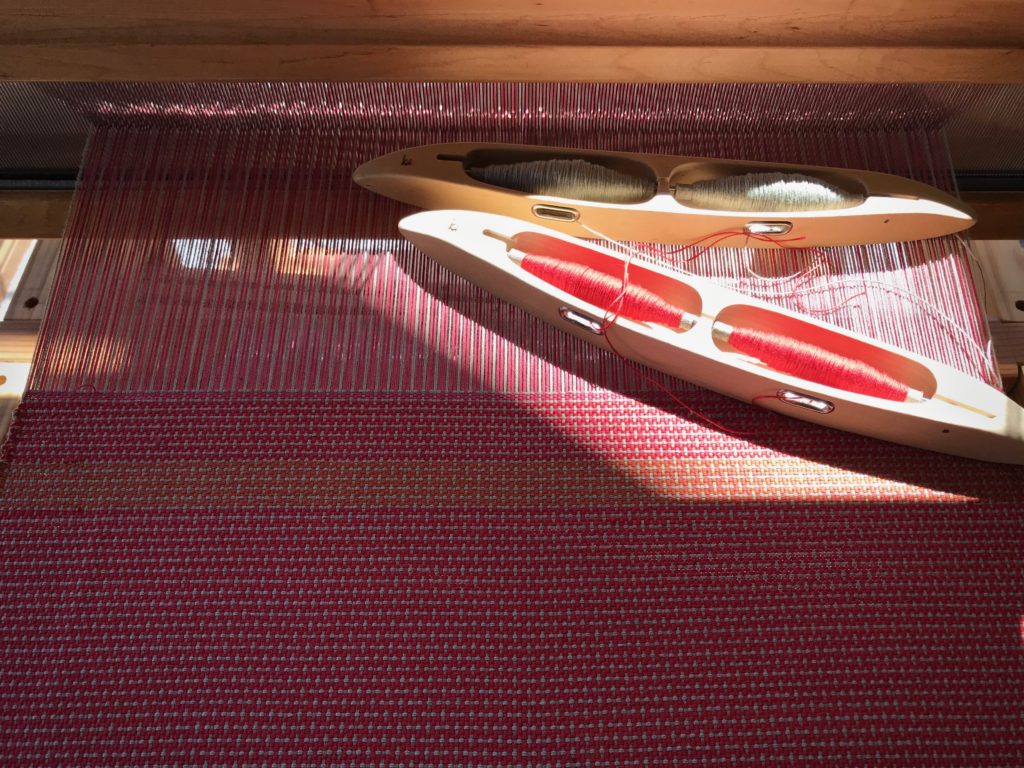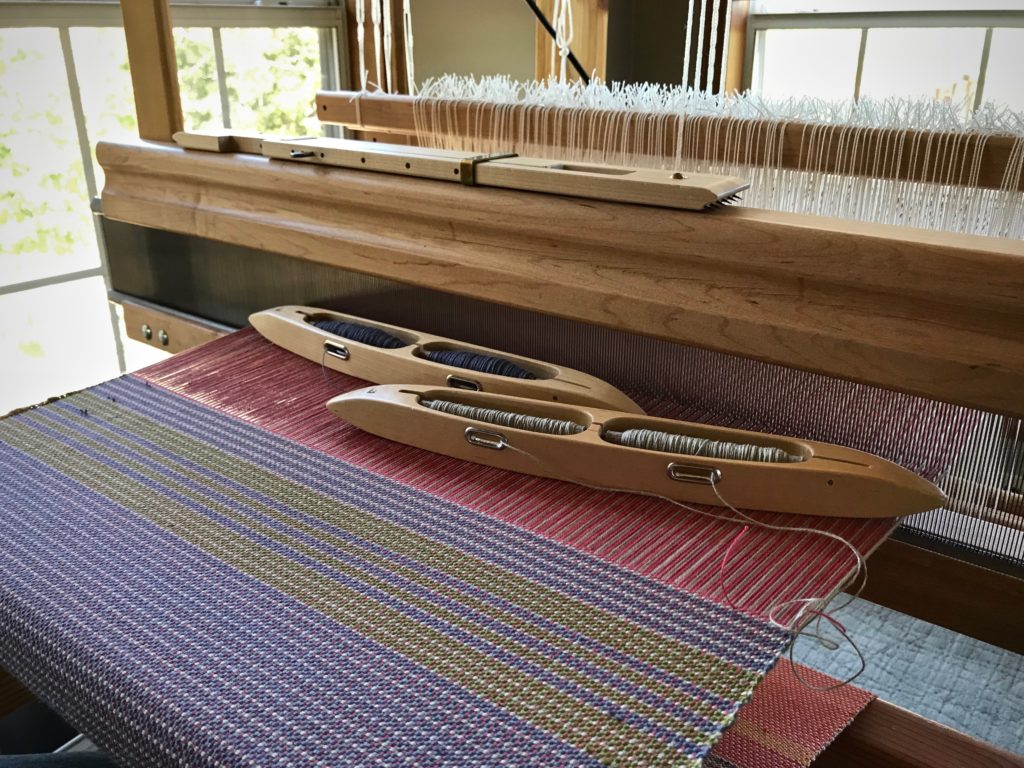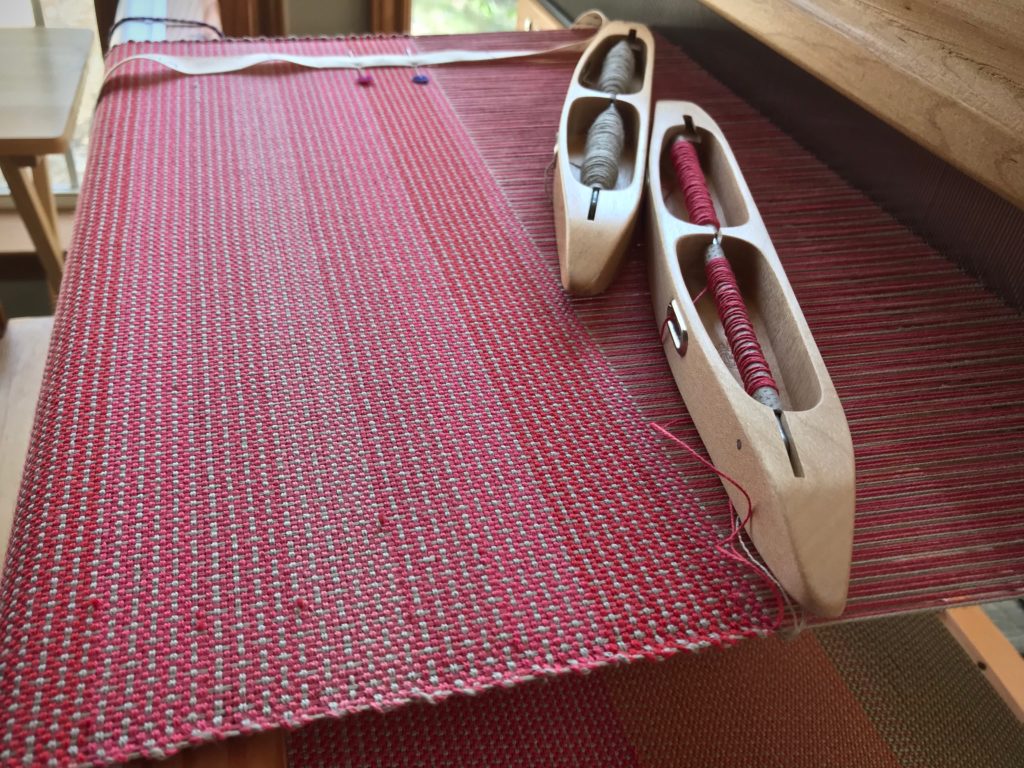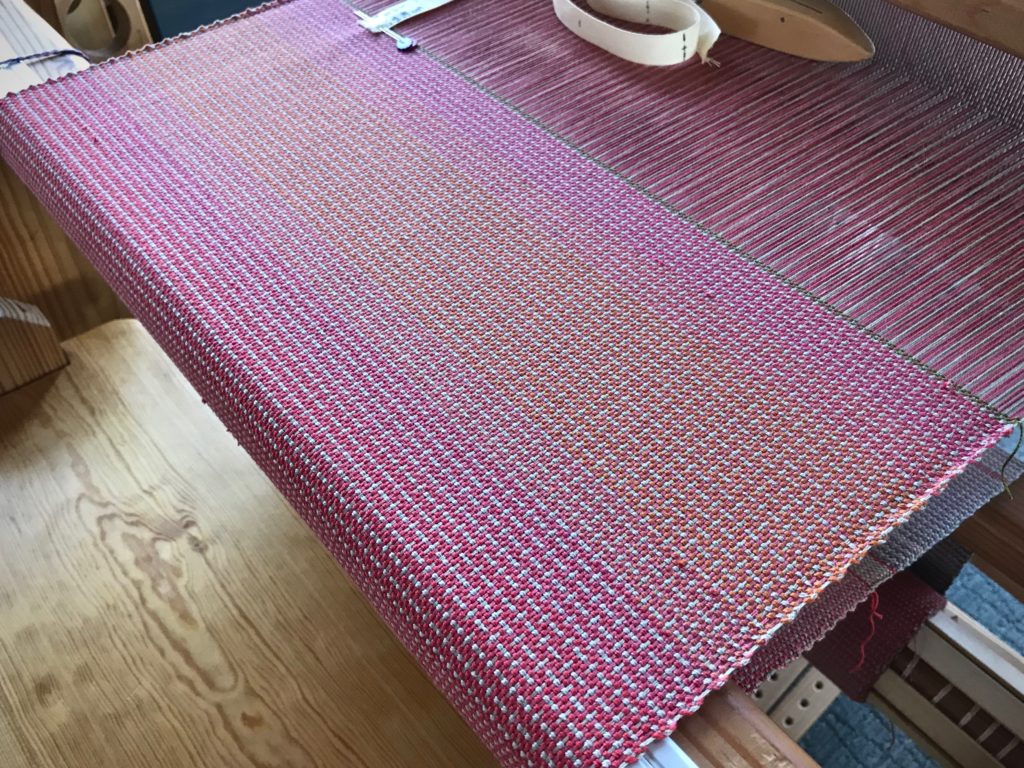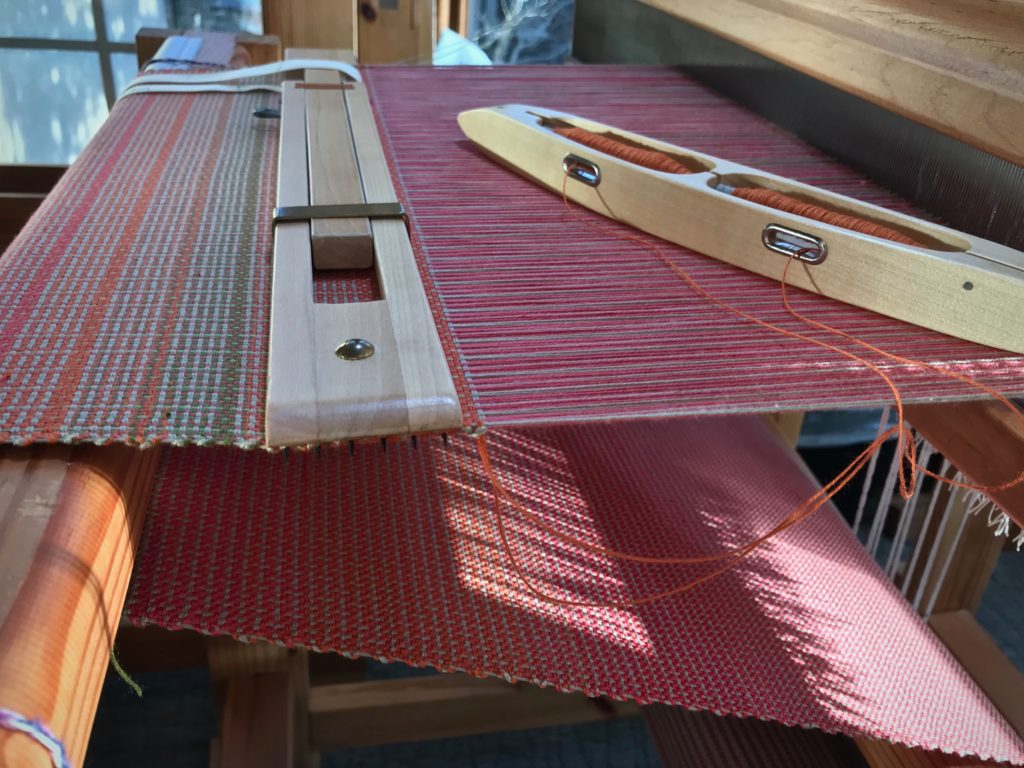 Christmas. While our focus is on food and fellowship, a beautiful mystery plays out right in front of us. A baby named Jesus entered the world. Christmas celebrates this. Jesus came to take away our offenses, catching our drips and crumbs. The mystery of God is glorious. This is the mystery: Jesus takes our stains, and we who trust in him come out washed and made ready for glory. This is good news, for which a weary world rejoices!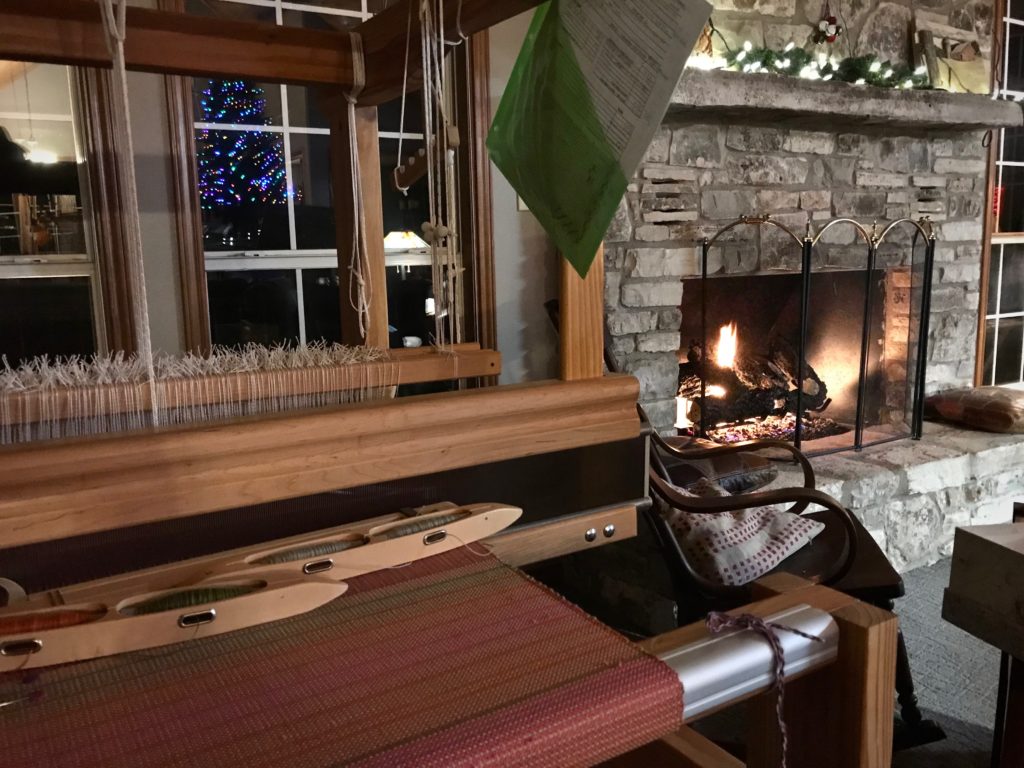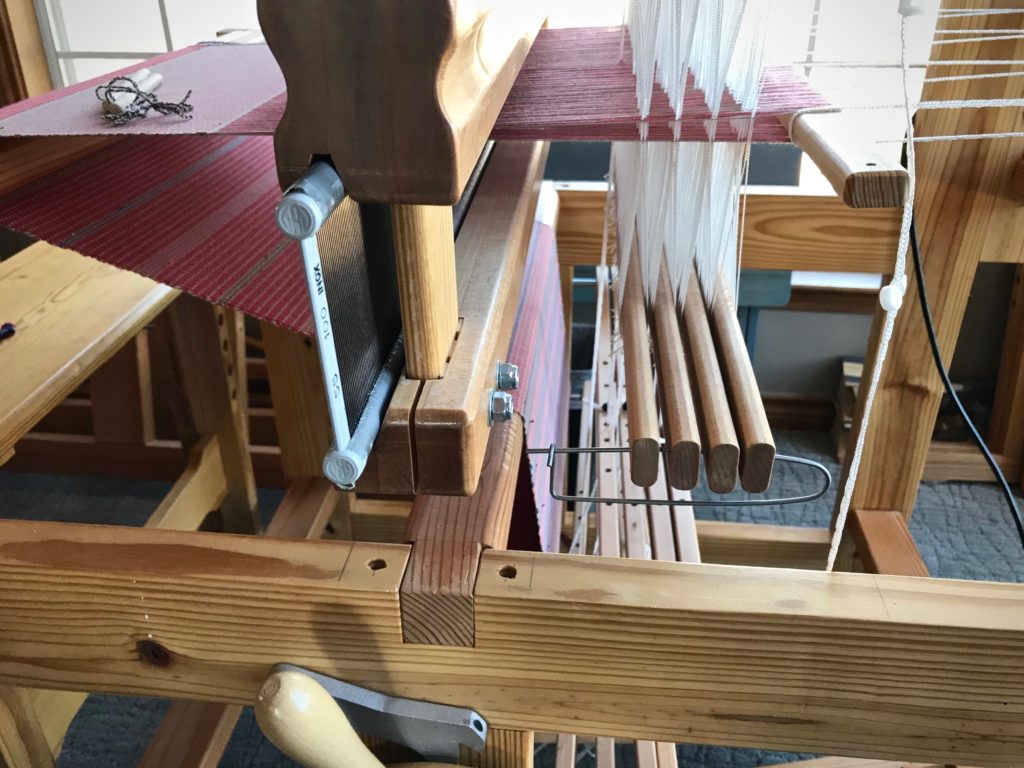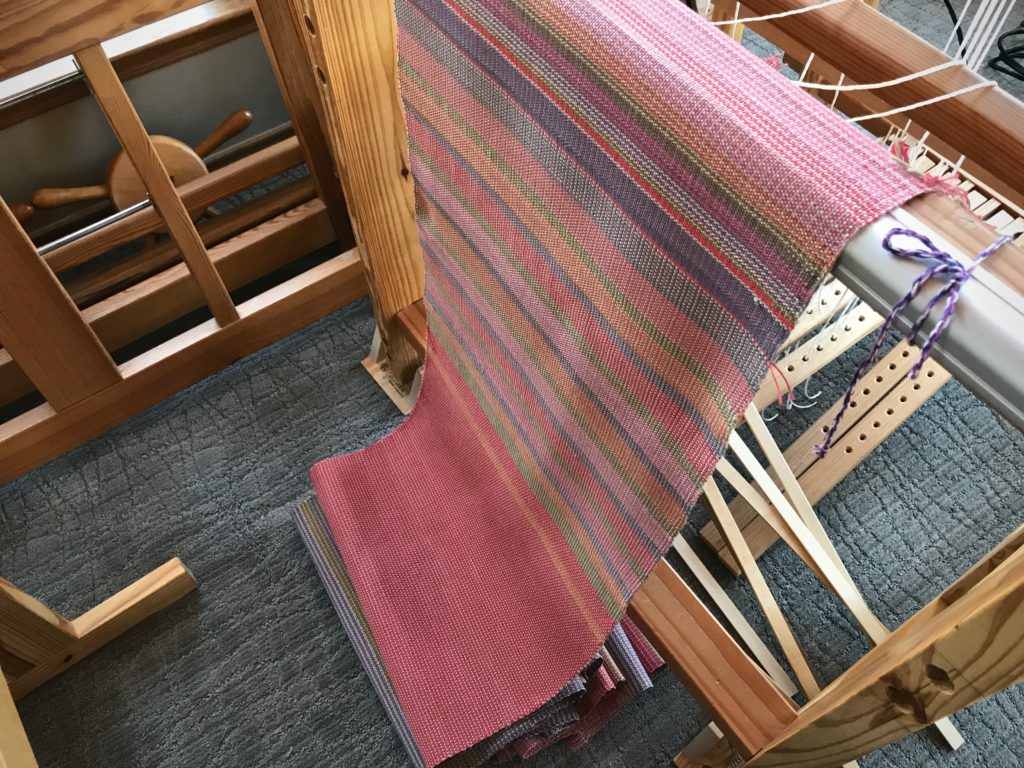 May your table be dressed for good times.
Have a glorious Christmas,
Karen
---
Before everyone arrives for our Thanksgiving family gathering, I am making pie crust for the pecan pie, dough for my "famous" cranberry bread, and doing the prep to make Gram's turkey dressing. Each family is bringing their contributions to the meal (feast). Thanksgiving Day is a flurry of activity with too many cooks in the kitchen—just how we like it! And sitting at the table with the feast before us, we give thanks. Thanks to each other, and to our Creator. We are blessed!
And before everyone arrives I also manage to sley the reed on the Standard. A different kind of dressing—loom dressing.
A feast for the eyes and hands and heart. Thankful indeed!
May you give thanks,
Karen
---
Thanksgiving. What is a family gathering without food? We have our traditions, like turkey, dressing, and pumpkin pie. We also have some recently discovered favorites, like pomegranate seeds and pecan pie. Even for a reluctant cook like me, the hustle and bustle of preparing the Thanksgiving meal with more-than-usual pairs of hands in the kitchen is heart-warming. Making memories with love is a thread that weaves the fabric of our family together. I am grateful.
May you make memories that feed your soul.
Happy Giving Thanks Day,
Karen
---