Twelve placemats just came off the loom! Now, for the finishing work. Measuring, examining, repairing, washing and drying, and hemming. Soon they will be ready to dress the table for a home-cooked meal. Mmmm… The focus is on food and fellowship. The placemats are there to catch the drips and crumbs. And then, washed and made ready for the next meal.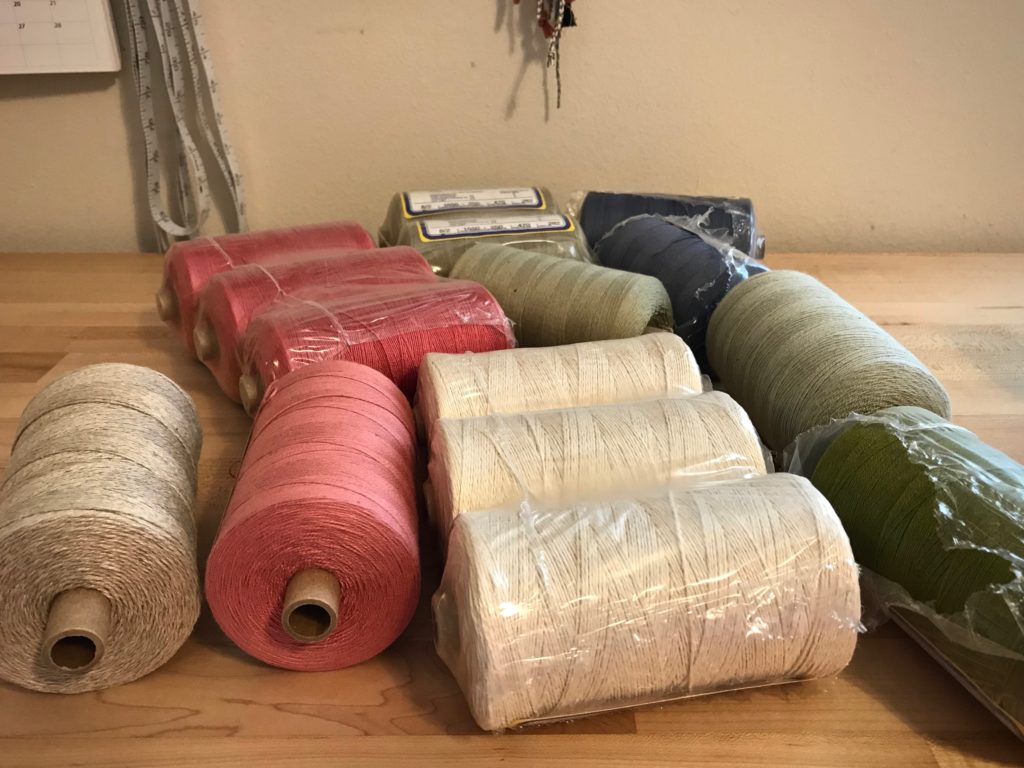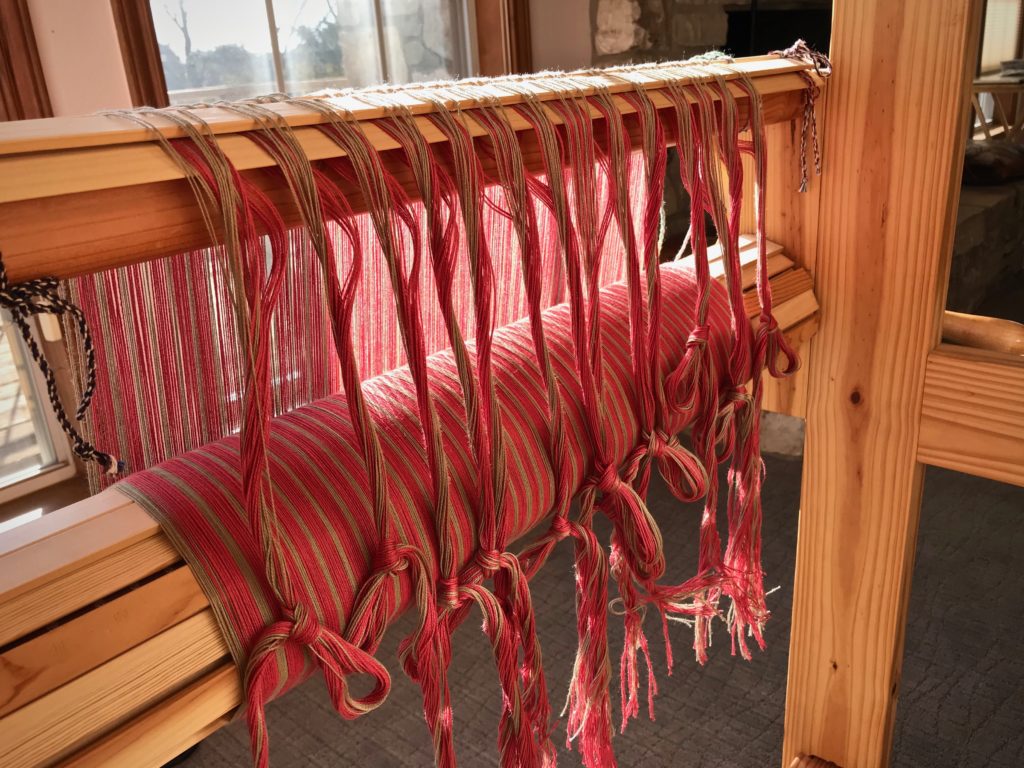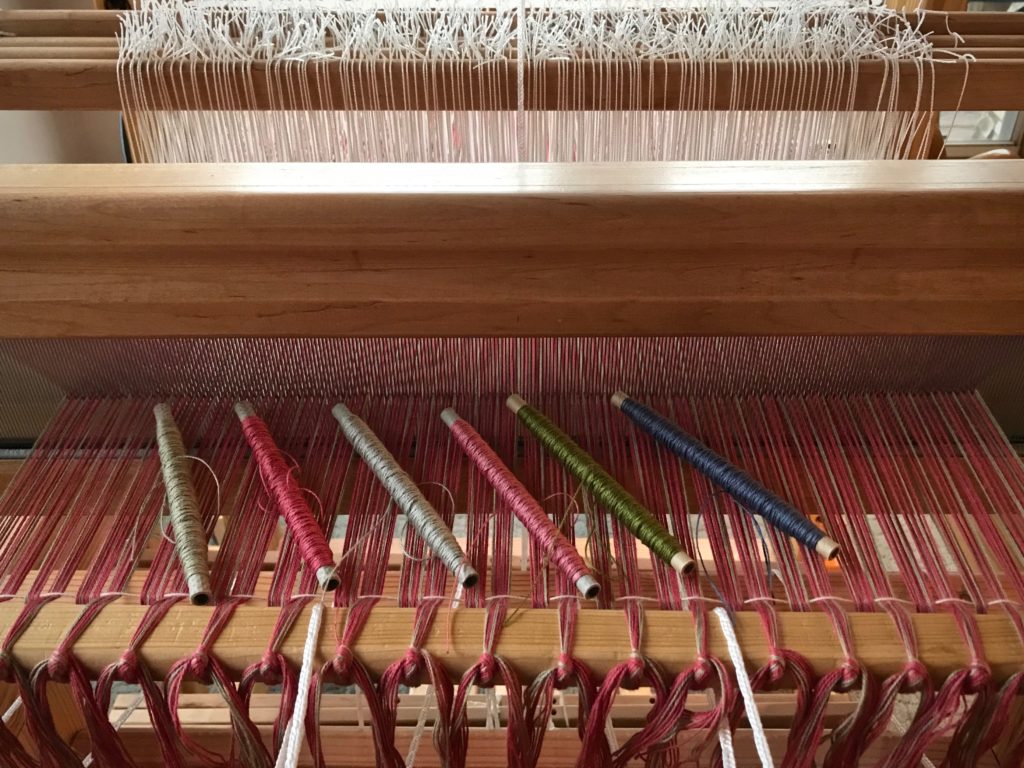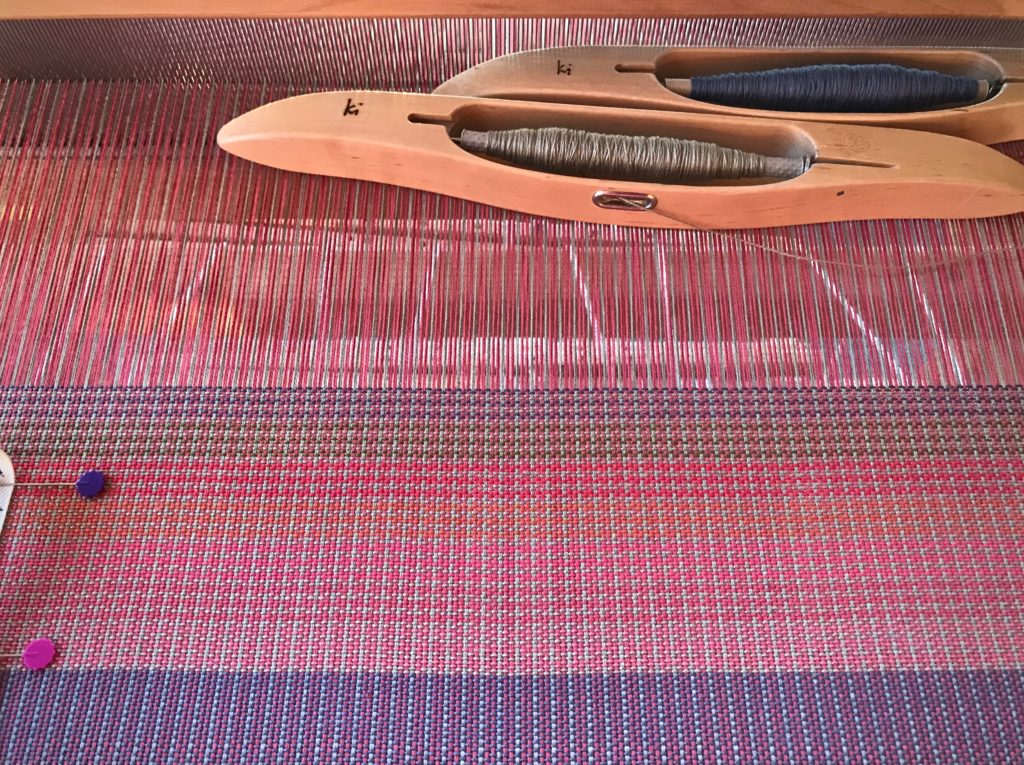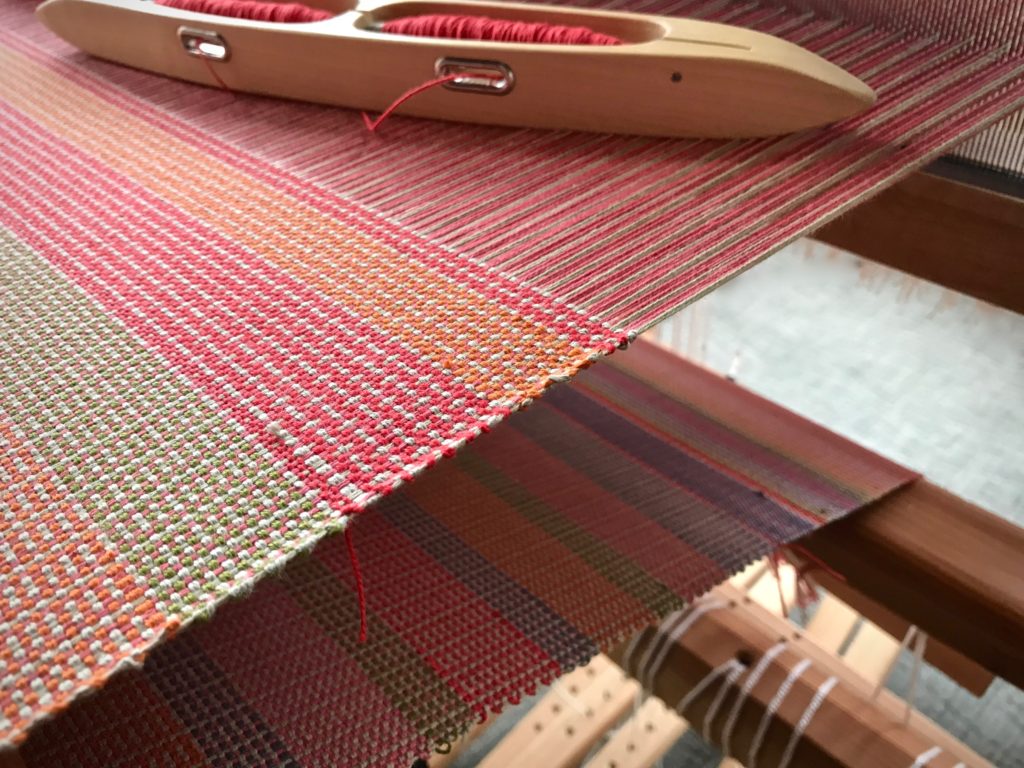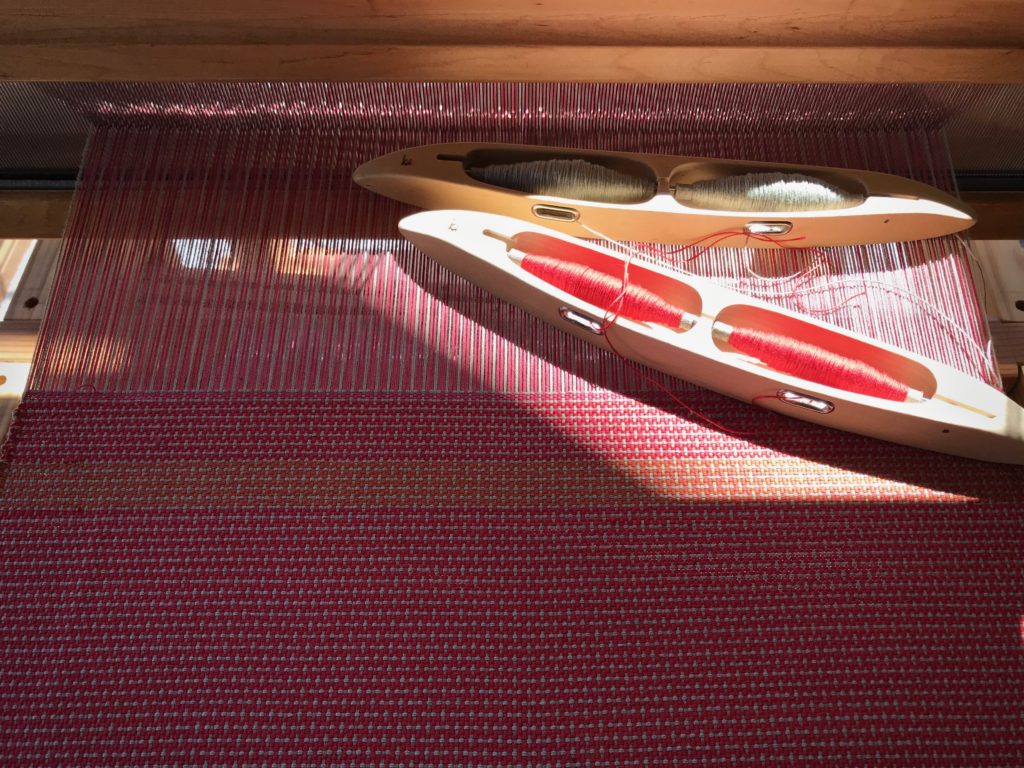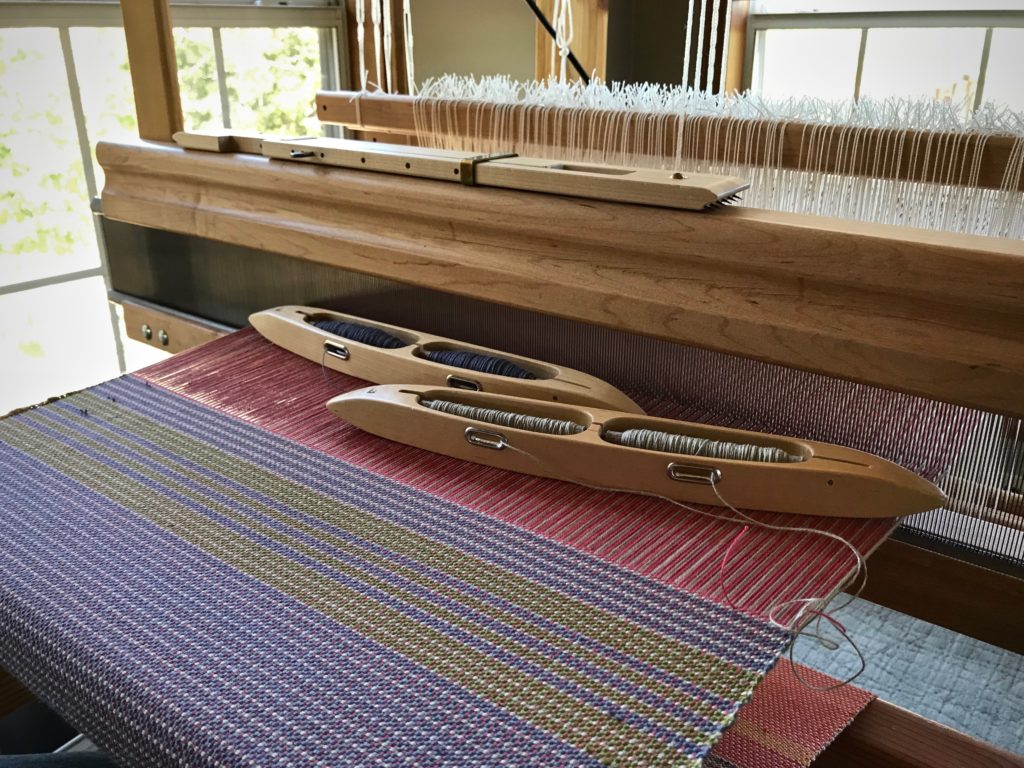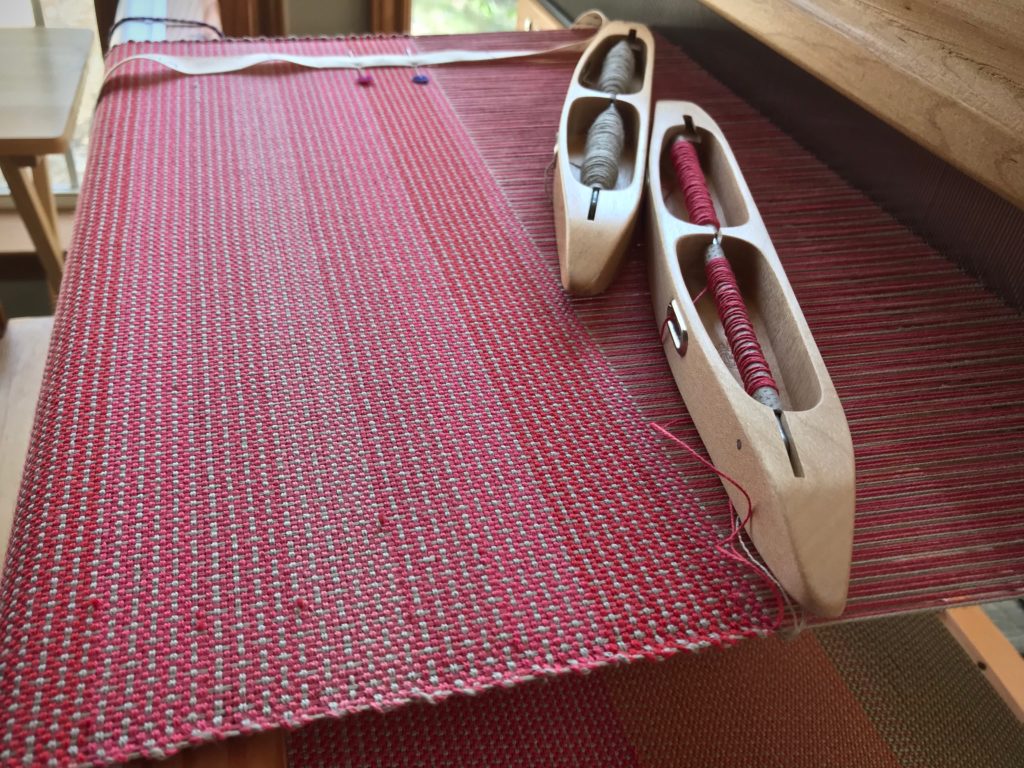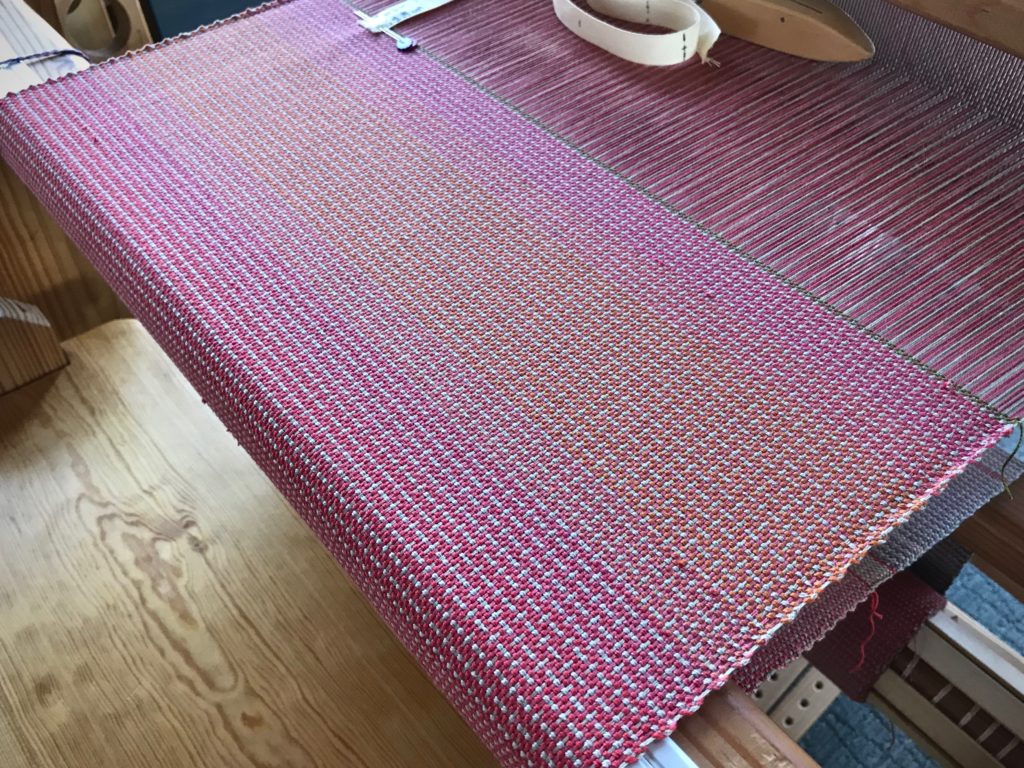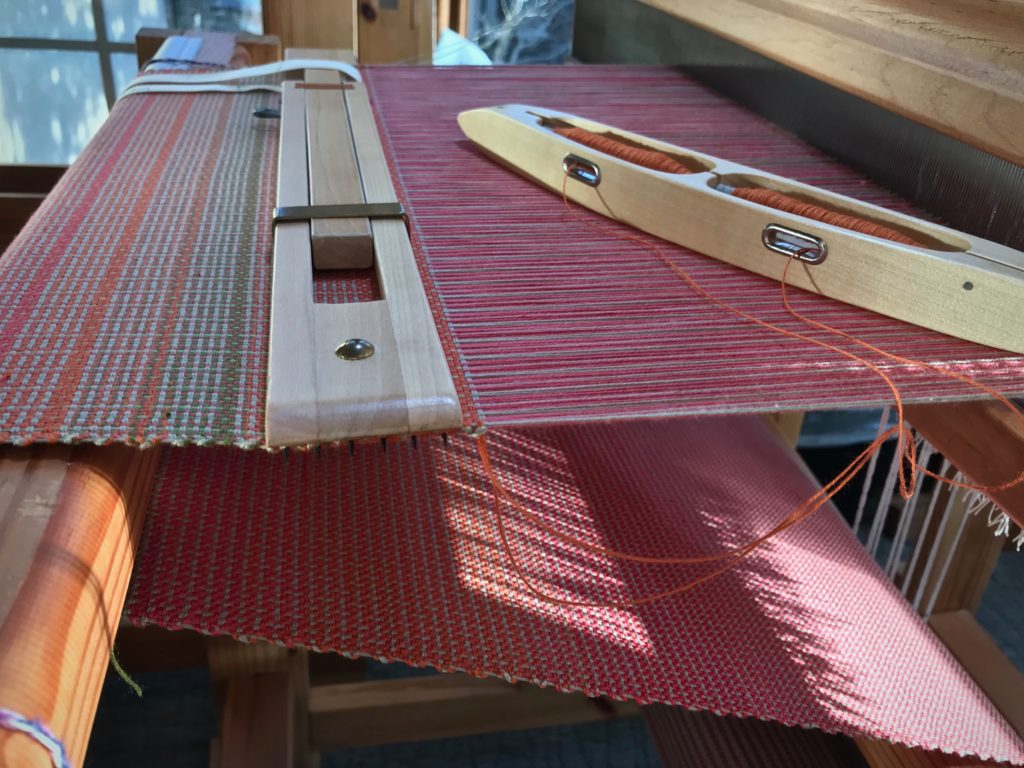 Christmas. While our focus is on food and fellowship, a beautiful mystery plays out right in front of us. A baby named Jesus entered the world. Christmas celebrates this. Jesus came to take away our offenses, catching our drips and crumbs. The mystery of God is glorious. This is the mystery: Jesus takes our stains, and we who trust in him come out washed and made ready for glory. This is good news, for which a weary world rejoices!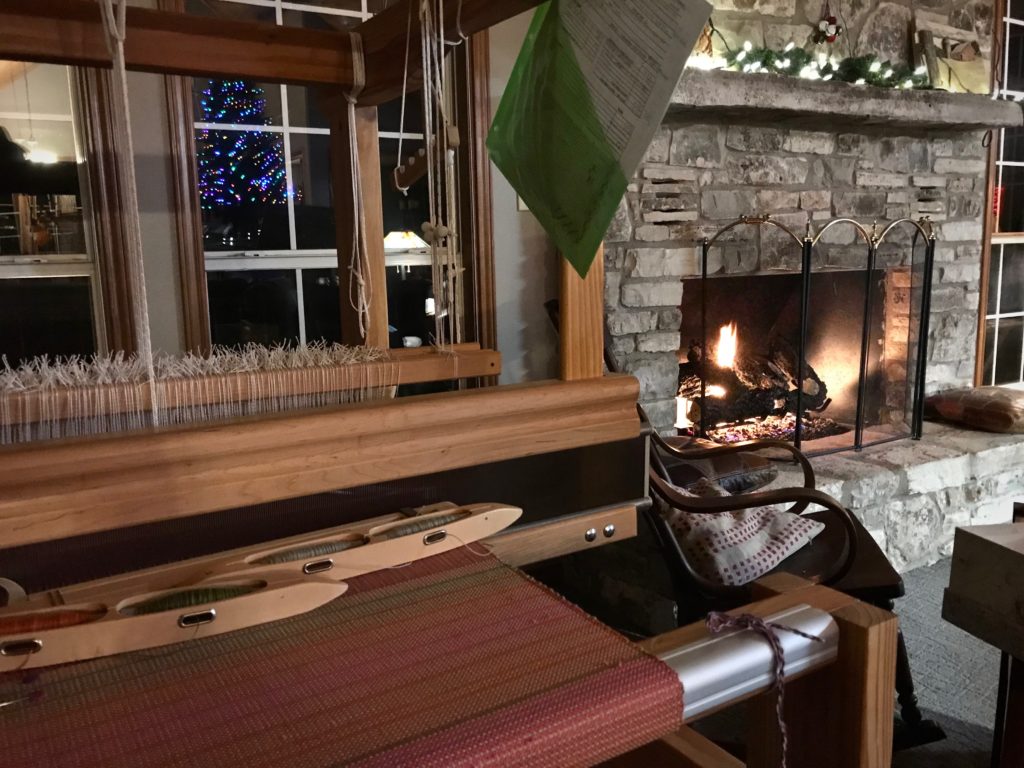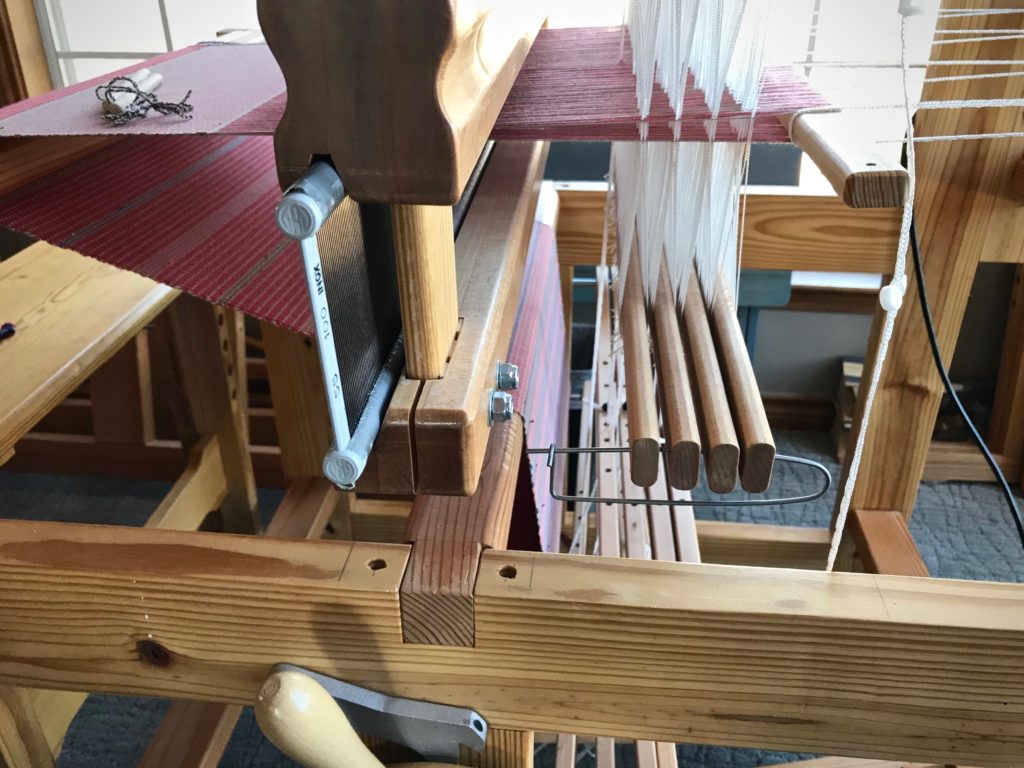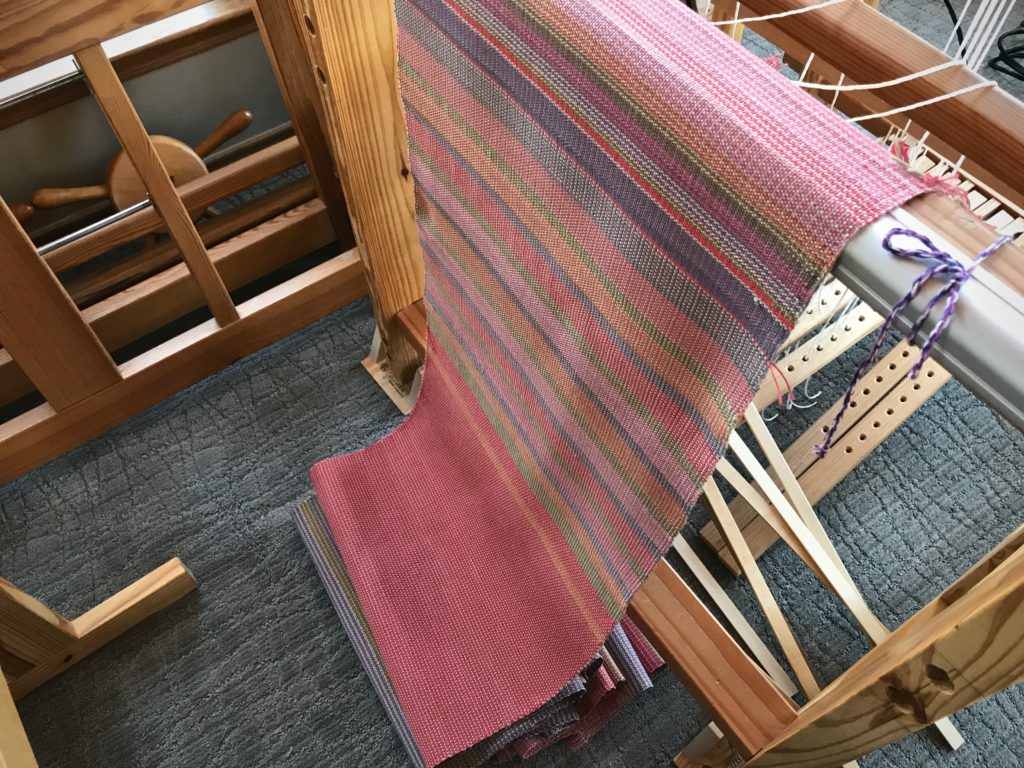 May your table be dressed for good times.
Have a glorious Christmas,
Karen