Lucia became a big sister this week! Her new baby brother, Ari Kyle, is healthy as can be. It won't be long before Lucia showers affection on him, like she does her baby doll Annabella. I am filled with wonder and awe when I have a newborn grandchild in my arms. It always feels like a tangible miracle from God.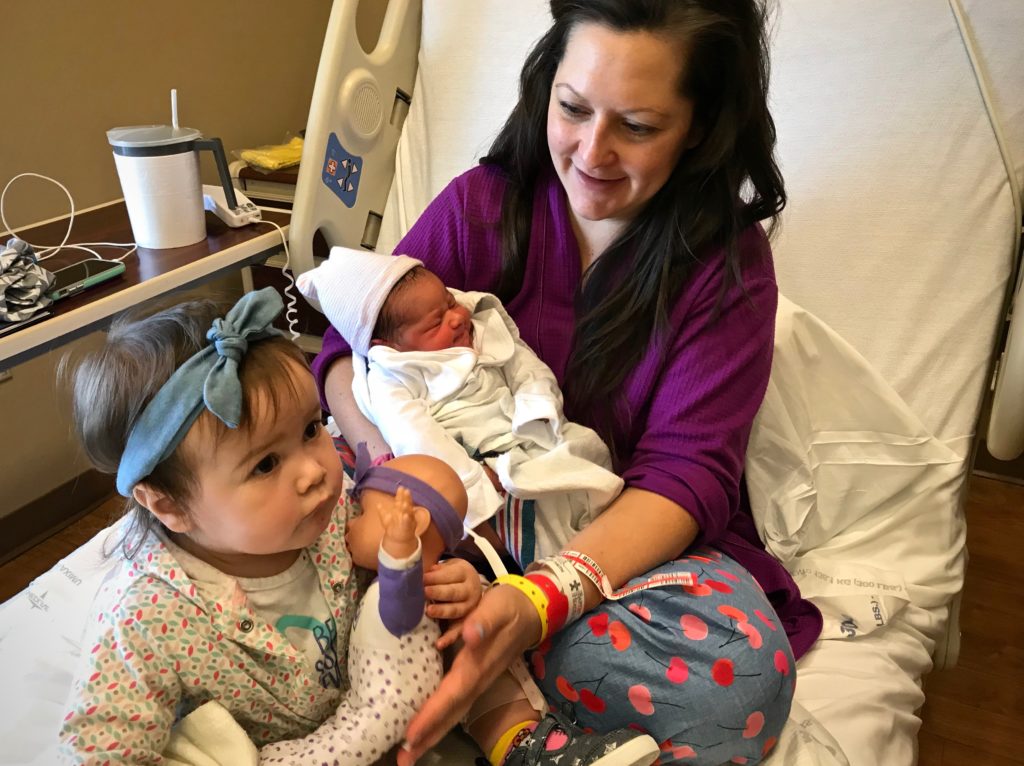 Lucia has an innocent face that I am attempting to capture in yarn. I have completely started over a couple times, and have unwoven and re-woven sections multiple times. It's a struggle. I timidly share it with you, because I suspect there are things that don't come easy for you, either.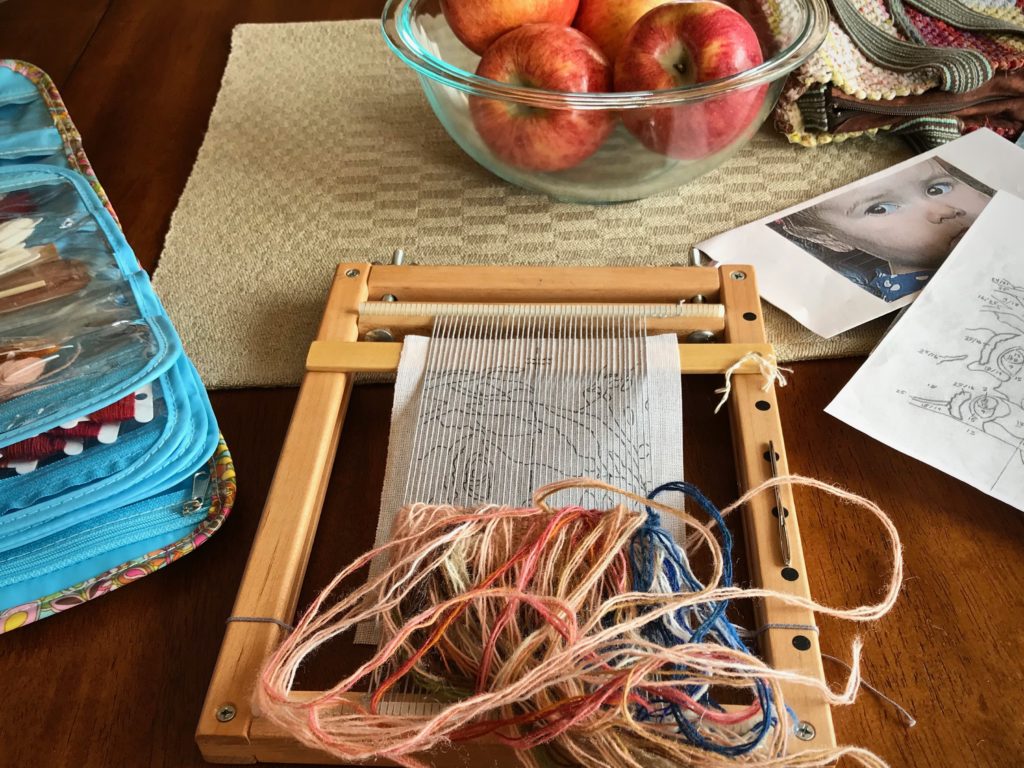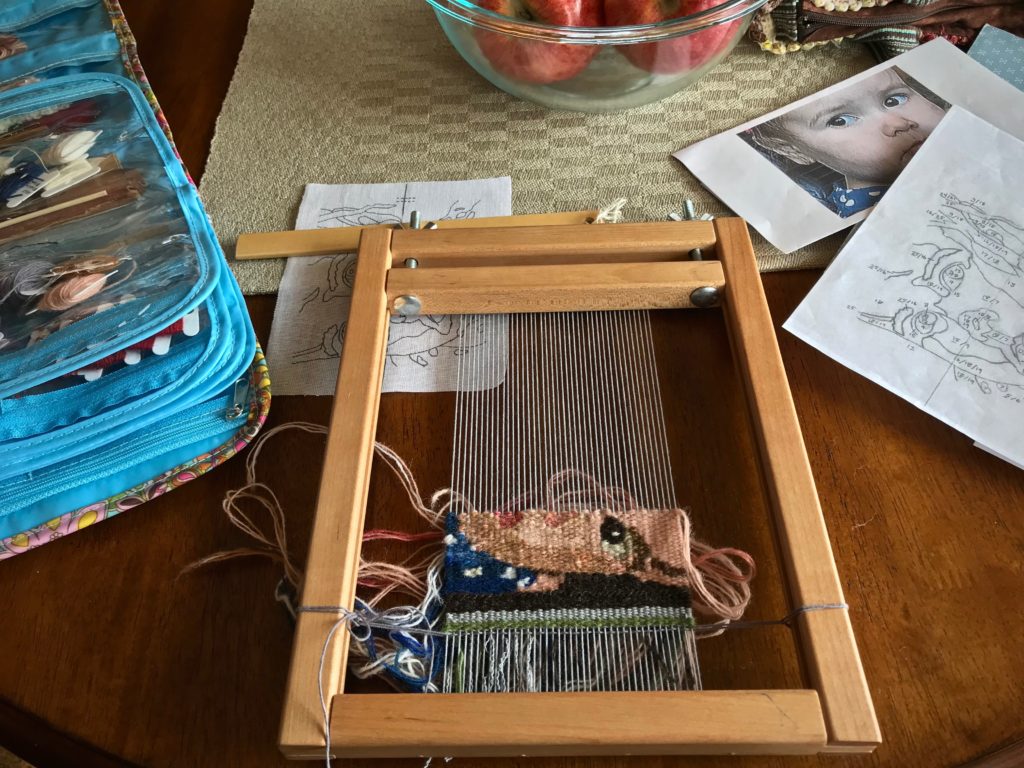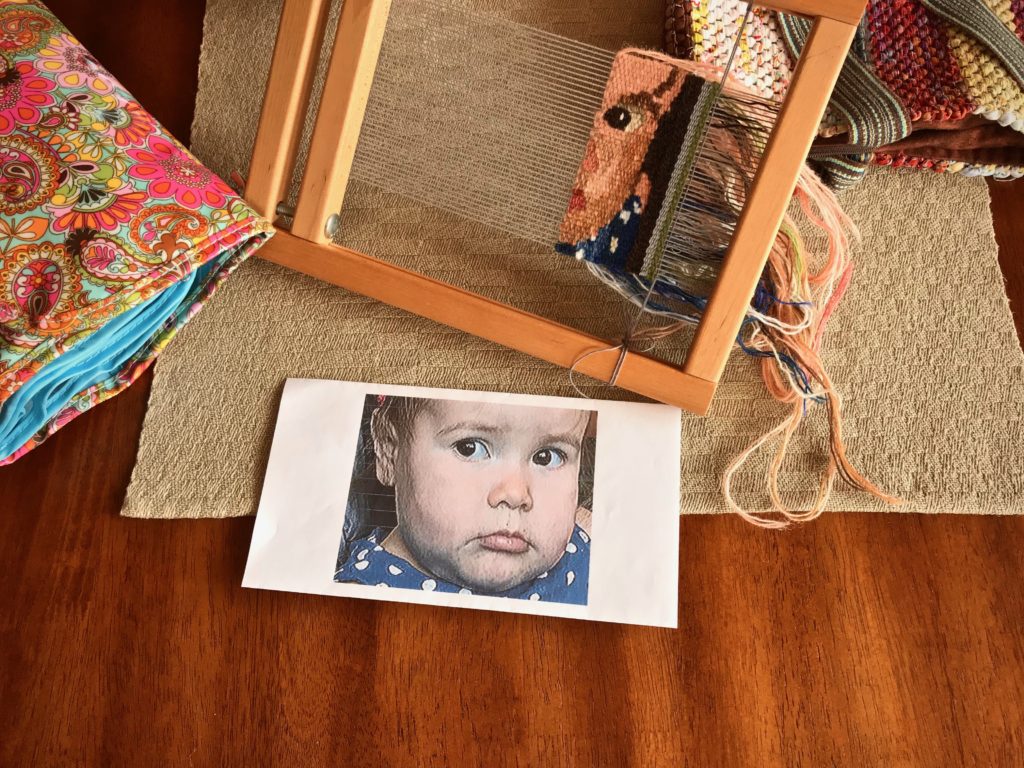 Prayer. When we pray for the children in our lives, we start with an empty warp. Gradually, the tapestry grows. Will they become what we envision for them? Will they connect with the Lord Jesus? Sometimes we feel like starting from scratch, praying for things we never thought of when they were babies. The picture will always feel incomplete in this life. But that's another good reason to pray. As they grow, you will see their identifying characteristics develop. And you'll find yourself saying, "Thank you, Lord."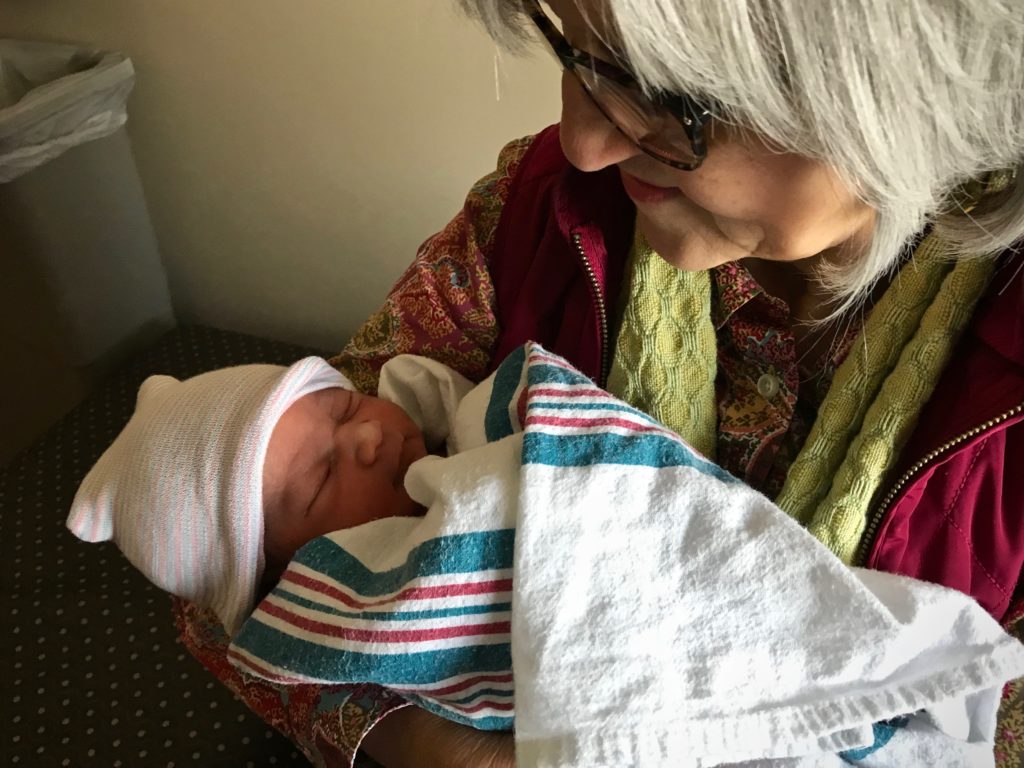 May you hold a newborn whenever you can.
Love,
Lola Karen