A little here, a little there, and eventually I finish another small tapestry. This little woven portrait of my granddaughter Lucia was a huge challenge. I knew that from the beginning. In fact, I had about three beginnings with this intimidating project. My aim is not to make a masterpiece, but to keep making. And making, and making. Every time I go beyond what I think I can do, I learn more.
This Lucia Portrait Tapestry is best viewed from a distance. Up close, the details seem abrupt and harsh. But when I look at her from across the room, I see the picture of a child's face.
I trimmed the weft tails on the back, steamed the piece, and made a half Damascus edging. The edging and the weft tails near the sides are stitched down. The hems are turned under and stitched. I plan to mount this on a linen-covered square, and hang the finished piece where it can be easily viewed from a few steps back.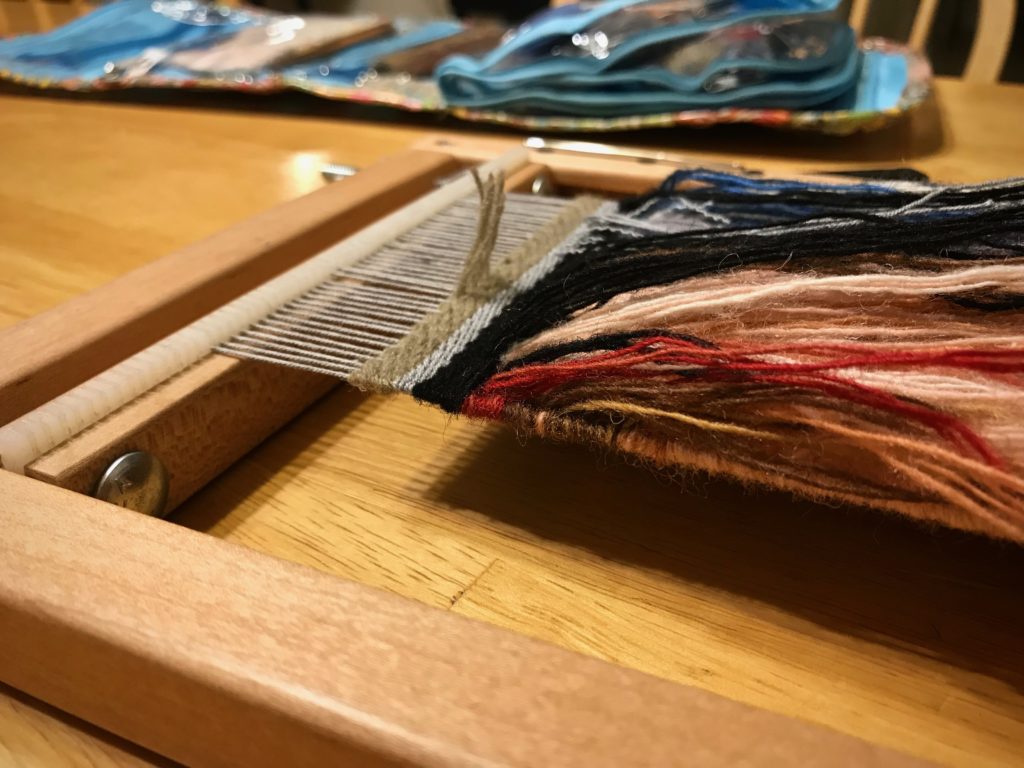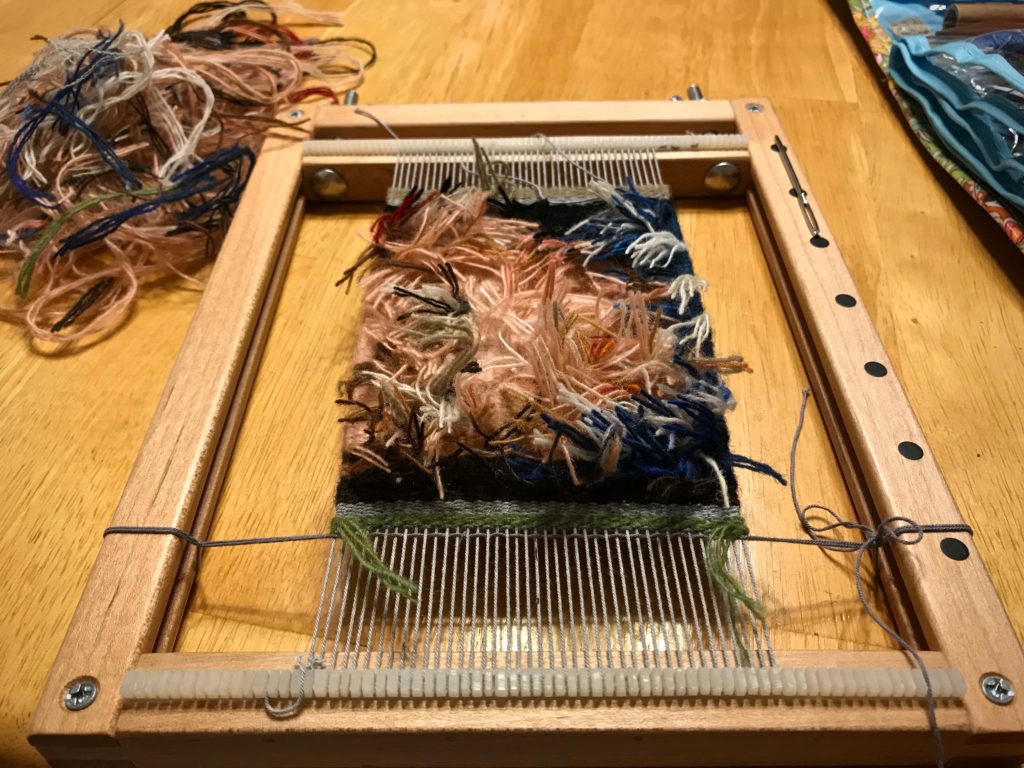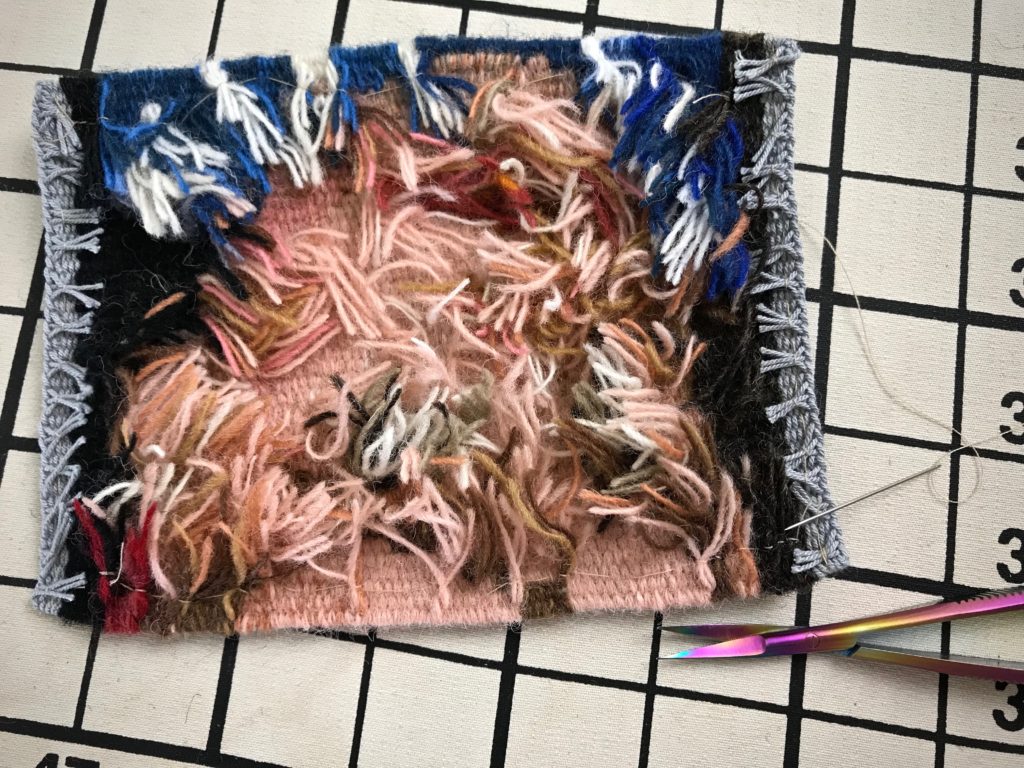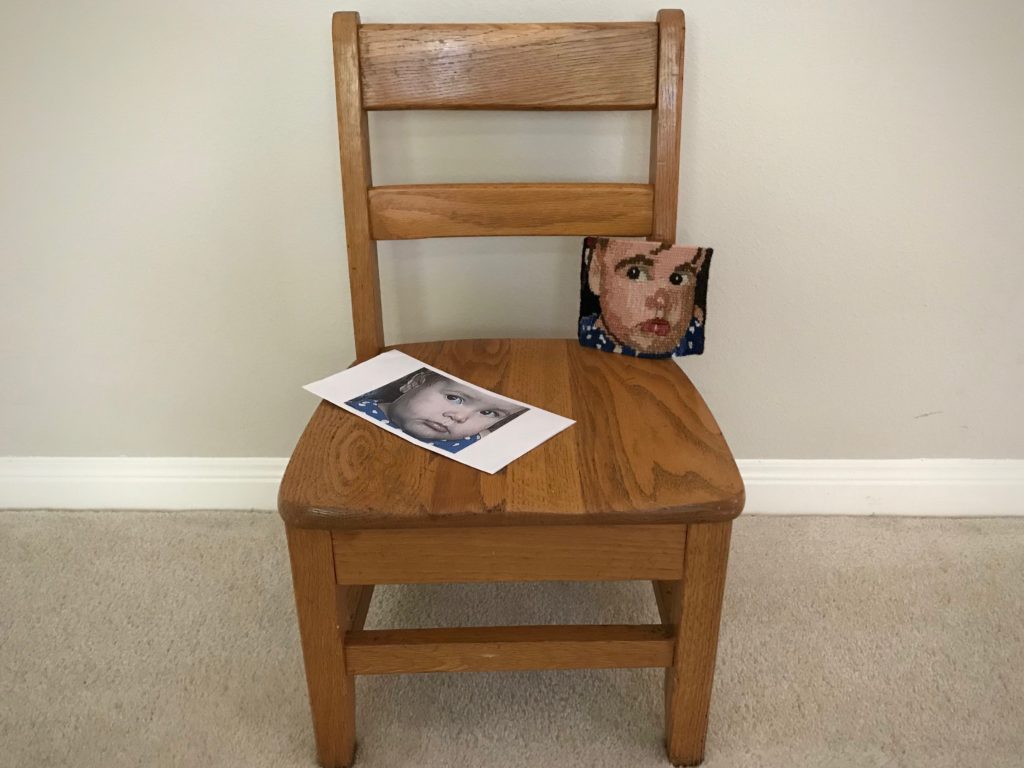 Enjoy this slideshow video. The ending is sure to make you smile!
May you keep making.
Love,
Karen