I started with a photograph of seventeen-month-old Lucia sitting in her grandad's lap after eating lunch at Culver's. Her pouty bottom lip and her serious brown eyes caught my attention. It seems an impossible task to replicate the charming expression in yarn, but it doesn't hurt to try. I enlarged the picture, and then cropped it to fit a four-by-six-inch "canvas" of 12/6 cotton warp. I also reversed the image, since I am weaving this tapestry from the back. The weft is one, two, or three strands of Fårö wool yarn, depending on the degree of detail.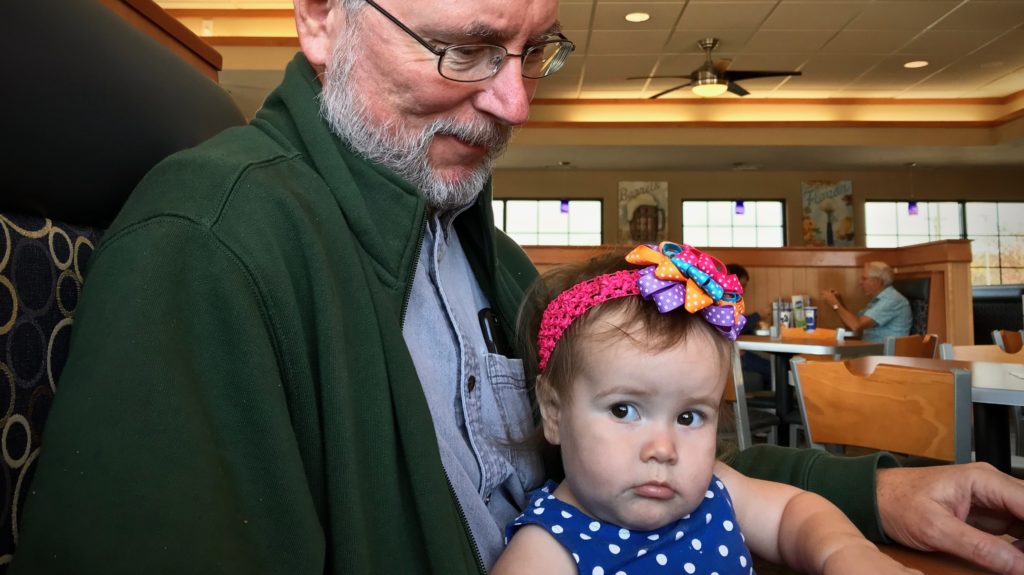 Here is my beginning attempt at a portrait, accomplished during our car ride home from Texas hill country, after spending time with Lucia and her cousins for the Christmas holidays.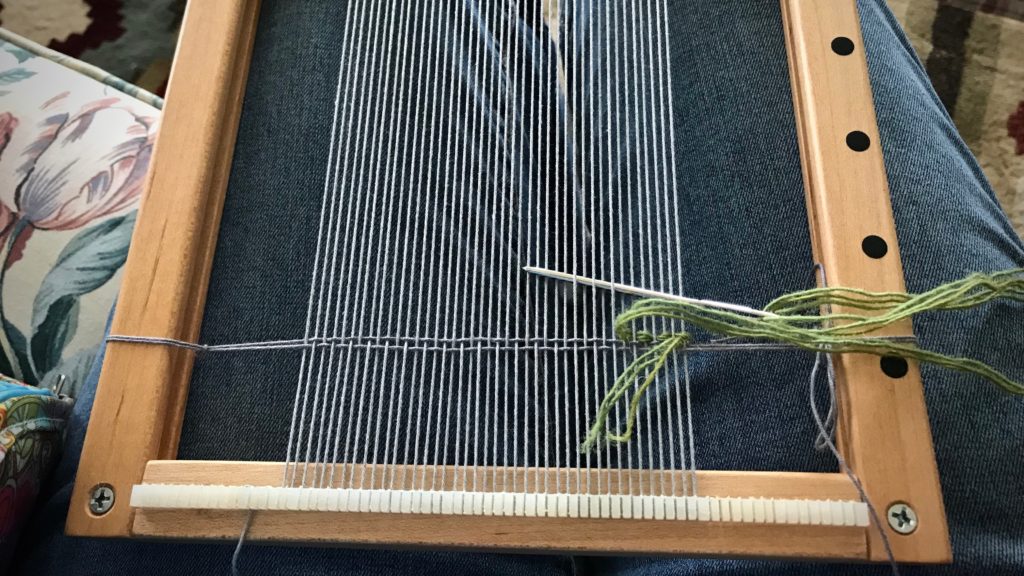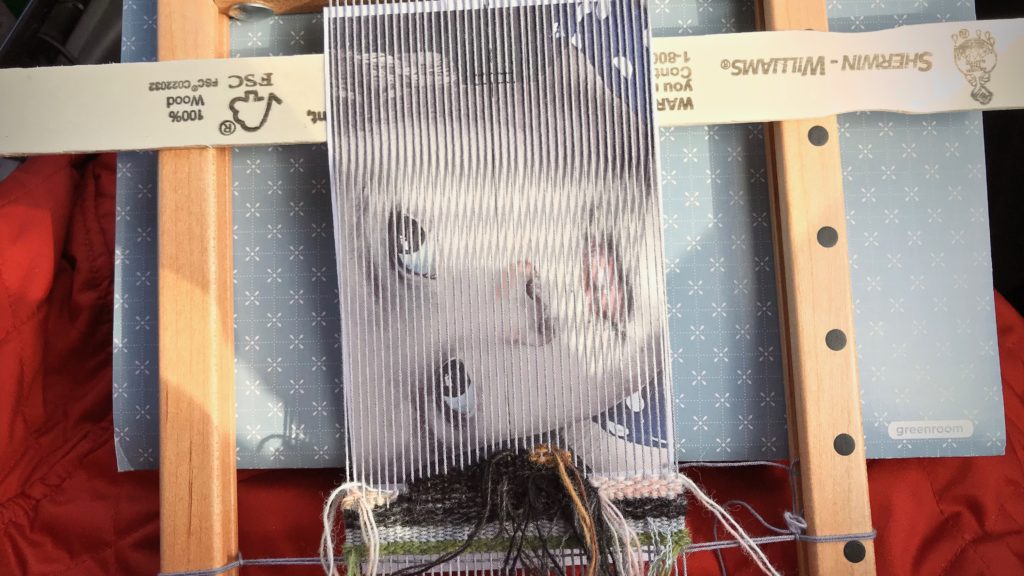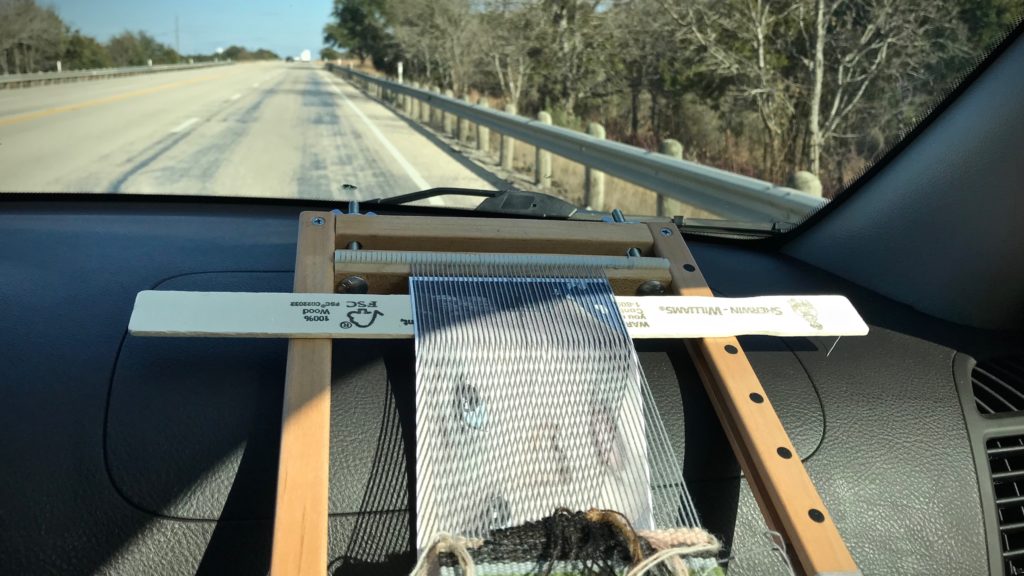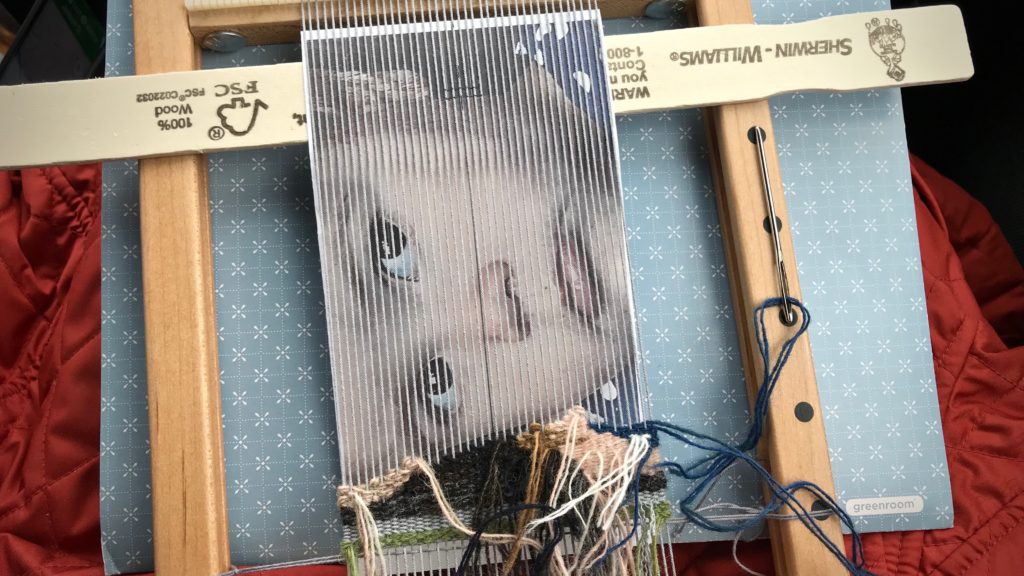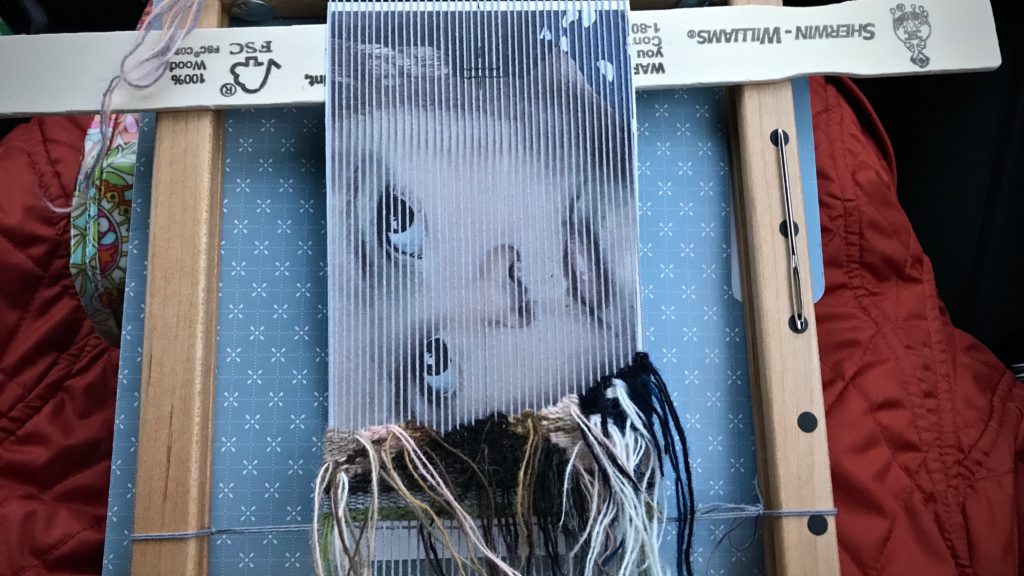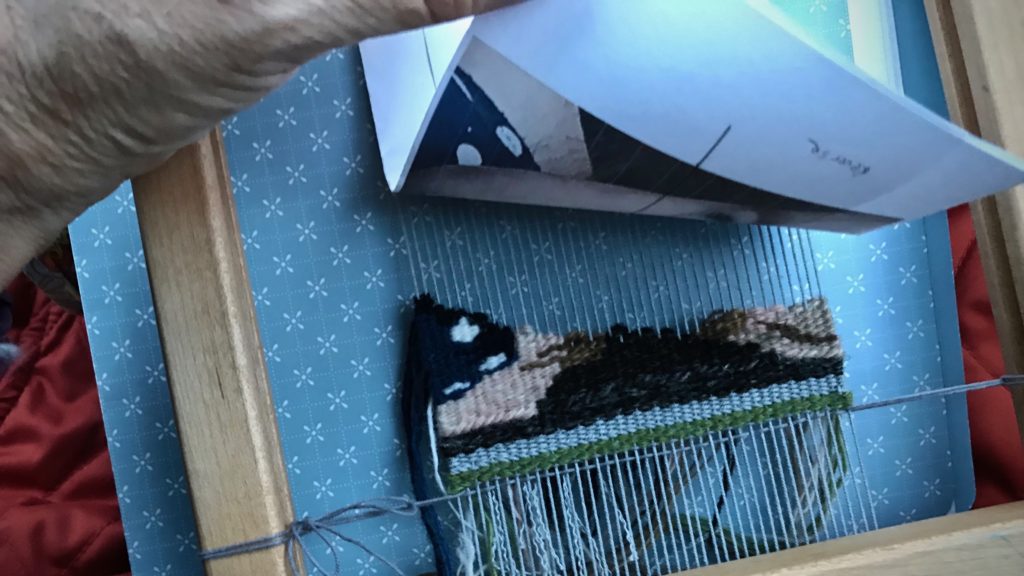 May you attempt the impossible.
All the best,
Karen