Who knew you could do so much with black and white? The pattern for this third black and white towel differs from the first two. Each new towel is an opportunity to create a new pattern.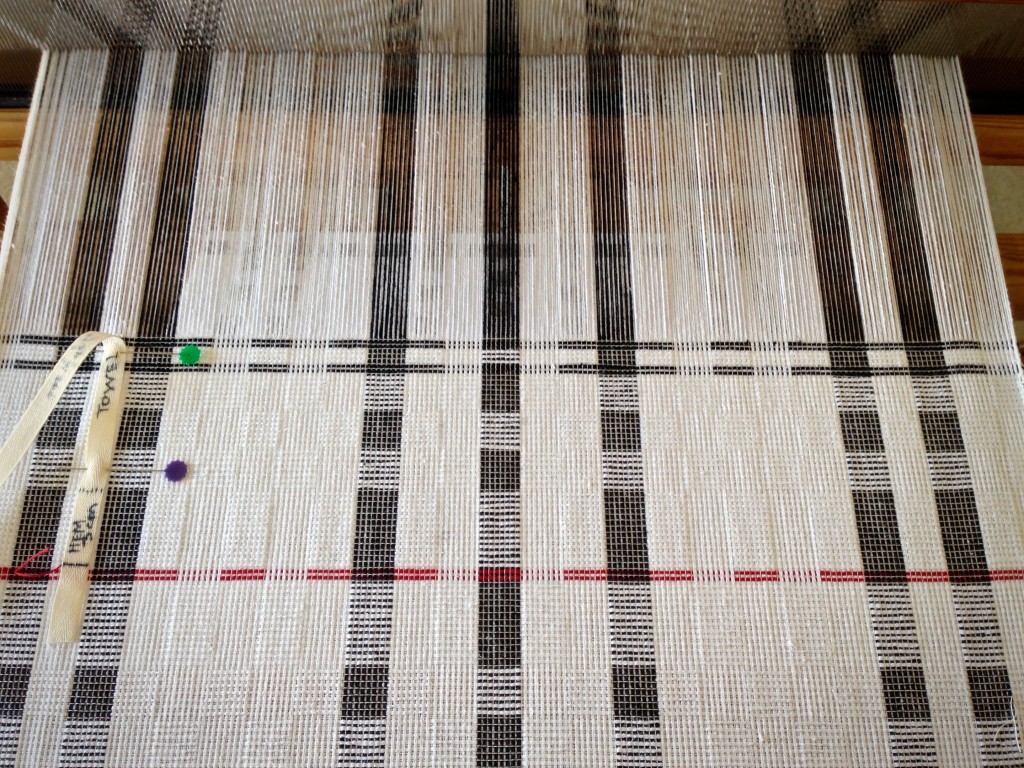 For the first four towels I am putting myself to the test, using only black and white weft. The color restriction turns out to be a designer's advantage. It forces me to consider possibilities that I might have overlooked if I had allowed myself to include other colors. I get excited when I see ideas turn into cloth on the loom. It is still as delightful as it was the very first time I threw a shuttle. If you are a weaver, you know what I mean.
Here is an amazing thought: You can bring delight to God. It brings delight to the Lord when we trust in him completely. He knows the right plans, and knows when to stick with black and white, and when to throw in a splash of color. Think of his delight when we go along with his ideas, and the resulting woven cloth of our lives brings a smile to his face.
May your ideas turn into delightful cloth.
Happy weaving,
Karen