A vote of confidence from someone you look up to can make a world of difference. When I saw Joanne Hall's exquisite towel made with thick and thin threads, I asked her, "Do you think I can weave something like that?" "Of course you can;" she replied without hesitation, "it's plain weave." Keep in mind that I was a complete novice on the floor loom; and I barely knew how to handle one shuttle, much less two! I plunged into the ambitious project and came out with a winner! The blue and cream towel hangs on the oven door in my kitchen as a daily reminder of the powerful impact of an encouraging word. Thank you, Joanne!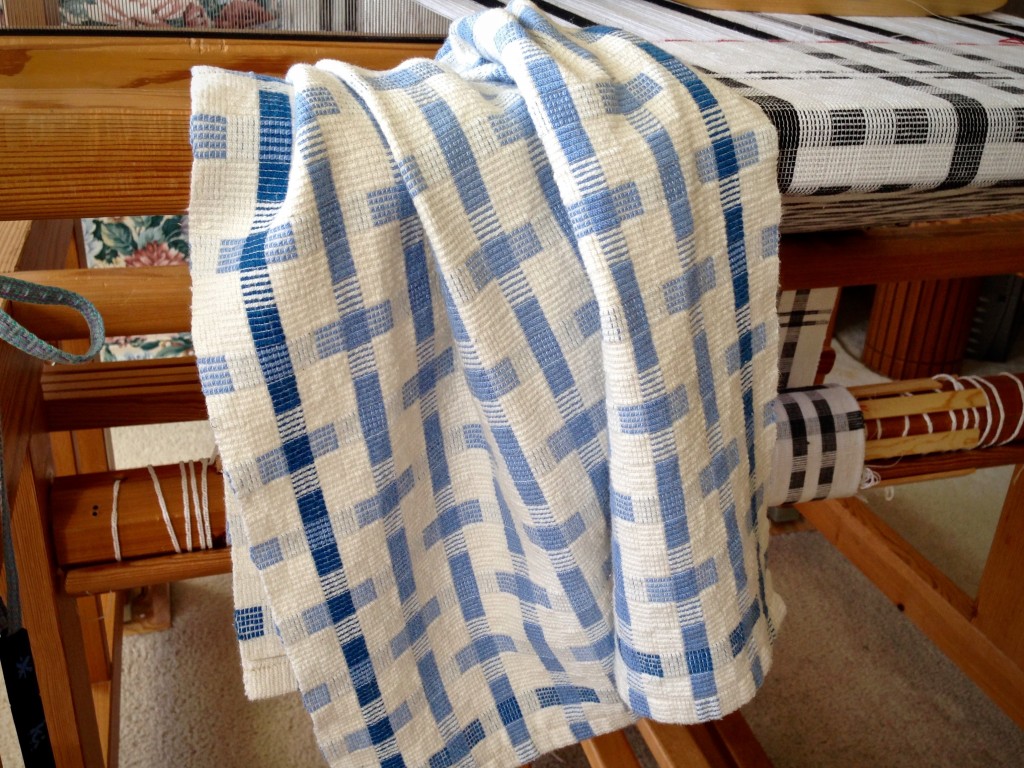 Thick and thin is just as fascinating this time around. It is delightful to revisit a rewarding experience. Who knew that plain weave could be this much fun?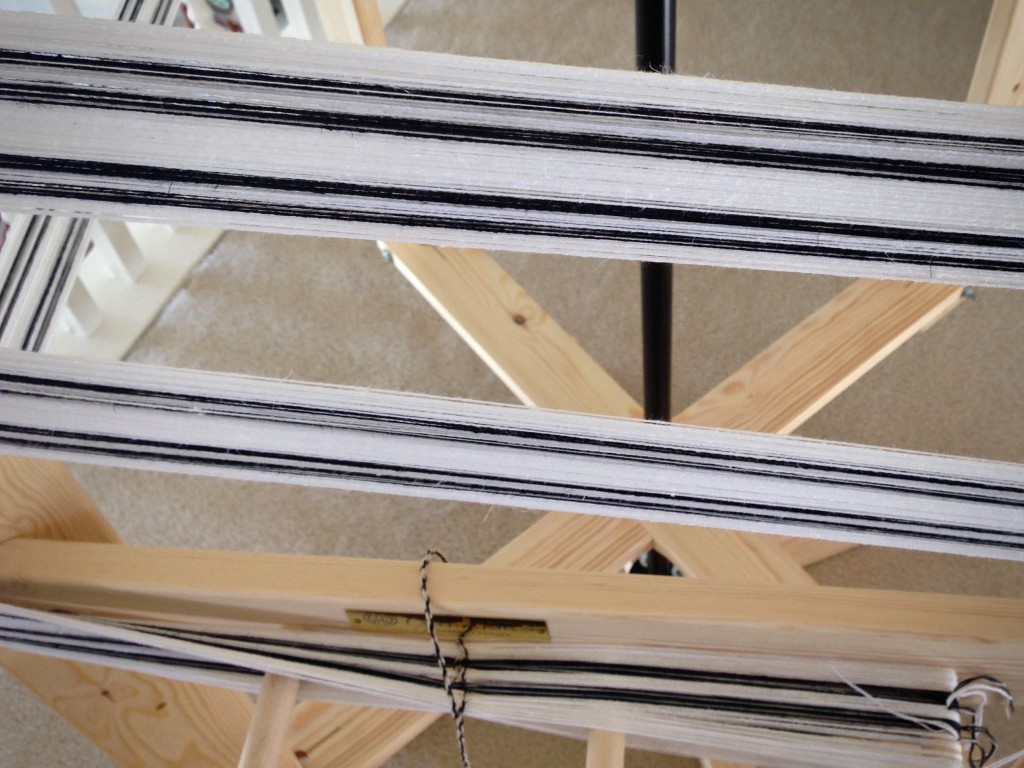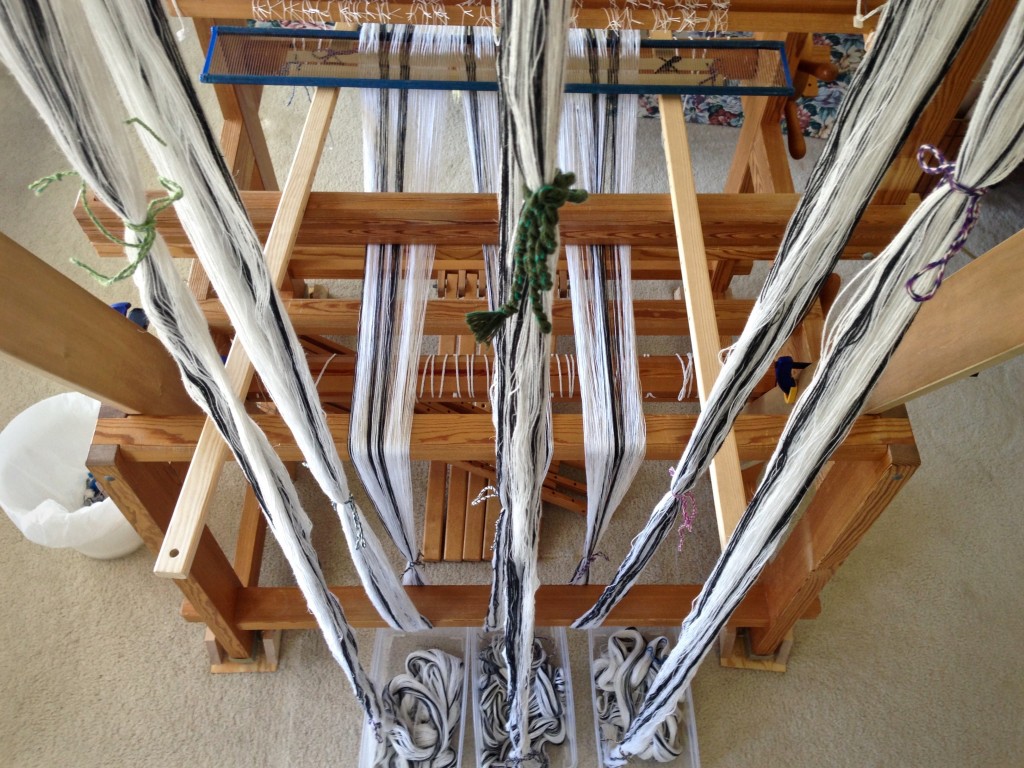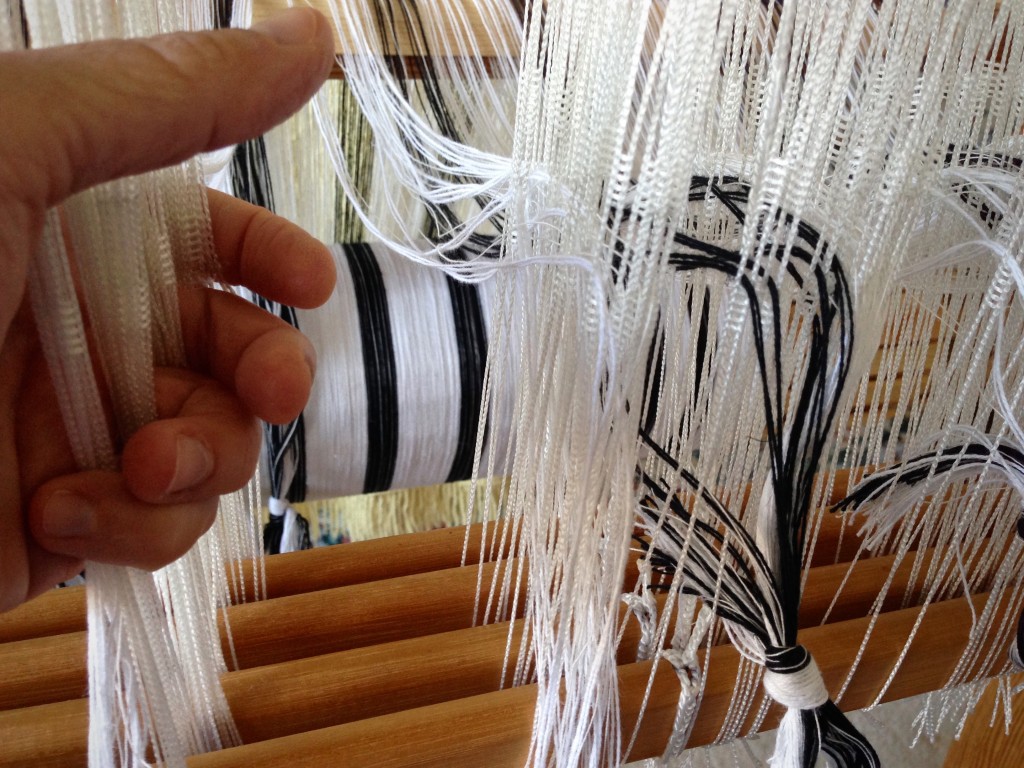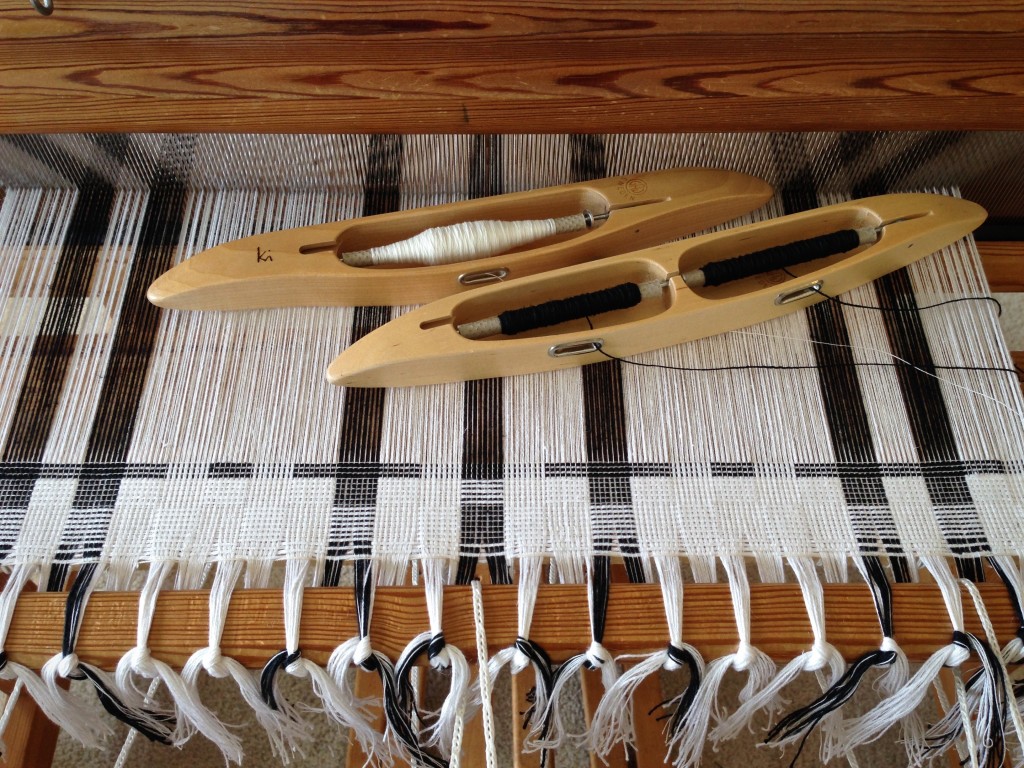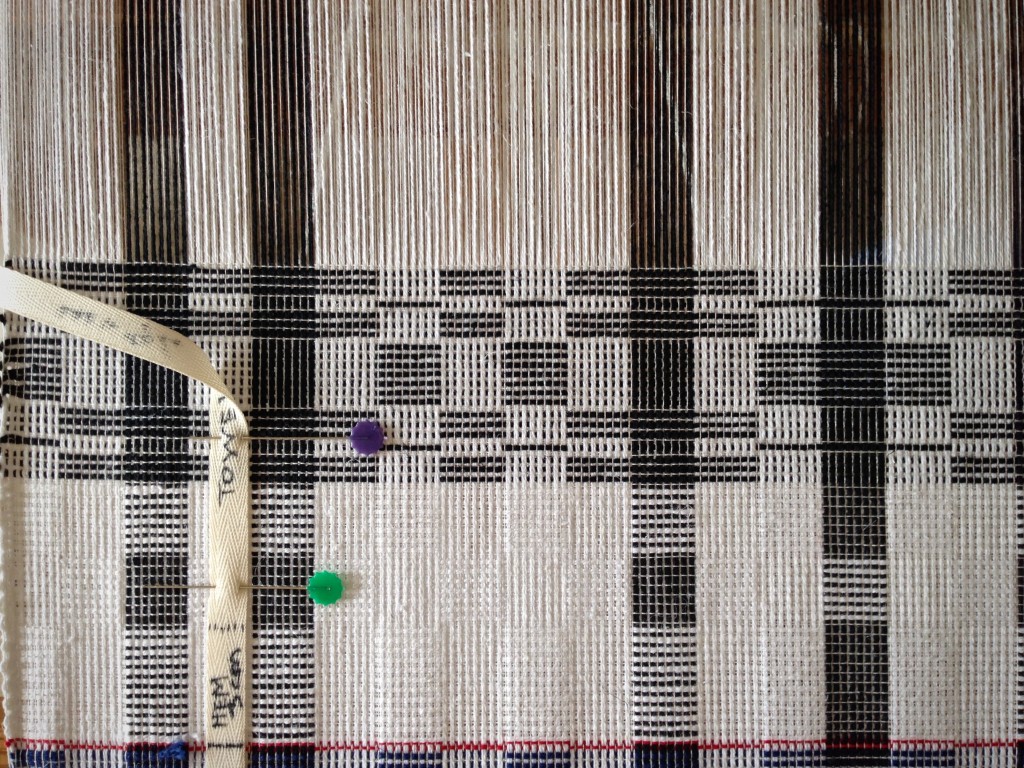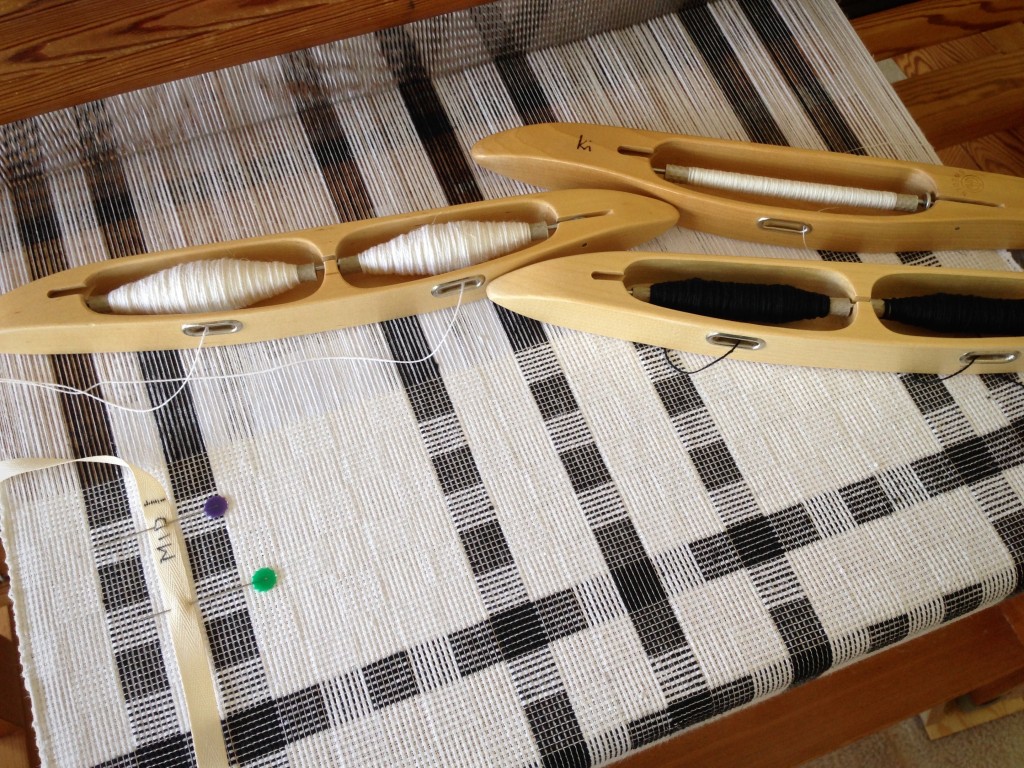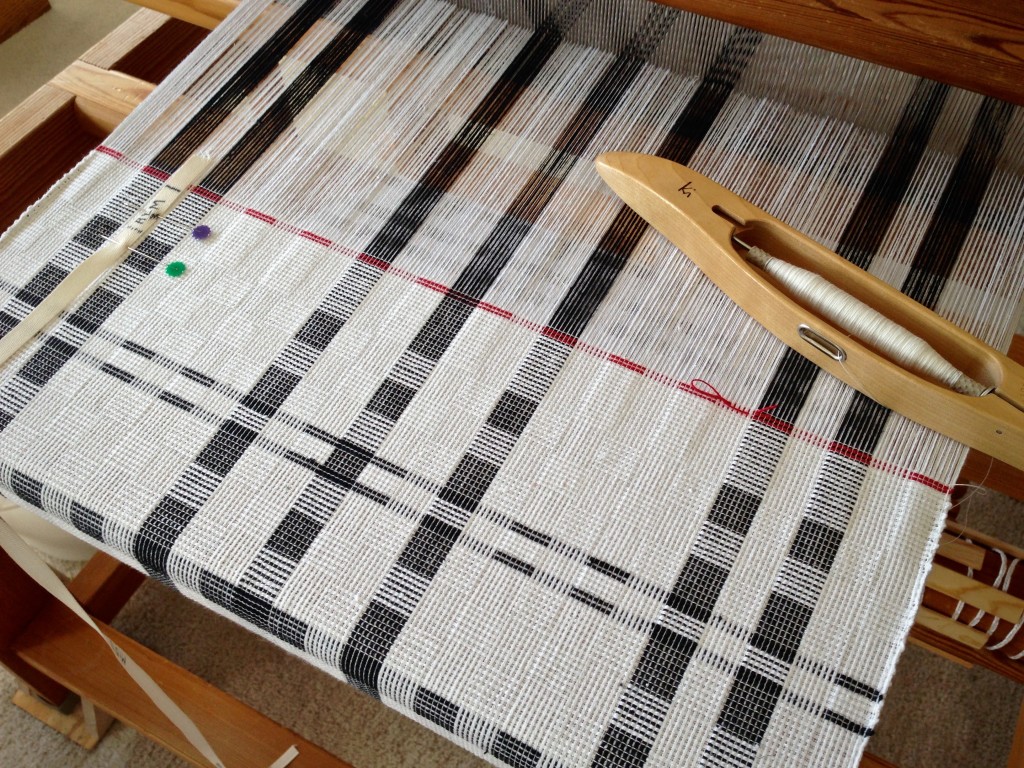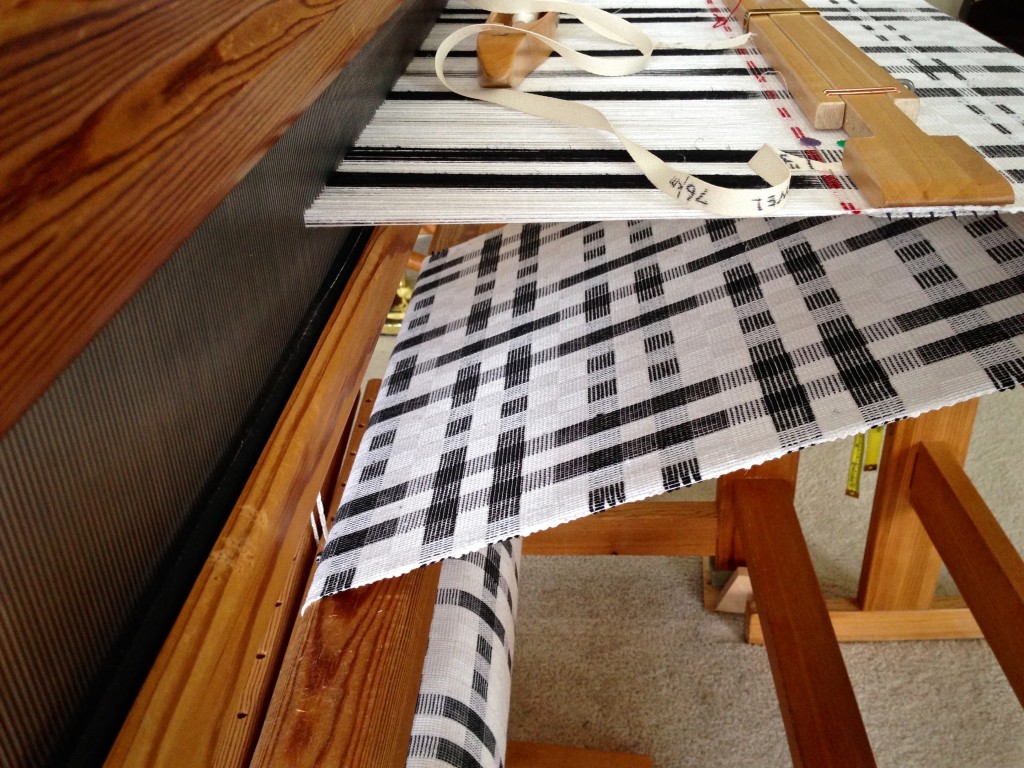 May you give a vote of confidence to someone who needs it.
Happy weaving,
Karen