I changed my mind. A long zebra warp (formerly known as black and white) will not be boring. When I come to the end I'm certain I will wish I had an even longer warp. The first few picks are already amazing. Design possibilities are flying through my mind!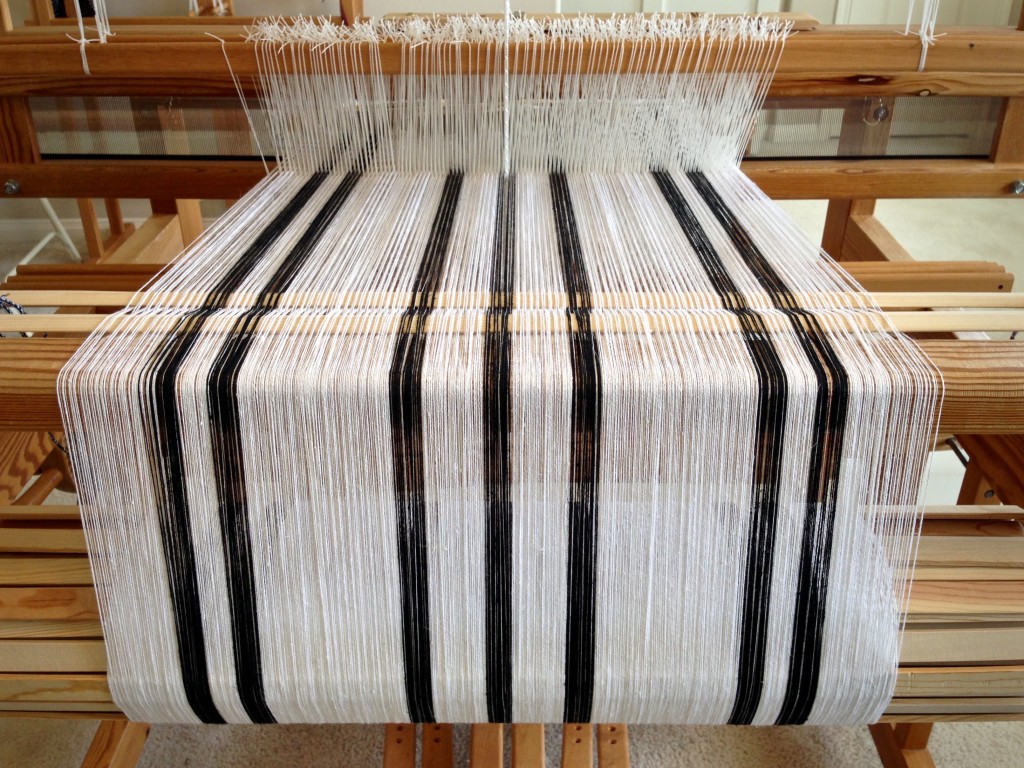 This is plain weave. But here, the plain weave is transformed with thick and thin threads–in warp and weft. Combining thick (doubled 22/2 cottolin) and thin (30/2 cotton) gives me two blocks to work with. I am using two shuttles, one of which is a double bobbin shuttle. As always, weaving feels like magic. All I do is dress the loom and throw the shuttles, and exquisite cloth magically appears!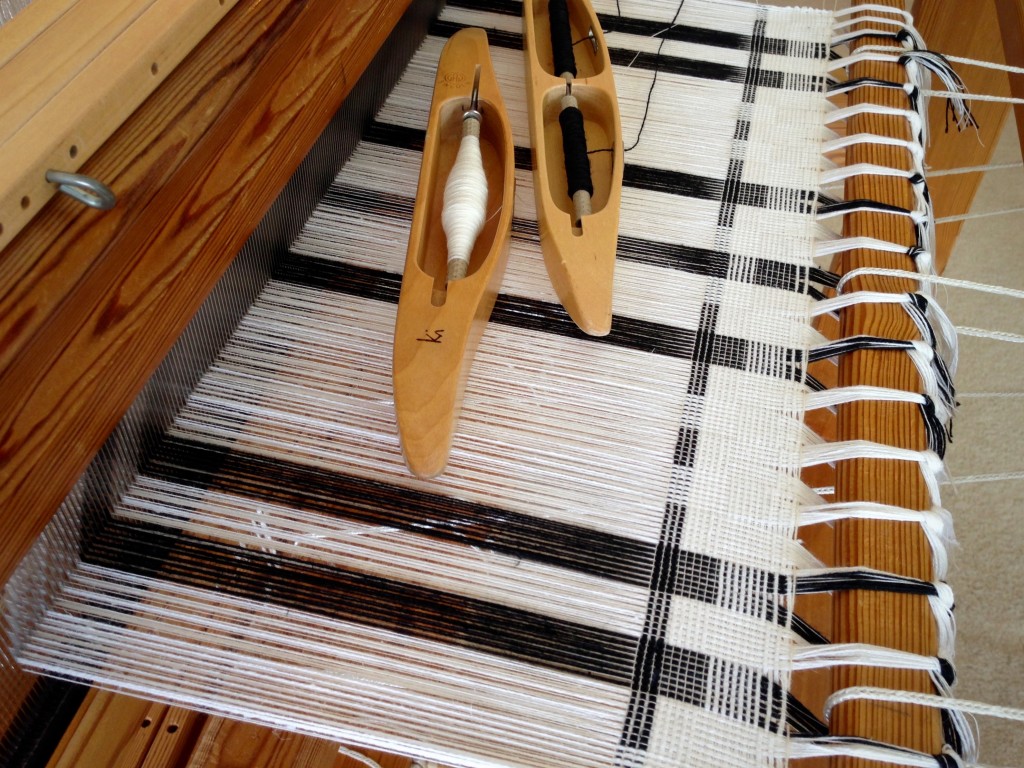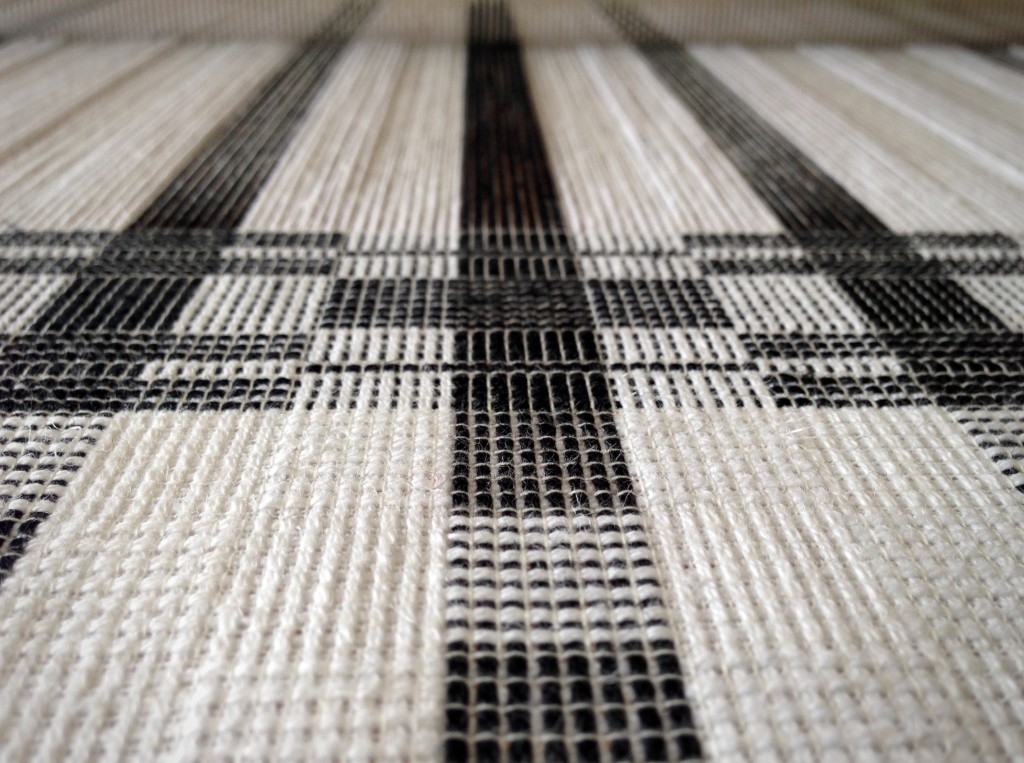 God's faithfulness is like a long zebra warp. It doesn't seem elaborate or noticeably fancy. It's been there forever. His faithfulness is known among the angels and all of heaven. God's faithful love is as constant as day and night. We take notice when we see beauty appear, like kindness from a stranger, or love from a friend, or inner peace from doing the right thing. As the shuttles of life traverse the threads, the evidence of God's faithful love is revealed. Always and forever.
May you enjoy endless design possibilities.
Happy weaving,
Karen