I am turning right around to head out on another travel adventure. This time it's Potsdam, Germany and Innsbruck, Austria with my sister Barbara. You know what that means—prepare my smallest tapestry frame for travel weaving. Besides the loom, I need necessary tools, warp thread, weft yarn, a cartoon, extra paper and pencil, book light and extra batteries, and a small bag in which to carry it all.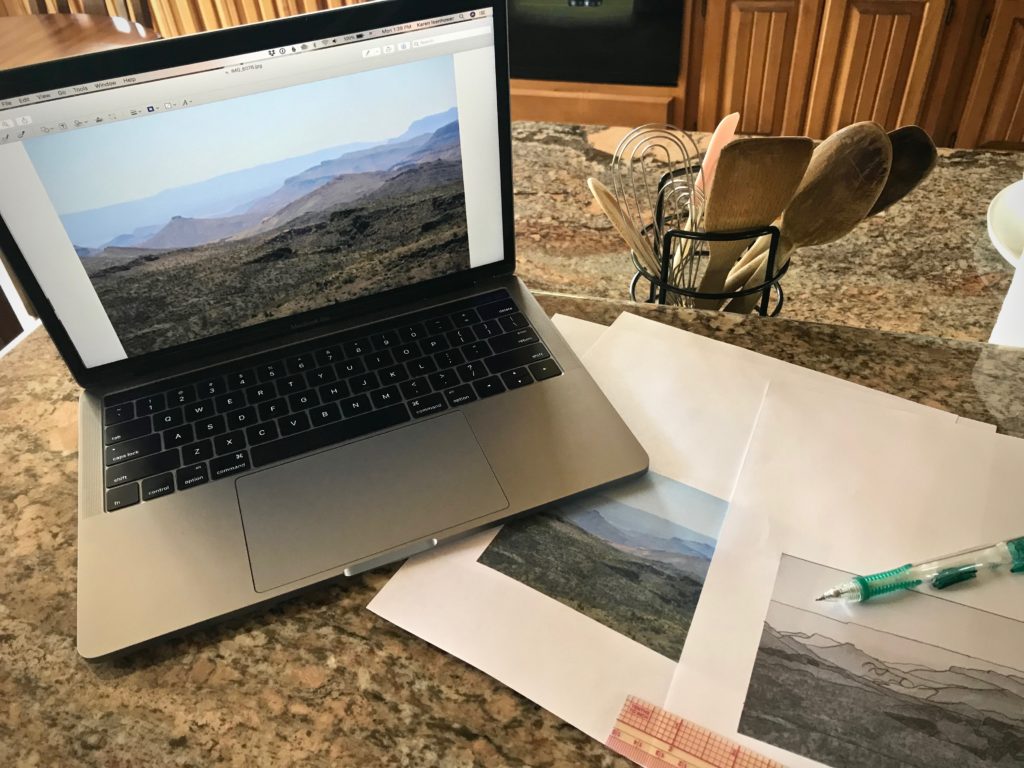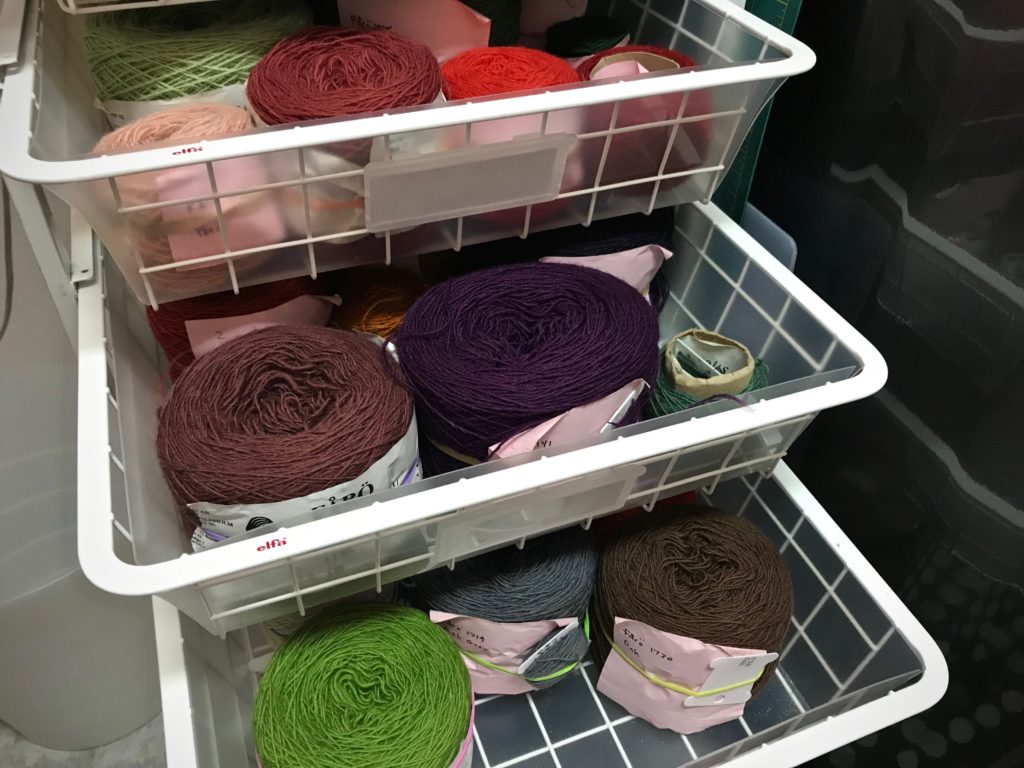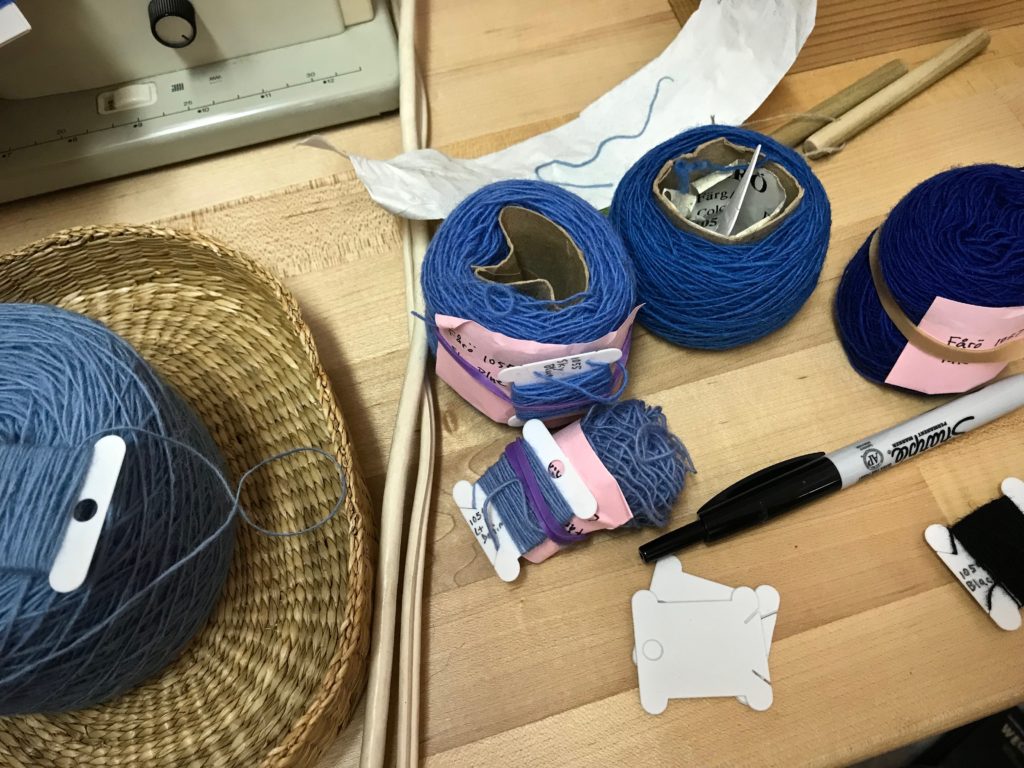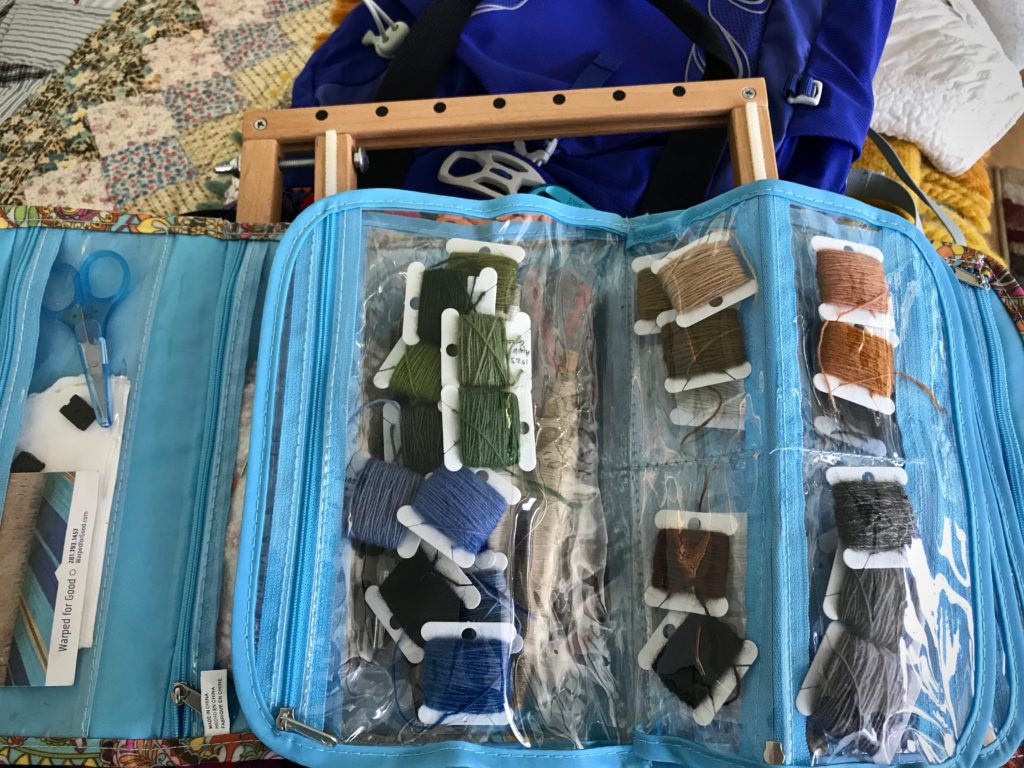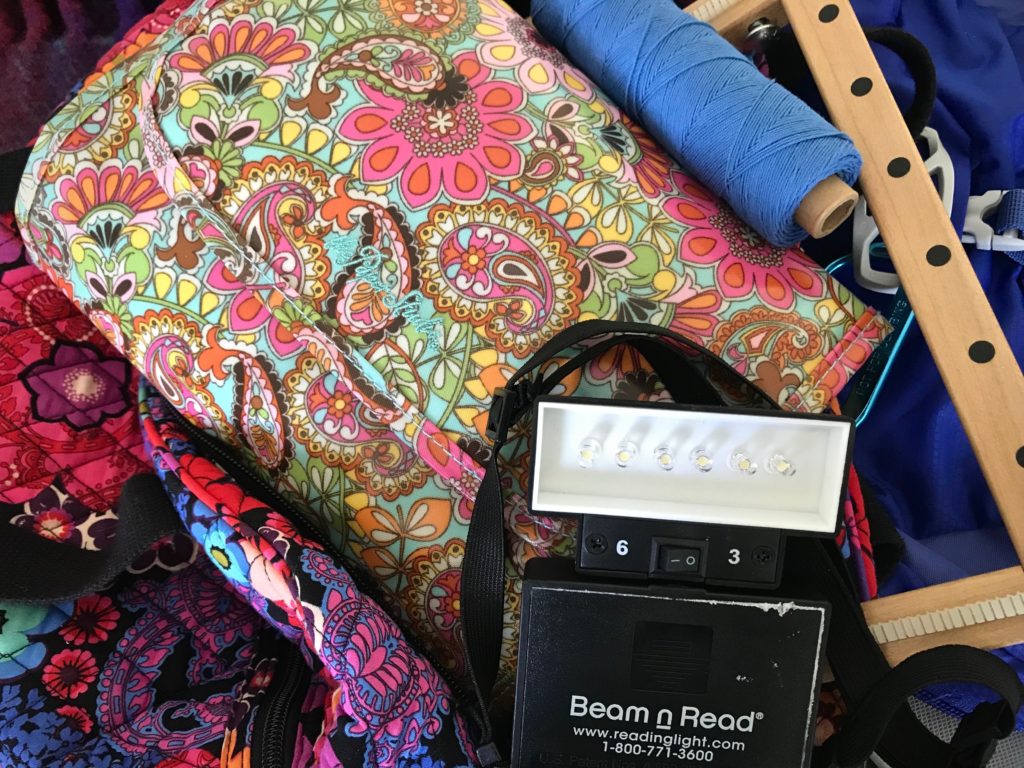 After that, I can pack my clothes, etc. First things first.
(By the time you read this Barbara and I will be in Germany enjoying the food, listening to fine music, and scouting out fiber-y treasures whenever we get a chance.)
May your adventures be memorable.
Glückliches Weben,
Karen
---
Having a cart beside my loom is the next best thing to a loom-side assistant! A turquoise utility cart from IKEA sits beside my Glimåkra Ideal. An Elfa drawer system on casters is right beside the Glimåkra Standard, and keeps oft-used tools within arm's reach.
The IKEA cart (Råskog Utility Cart) serves as a holding space for any project on the Ideal. Since this loom is not in the room where I keep my weaving supplies, it helps to have a rolling cart that holds items as needed. The three tiers hold tools and supplies for dressing the loom, like sley hook, extra Texsolv heddles, and treadle cords. While weaving, I keep extra shuttles and small tools on the top tier. All the weft thread or yarn for the project goes on the second or third tier. When I weave rag rugs, fabric strips that are sorted by design and/or color are piled up on the three tiers.
The Elfa cart enhances efficiency at the big loom. It houses frequently-used essentials, especially small tools and supplies needed to dress the loom. It is near my work table where I wind quills, so yarn for the current project goes in the deep bottom drawer. The woodblock top adds a nice touch that compliments the wood of my Swedish loom.
May your loom-side assistant serve you well.
Happy Weaving,
Karen
---