Ninety-one pattern units are matched up with single-unit draw cords.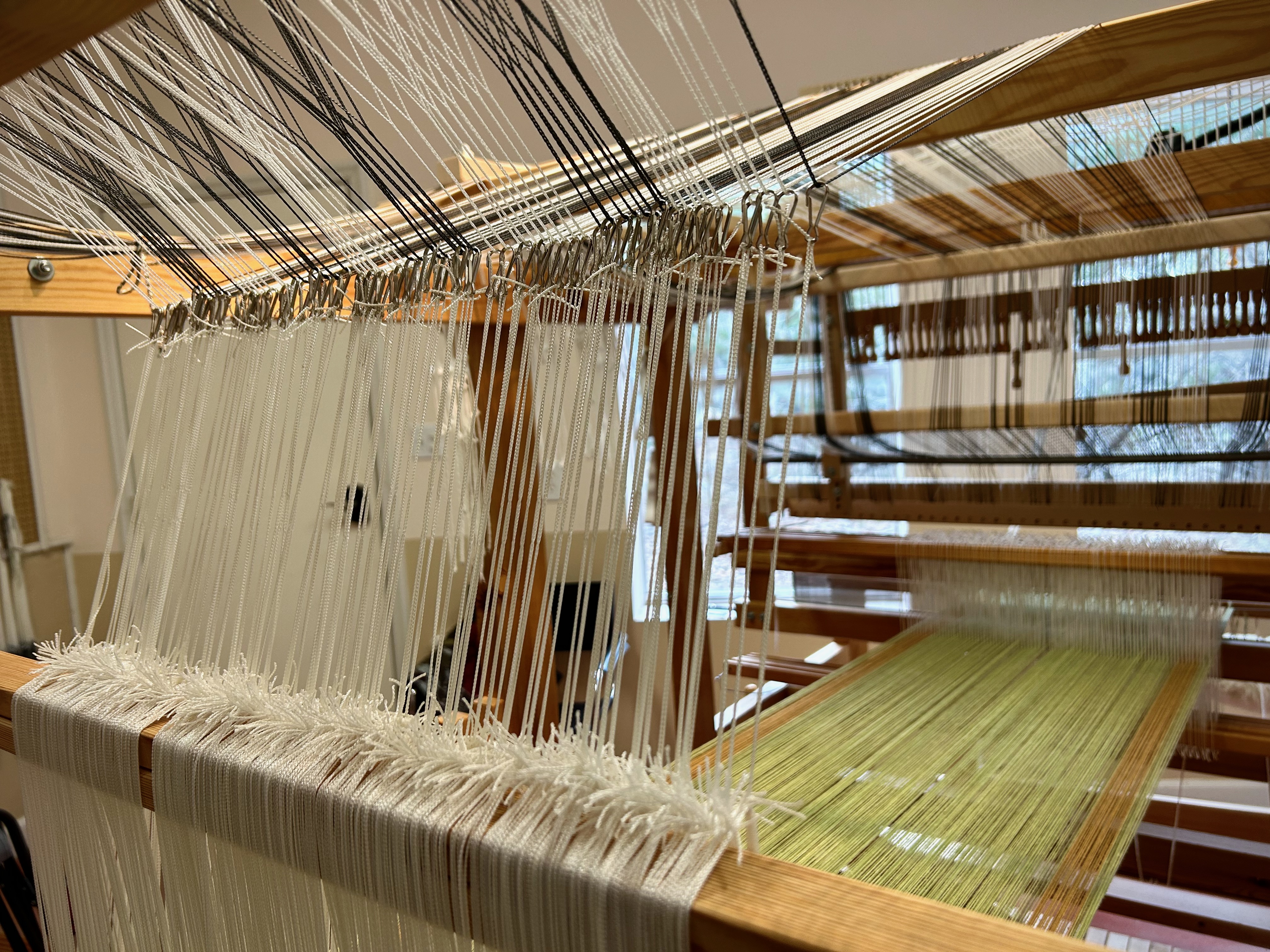 I'm one step closer to weaving these critter napkins. All the pattern heddles are hanging from the heddling bars in front of the back beam. I use little metal clips on lift heddles to attach each 6-thread unit to the single-unit draw cords. The next activity is distributing the pattern shafts—only thirteen this time, including the X shaft.
I hope you can overlook my "drawloom speak," and just dream with me about the woven critters that will show up here soon!
May you keep getting ready for your next adventure.
All the best,
Karen