This colorful double-binding rag rug is going to make a big splash. At least, it will catch a big splash. It's a bath mat, after all.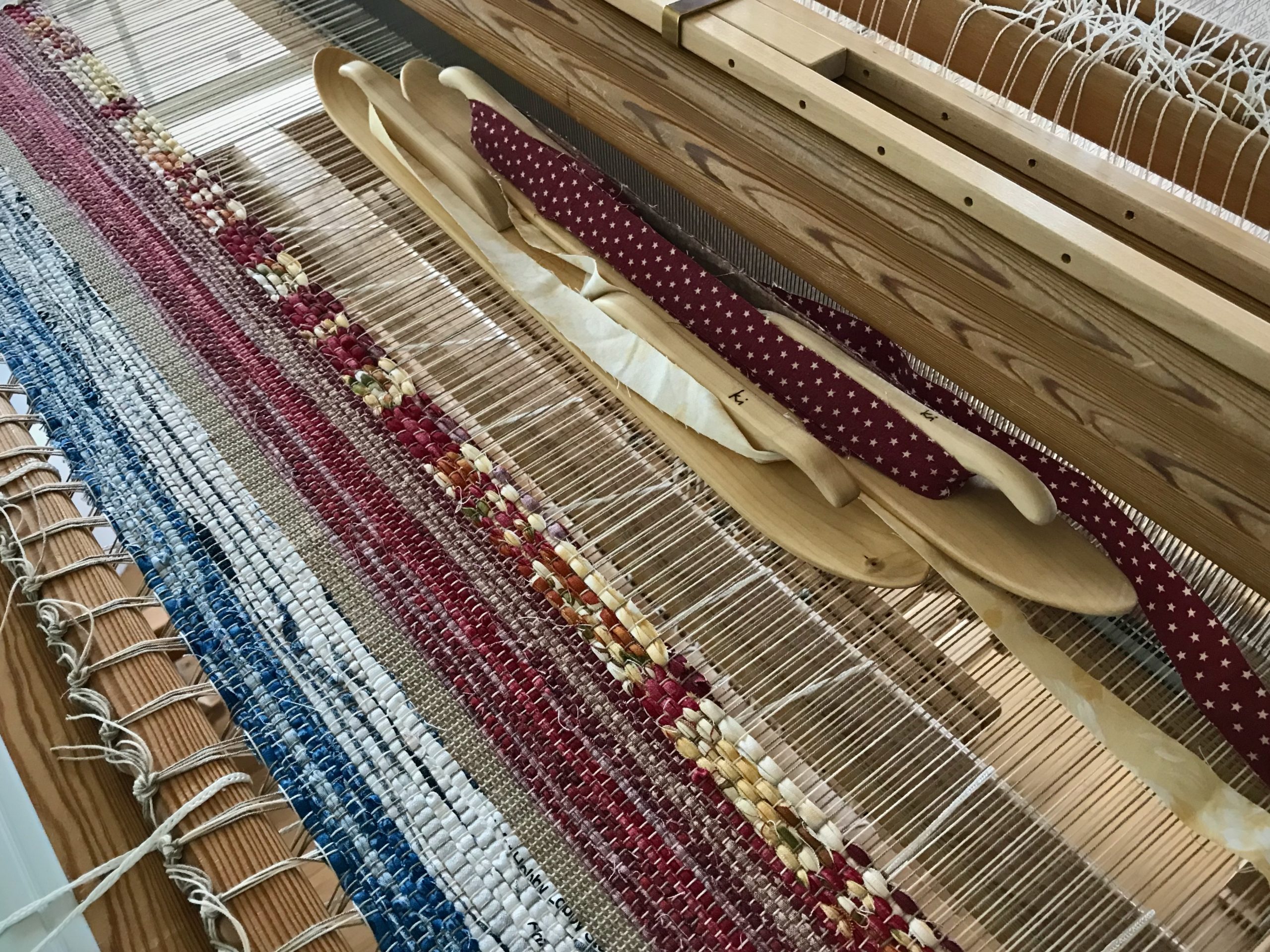 I am not fiddling with the weft fabric strips. Instead of making the right side of the fabric always show on top, I am letting the fabric strips fall as they may. The resulting variance in the weft gives the rug a vintage-like appearance. Also, I am using print fabric for some of the the light color of the double binding that purposely obscures the contrast of dark and light in some places. This is to give the rug a softer, more playful appearance.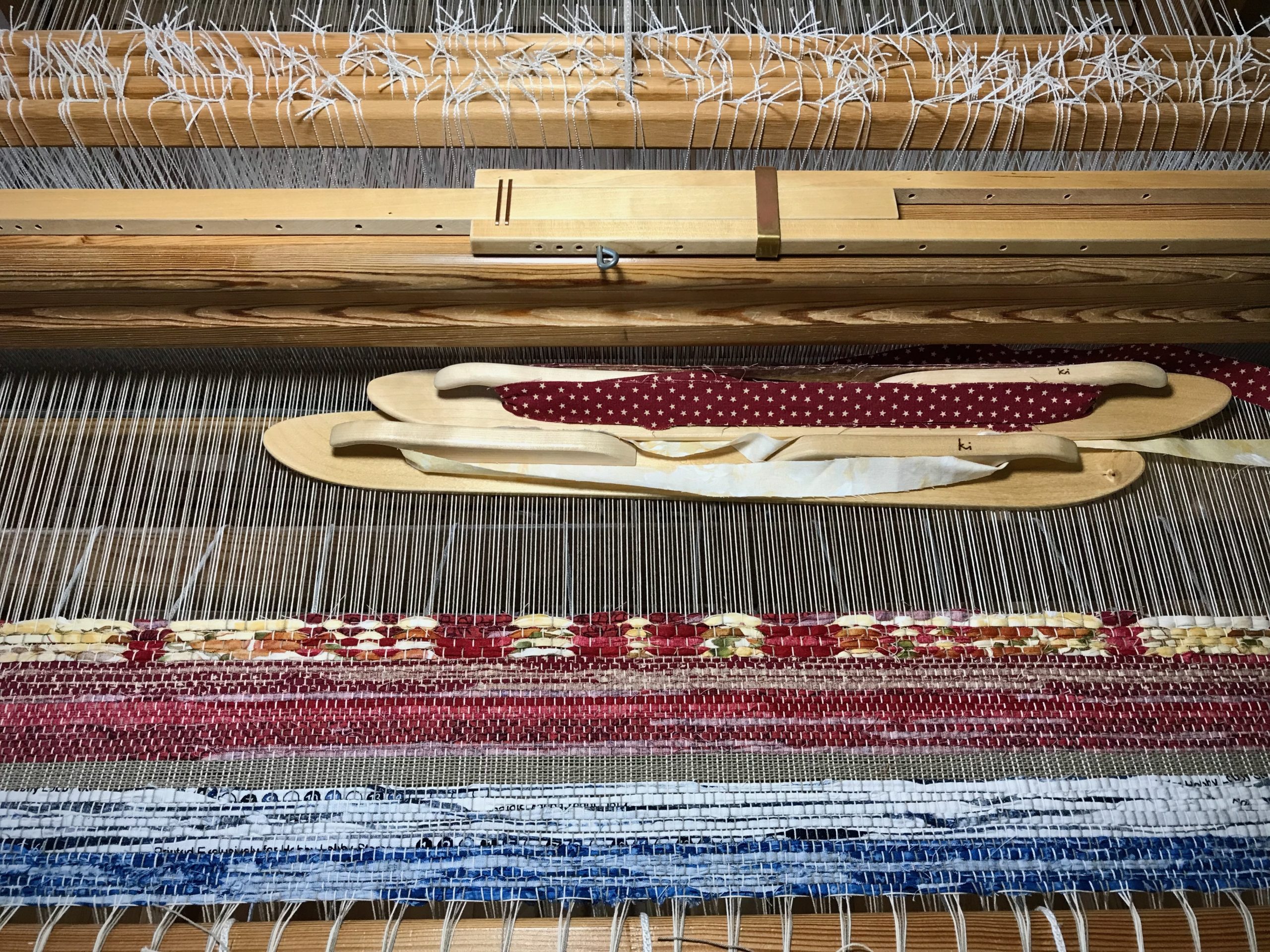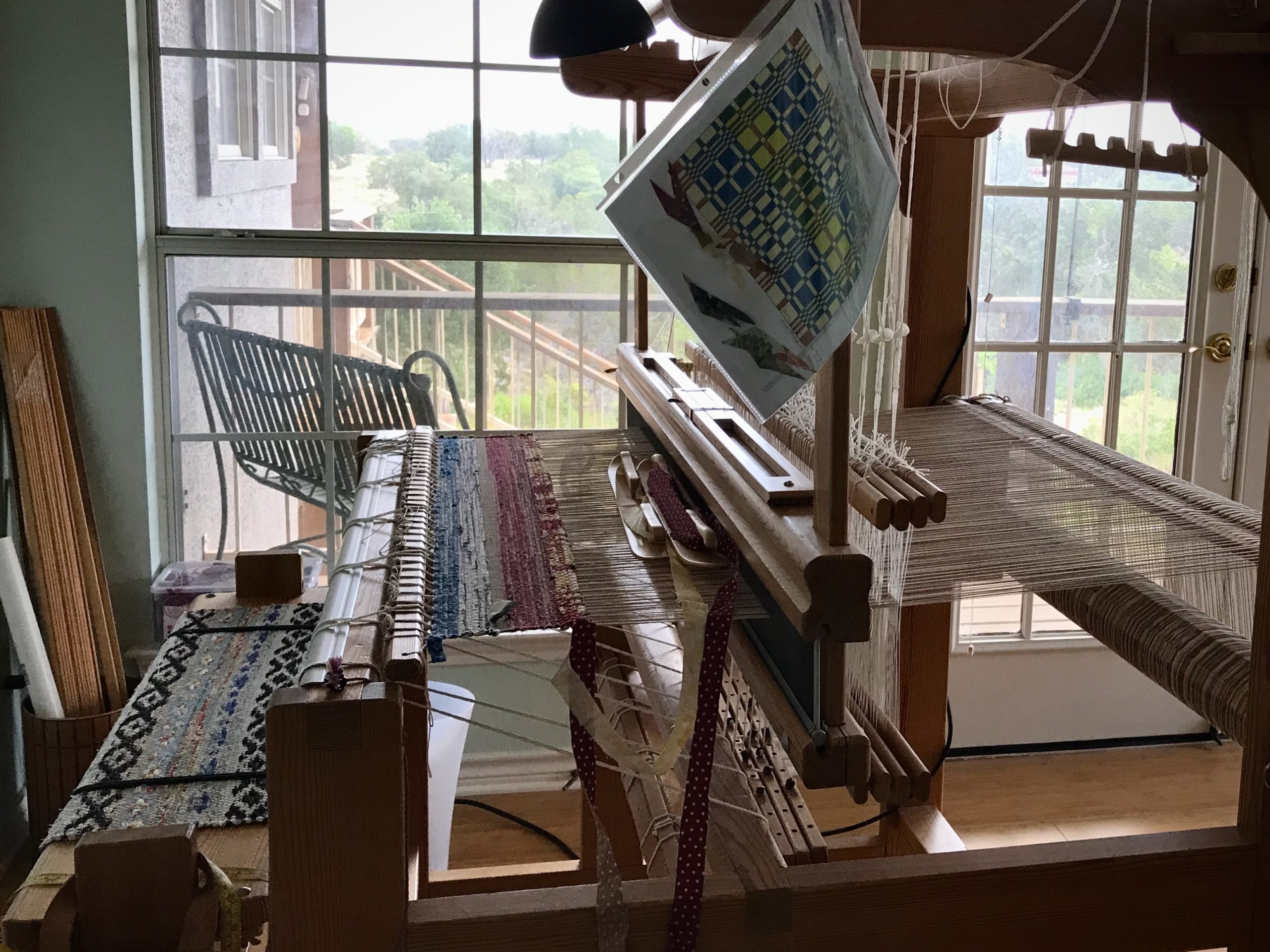 Home is where we make our true expression. The textiles from our hands speak without saying a word.
May your home represent you well.
Happy Weaving,
Karen