I can make an ordinary rug. But it's more exciting to weave something extraordinary. That's what I like about making rag rugs. I can infuse them with beautiful patterns and colors. Double binding, in particular, gives me a useful framework for my "floor art."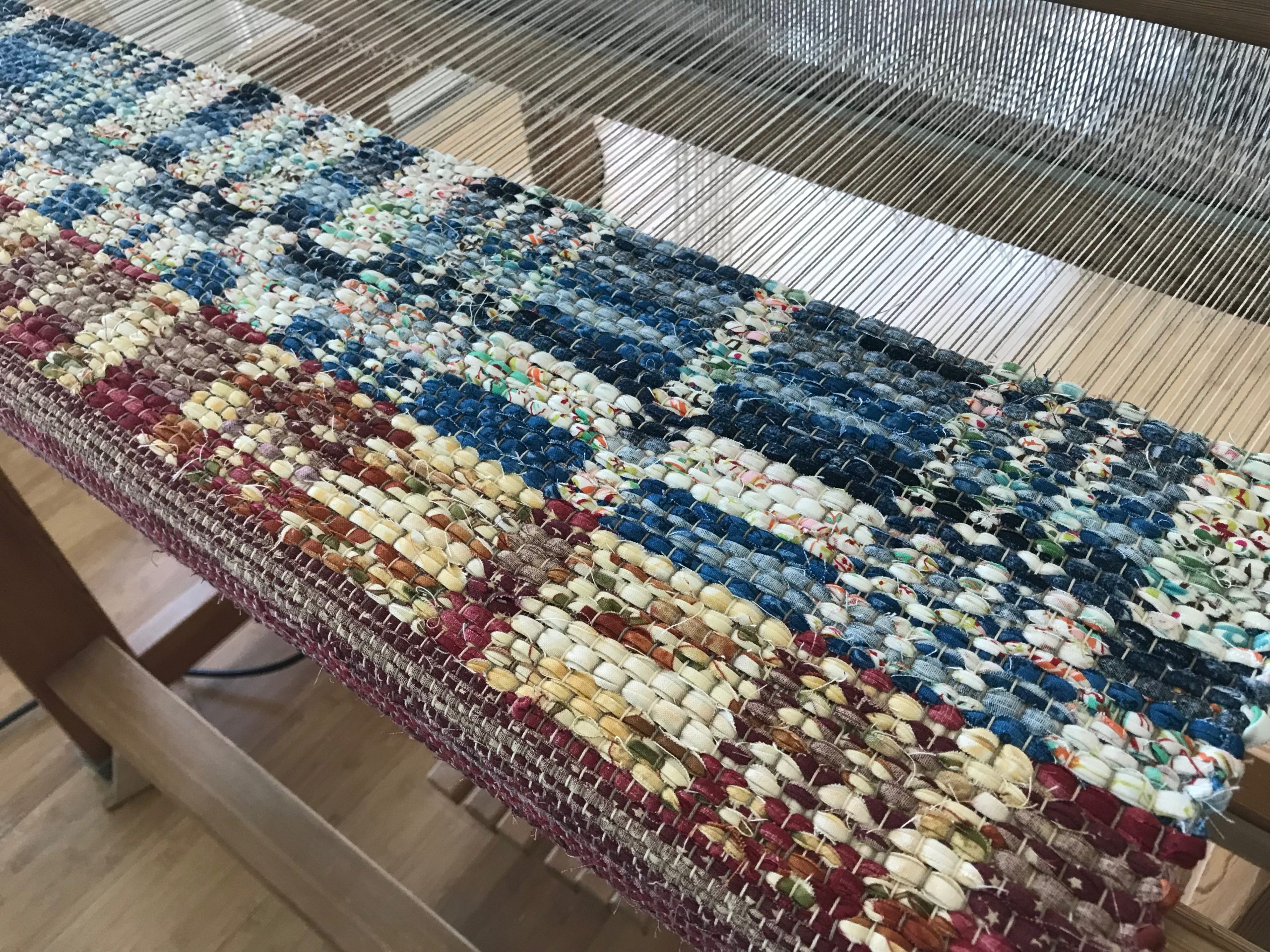 The thing I like about double binding is the way two consecutive wefts overlap and interchange in the shed. As the blocks change, the weft on top and the weft underneath change places. Most double-binding rugs, including the ones I have made previously, are simple checkerboard designs. The threading pattern you see here has significantly more block changes than usual. What began as a "what if?" has opened up a new dimension of rag-rug weaving for me! This opens the door to extraordinary.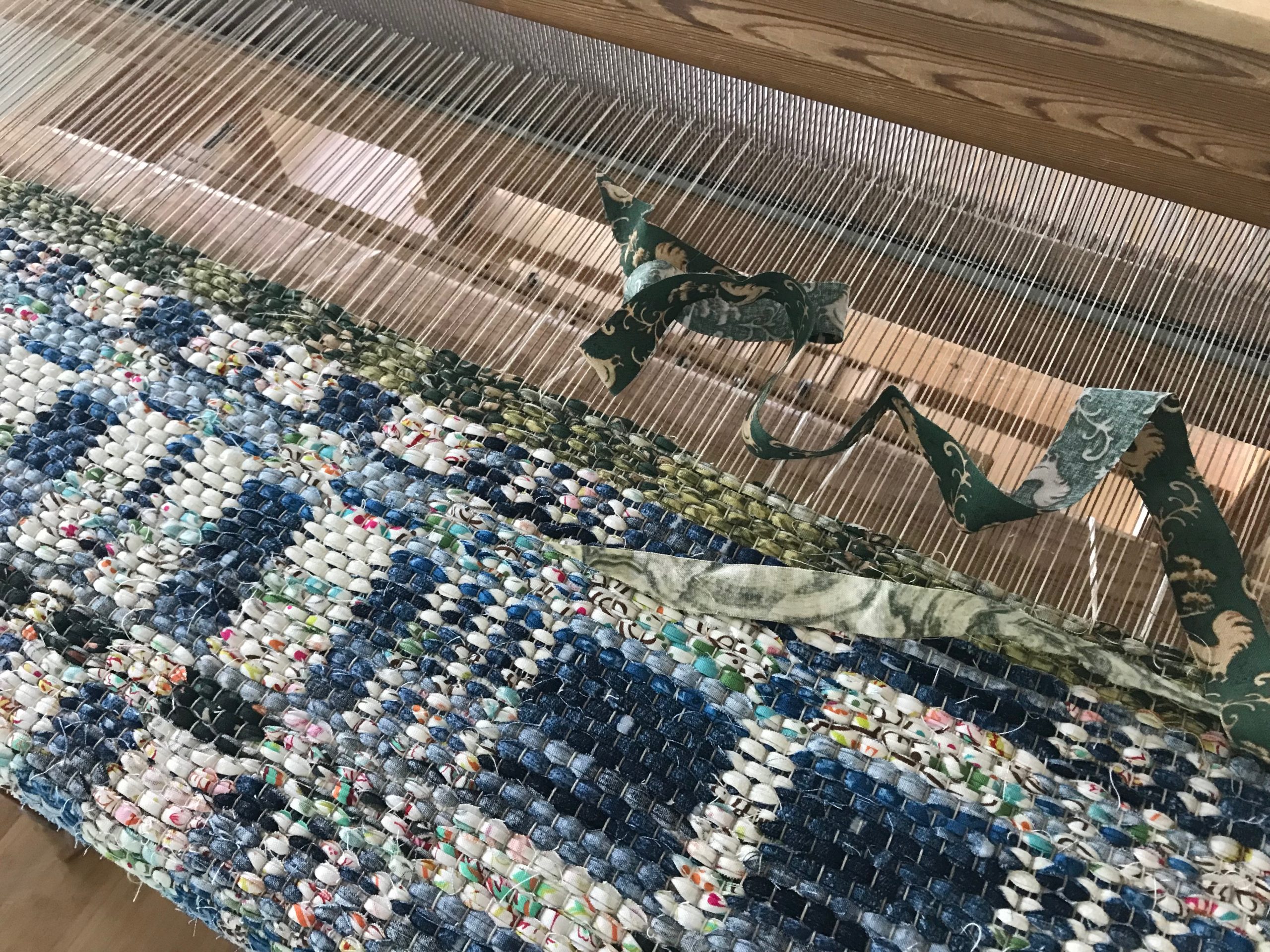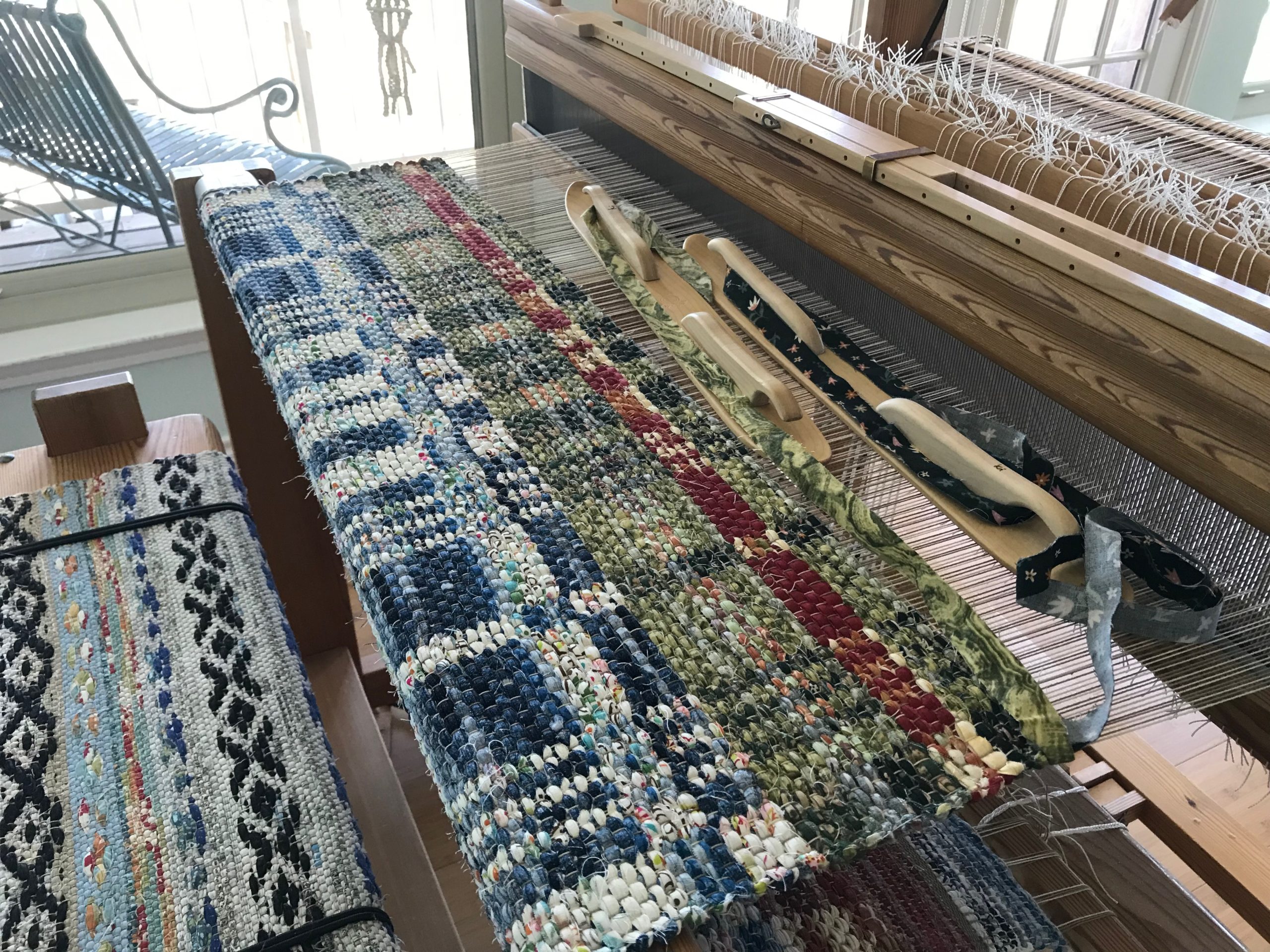 God made you for purpose. It's no accident that you are endowed with certain skills. When our skills and desires merge in meaningful ways, we enjoy a sense of purpose. Whether it's weaving, singing, or growing seeds, do what you were made to do. And let all you do point to the glory of your Maker. When he made you, he had extraordinary in mind!
May you live out the purpose for which you were made.
Happy Weaving,
Karen