This rag rug could be a coverlet if woven in different materials. The distinctive block design from a Landes Block Drawdowns collection gives me an exciting approach for weaving a double-binding rag rug.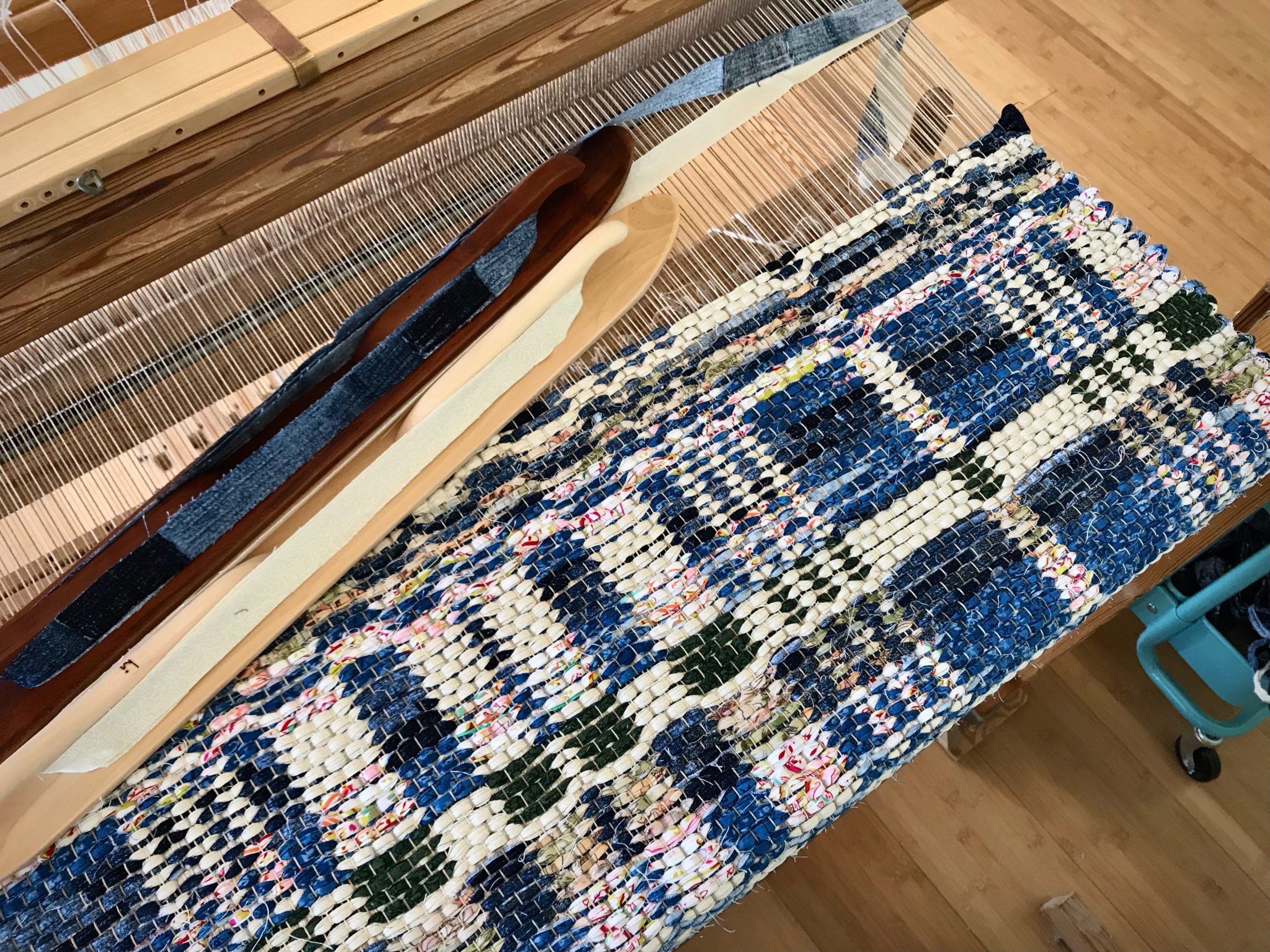 Double binding is a double-layer fabric in a simple two-block structure. In each block, one of two wefts appears on the face, and the other appears on the back. I switch weft blocks by reversing the order of the two wefts. It's that simple. For example, one pick of dark weft is followed by a pick of light weft. This sequence is repeated for a few rows. To change to the next block, with the opposite arrangement of dark and light, start with one pick of light weft and follow that with a pick of dark weft, repeating for the remainder of that block.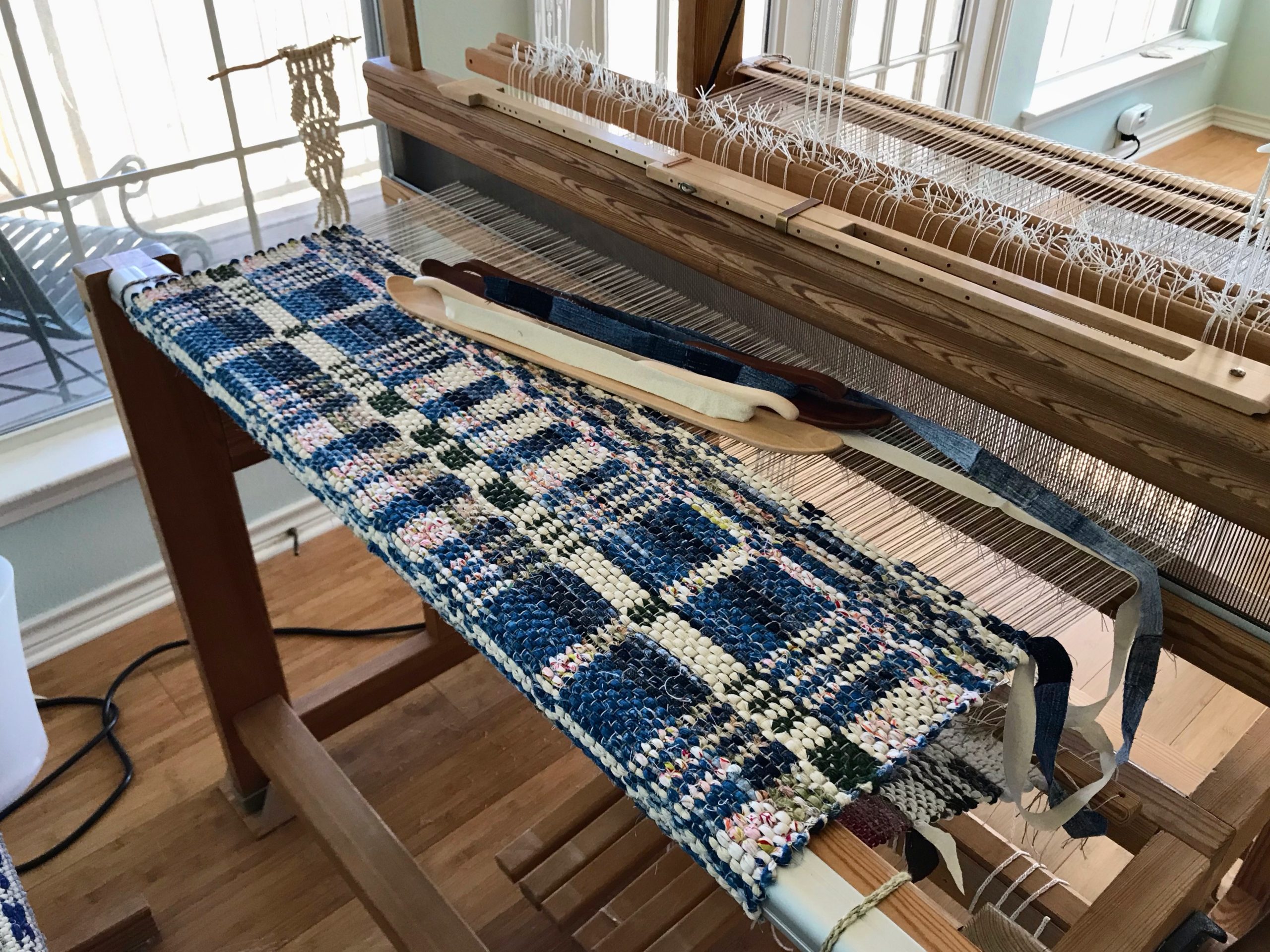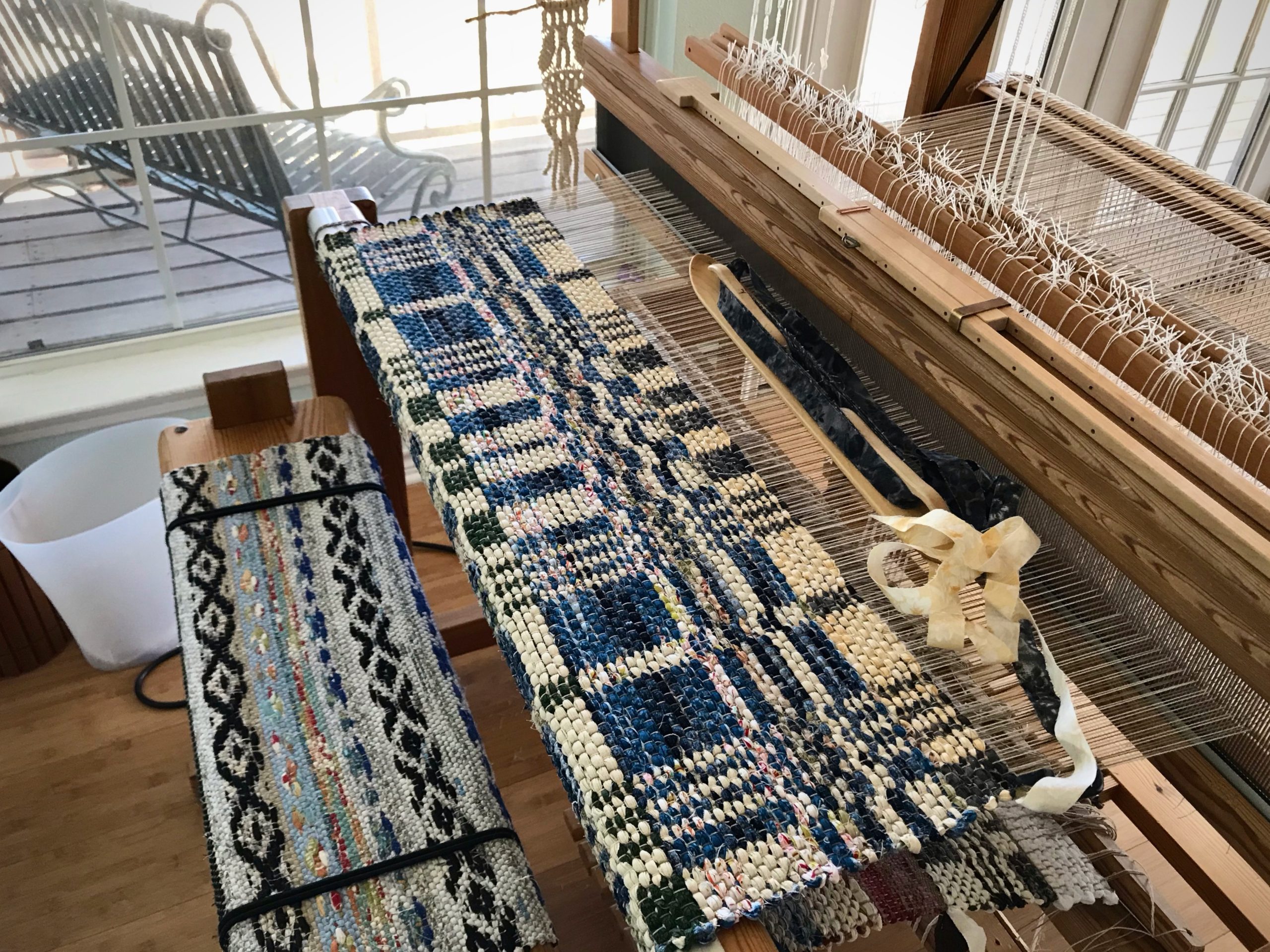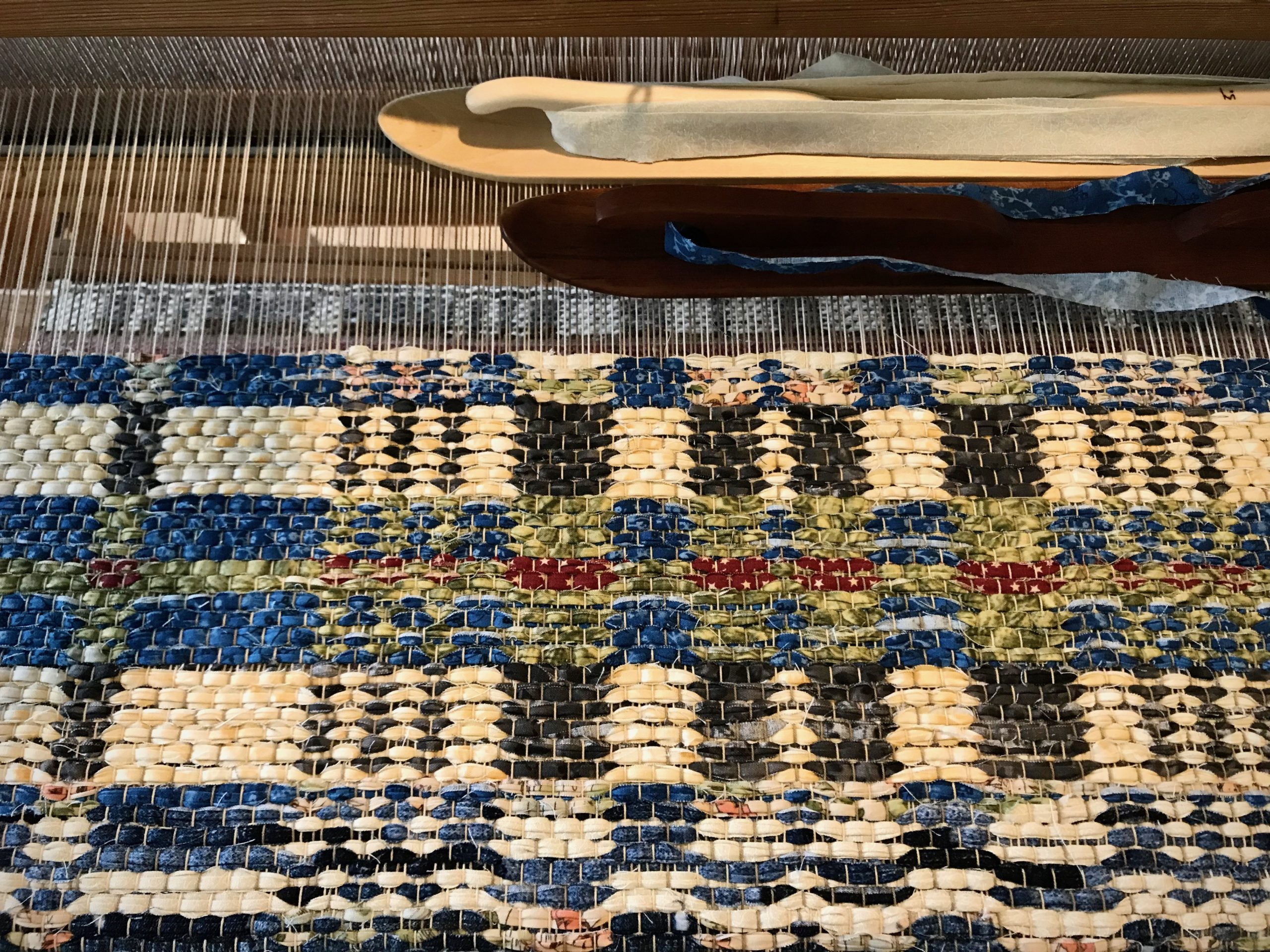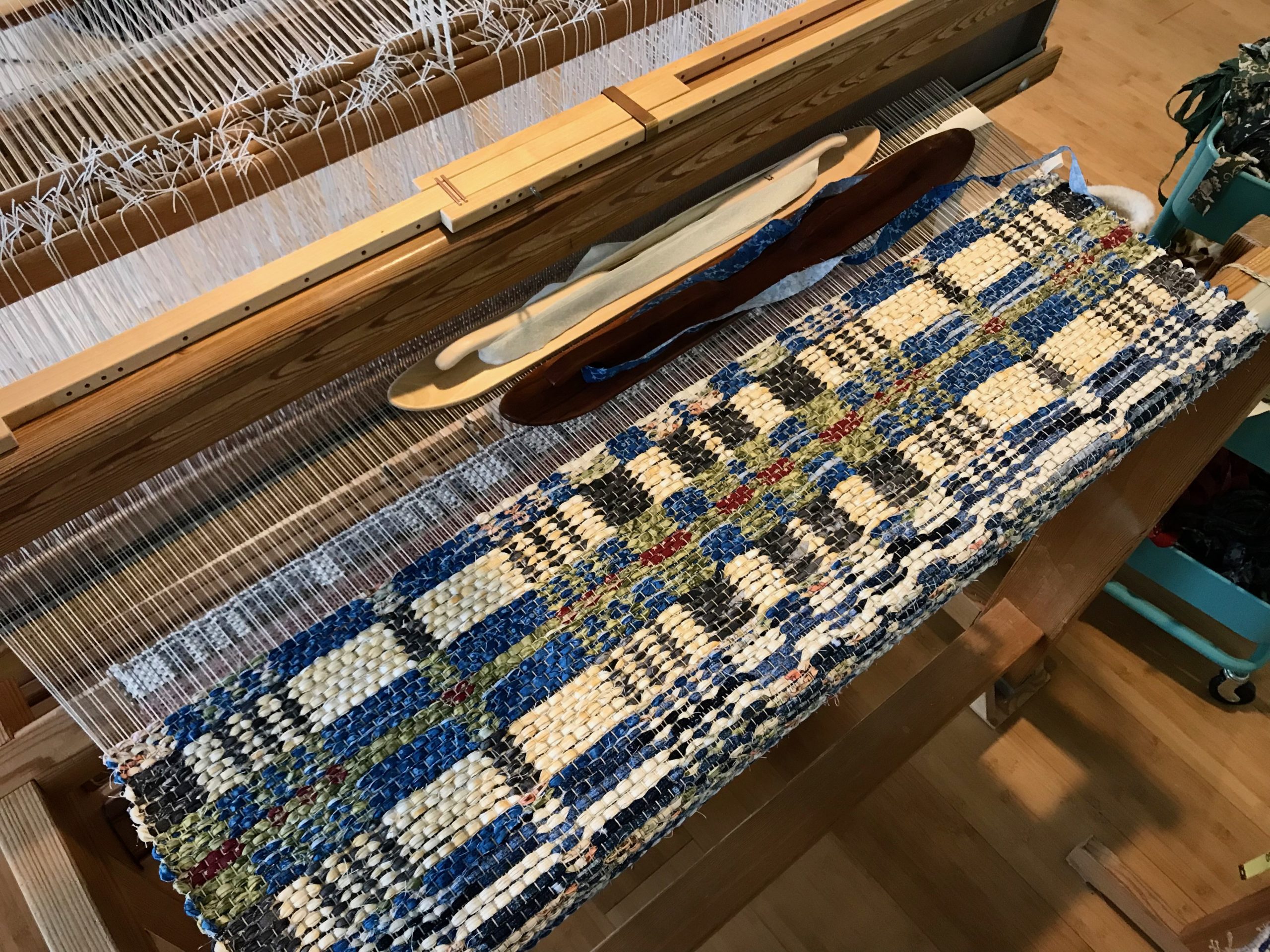 A small change repositions everything. Simply reversing the weft order puts a different face on the cloth. What direction am I taking my life? Reverse course to make way for a new life pattern. When we are left alone in the dark, God comes and offers a better way. Give up my way, reverse course, and go his way. Everything changes in such an encounter. Darkness to light.
May you see when to reverse course.
Happy Weaving
Karen