I am in Germany this week, but before I left home I started the blue wool blanket. Twelve shafts and twelve treadles is challenge enough. Double weave with a sett of 5 EPC (12 EPI) per layer in 6/2 Tuna wool adds to the challenge. This wool stubbornly clings to itself in this sett. I don't care to fight defiant wool to get a clean shed on every treadle! I could re-sley to a coarser sett. But I want to keep the sett as is, as written for this project in The Big Book of Weaving, by Laila Lundell. Cowboy Magic to the rescue! I discovered this horse mane detangler when I wove a mohair throw a few years ago. It rinses out nicely in the wet finishing. It worked magic for me at that time. Now, with a small amount of slick detangler on my fingers I can tame these blue wool fibers. Voila! No more fighting to get a clean shed.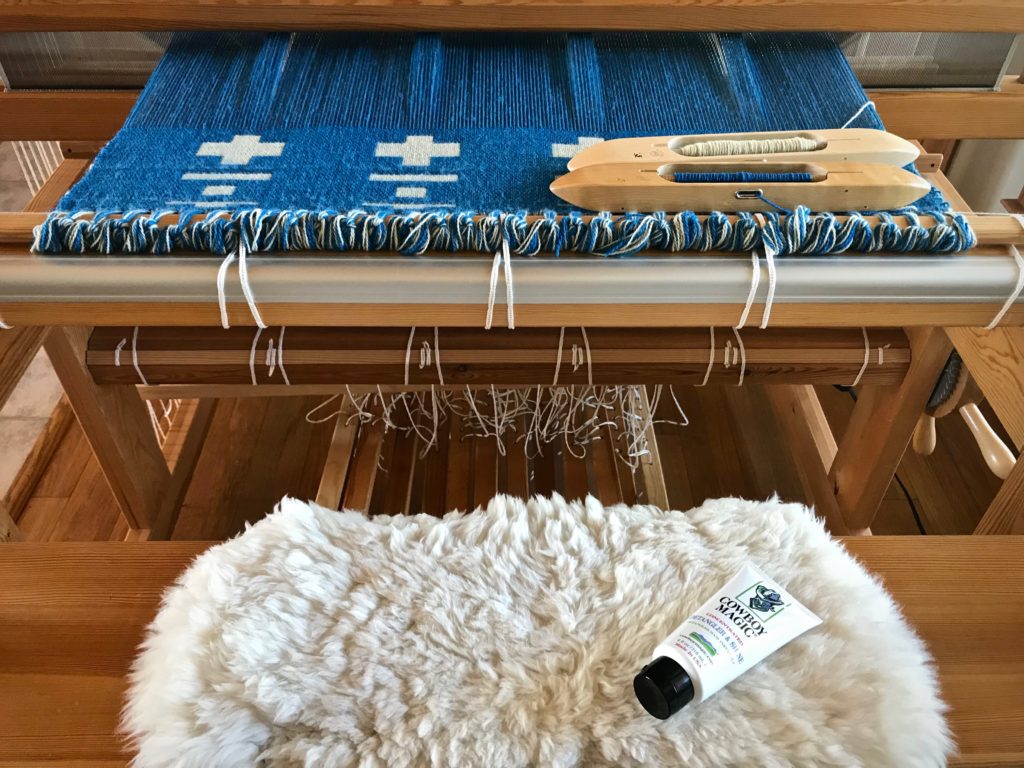 Now I have something to look forward to when I get home.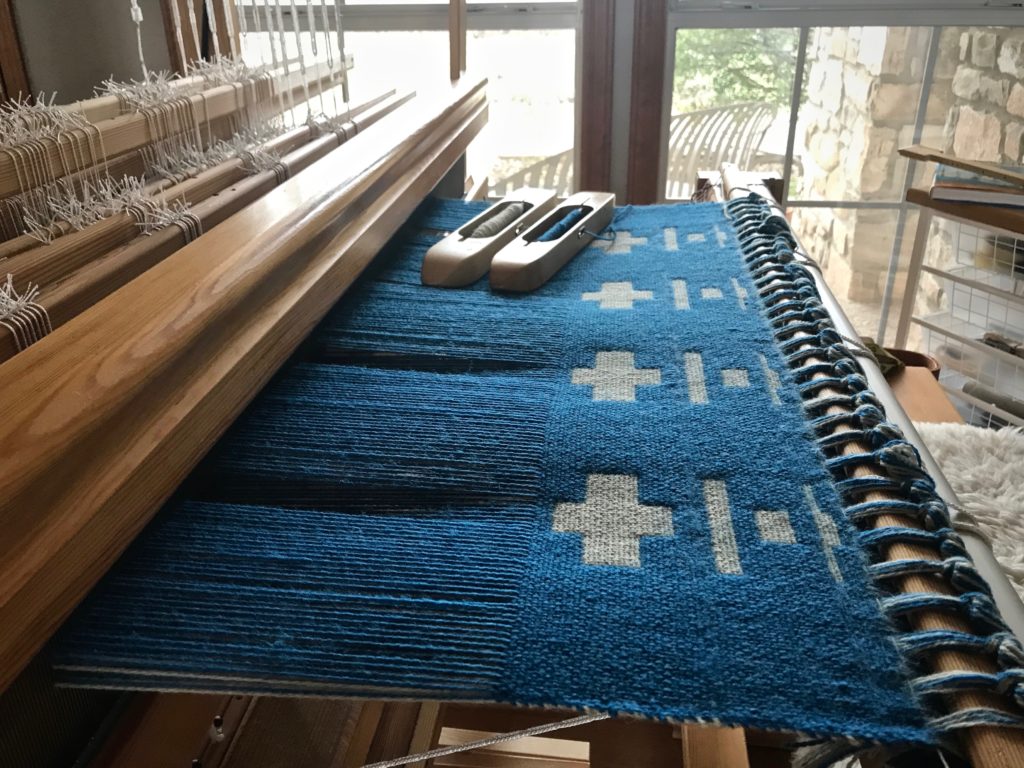 May you eliminate unnecessary fighting.
Weave Happy,
Karen