Transition. Changes. Adventure into the unknown. That describes 2018 for Steve and me. When I review my weaving history for the year, everything on the loom is attached to a memory. Like an old song that awakens our thoughts to past experiences, the Lizard tapestry certainly sparks in me revived memories of our transition season and the moving of looms. See Quiet Friday: Tapestry in Transition.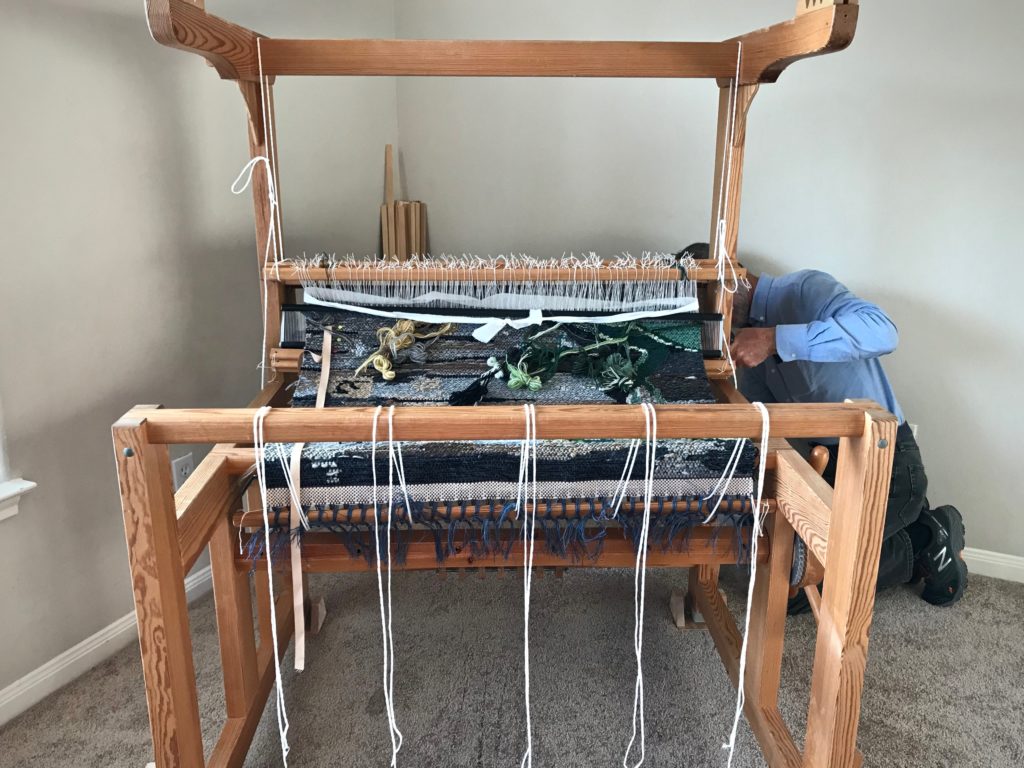 I began 2018 with a plan to weave coordinated fabrics for our Texas hill country home—towels, upholstery for bar stools, and placemats, explained in this post: Harmonized Weaving for the New Year. Accomplished! I also committed to weaving a gift for each of my three daughters (daughter and two son's wives), as described in this post: Weaving a Gift. Accomplished two out of three! The final gift is nearing halfway on the loom right now.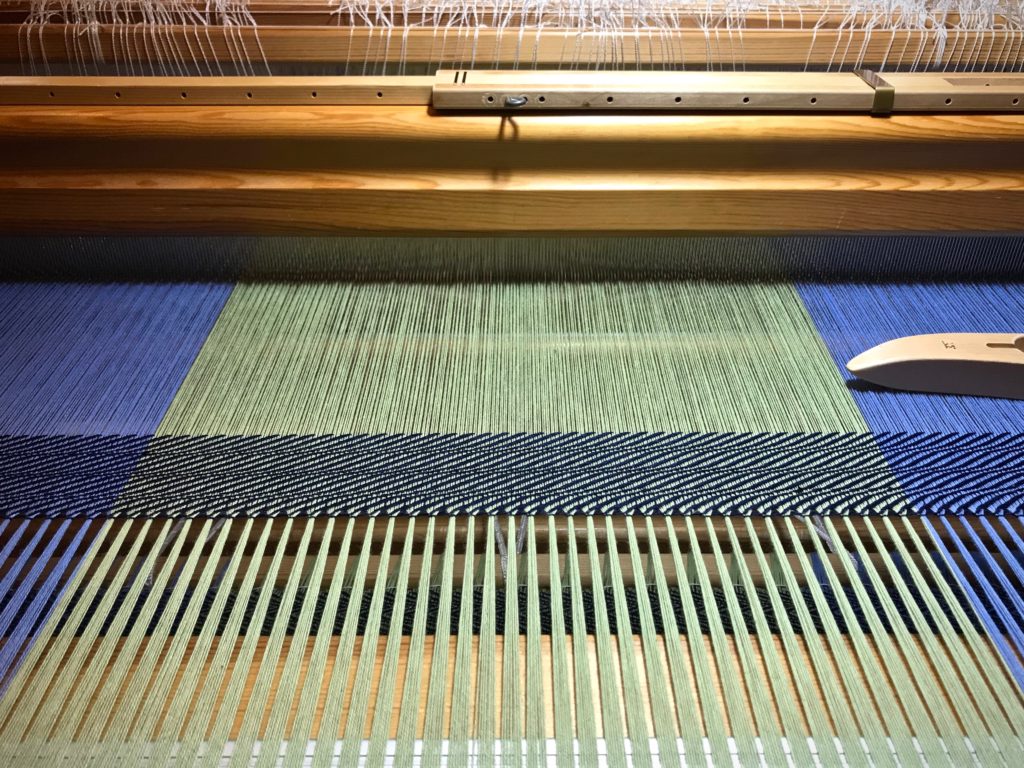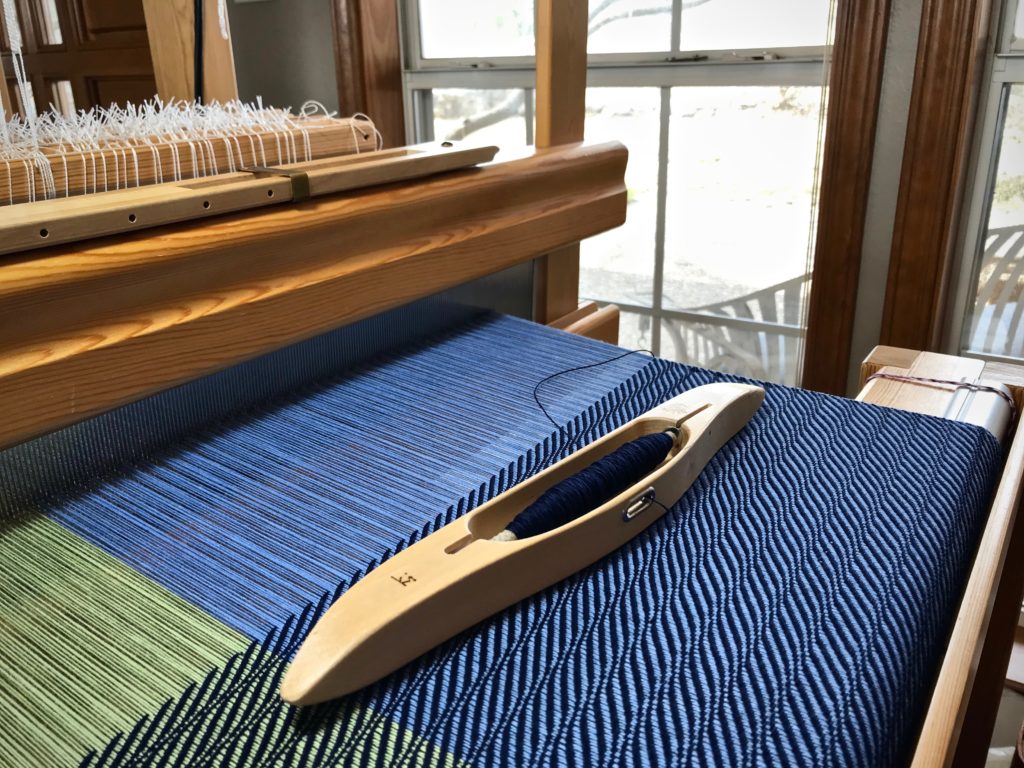 2019 is a continuation of transition, changes, and adventure, as we tiptoe into this retirement chapter. A drawloom is in the forecast, as well as some travel tapestry weaving, and more rag rugs, towels, scarves, and throws. And anything else we can think up. It's going to be a good year! Thank you for coming along. I'm grateful to have you as a friend.
May you have much to look forward to.
Blessings to you,
Karen