There is no room for timidity at the loom. It takes courage to dismantle a loom that has a tapestry on it. Dismantling and reassembling a loom doesn't scare me. But taking a loom apart in the middle of a cherished project? That's another question altogether. The hardest part was the waiting in between. You can imagine my mix of emotions through the tapestry transition—up, down, and every which way! And then, the moment of truth…Finally…When the warp is evenly tensioned, and the butterfly wefts make their first pass through. The lizard has been awakened. Hallelujah!
This slideshow video takes you through the steps of taking the loom down…And putting it up again.
Weaving continues now as if there had been no interruption.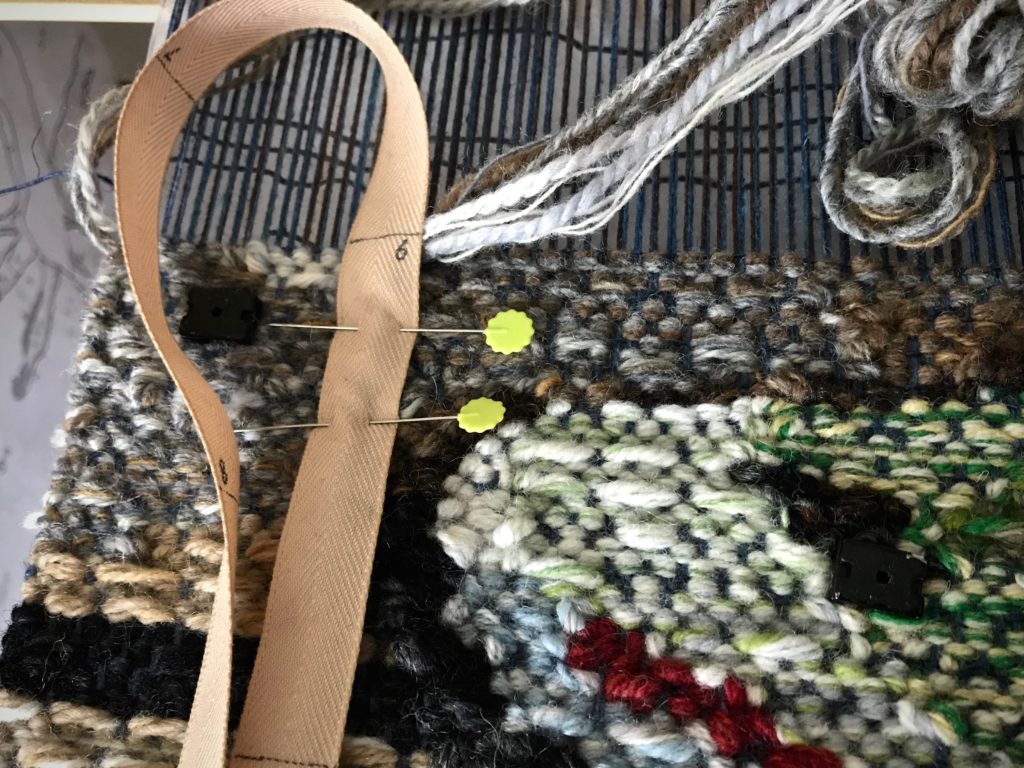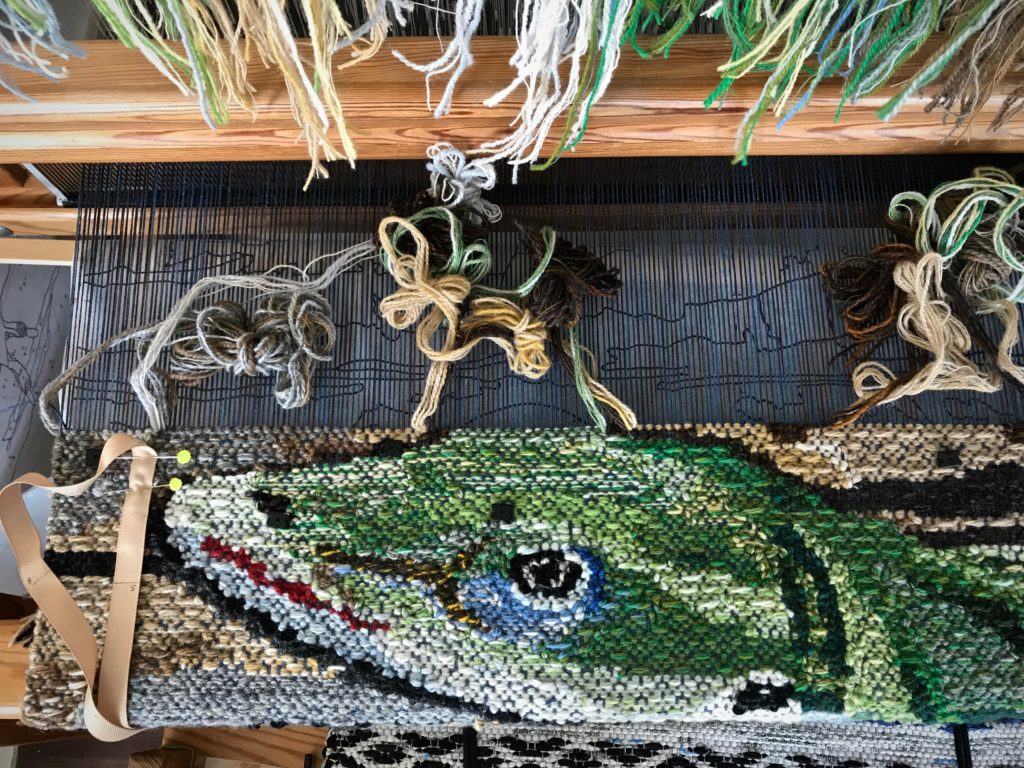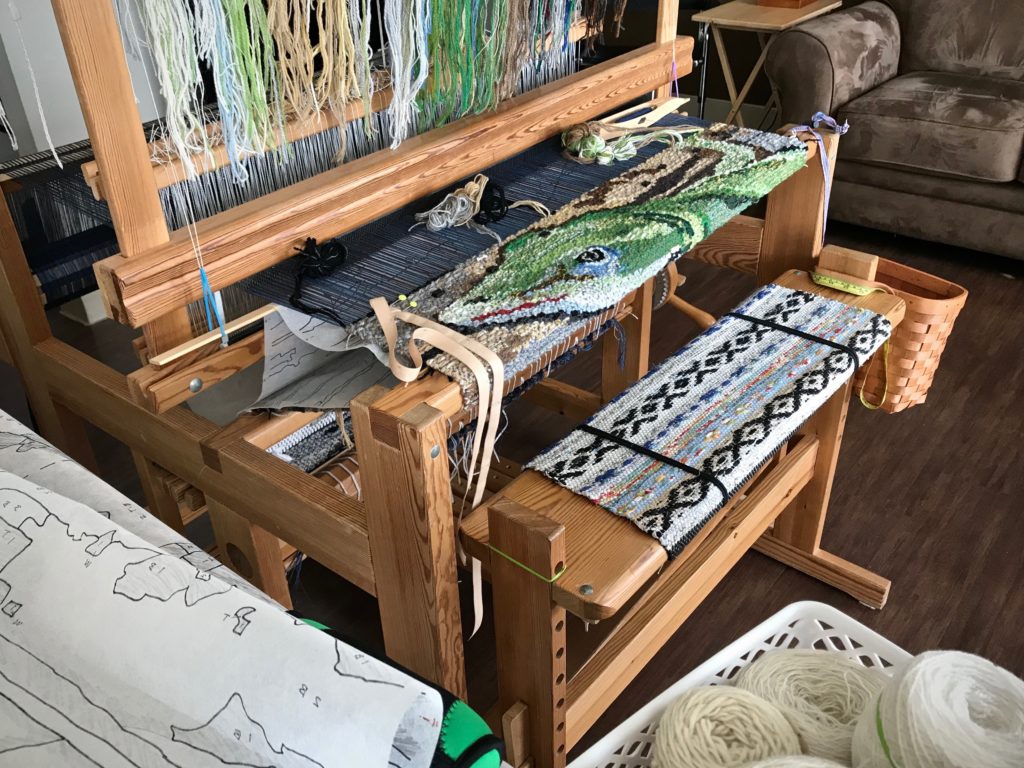 May you see the rewards of your courage.
Happy Weaving,
Karen