Is there a better picture of optimism than a warp chain? Especially warp chains that are sitting on the loom bench ready to become something! Anticipation electrifies the weaving space because fabric-making is about to happen!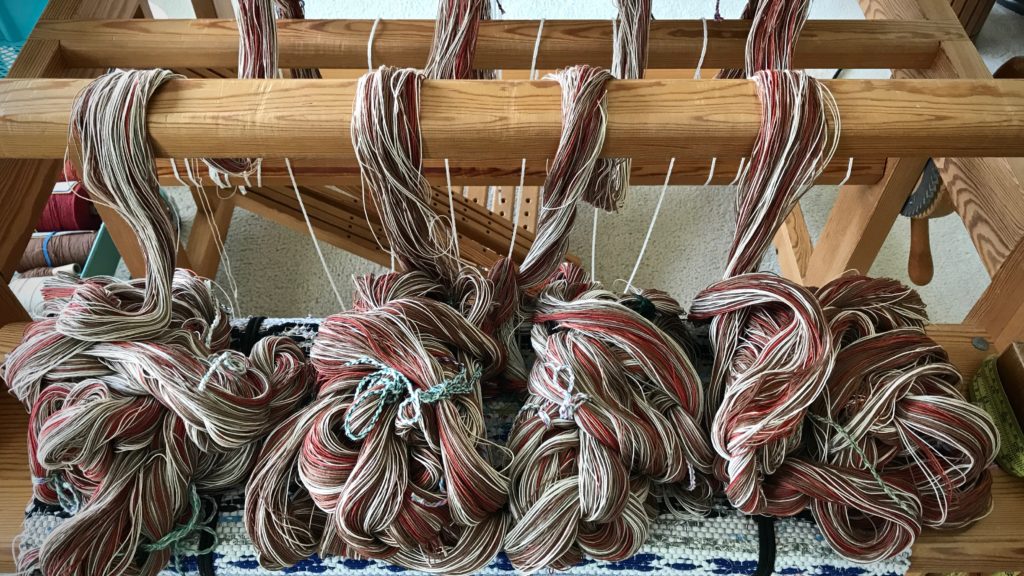 The Glimåkra Ideal is getting dressed for weaving rag rugs. Hooray! And the Glimåkra Standard is getting dressed for double weave baby blankets. I keep a regular cycle of weaving, cutting off, and starting over.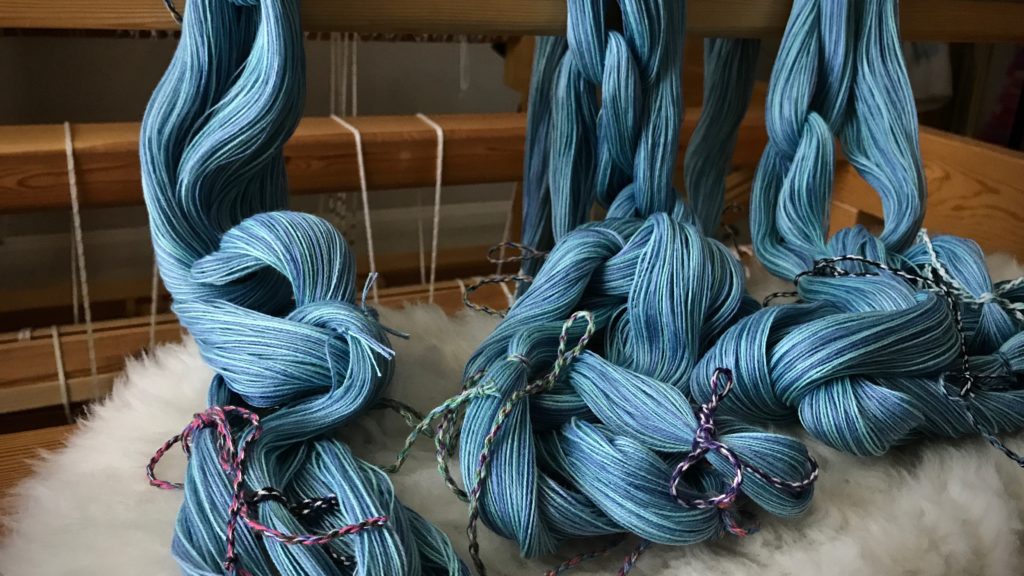 Dress the loom. Weave a sample. Plan the next project and order supplies. Weave what's on the loom to the finish line. Cut off. Do the finishing work. Wind the warp for the next project, and put the warp chain(s) on the loom bench. Repeat. Repeat. Repeat.
Every beginning has an end. Every warp. Every life. And even every day comes to an end. What will I make of that warp? This life? This day? Our life is a mere shadow, fading quickly. To honor our Grand Weaver, we want to value every day we've been given. And when our hope and trust is in Him, we know the fabric he is weaving will last forever.
May you value this day you've been given.
Happy weaving,
Karen