In my bin of handwoven fabric, most of the pieces are leftovers, like a short section from the end of a towel warp, or a colorful sampling of weft from the beginning of a warp. But a few of these woven treasures are good-sized pieces that can be used to make something. So, since I want to make a bag for my large Freja tapestry frame, I look through my selection of handwoven fabric pieces.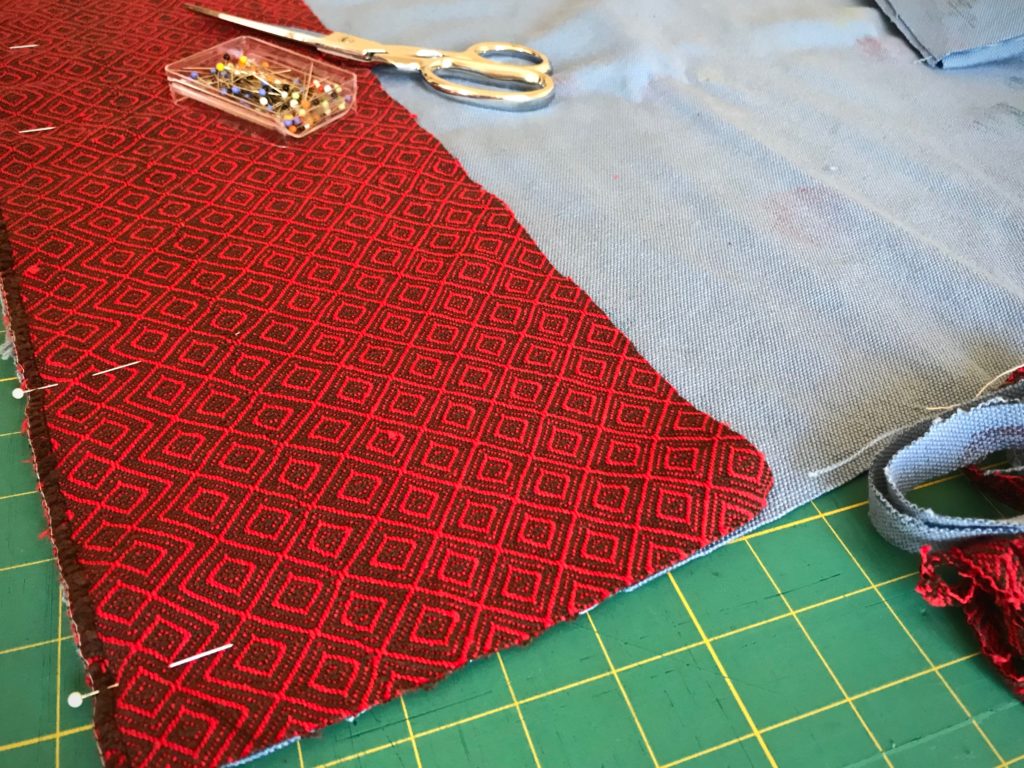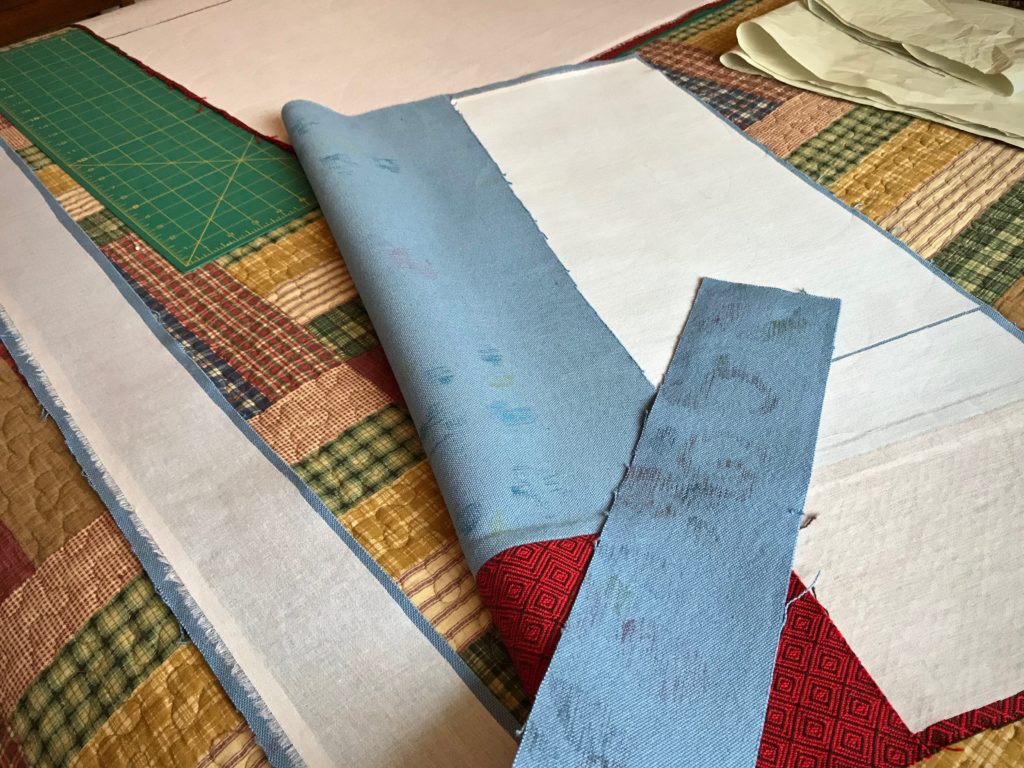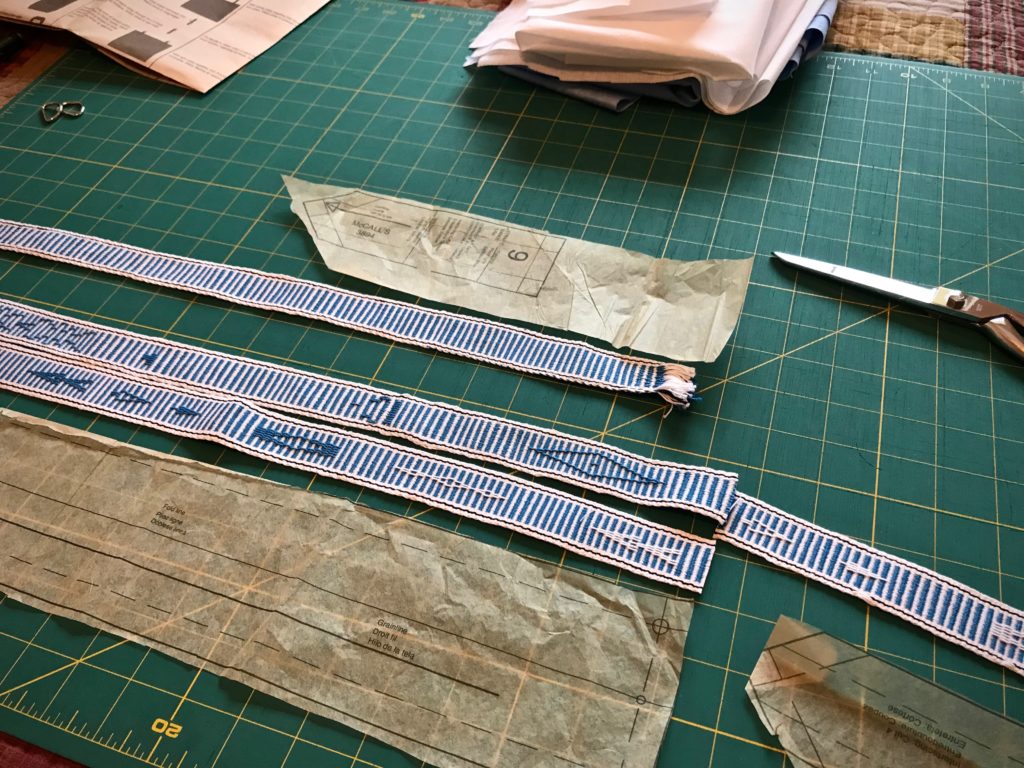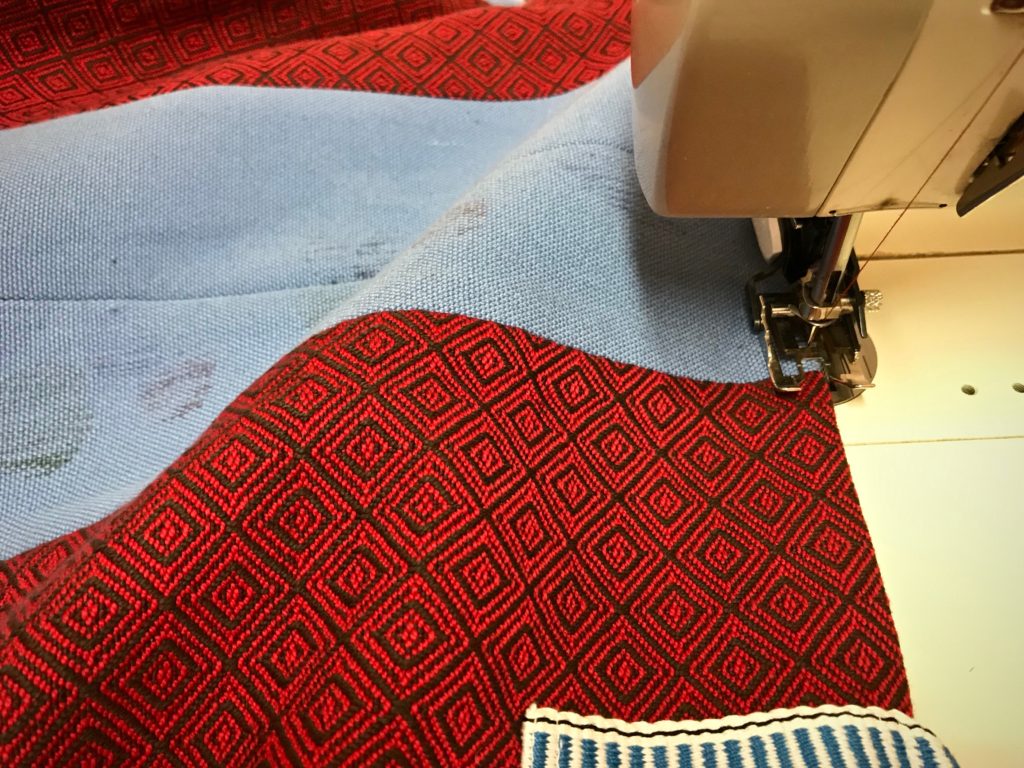 I find just what I need! Coming across these two significant lengths of fabric is like getting reacquainted with old friends. The meter of red and black cotton eight-shaft twill is something I wove in a Vavstuga class. And the blue cotton warp-printed yardage is fabric I wove to make a tiered skirt, a favorite garment that hangs in my closet. (See Quiet Friday: Handwoven Skirt.)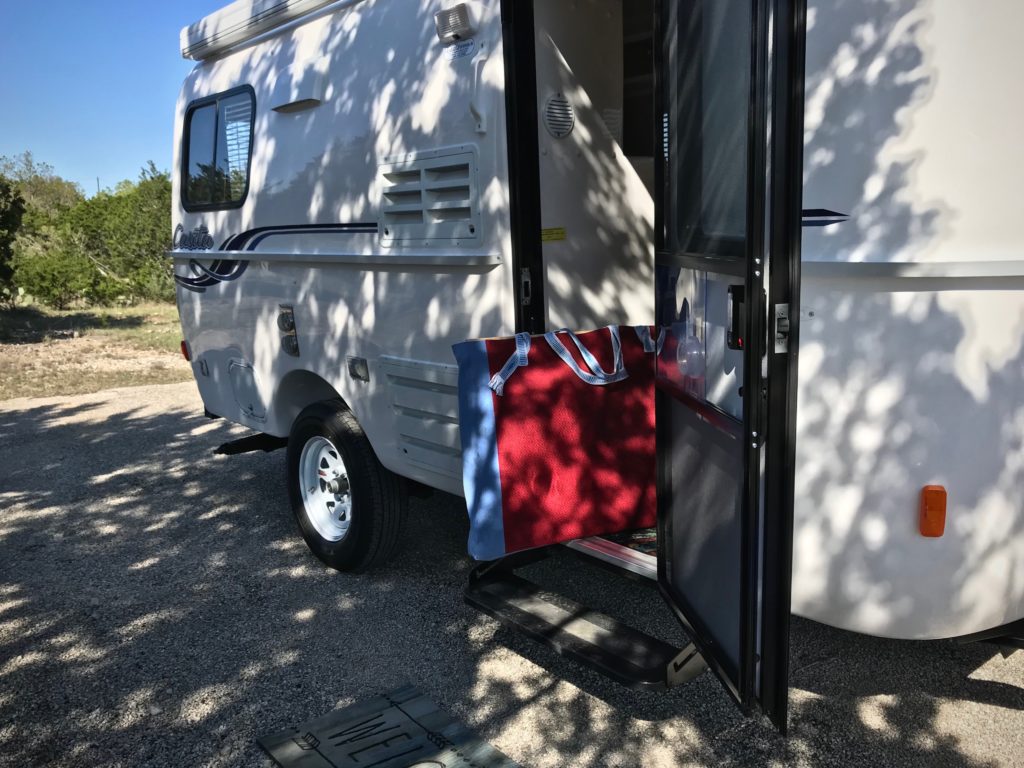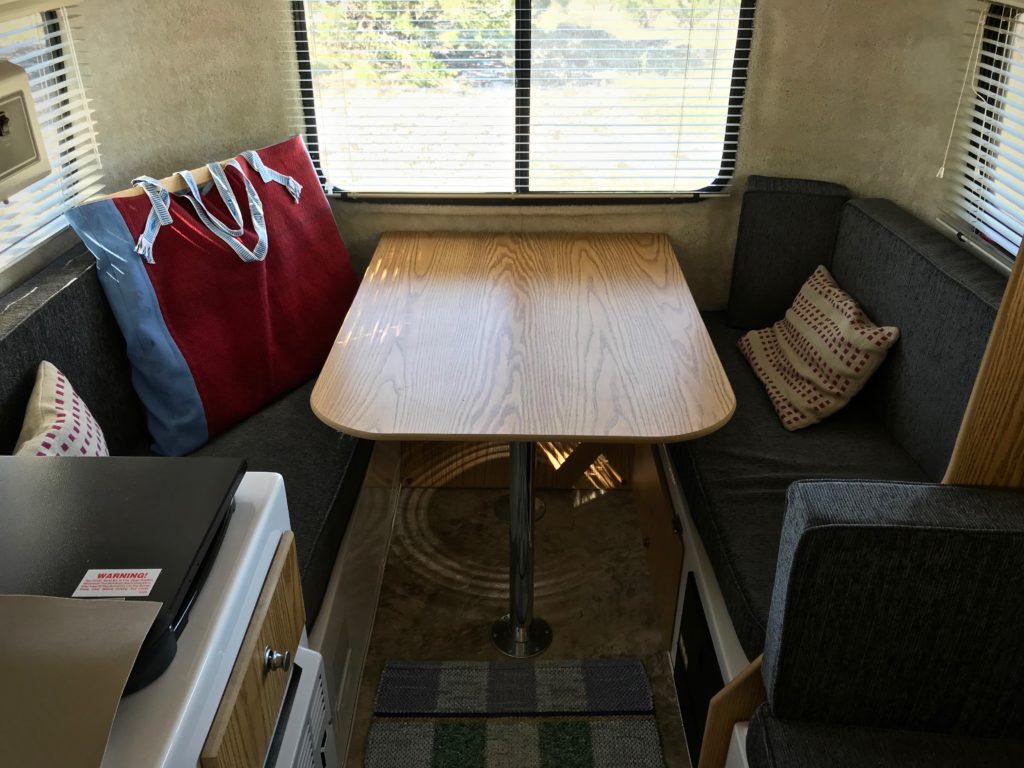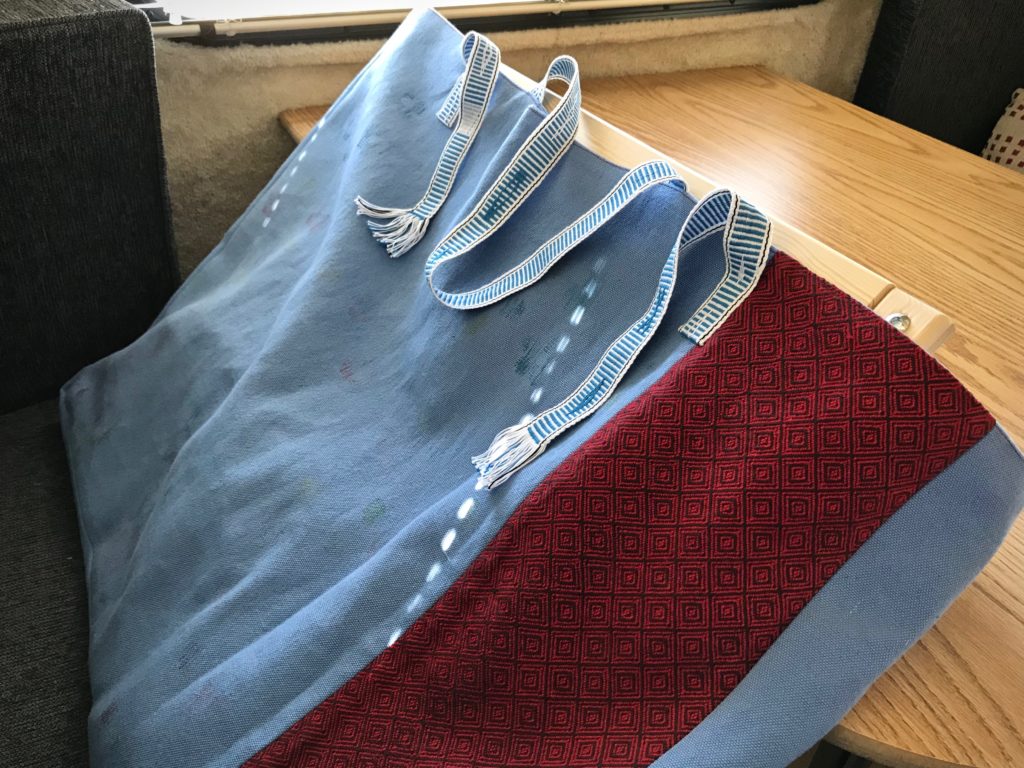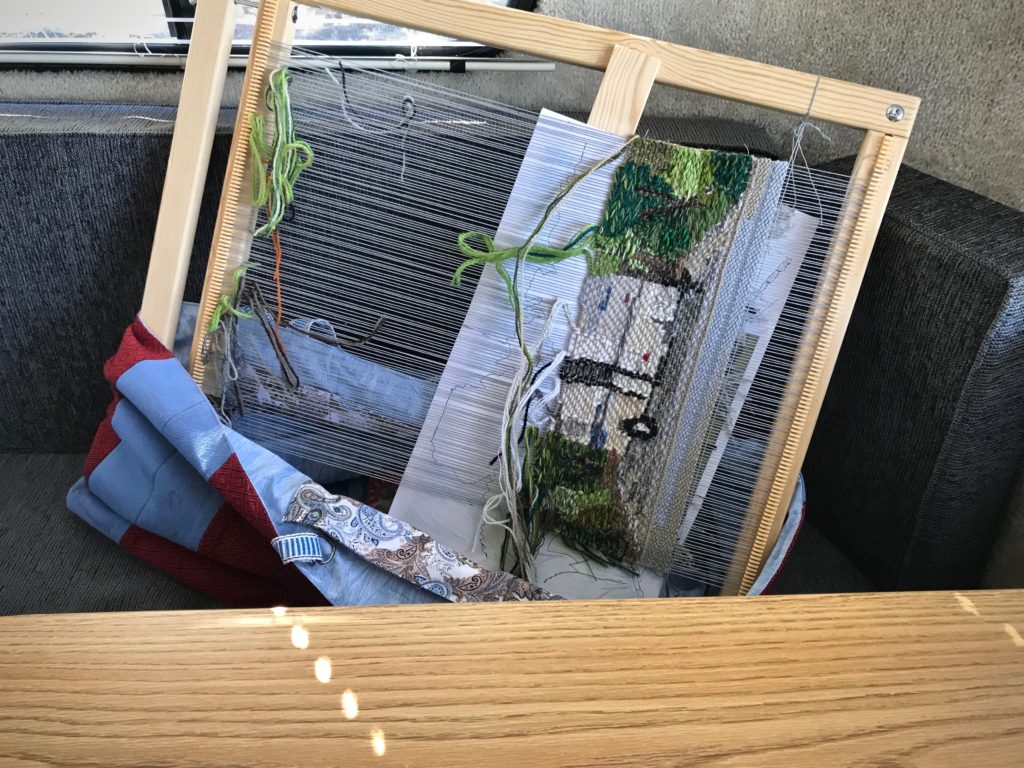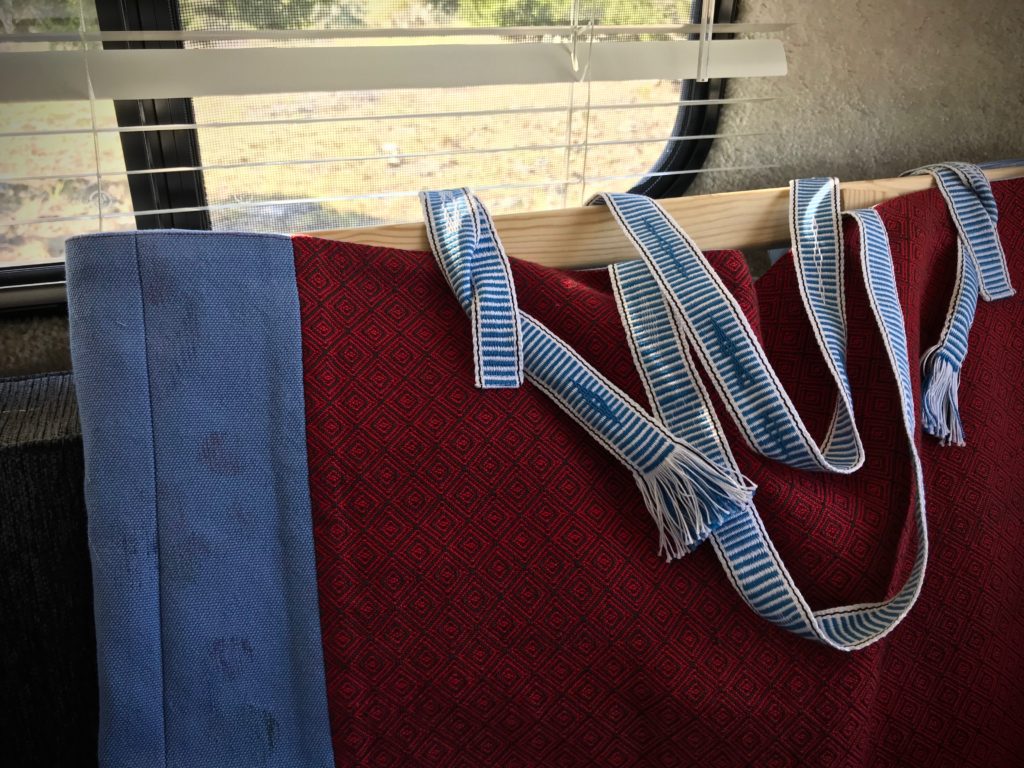 Treasures from the past come into today to bring value and meaning. Put treasures in your today that will add value to tomorrow. Everything can change in a day, so we can't put our confidence in tomorrow. But every new day is from the Lord, who holds the future in his hands. Today is a gift. Live it fully. Who knows? Your joy today may be tomorrow's treasure.
May you find treasures from the past.
Love,
Karen