I just crossed an item off my weaving bucket list! Make a 'cello skirt from handwoven fabric. A 'cello skirt must be long, and full, and pretty. And if I can wear boots with it, so much the better. A favorite tiered skirt that I made a couple years ago from commercial fabric became the pattern for designing the handwoven fabric for a new skirt. This project included weaving a printed design by stamping the warp on the loom before it was woven. (To see this project develop, check out Related Posts in the sidebar.)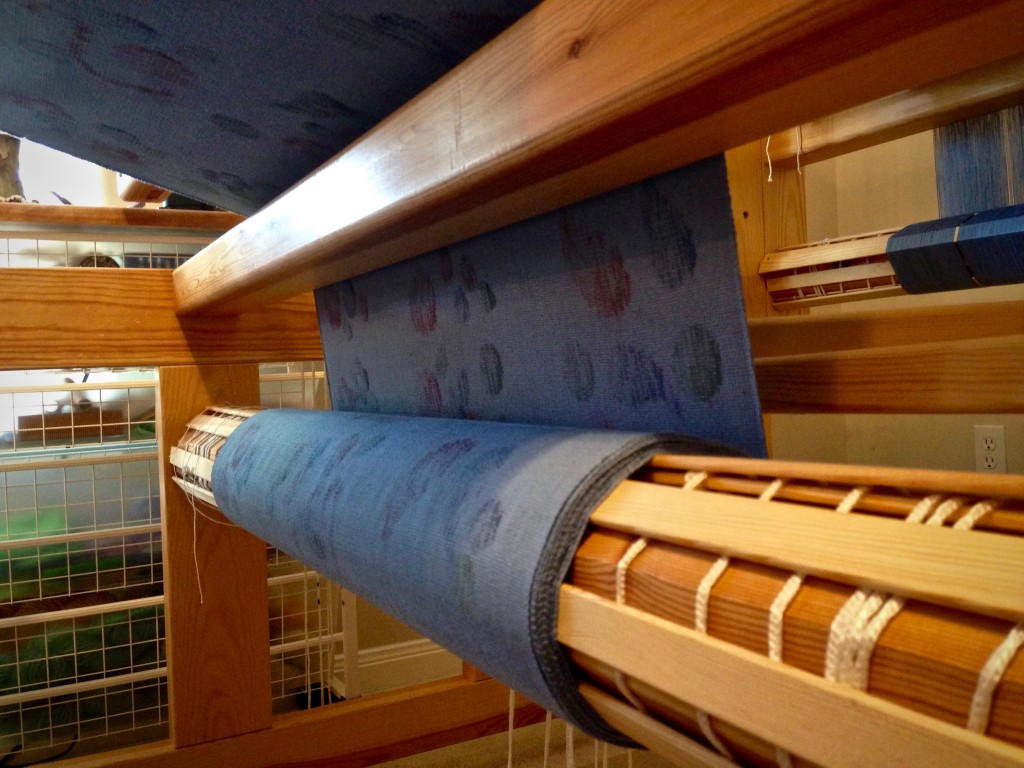 I needed five lengthwise tiers, so I planned it out so that each tier would have a different stamped pattern. This is light blue 8/2 cotton in plain weave, with a dense sett of 30 epi, making a medium-weight fabric. I softened the fabric as much as possible by washing and drying it on hot settings. By strategically placing selvedges at the top and at the bottom of the skirt, I was able to minimize thickness at the waist, and eliminate the need for a hem at the bottom. The finished tiered skirt is long, and full, and has a subtle pretty printed pattern that mildly resembles ikat. And this skirt is made for wearing with boots!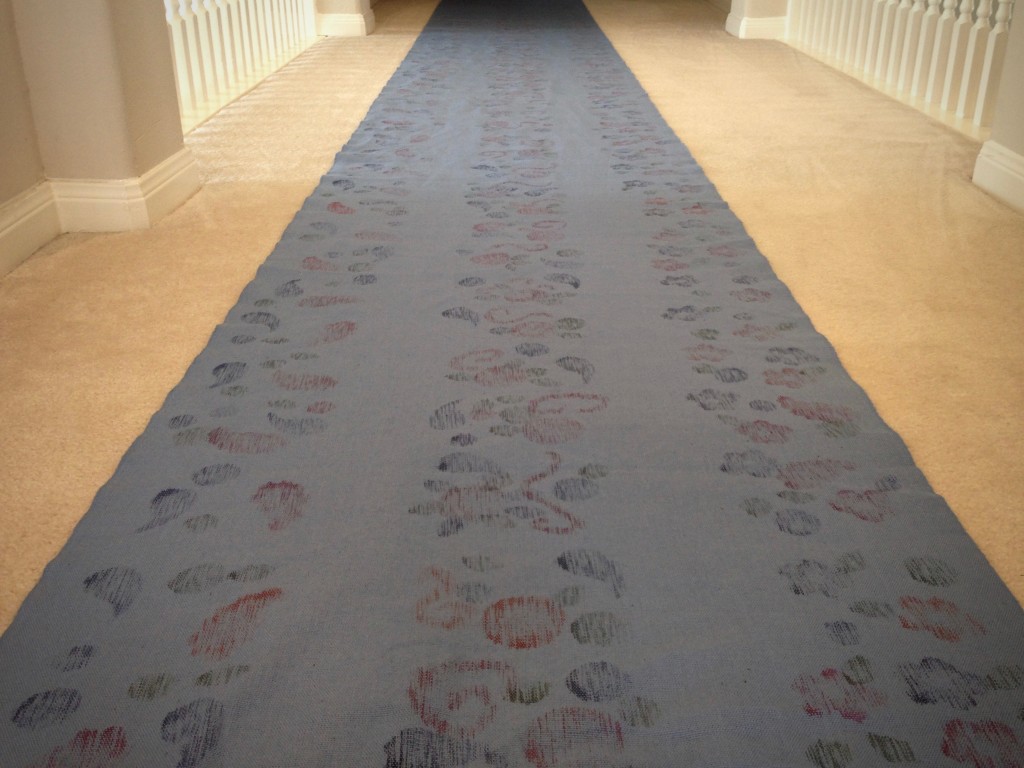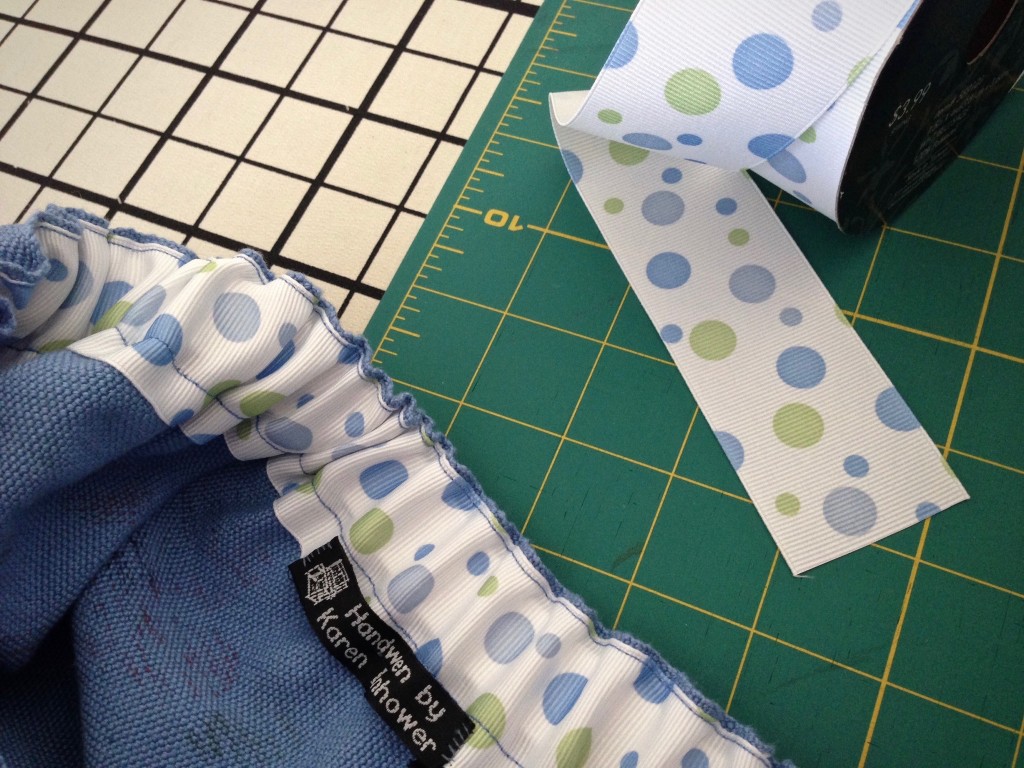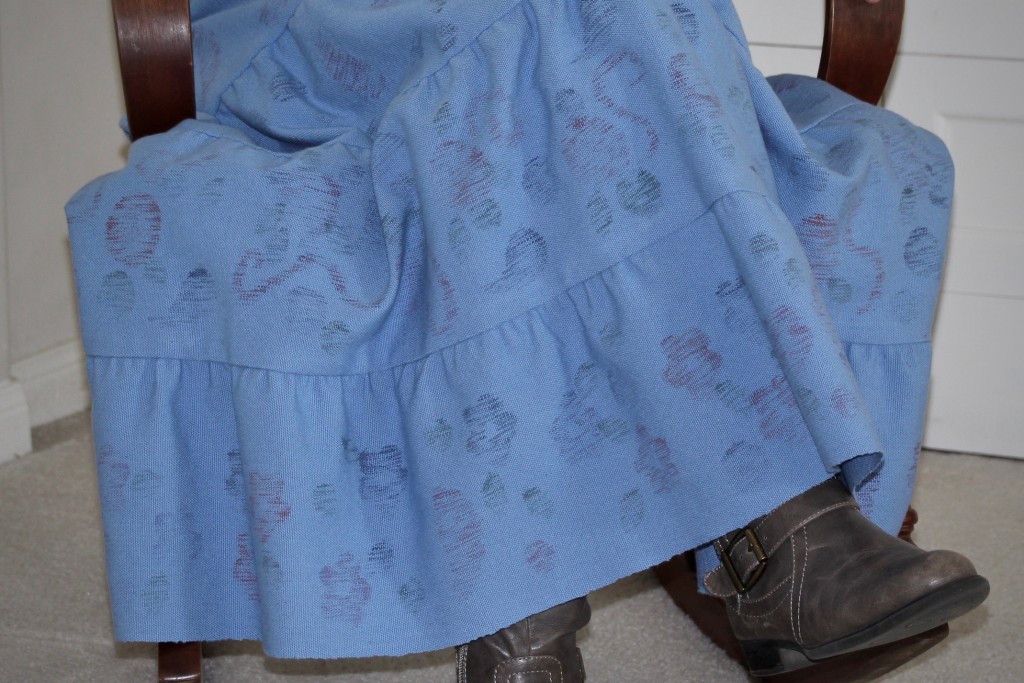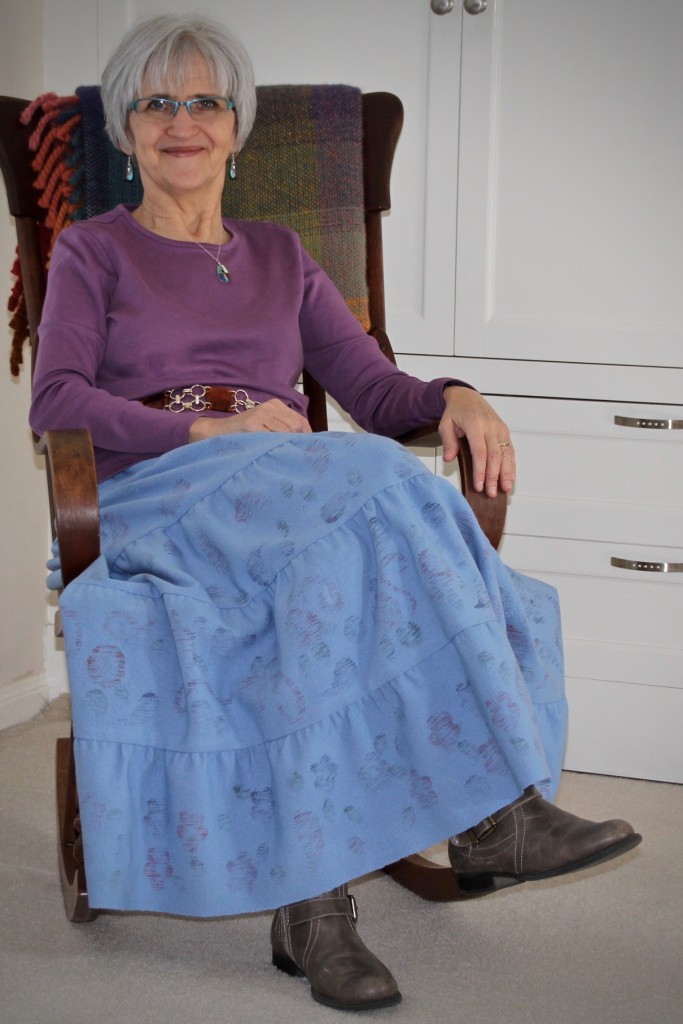 May your heart be enriched with thankfulness.
Happy Thanks Giving,
Karen