The start of a new warp takes my breath away. It's magic, isn't it? It's at this beginning point that I often feel the wonder of the whole weaving process. Expectation, anticipation, and wonder. A new warp is a fresh start.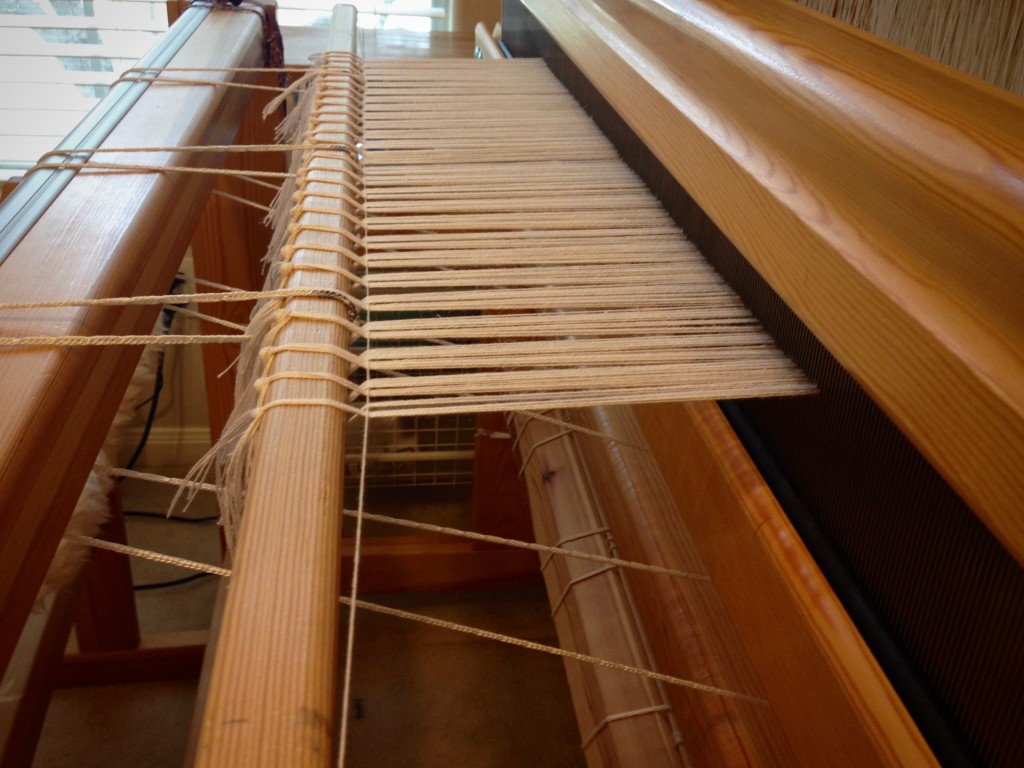 The loom is dressed through a series of steps. In the Swedish method of back-to-front warping that I have been taught, the steps are logical and systematic. They make sense. If I simply follow the steps, I can expect to have an evenly-tensioned, ready-to-weave warp. If the warp is good, it means I'm off to a good start.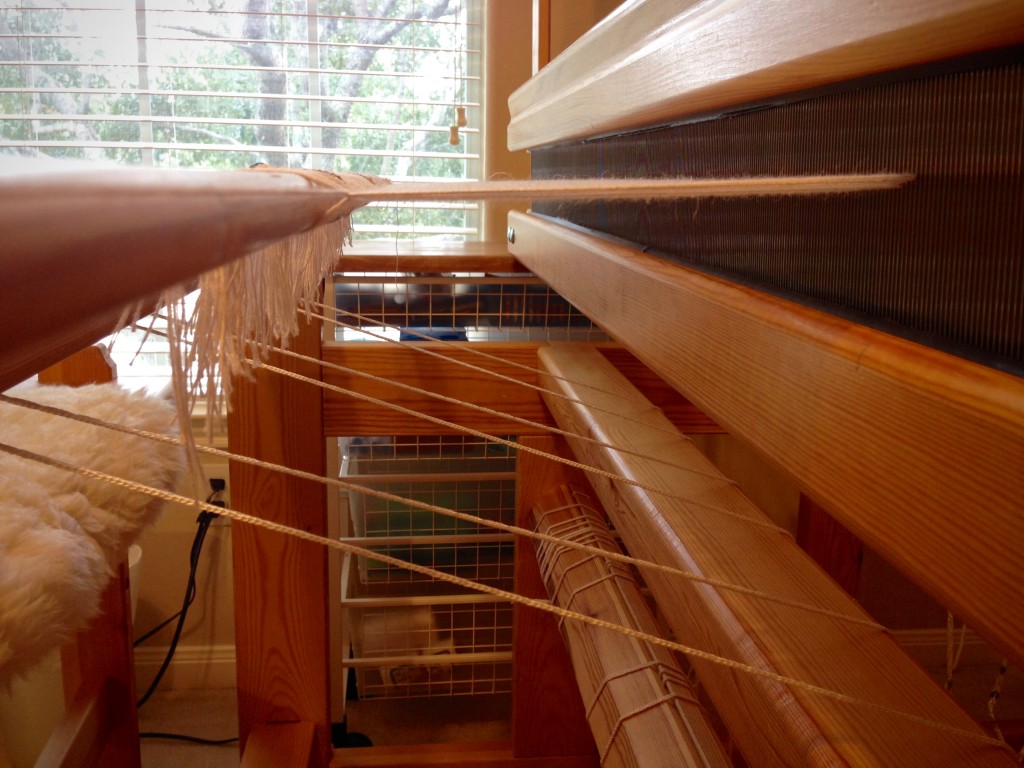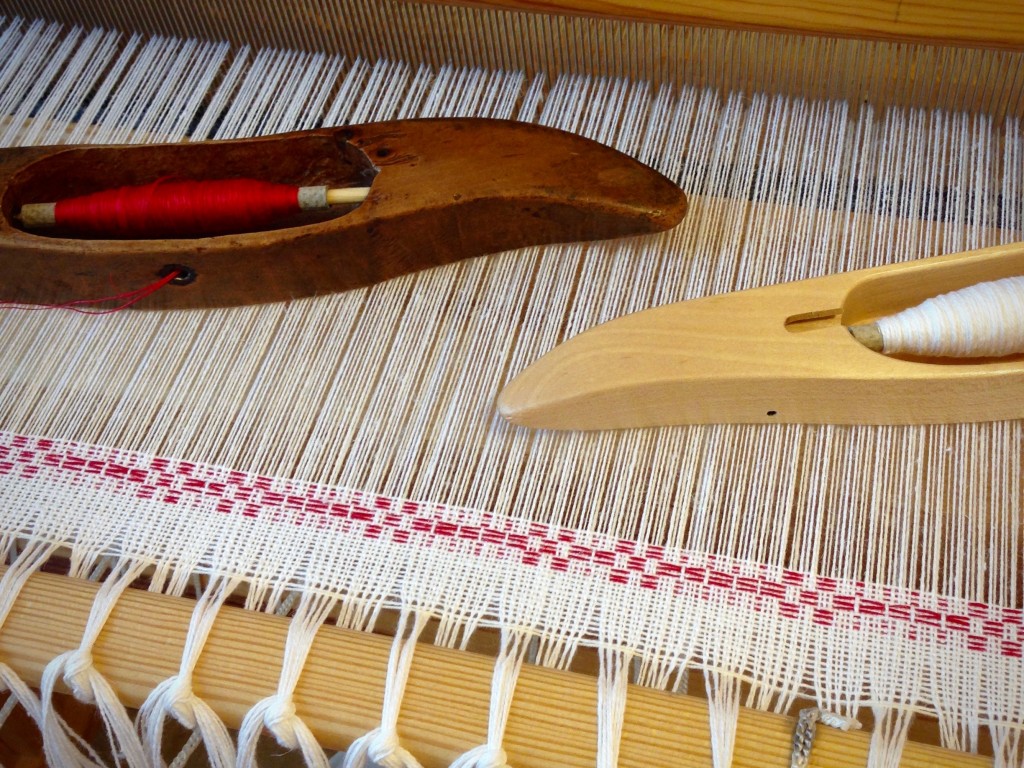 Christmas is about God offering us a new start through Jesus. It isn't about trying to be good enough. Being good is never good enough. Trust in God's goodness instead. Jesus is God coming to us in all his goodness. I can never repay the Lord for all the good he has done for me. What I can do is receive what he has given–a fresh start. Then, as the beginning weft appears across the warp, I see my hopes coming to life.
May you enjoy the wonder of it all.
Happy beginning,
Karen