It's beginning to look a lot like Christmas! I am excited to have halvdräll up next on the big loom. Warp chains are white cottolin. The weft is white cottolin for the tabby, and red linen for the pattern. Red and white for Christmas. However, if it is not finished by December 25th, there's always Valentines Day, right? I would love to have this table square ready for Christmas, but I am not willing to make shortcuts on quality to make that happen. It will be finished when it is finished.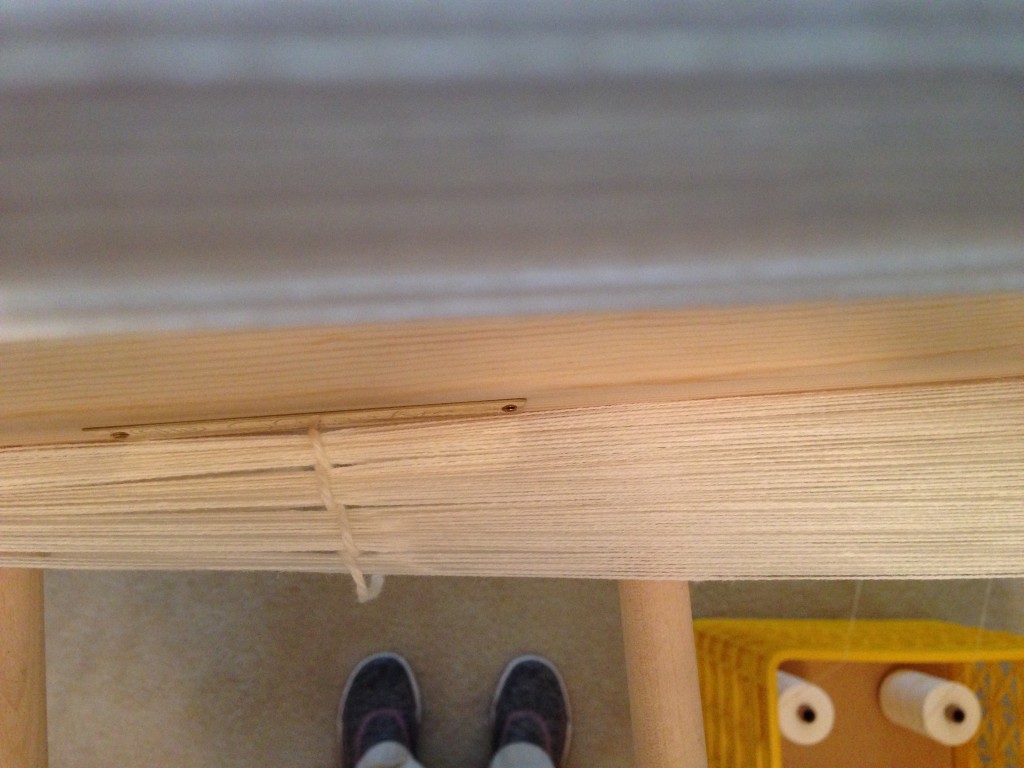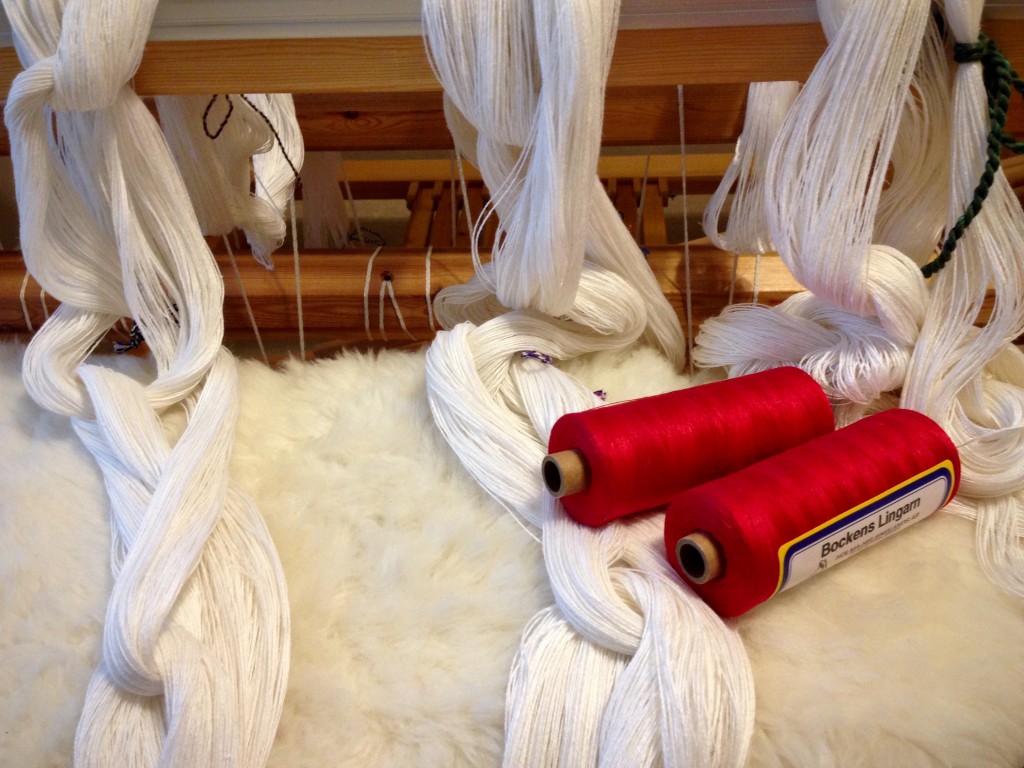 Do you ever find yourself being controlled by circumstances instead of convictions? Convictions are firm beliefs that guide our actions. Convictions are like signposts on an unfamiliar path. It's like having time-tested weaving techniques that help you navigate any new weaving adventure. In time for Christmas, or not.
May you stay on course. 
With Christmas in mind,
Karen