Linen warp and linen weft is a recipe for elegance. The warp chain is a pleasant sight. It's a signal that something is going to happen, that action is in the air, that a loom is about to be dressed!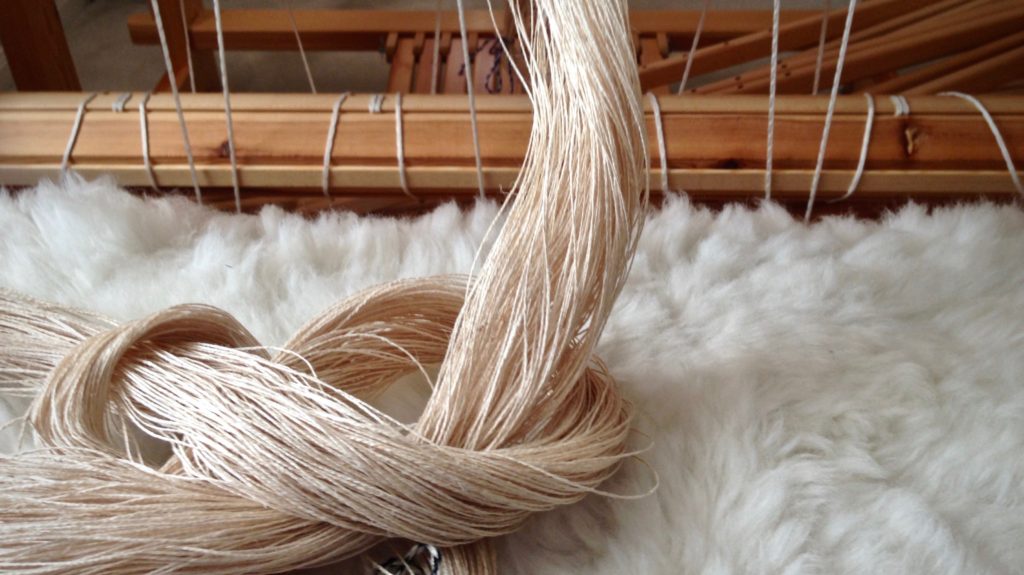 When I see a linen warp chain, I anticipate an exciting project. It's a picture of work to be done–beaming, threading, sleying, tying on, and tying up. And it's a picture of fabric to be woven. Linen brings its own challenges, I know. Careful technique and mindful practices are a must. But I'm eager get started!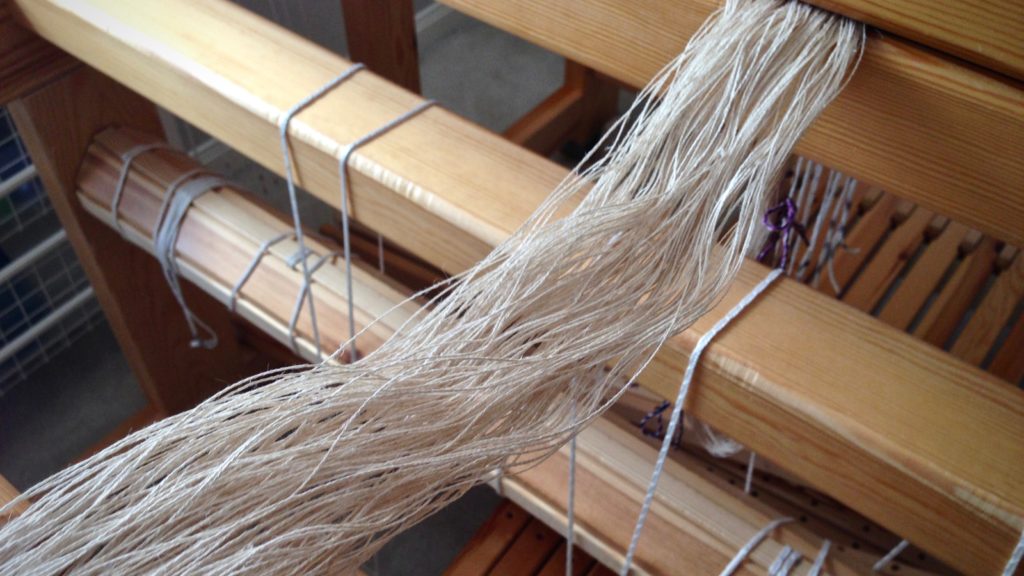 Advent. The word means "coming." It's the season we are in right now, leading up to Christmas. It signifies the world waiting for the coming of Christ. As a warp chain is a picture of anticipation and hope, so is Advent. And the coming of Jesus answers that hope. The story of Christmas is the story of God with us. Jesus, God with us still. A line from "O Little Town of Bethlehem," an old carol written by Phillips Brooks, says it well, "O come to us, abide with us, our Lord Emmanuel!"
May your anticipation and hope be satisfied.
Blessed Christmas,
Karen