Everything starts on paper and in my mind. And then the action begins! Warps are ready now to dress two more looms. One in linen, and one in cotton. Linen for chair-seat upholstery, and cotton for kitchen towels.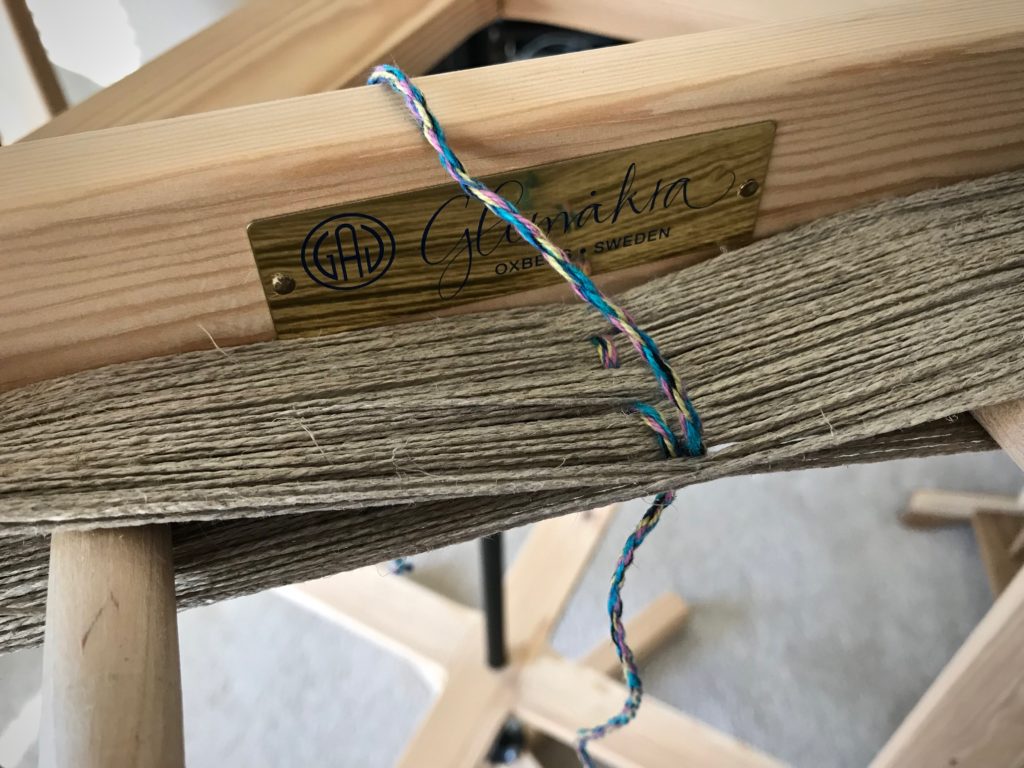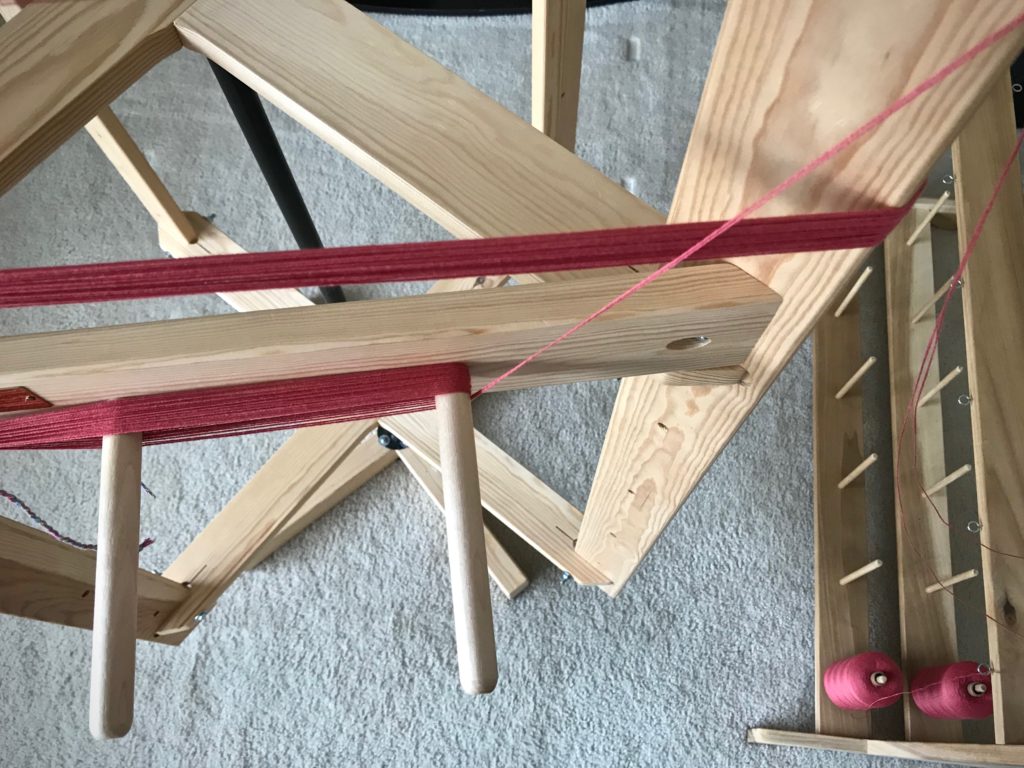 These are part of the coordinating textiles I've been designing for our Texas hill country home. (See Awaken the Empty Looms)  I am looking forward to the moment these fabrics become visible! The anticipation is electric! I will know the success of my plans when I can see and feel the fabric. Every step, including getting these threads ready for the loom, gives me a preview glimpse of the actual fabric to come.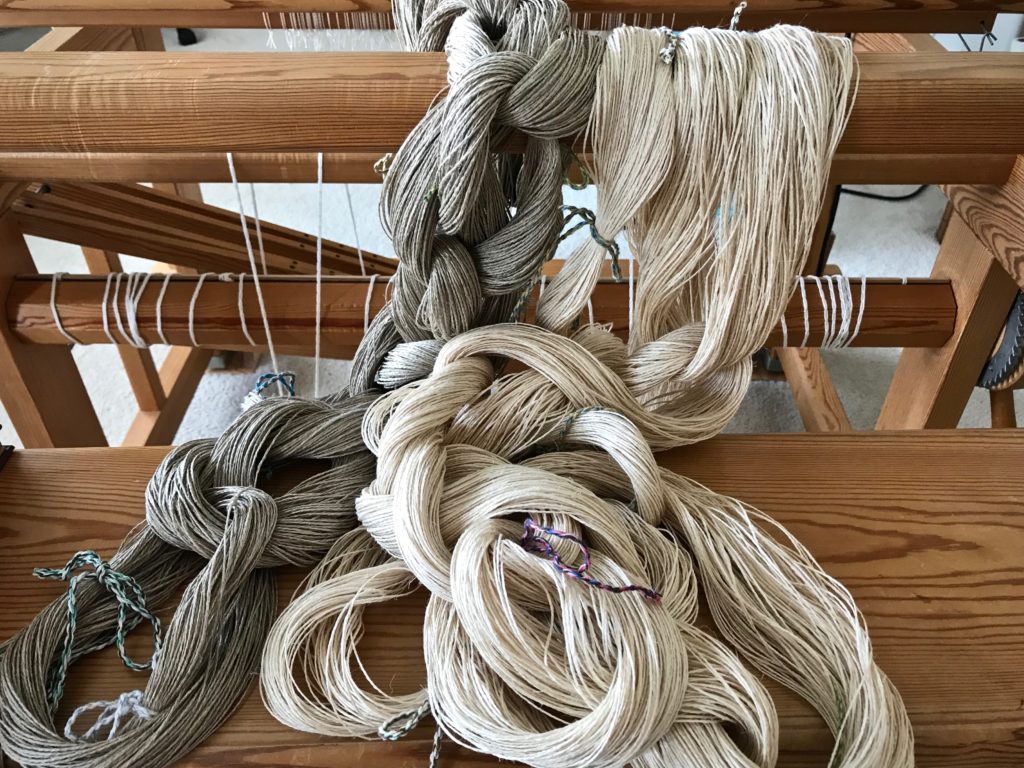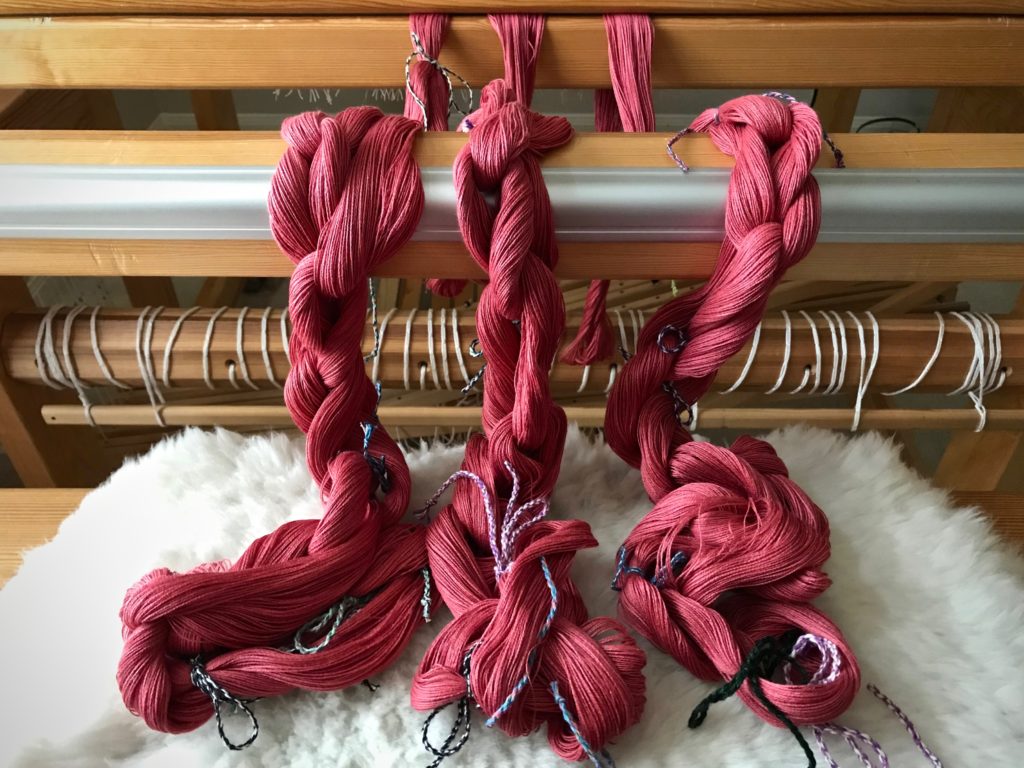 Visible. Actual love is visible. It's much more than kind thoughts and intentions. It is threads of kind thoughts that become touchable fabric in someone else's life. Jesus Christ is the love of God made visible, in that God sent His Son so that we could fully live. How appropriate for us to make such a fabric visible for each other.
May you get a glimpse of the fabric to come.
Love,
Karen