Fine threads. This warp may be the finest yet for me–24/2 cotton. 896 ends are lined up in a row. And, oh, they are soft. This is another fascinating experience for someone who enjoys seeing threads do remarkable things.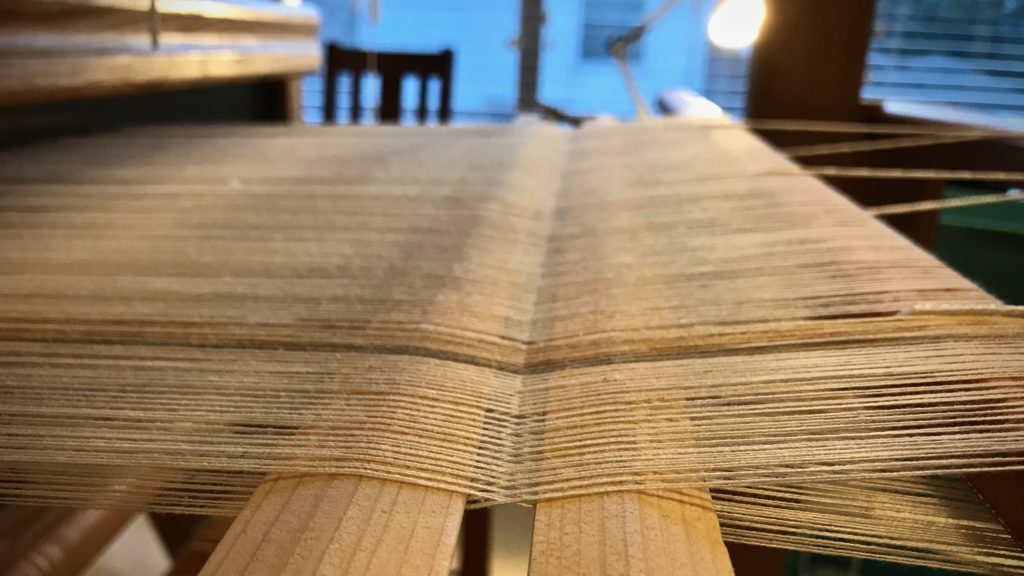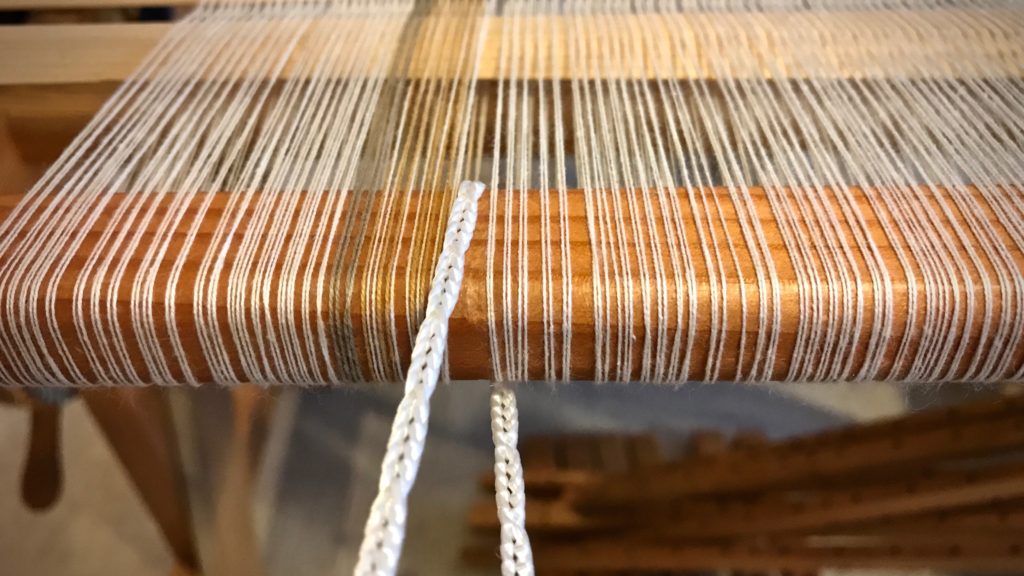 The weft for this will be fine, too–20/1 linen. Linen is strong thread in the right conditions. Can you imagine the fabric that will come from these fine cotton and linen threads?! Something lovely will be produced from many hours of winding the warp, dressing the loom, and weaving. When I throw the shuttle back and forth, heirloom-quality fabric will appear! Soft like cotton, and strong like linen.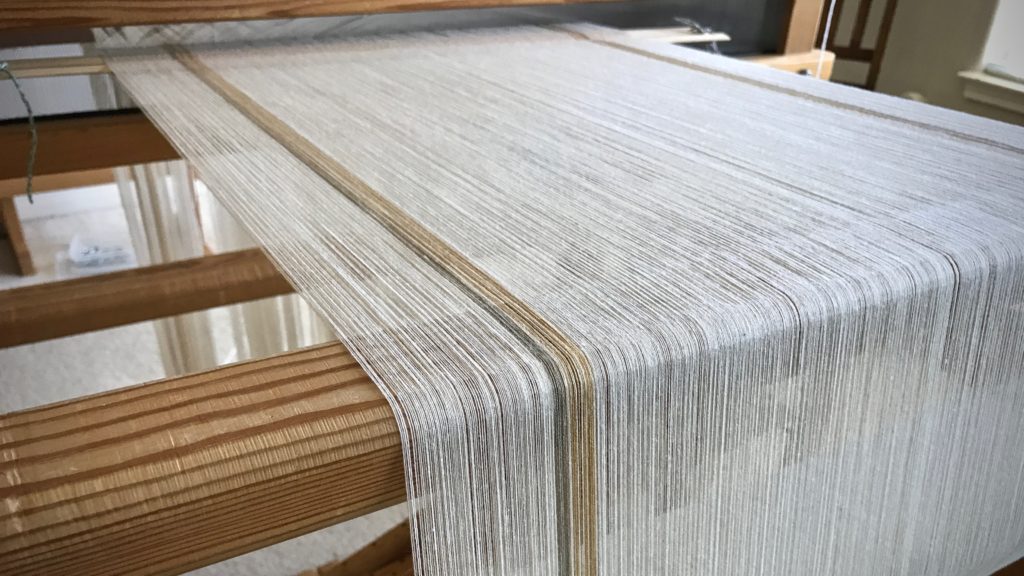 We often define love by what someone says, knows, or does. I love you. I know how you feel. I will help you. It is possible, though, to say, know, and do nice things, but not have love. At its core, love is unselfishness and humility. Pure love comes from a pure heart. A pure heart that is unselfish and humble extends love as fluently as a weaver's shuttle going back and forth. An honorable legacy is woven, soft and strong, through a heart of love.
May you weave a legacy of love.
Love,
Karen
~UPDATE~ Towel Kits ~
I have been delighted by the response for the towel kits, and have enjoyed putting the kits together! The River Stripe Towel Set, Pre-Wound Warp and Instructional Kit, for $150 per kit, is listed in the Warped for Good Etsy Shop until they are sold out. This is the final release of this kit. There are a few left.
(I may be persuaded to do another limited run of a kit in the future.)
Thank you!
Your weaving friend