Warp wound onto the back beam, as seen through the beater, only adds to the expectant delight. The new warp is tied on and the treadles are tied up. The next step is to wind a quill with linen thread to put in the ready boat shuttle! This is joyous anticipation for a handweaver.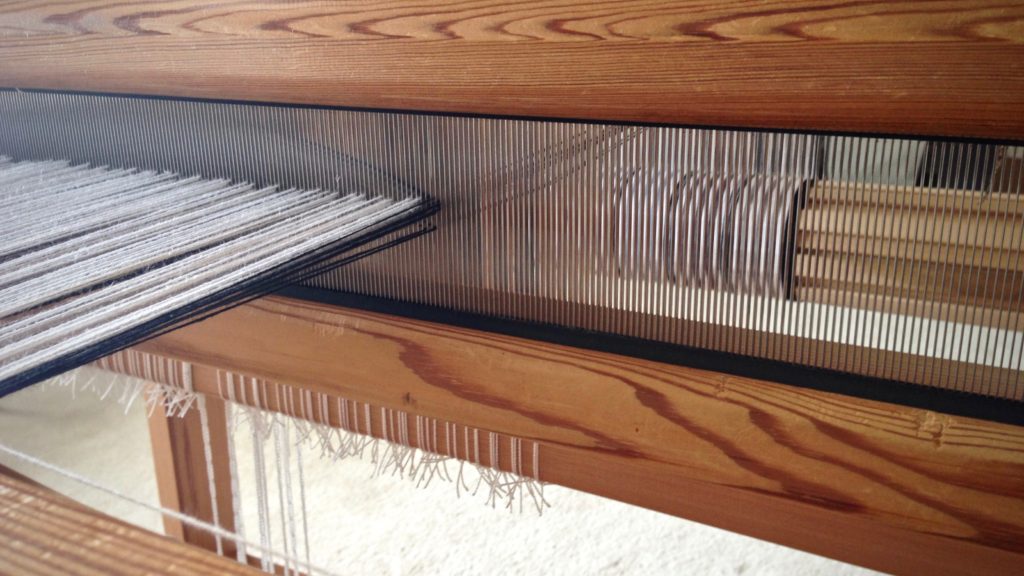 Immanuel, God with us, Jesus Christ. He came to live among us. The one who came to save us lives among us. He delights in us, loves us, and rejoices over us. Imagine that! The Lord rejoices over you. The Grand Weaver delights in his creations. Why are we surprised?
May you be delighted and be a delight.
Merry Christmas to you,
Karen