It is sampling time! Before I weave the first table square with all red pattern weft, I am testing other options. I have several colors of 16/1 linen left from the linen lace weave scarves (Linen Air Scarves). Just what I need!
This uses a doubled weft. Besides doubled red, there is red with magenta, doubled royal blue, royal blue with periwinkle blue, lime green with periwinkle blue, lime green with unbleached, and unbleached with half bleached. But another reason for this sample is to practice the halvdräll before weaving the "real thing." This isn't plain weave, after all. Weaving with two shuttles and being attentive to a changing treadling pattern is quite a challenge. Why is it, then, that I experience such satisfaction weaving this halvdräll? As I'm immersed in weaving, everything else fades away.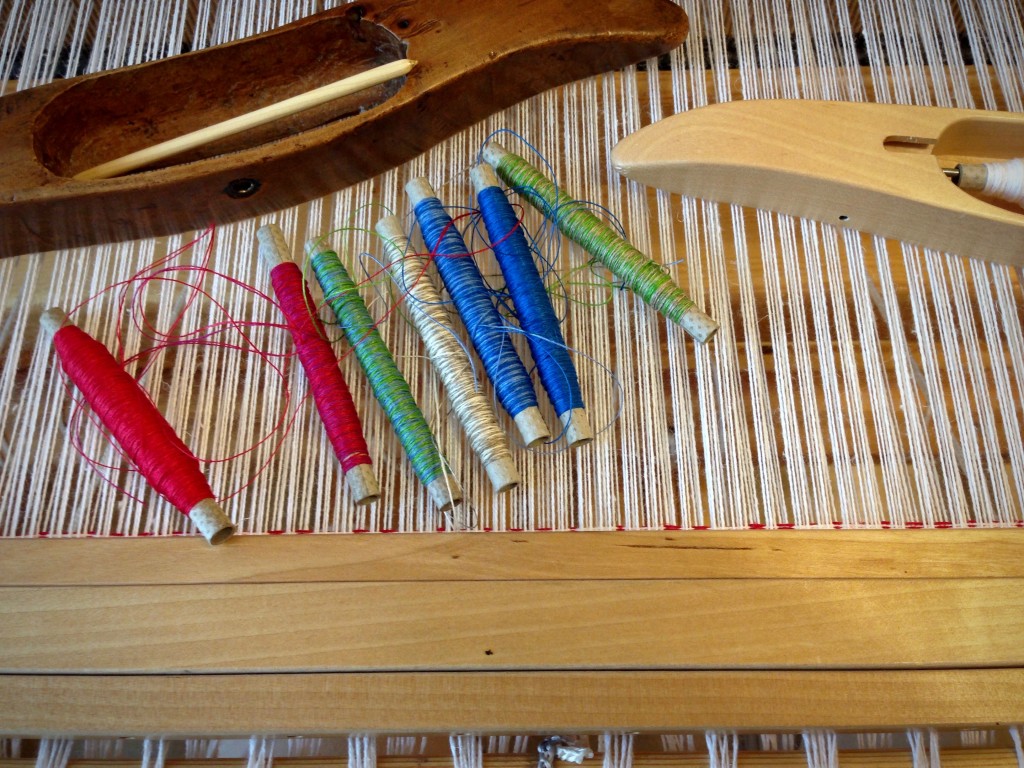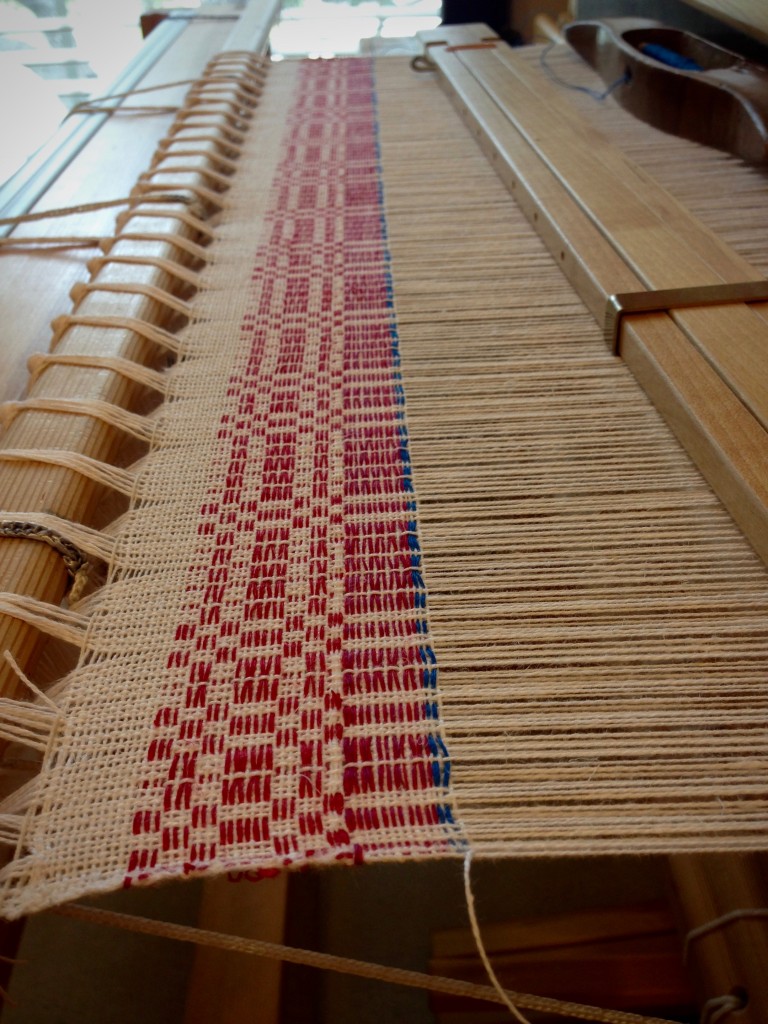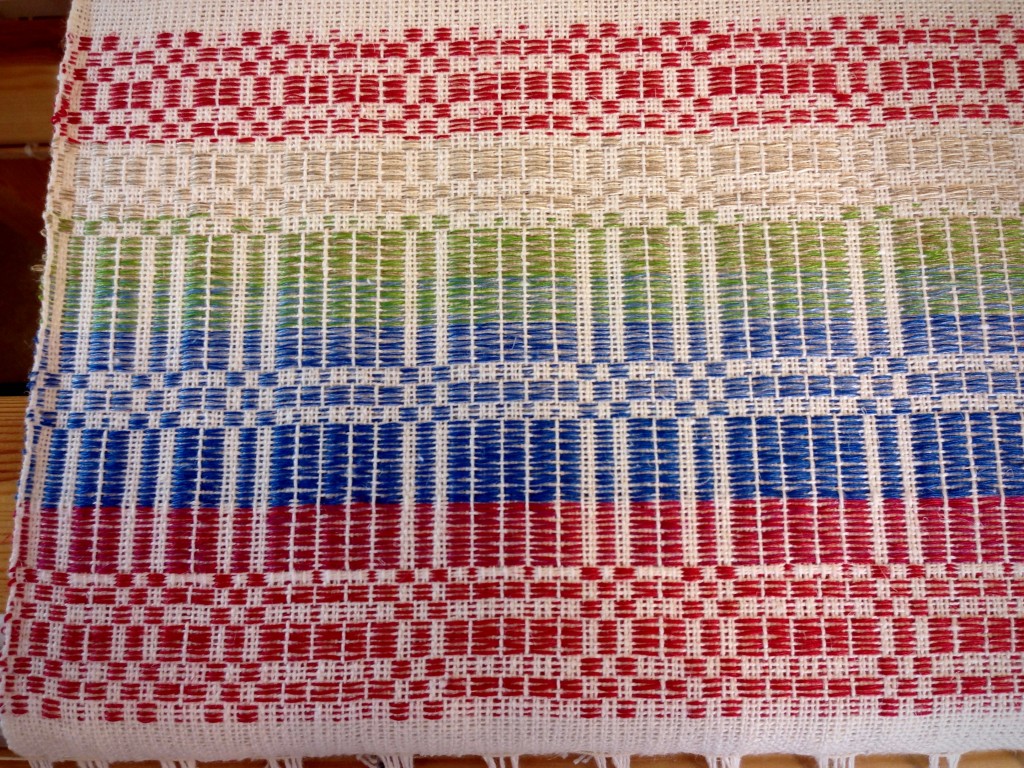 When the world is not making sense, when we're too busy for our own good, when things are out of control… We need a place of refuge–right in the challenge. My loom bench is a place of refuge like that, where my mind is occupied and my hands are usefully engaged. You find refuge in the place you trust. Take refuge in the Lord. Immersed in his peace and comfort, our soul finds rest in him–right in the challenge.
May your practice prepare you for the real thing.
Merry Weaving Christmas,
Karen