This rag rug is not coming out how I expected. The color balance is off. The green and brown do not have enough contrast in the central rosepath design. There is too much red, and it's overpowering the neutral colors. It is time to call it quits on this one, and get a fresh start on a new rug. If I am going to put my name on something, I want the item to match what is in my mind's eye. And this is not it!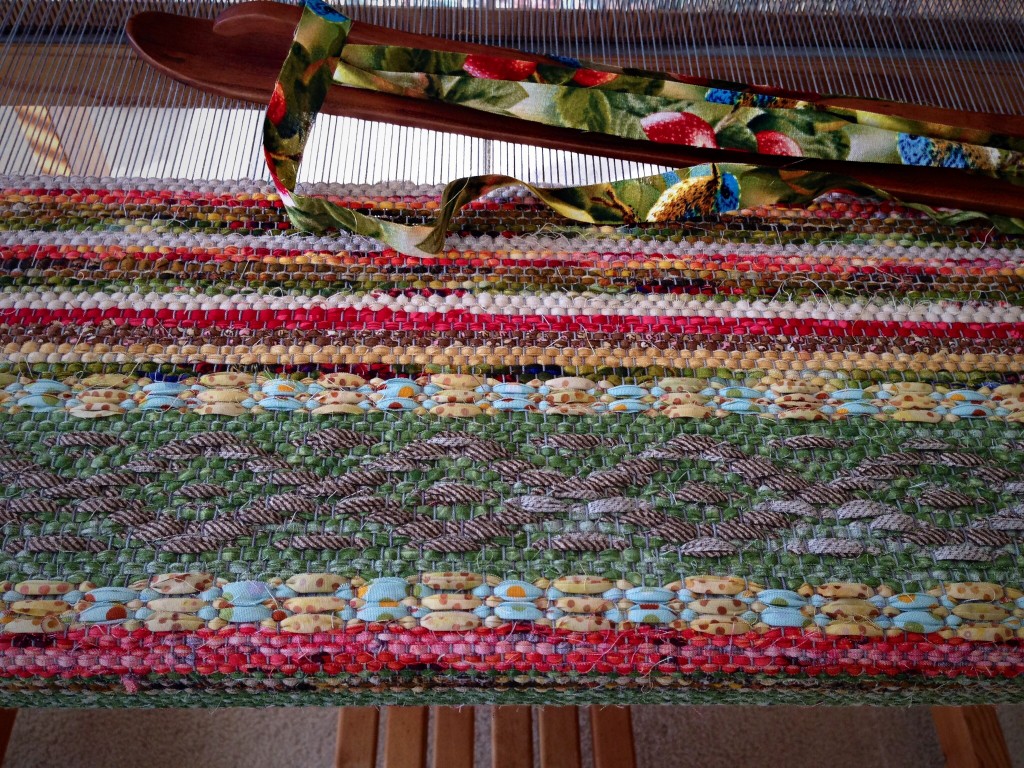 I like to let my personality show in the items I produce. It would be nice if someone would see one of my rag rug creations and say, "That's a Karen Isenhower rug!" Not to be famous, mind you, but just to have an identifiable style. A name carries promise. Consistency in the weaving extends the promise and identifies the maker. I'd like my life to be a weaving like that, too, making the fair name of Jesus recognizable.
May your creations show what you are like.
As Always,
Karen