This rug is using up bits and pieces. Normally, I begin with a few choice fabrics in five-yard lengths to create a specific rag rug design. Not this time. With the exception of the grey print, there is not enough of any one color to suit me. Some favorite prints are here, but in very small amounts. Other fabrics have been around too long; it's time to use them up. And some, like the denim, are in short lengths, which means annoyingly frequent joins. My task is to take these misfits and make something worthwhile.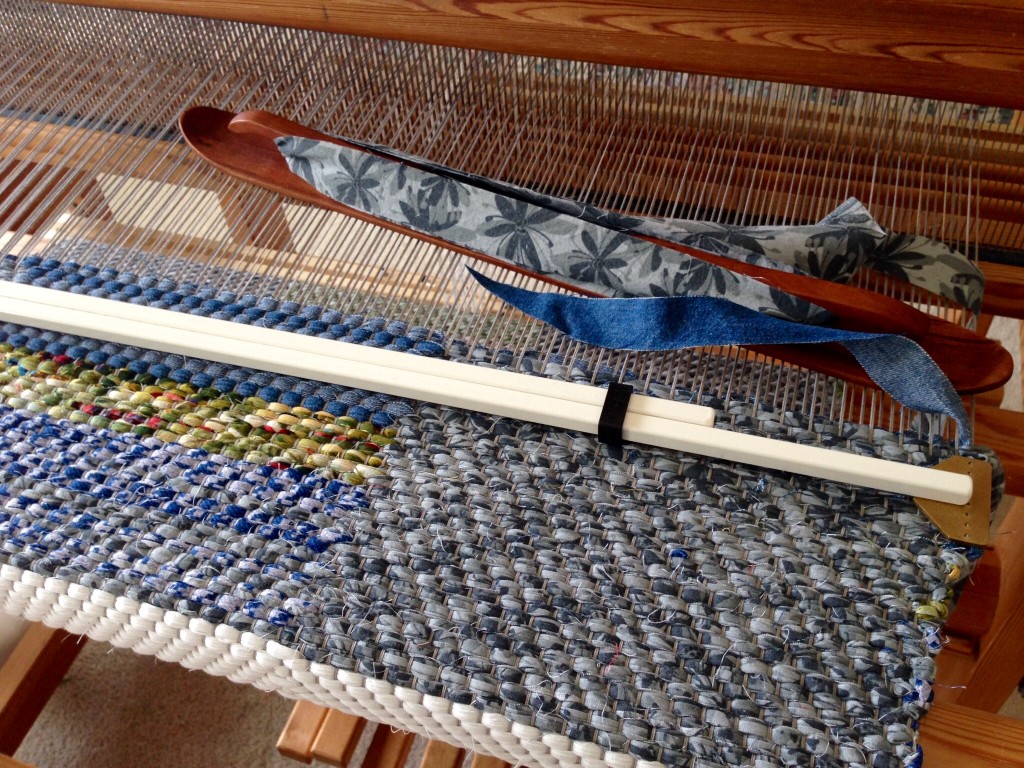 Even though I can't guarantee the results with this mishmash, I am taking the dive. It is good to try something new, or do something old in a new way. Take fabric that is leftover, outdated, or unsuitable for anything else, and turn it into an artisan rag rug. Can I take ordinary and turn it into extraordinary? It is worth a try.
Do what you know, and take it further than you think you can. Go where you don't usually go. Step out a little deeper to practice what you already know. Let the struggle push you to find new horizons. You could end up with a charming rag rug.
May this be your day to go a little deeper.
Happy Weaving,
Karen