Nothing beats a new delivery of weaving supplies! Paper plans become active when tubes of thread arrive. First, the Julia is getting dressed, using plans I have written out for placemats. For the Ideal, I'm thinking of a new pictorial tapestry, with a rosepath draft I've prepared for that. The imagined tapestry will move forward after I finish the double-binding rag rugs that are on that loom now. Another draft I'm working on is for the next drawloom project. I'm doing the math for napkins in a six-shaft satin variation with three-shaft twill. There's a lot of thinking going on around here.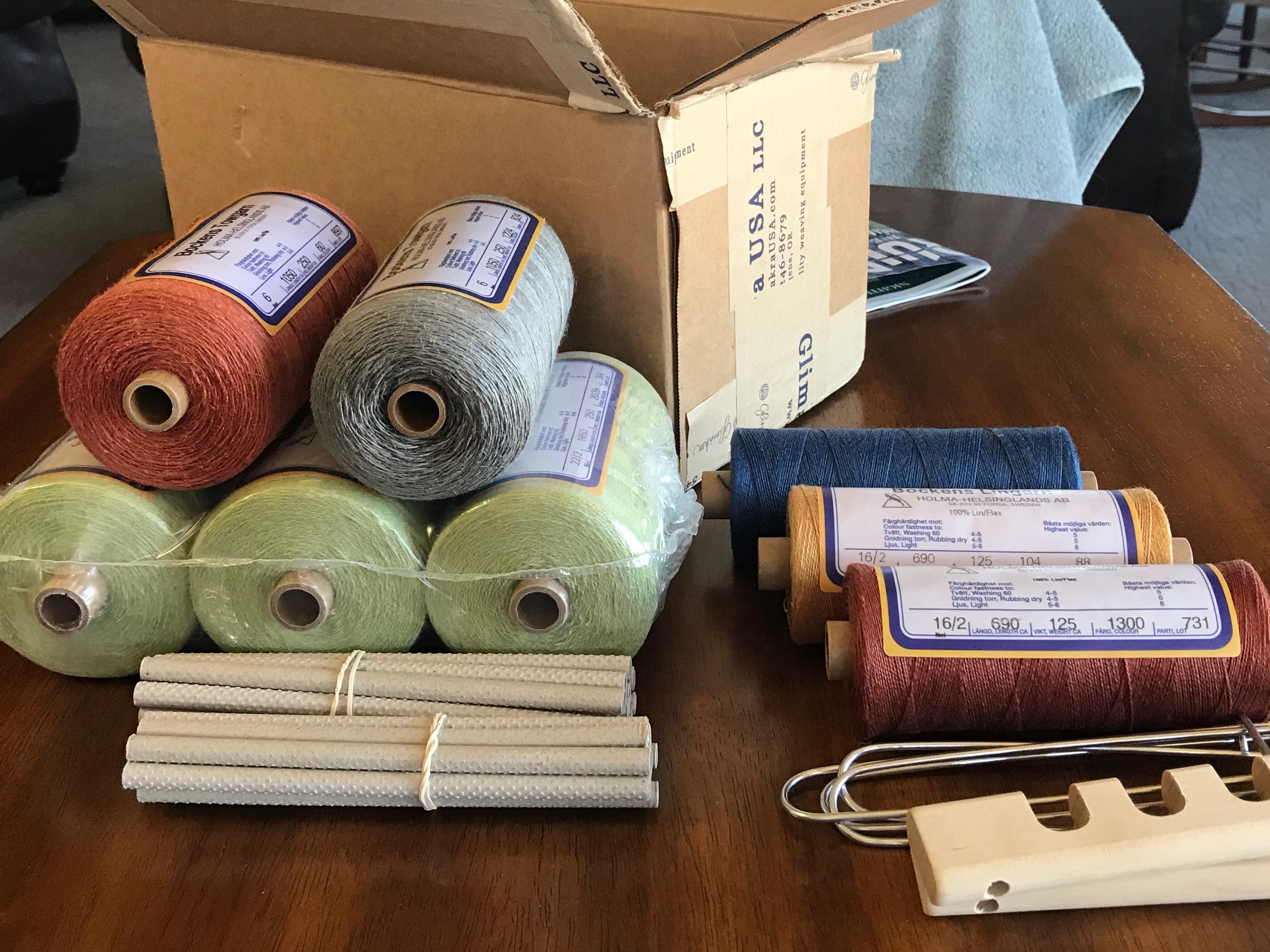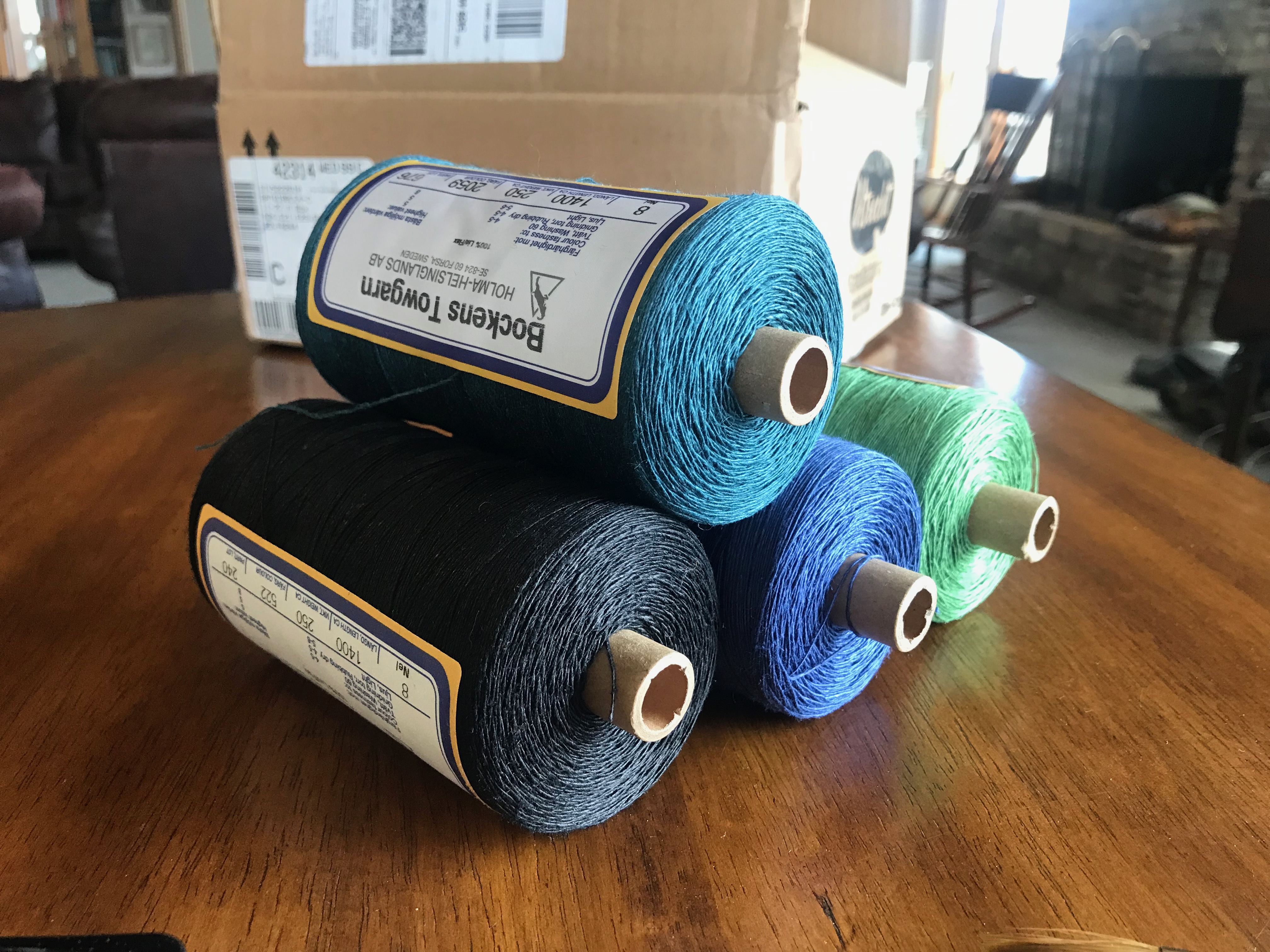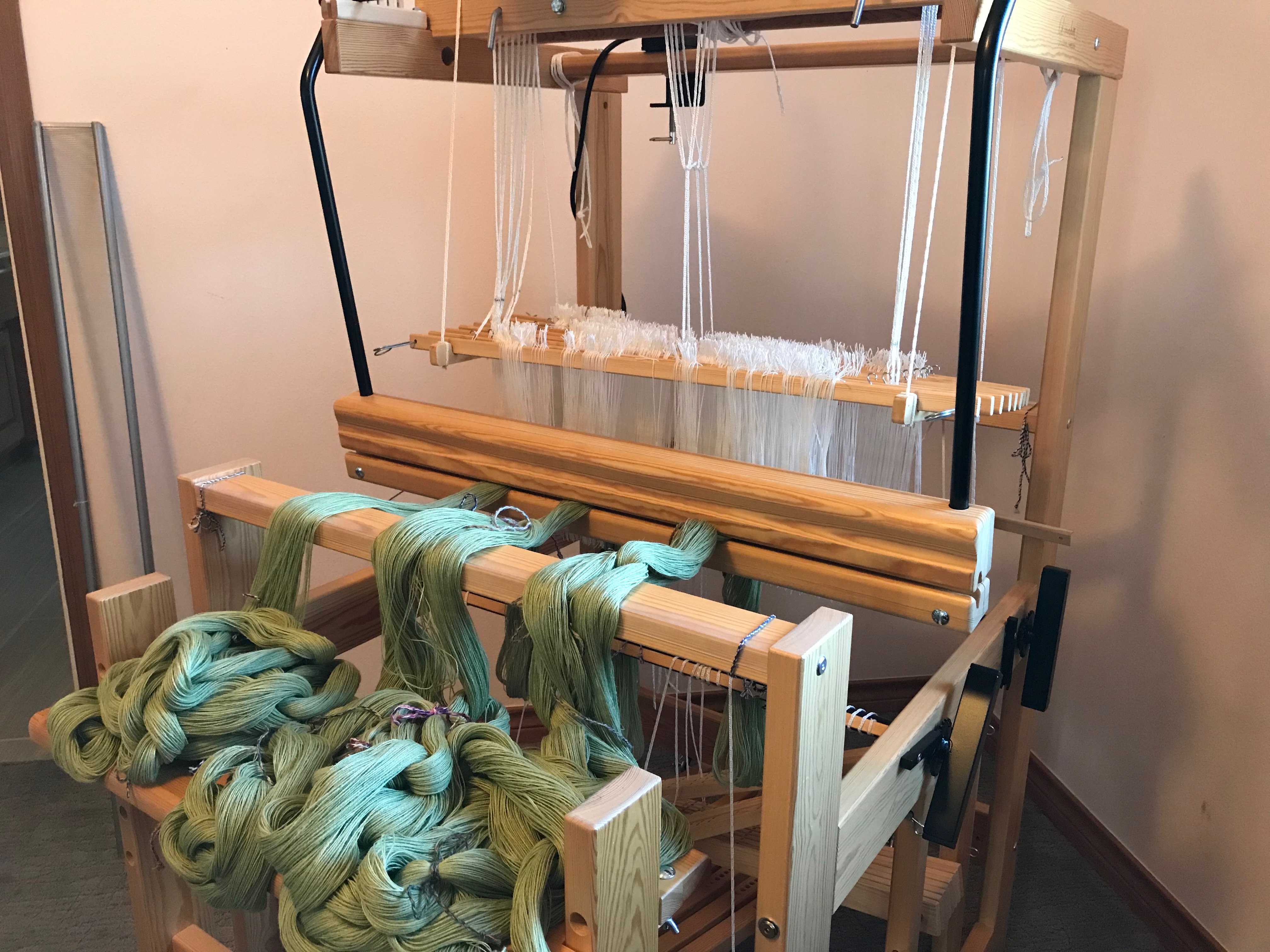 Ideas come and go. But if I can put ideas on paper there's a good chance they will become something. Everything begins with plans on paper.
May you have an idea of what comes next.
Happy planning,
Karen