This is linen singles; so, yes, I did have a few broken warp ends. Despite that, I think linen makes the very best band weaving experience. Linen holds its shape. Linen feels good in the hand. Linen looks good. The finished band looks good. That makes me glad.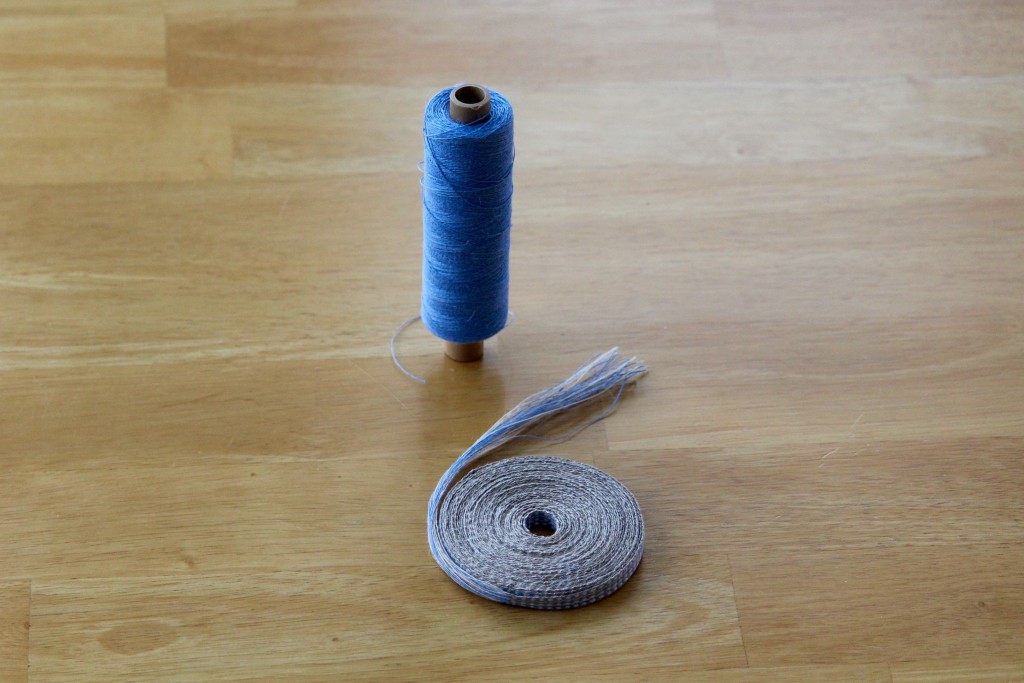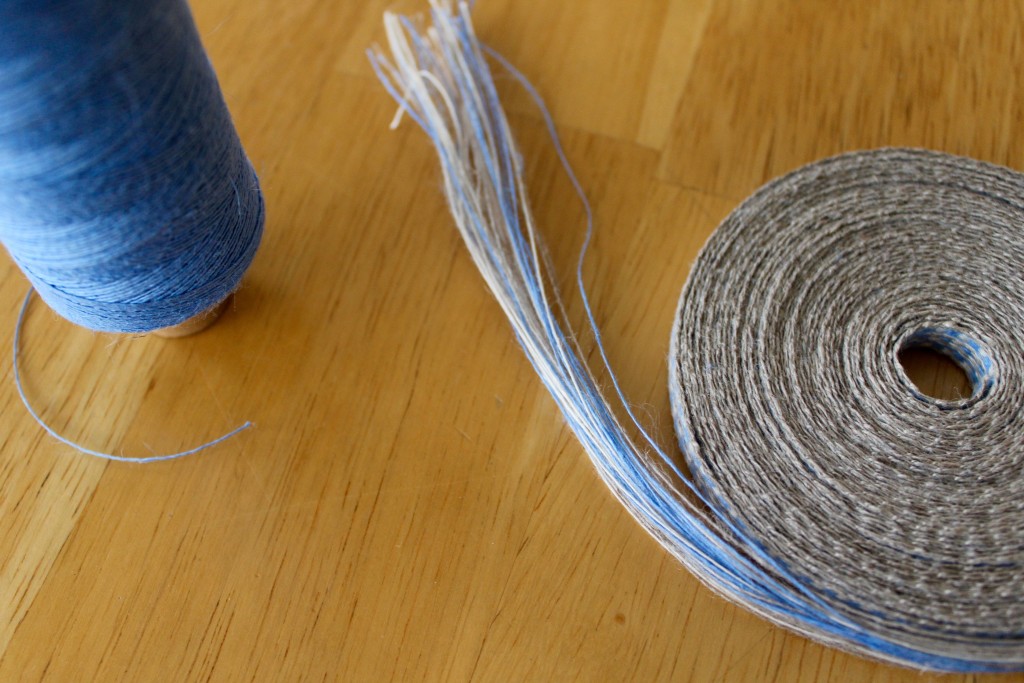 Real joy lasts through broken warp ends and all, and is not deterred by temporary heartaches and setbacks. To tell the truth, I wasn't happy when warp ends broke. Especially the one that broke two times in a row. If I look for that spot now, I may be able to find it, but I doubt you could. I think joy is the thing that takes a bigger look at what is happening, and is able to see the finished version. If I can step into that insight when I am in the middle of a problem, I am better off.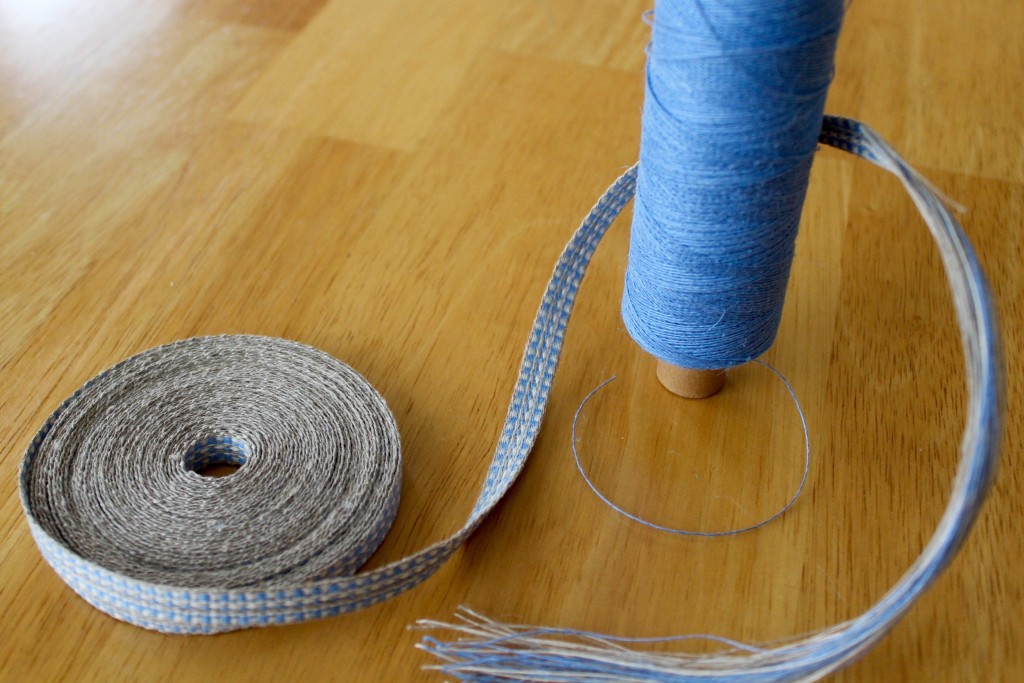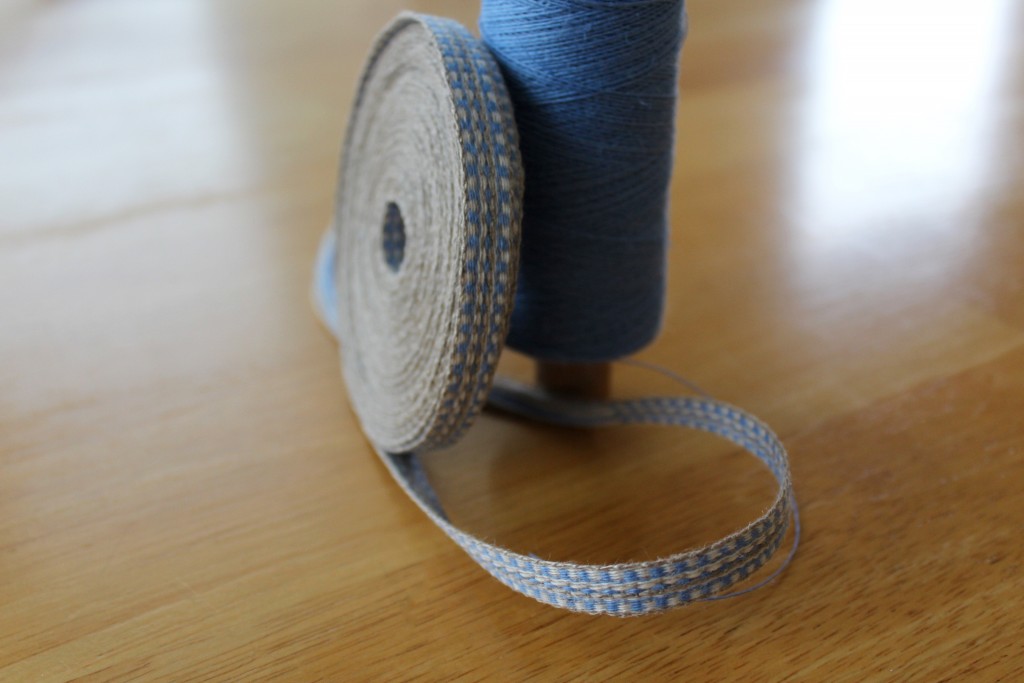 Live joyously. That is my goal. The Lord makes me glad in His presence. That is the joy that sustains us through big occasions and little mishaps. There is joy where the Lord is. That is where I want to be. I am eager to start another linen band, if only to practice repairing broken warp ends…with a smile.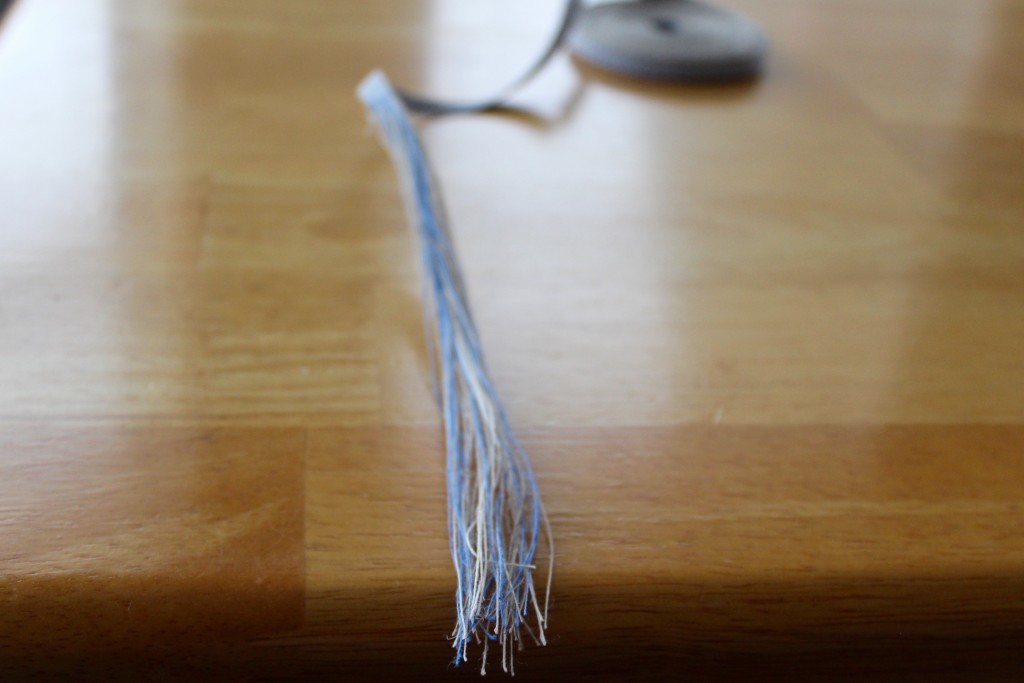 (This linen band is my contribution to the "Way Out West Weavers" basket that will be up for bid at Warp Speed Ahead! Contemporary Handweavers of Texas Convention in Austin this summer. If you are the highest bidder on our basket, this band, as well as other very fine items, will be yours.)
May your face be a picture of gladness.
With Joy,
Karen