When you see that you are near the end of the tapestry, the temptation is to hurry up and finish. I have done that before, unfortunately. When I rush, the first thing to go is adequate bubbling of the weft. The consequence is distortion because of draw-in. It is most noticeable after the tapestry is off the loom and looks more like a trapezoid than a rectangle.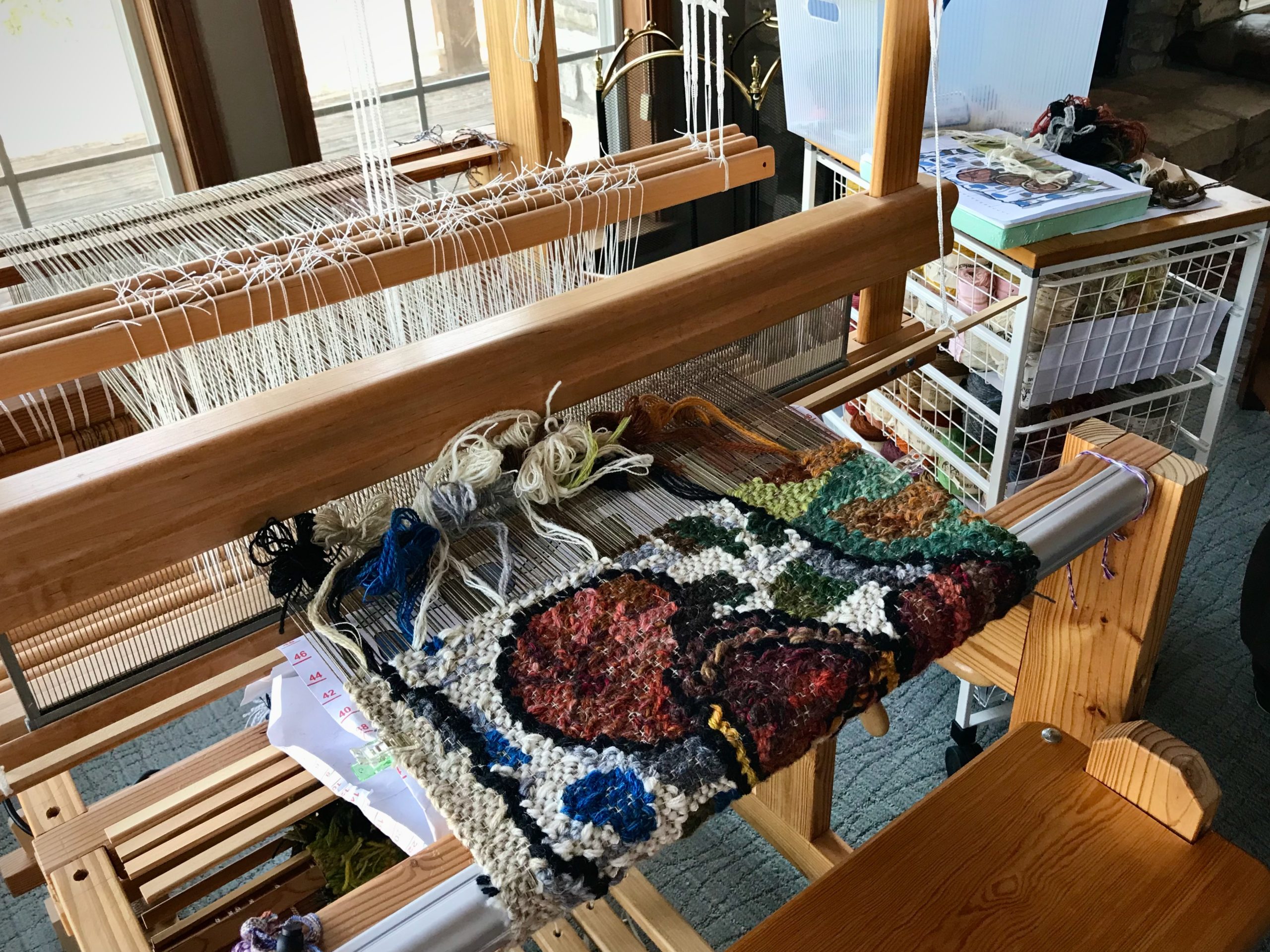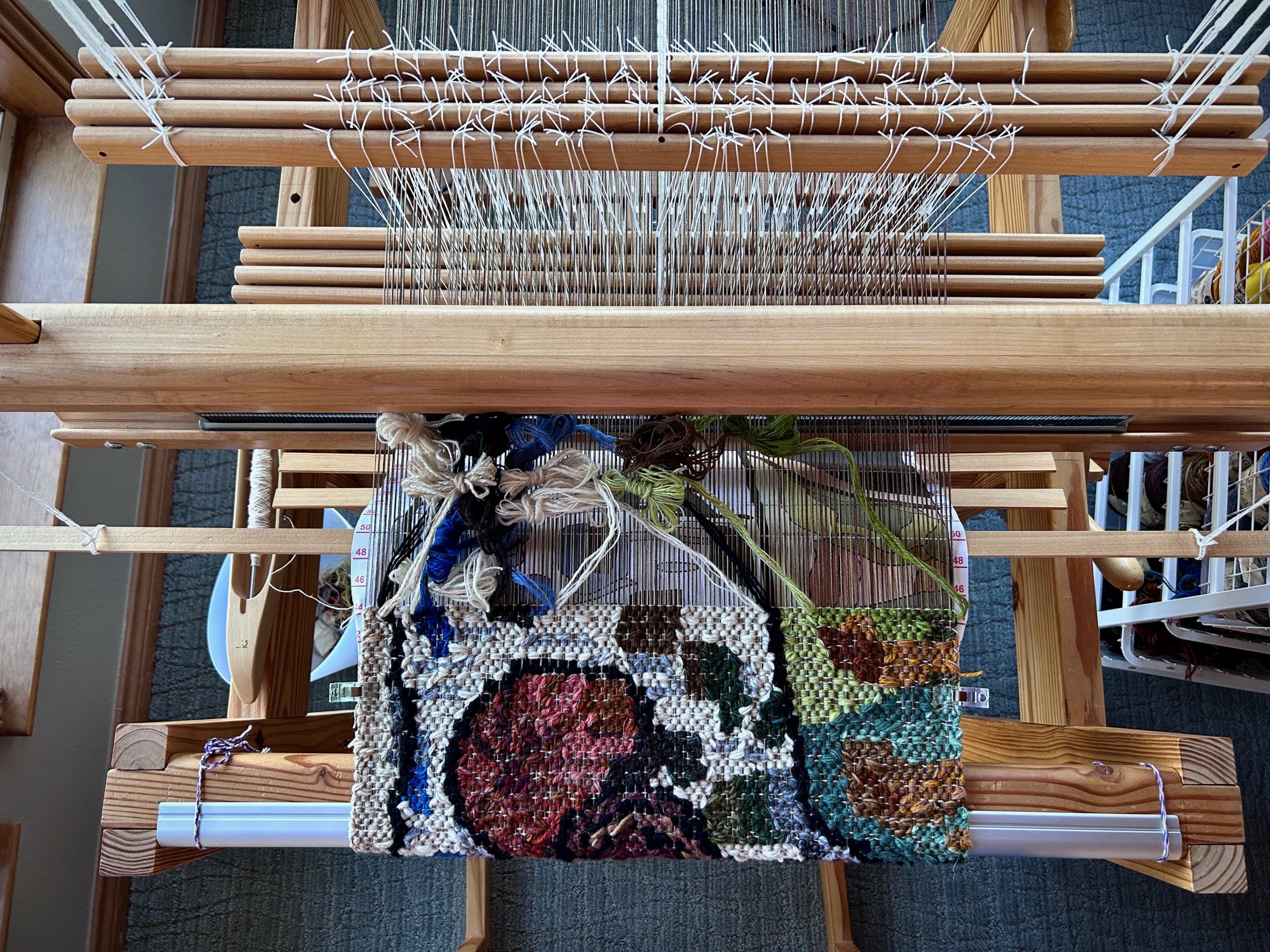 Ending well is as important as beginning well. So, even though I can see the end of the Figs and Coffee cartoon under the warp, I am deliberately slowing my pace to stay attentive to the sweetly-satisfying technicalities that make a good tapestry. When this cloth beam is unrolled, I will be able to say, "I gave it my best." And I enjoyed every minute of it!
May you have pleasant endings.
Here's a link to last week's post, in case you missed it: Glimåkra Standard by the Front Door.
All my best,
Karen