When you finish weaving a rug, you are not quite finished. It is exciting to cut it off the loom, but the new handwoven rug isn't ready for use until you do something to secure the cut ends.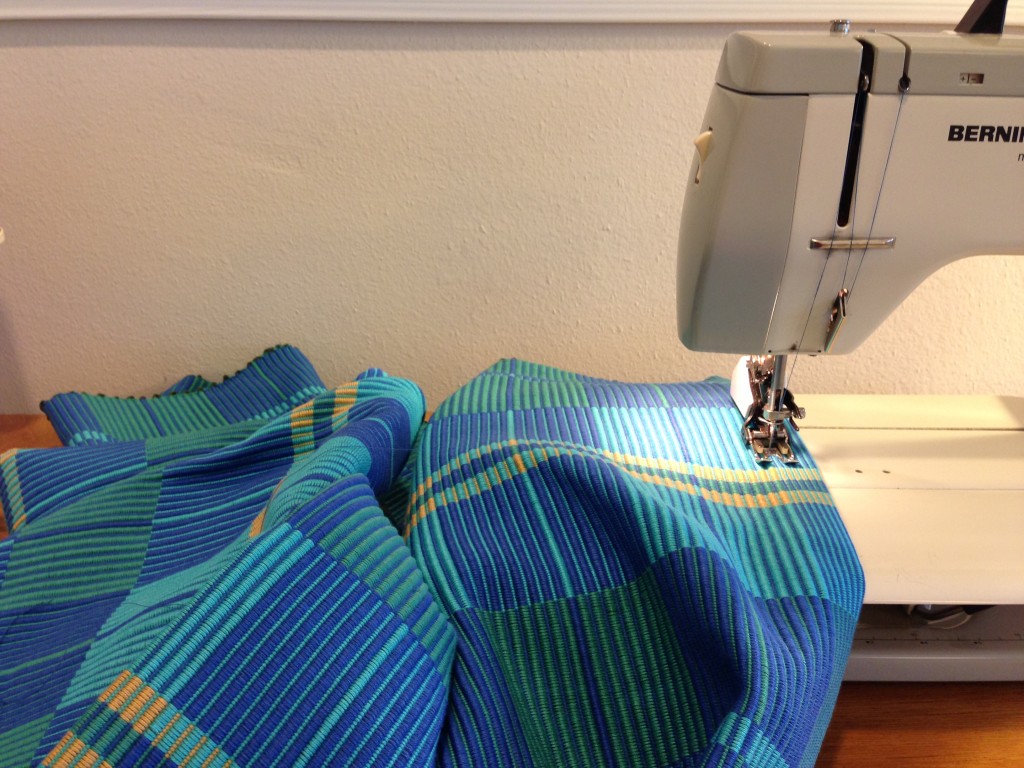 I stitched the hems on this rug with my trusty old Bernina, making this a rug that will last. Music is like that–it helps us stitch down important thoughts. Putting words to music makes the words last. A song preserves meaningful ideas the same way stitching secures this carefully prepared hem.
You probably have a melody in your own heart just waiting to be heard. Maybe you have an old childhood song or hymn from the past (pause right now and take a moment to remember…), or maybe it's a song you just made up for the fun of it. Either way, let those stitched-down words come to life with singing! (Sometimes news of current events is hard to bear. It's in times like these that we need the continuity of a true song more than ever.)
May your heart find its song today.