I am learning how to weave rugs this week from Jason Collingwood himself! I know of no other name more associated with masterfully-woven rugs. I have found Jason to be very personable and humble, as well as an excellent, very organized instructor.
Jason graciously consented to sit down and have a conversation with me to share a few special tidbits. I will bring that to you next week! You won't want to miss these personal insights from Jason, just for you, my friendly readers. (If you need a reason to sign up on the email list, this might be it. 🙂 )
Here are a few pictures, without captions, to give you an idea of the setting and some of my progress. The last picture is a view of Jason doing a demo on my cute little loom. (I have two more days of learning before I return home.)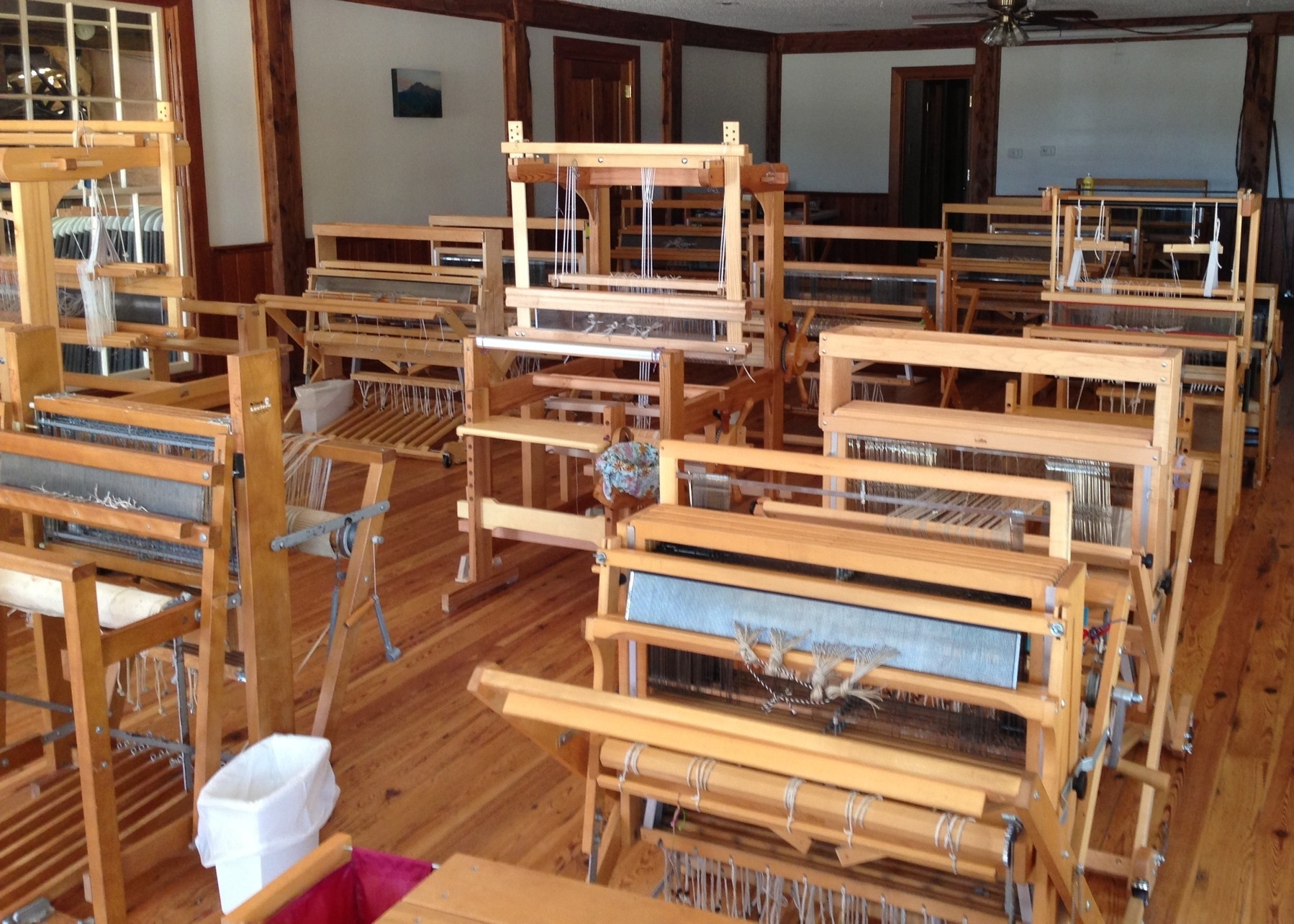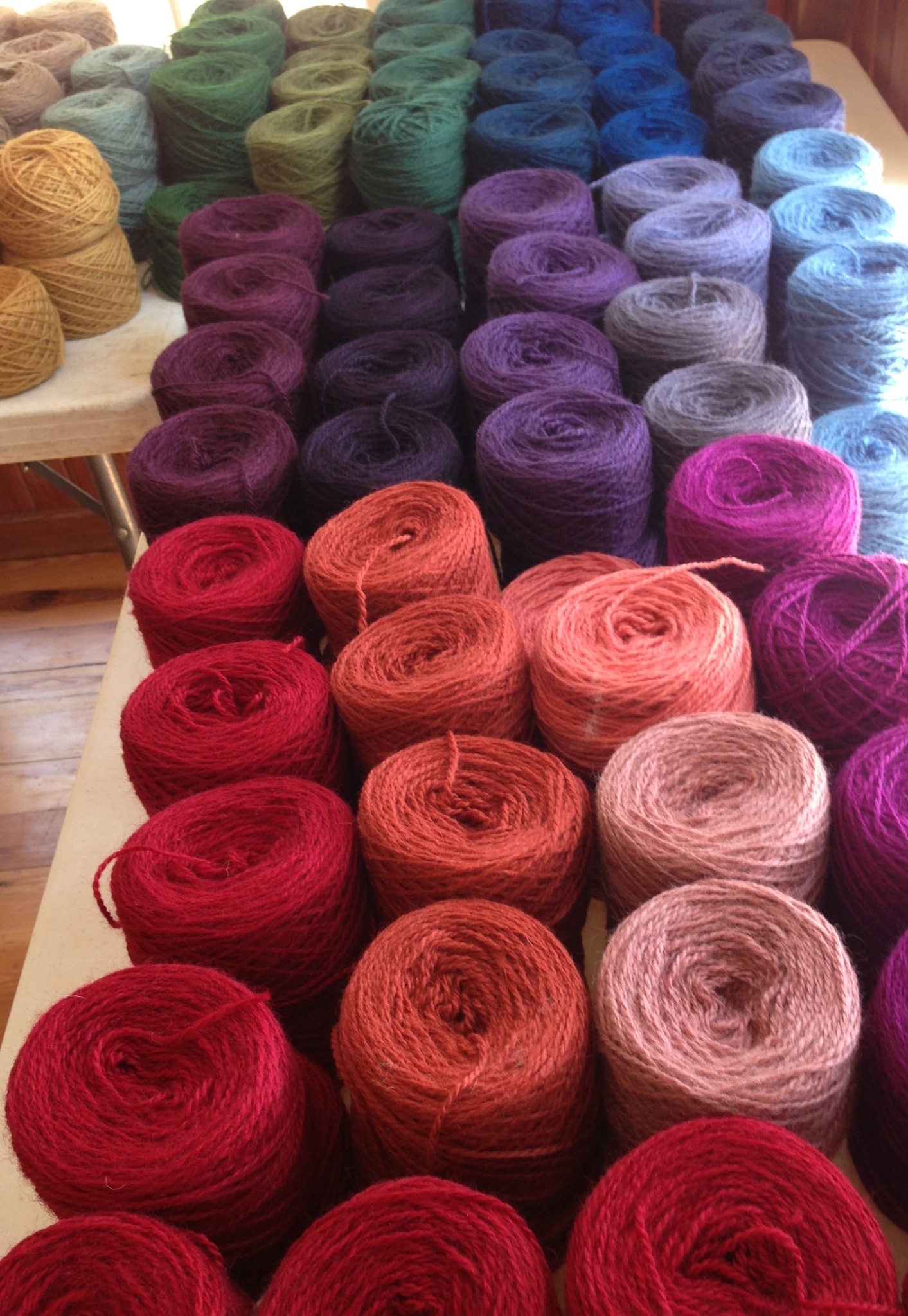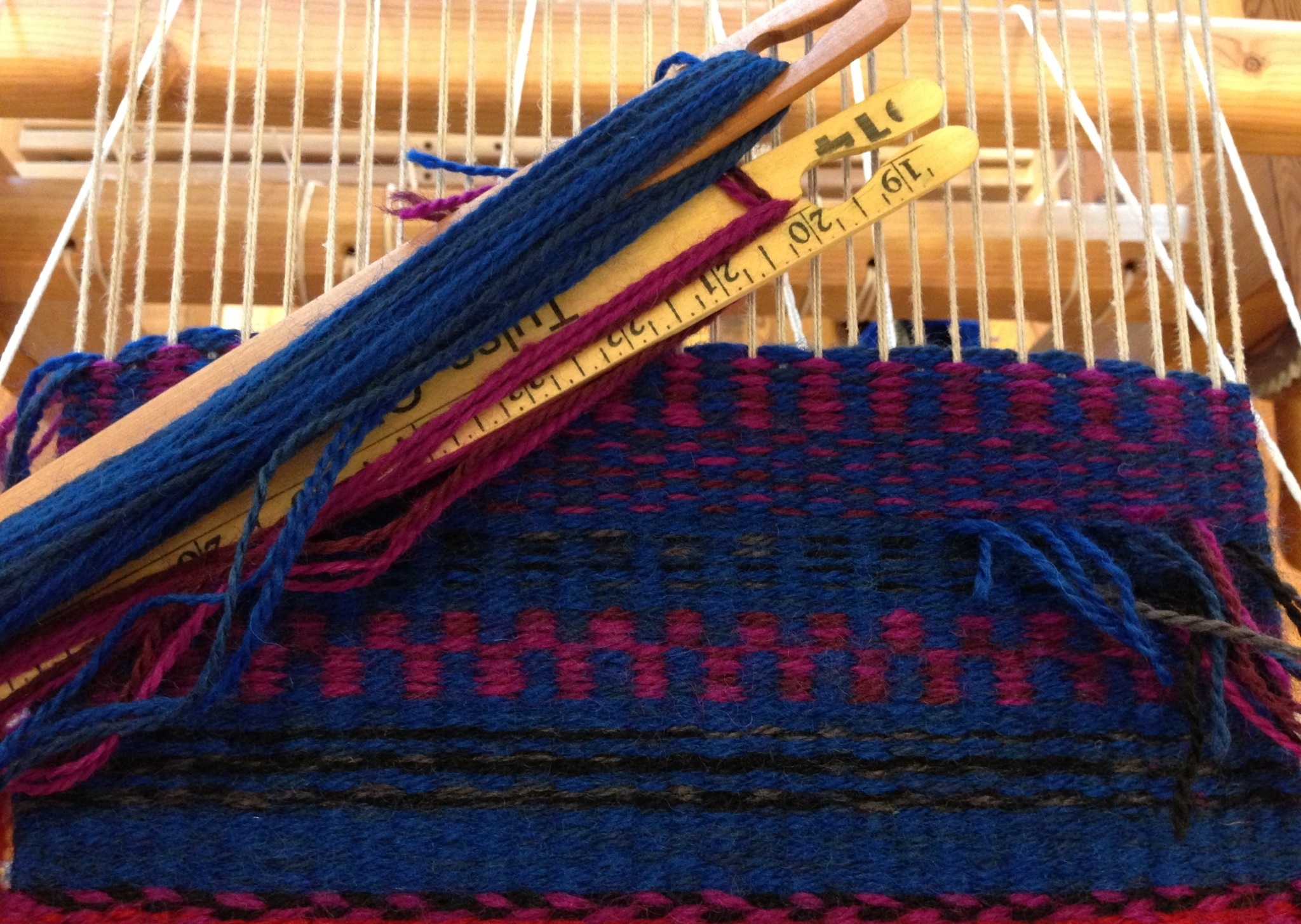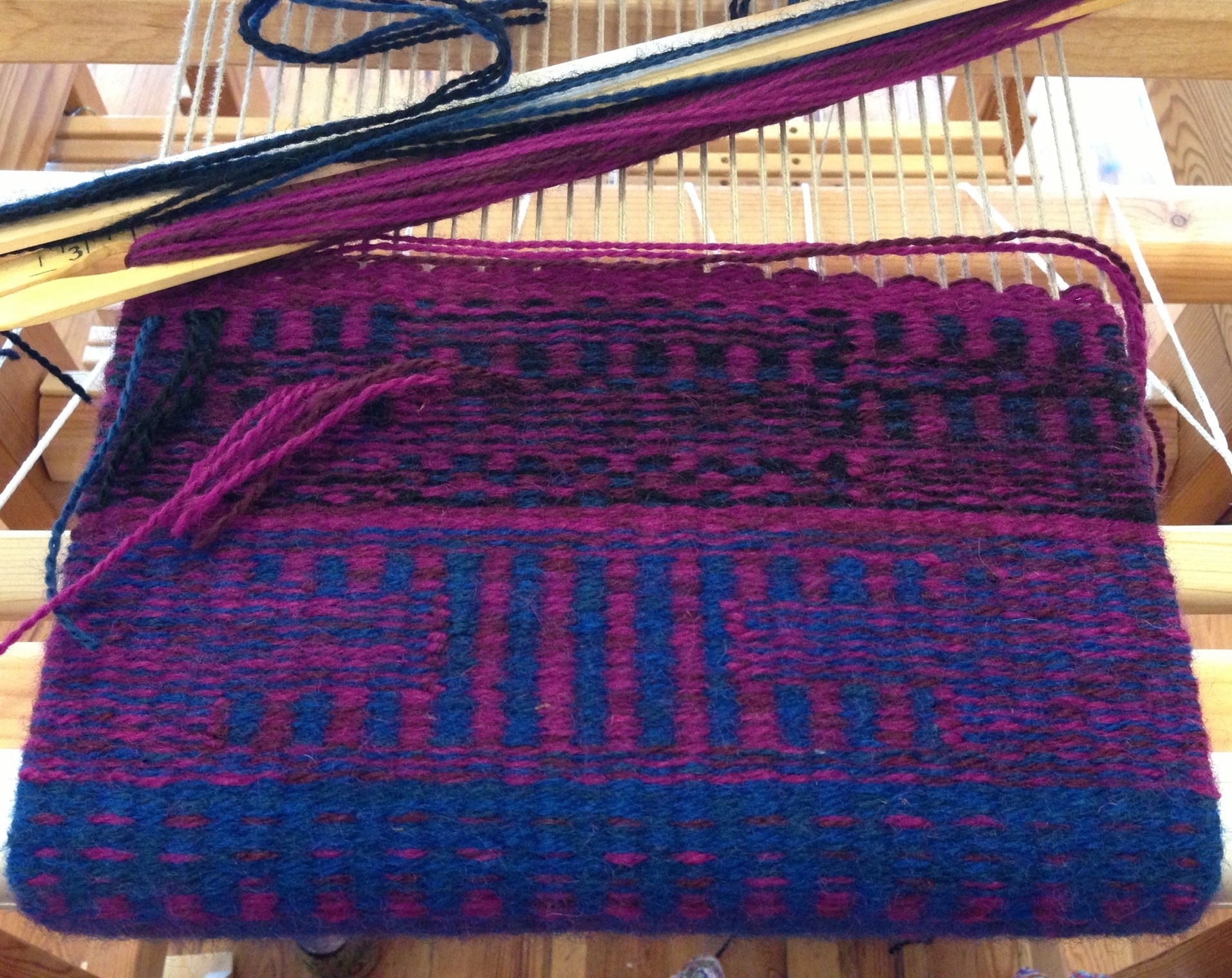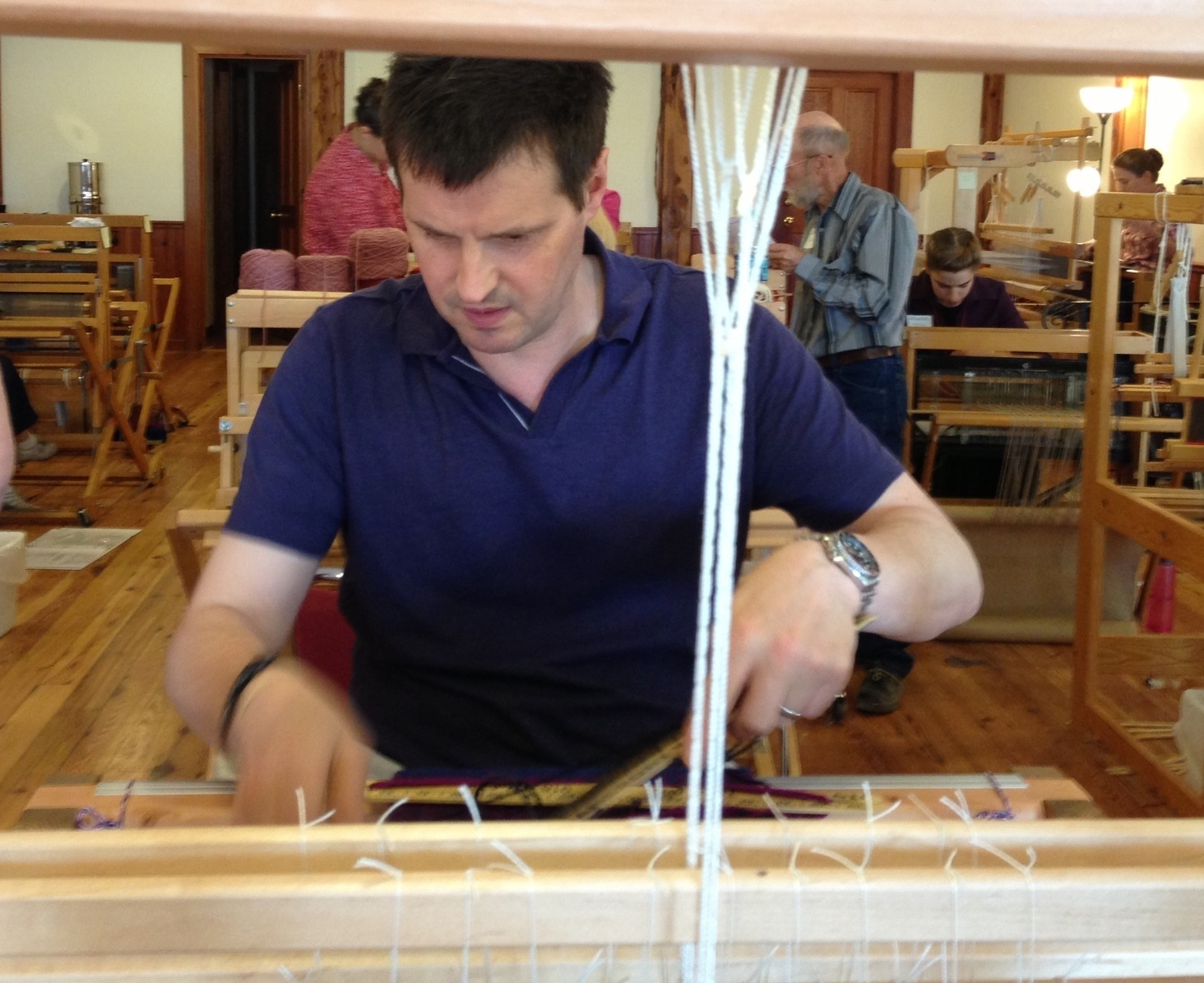 May you find something interesting to learn.
Having fun,
Karen