This eight-shaft twill, woven with string yarn weft, has a delightful raised-surface texture. The distinct pattern makes it interesting to weave. The treadling is /5.6.7.8./ /1.2.3.4.5.6.7.8./ /4.3.2.1./ /8.7.6.5.4.3.2.1./ This sequence completes one full diamond in the pattern. Simple enough, right?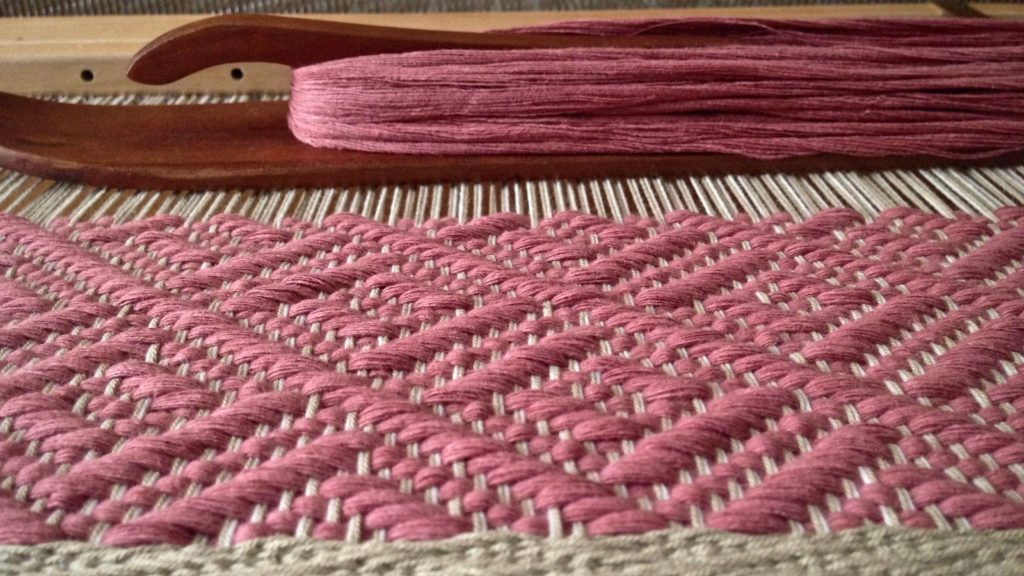 Simple, but not easy. The treadling reverses direction every twelve picks. I can't tell you how many times I forget which direction I am going. When I make an error, I don't see it until I'm two or three inches past. I've had to undo and do over several times. But when I get it right, for longer and longer stretches, it is a satisfying weaving experience. Everything on the loom is set up for my success. It's the internal and external distractions that keep me from experiencing the best.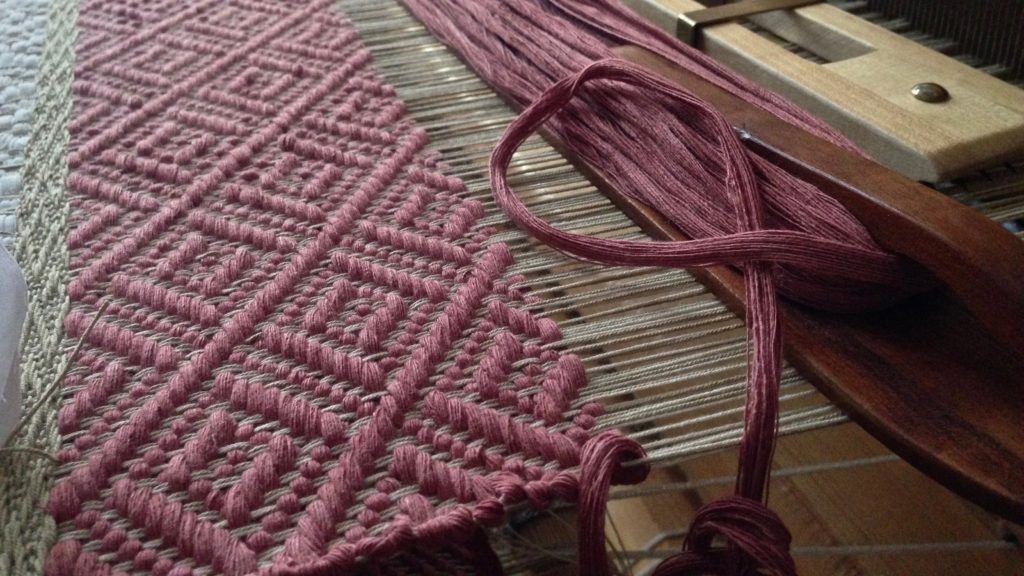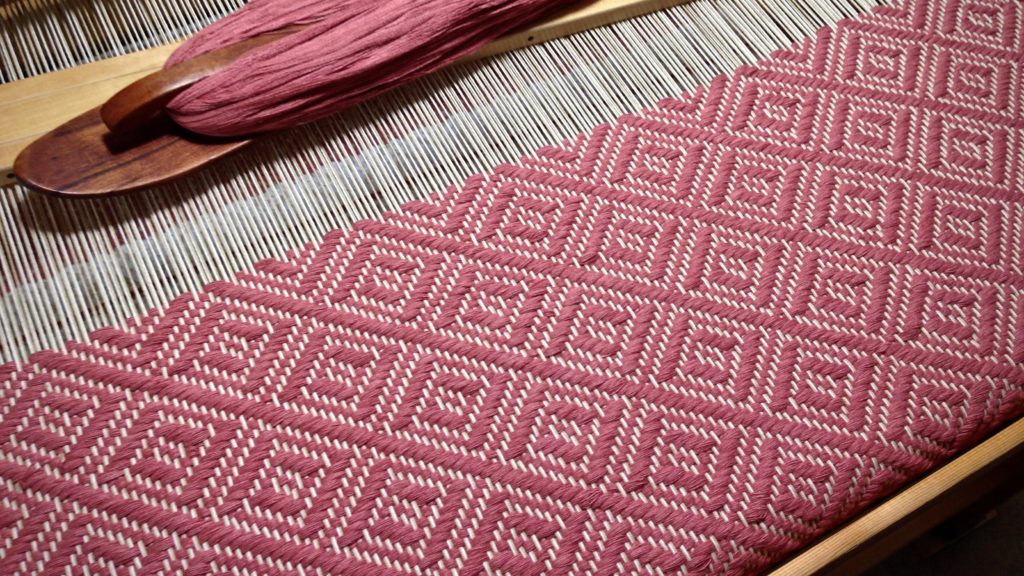 We want life to be satisfying. My soul longs and searches for living water. Internal and external distractions keep me from getting a satisfying drink, but God has everything ready for me when I come. Our souls were made to long for God. Is he really there? Yes, the Grand Weaver is. There is no better way to explain the warp on the loom.
May your distractions disappear.
Happy weaving,
Karen