Twenty-seven coffee mugs sitting in a row… on these new mug rugs! Wouldn't that be a lovely sight?! Twenty-four of the mug rugs are identical. The last three, however, are different. I ran out of string yarn near the end of the warp, so I switched to fabric strips for the weft. There is just enough spacing between warp ends that some of the fabric print shows through. I love the results! These last three mug rugs are set apart. Brought about by a shortage of string yarn.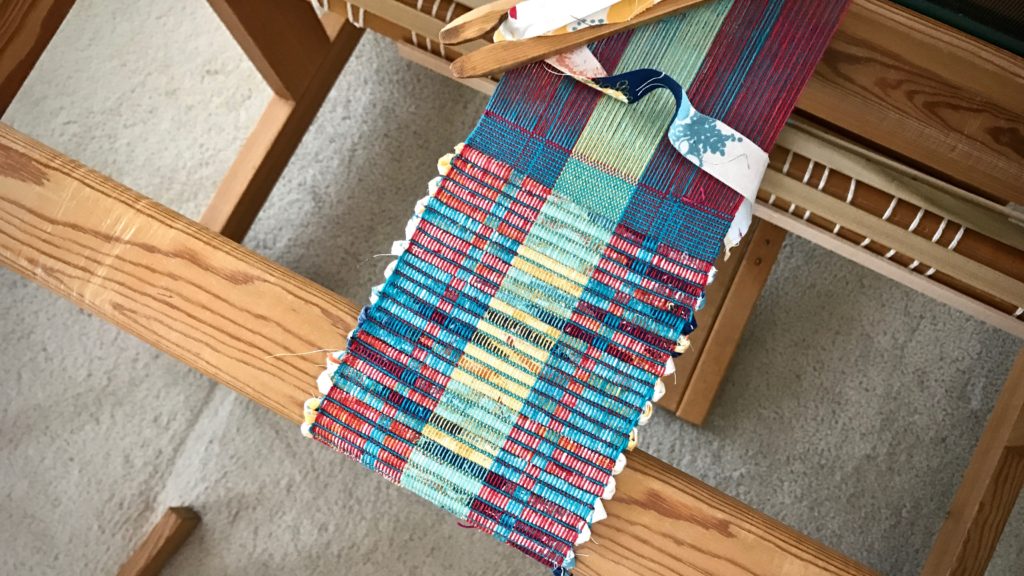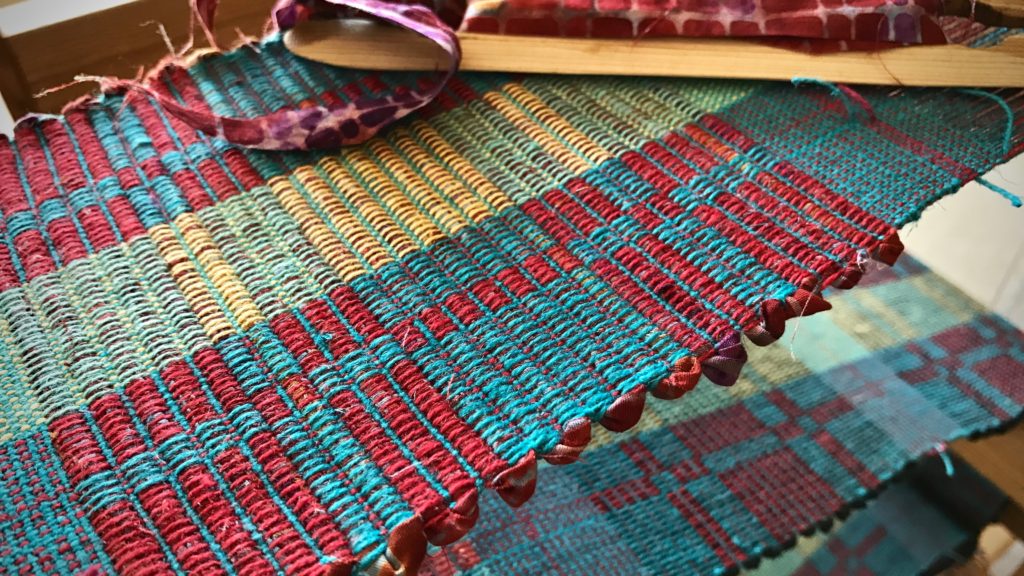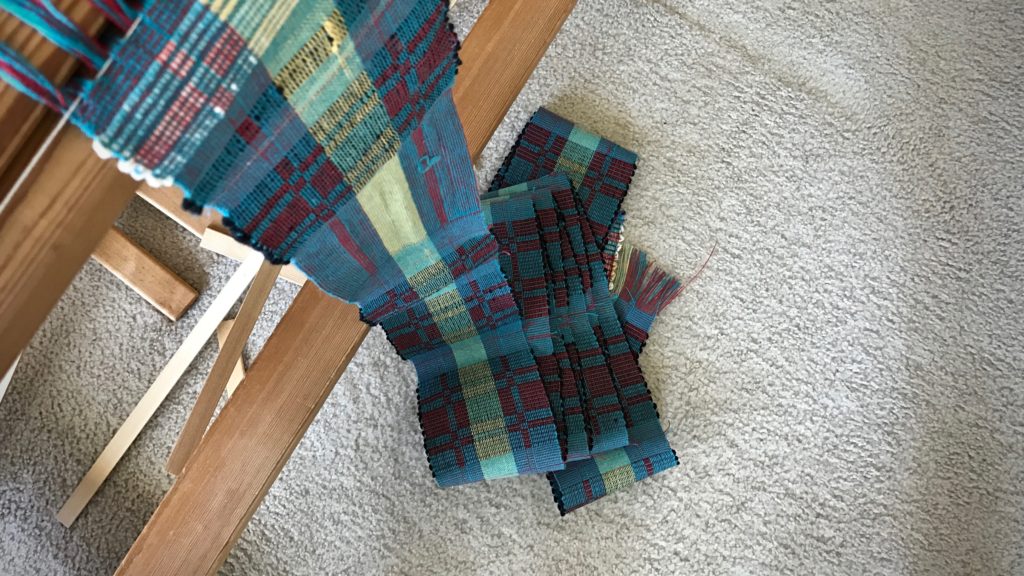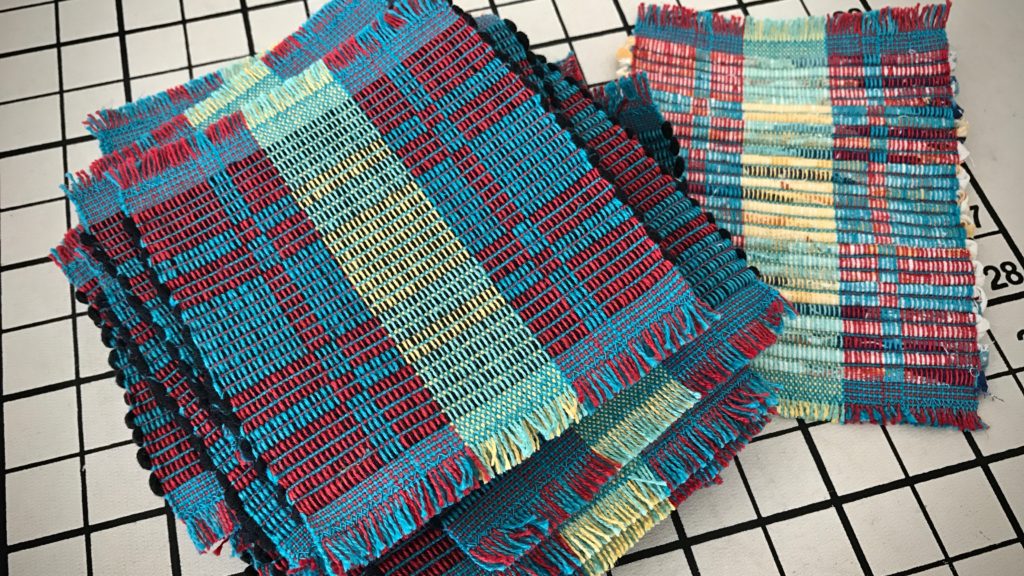 Realizing our personal shortages is the beginning of humility. It's not easy to acknowledge shortcomings. But humility begins with honesty. And it's the answer for those who want to find the path to God. It's our honesty about our shortcomings that catches His attention. God hears a humble prayer. The God of the universe gives one-on-one attention to the person who comes to Him in humility. Amazing! We come to the end of our personal supply, and He supplies the needed weft that sets us apart.
May your humility make you different from the norm.
With you,
Karen
~ATTENTION~ Towel Kits ~
Thank you for your fantastic response regarding the towel kits I am offering! Many of you have expressed an interest in knowing when the kits will be available for purchase.
A small number of towel kits are ready! The River Stripe Towel Set, Pre-Wound Warp and Instructional Kit, for $150 per kit, will be listed in the Warped for Good Etsy Shop tomorrow, Wednesday, March 29, 2017, around 10:00 am CT.
If you are not already on the Towel Kit notification list, and would like to be notified when the next batch of towel kits are ready, please send me a message HERE.
Thank you!
Your weaving friend