Two short rugs finish off this warp. One has a treadling sequence that produces a delightfully different pattern; and the other one has fabric strips for weft, making it a rag rug. I am scheduled for back surgery this week, so I have been working hard (a few minutes at a time) to get this project off the loom. I know I am facing some new limitations in the coming weeks.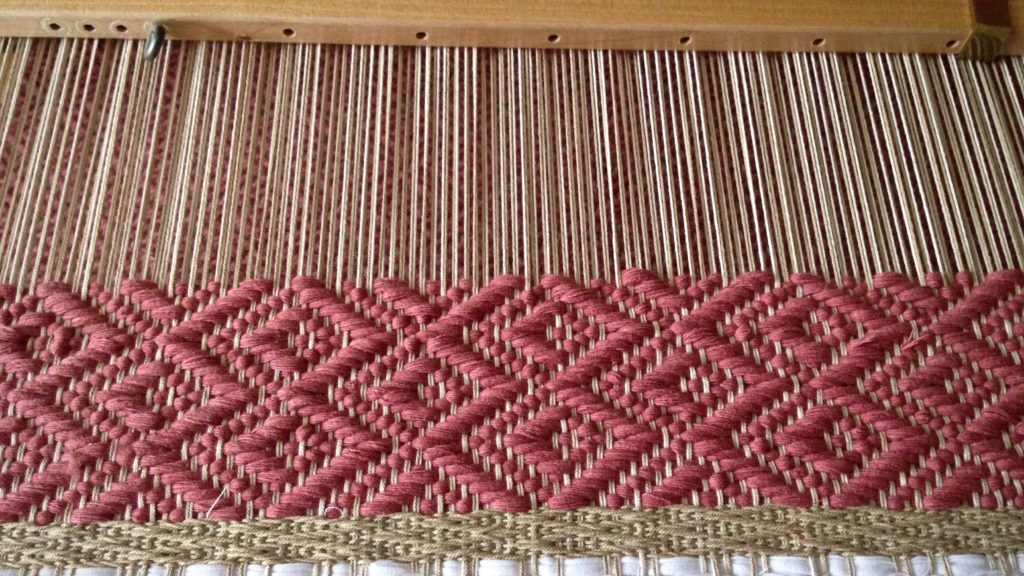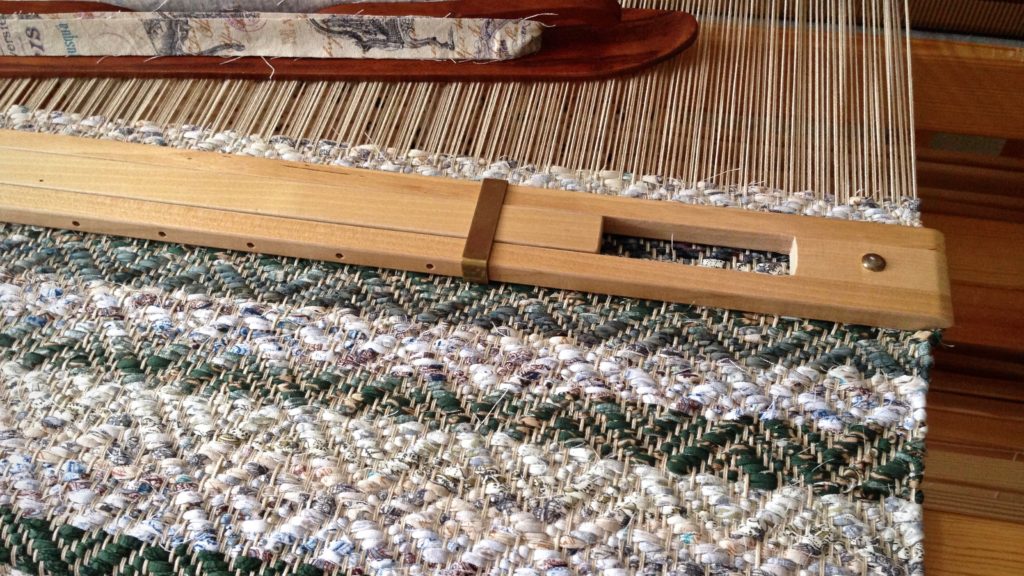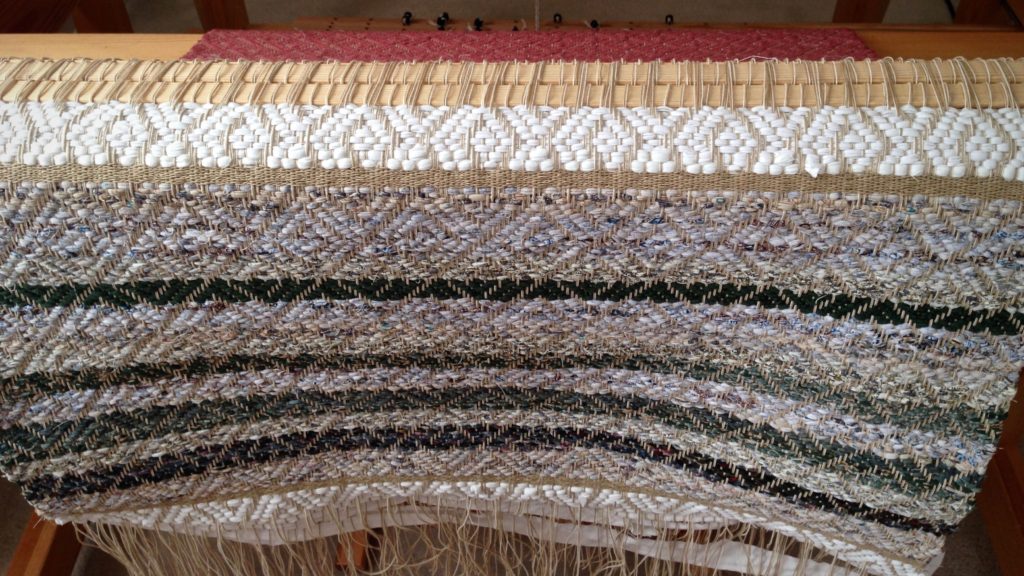 Pain and weakness heighten our understanding of what truly matters. Faith, family, friends. The Lord, Himself, is a safe place for those who come to him for shelter. When we are feeble, he directs our hearts to a place of strength. He invites us into the protective shelter of his mighty and loving presence. You'll find me resting there. And don't be surprised to see a portable loom in my hands before too long.
May your heart be at rest.
Yours,
Karen
PS I have prepared and scheduled my Quiet Friday post in advance so you won't have to miss the unrolling of these eight-shaft block twill rugs!