Those pesky string yarn weft tails! There is a lot of starting and stopping with these mug rugs. Normally, tucking a weft tail back into the shed adds a bit of extra thickness at the selvedge. So, what about this very thick weft? It has the potential to throw everything off balance. A few easy tips help minimize the distortion the thicker weft can cause.
Taming String Yarn Weft Tails
Begin the thick weft on alternating sides. This will prevent one selvedge from building up more than the other.
Taper the end of the string yarn, cutting it at a steep angle.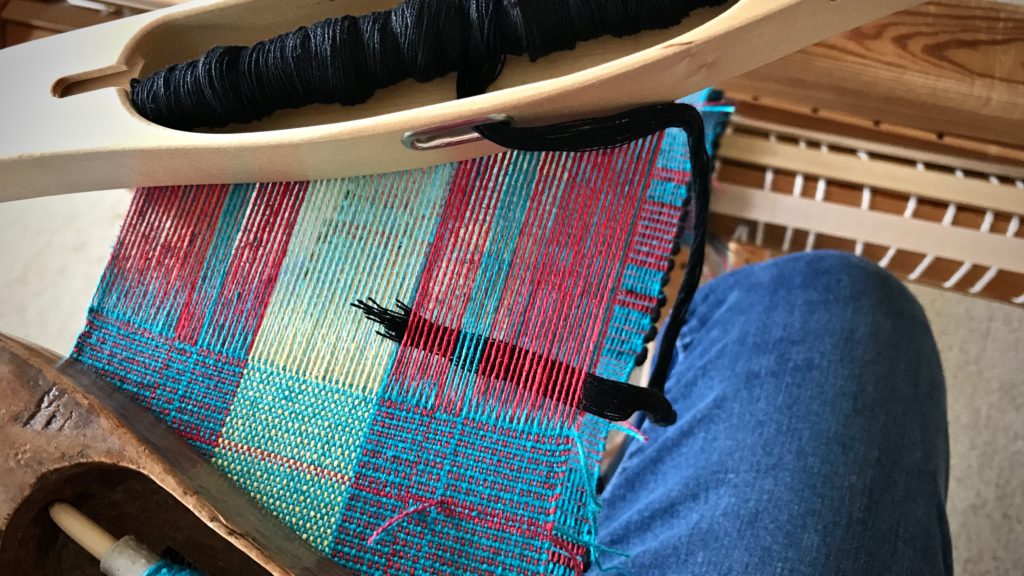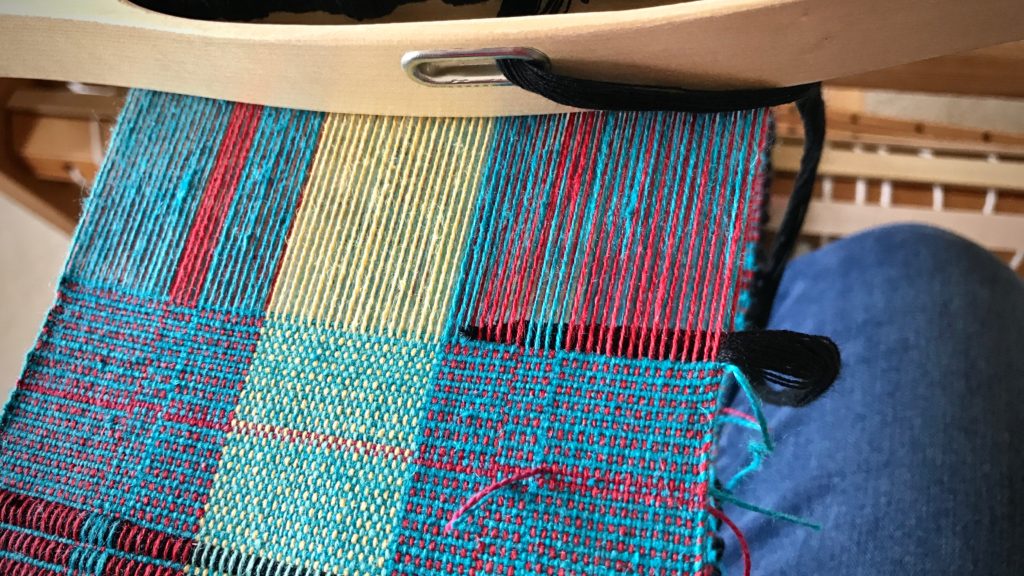 In same shed, send the shuttle back through to the other side, aware of encircling the one warp end.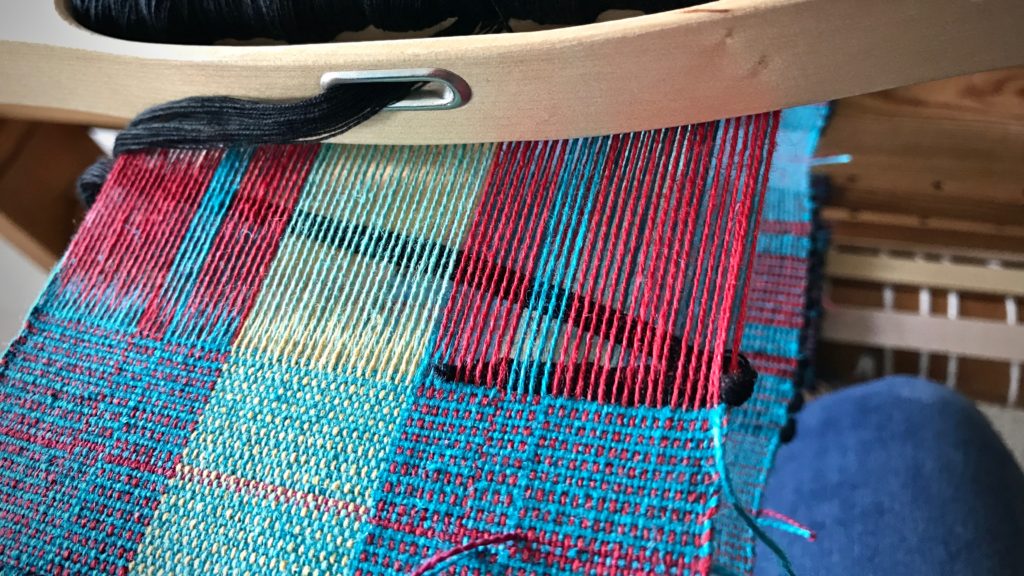 Beat. (Beat on open shed. Beat again. Change sheds. Beat again.)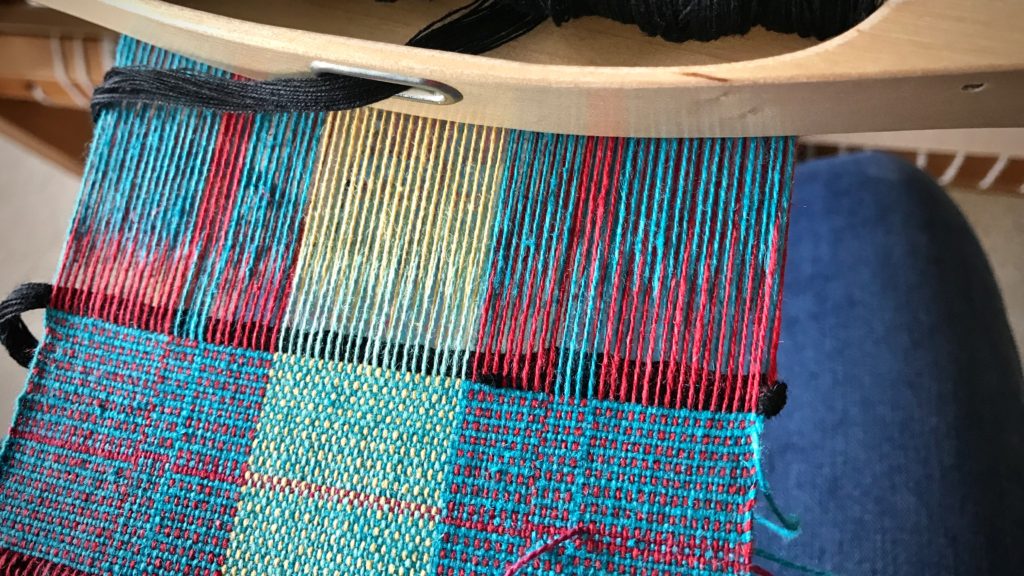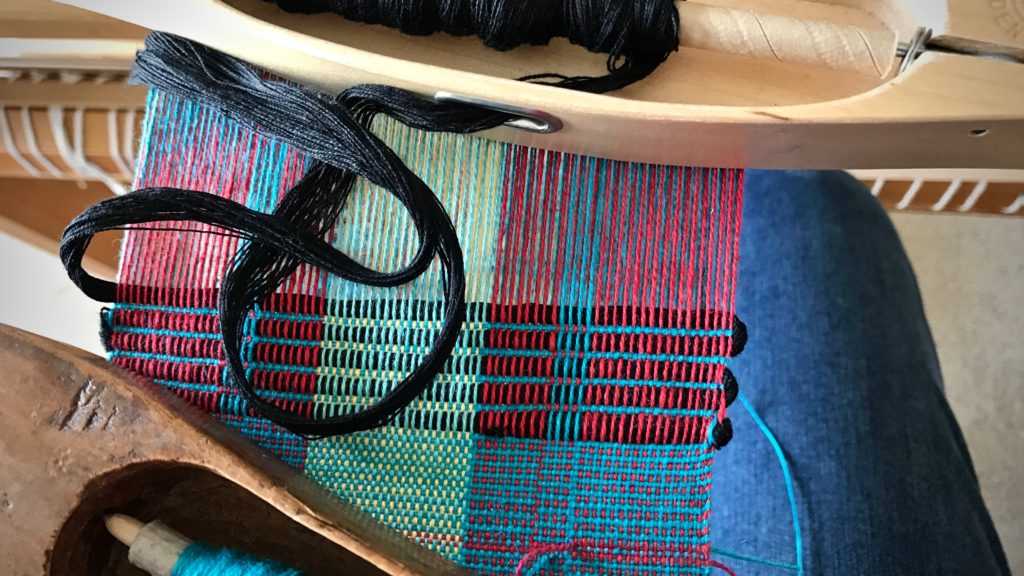 To end the thick weft, leave a 1 3/4″ tail, and taper the end of the string yarn, as before. Lay the tail back in the last shed, going around the outermost warp end. Beat.
Things happen that throw us off balance. From personal celebrations to unexpected losses. Don't be afraid. Putting trust in the Lord minimizes the inner turmoil. The Lord is my light. He lights my way. What is there to be afraid of? Wholehearted trust in the Lord pushes fearfulness away.
May you walk in a lighted path.
Happy weaving,
Karen