Sugar Pie has been waiting in the wings. Now, his nose wriggles up to the fell line. The day that Ari and Lucia went with me to visit my neighbor, their attention went to the cute furry thing in the rabbit hutch. At first, the bunny was wary, but before long, Sugar Pie was nibbling carrot slivers from Lucia's hand.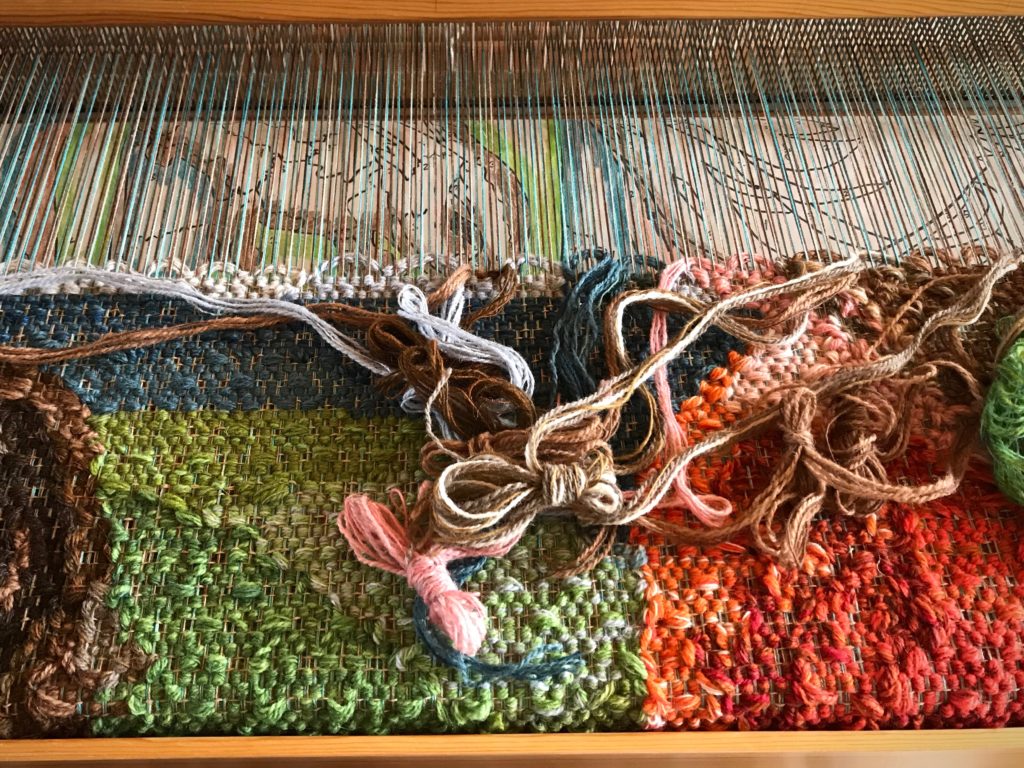 Now, I'm the wary one. The rabbit will make or break this tapestry. I made notes when I wove the rabbit on a narrow sample warp several weeks ago. With careful review of my notes, I am inching forward, giving attention to value contrasts that shape and define the animal. The good news is that when I reach the end of Sugar Pie's soft, furry back, I will be at the tapestry's finish line.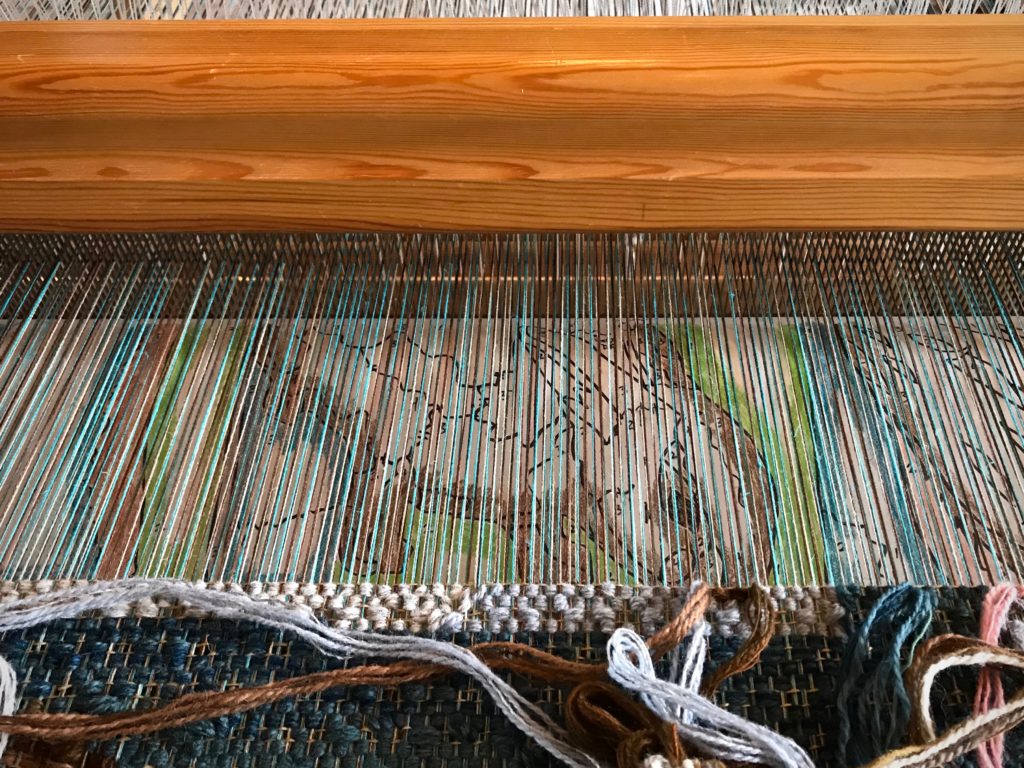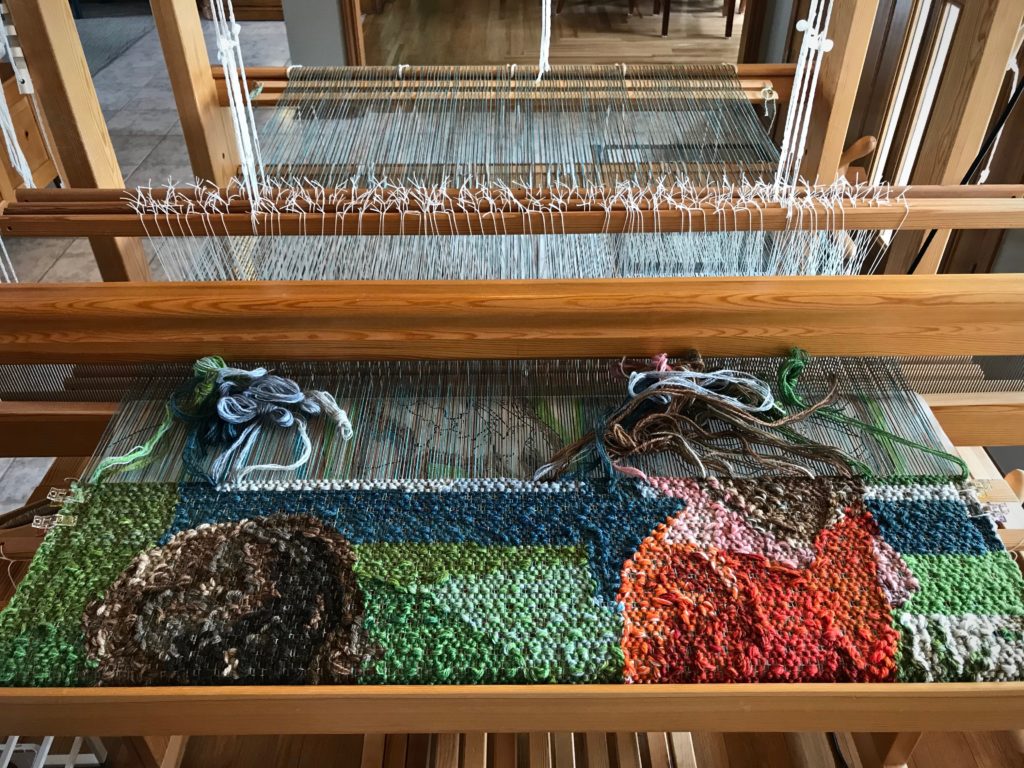 In trying times, our senses are heightened. Will we flourish, or merely squeak by? In all the confusion, where is clarity? In the chaos, where do we find calm? The Lord extends an open hand. The open hand is an invitation. Come and taste. Trust. Find deep satisfaction that reaches the soul. Courageously inch up to the greatest challenge of your life.
May you step into a worthwhile challenge.
With you,
Karen