Remember that cute little Glimåkra Ideal loom? The one we re-sized so I could use it as a workshop loom? You can read about it here. Well, it is time to take the show on the road, so to speak. Time to go meet Jason Collingwood in his basic rug weaving workshop.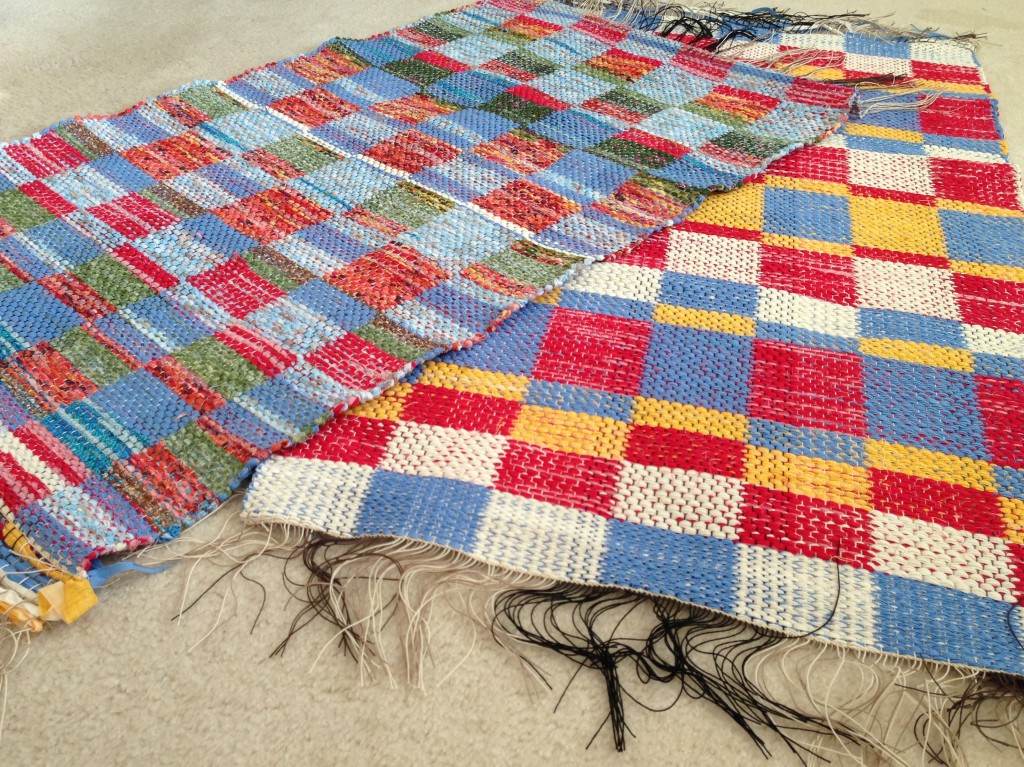 I wove like crazy to finish off another rag rug warp, yielding two more rag rugs. That gave me one more opportunity to practice taking everything apart (with a warp on the loom) and putting it back together again, before dressing the loom with the workshop warp. Done! And not a moment too soon. Whew!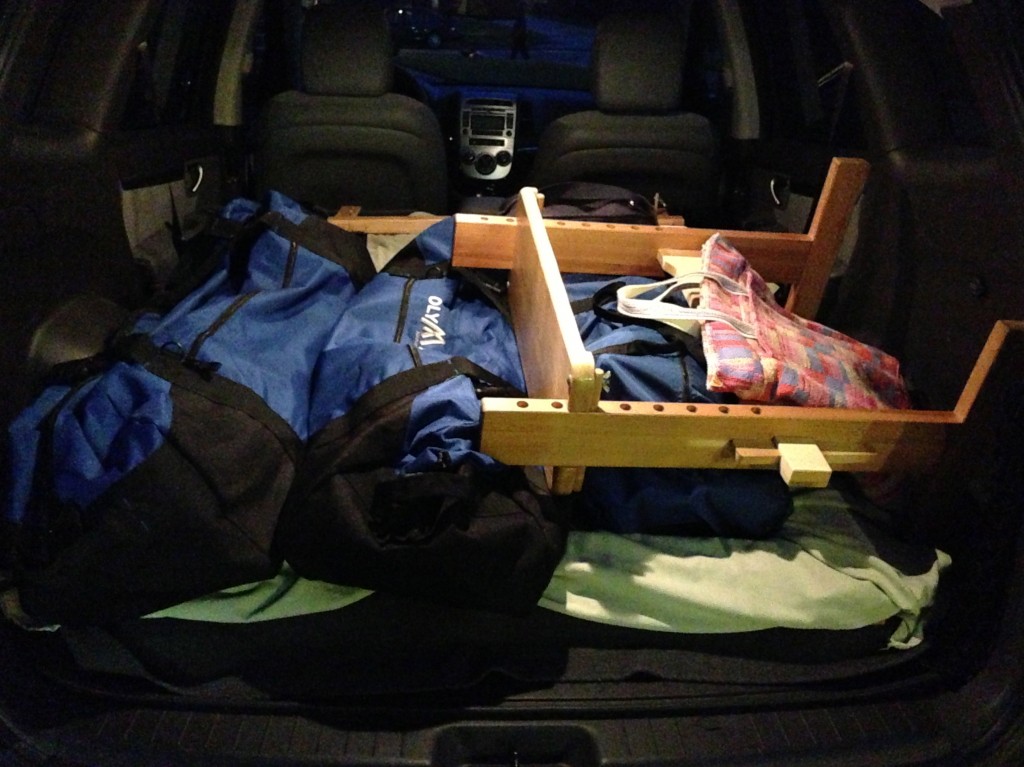 Okay, little loom, let's go!
May you find fun in your week.
On the road,
Karen