Pretend this rug is a painting. Can you guess what the picture is? I have an image in my mind as I weave this rag rug. Sunset over land and sea. I saw a beautiful sunset last night that used these very colors! It was spectacular! And when the sun is setting in one place, it is seen rising somewhere else. (Do you remember when I wove another rag rug similar to this one? You can see it HERE.)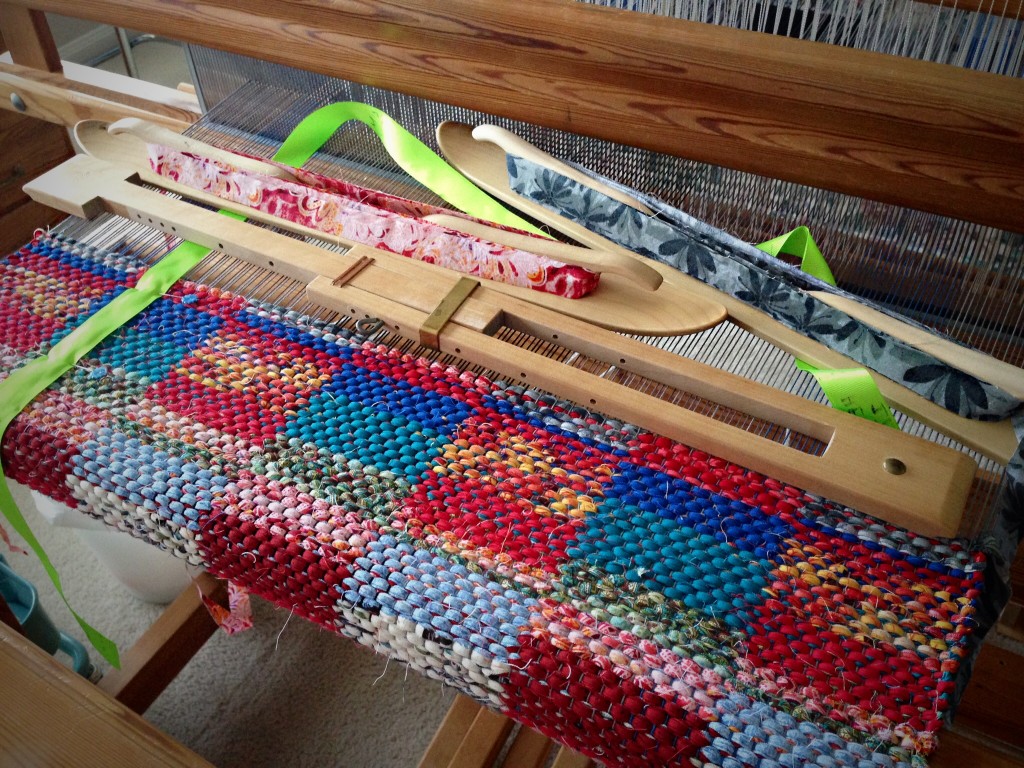 We count on the sun rising and setting every day. So, why do we worry? We tell ourselves there is not enough time, the day is too short. We can't seem to make ends meet (did a weaver make up that phrase?). The one who positioned the sun knows how time works. And, surely, our Maker knows how to make our ends meet.
Most people worry. But you do not have to worry. Your heavenly Father knows precisely what you need. He is glad to provide for you from his kingdom resources. When I weave an imagined sunset into a handcrafted rug, it is a simple replica. When we see the actual display of sunset colors in the sky, let it be a reminder to put our trust in the One who is weaving our story.
May your ends meet.
Happy weaving,
Karen