If you are a weaver, you know this thrill. I weave the very last pick, and then I hold my breath as the finished cloth is unrolled from the cloth beam. All ten meters / eleven yards of it! I don't usually have an audience for the unrolling, but this time I want to share the experience with you, my friends.
If you stay to the end, you will see the cap I made from the sample pieces at the beginning and end of the warp.
And, one more thing, I added a little 3 1/2-minute time-lapse video at the very end. I hope it makes you smile.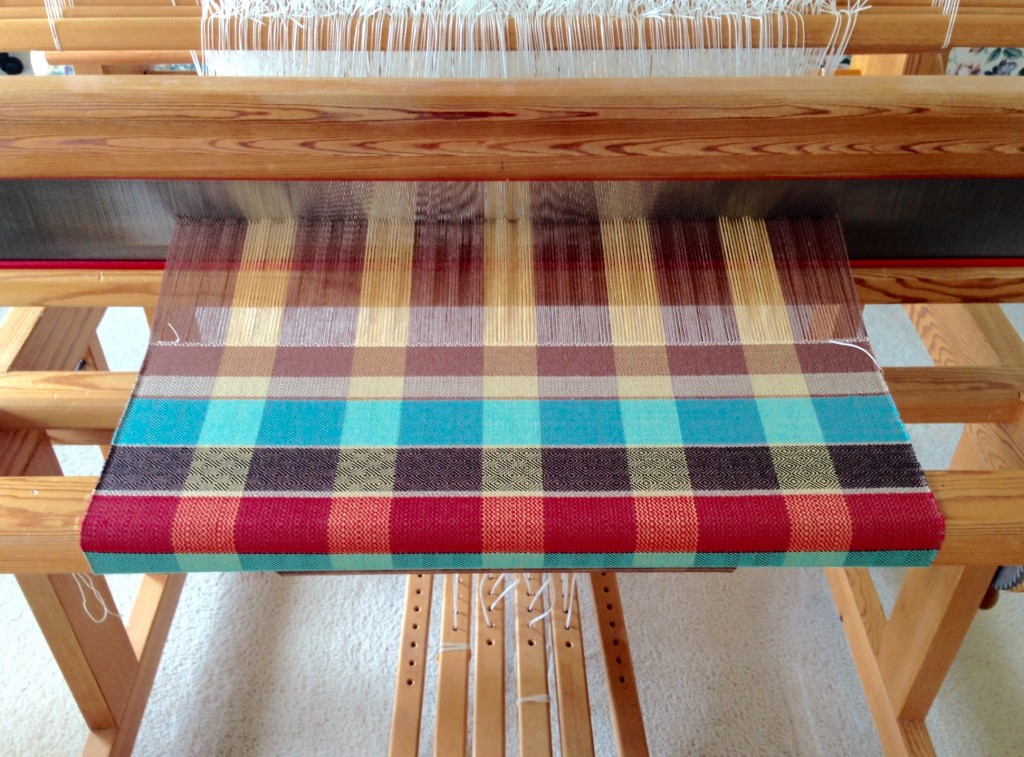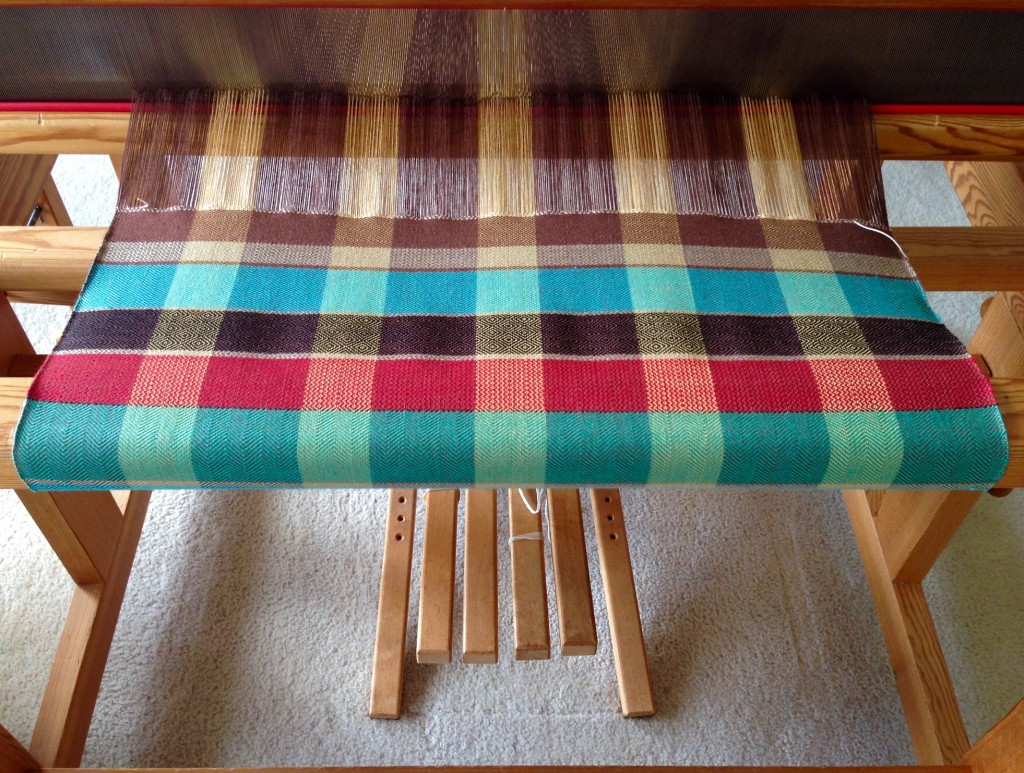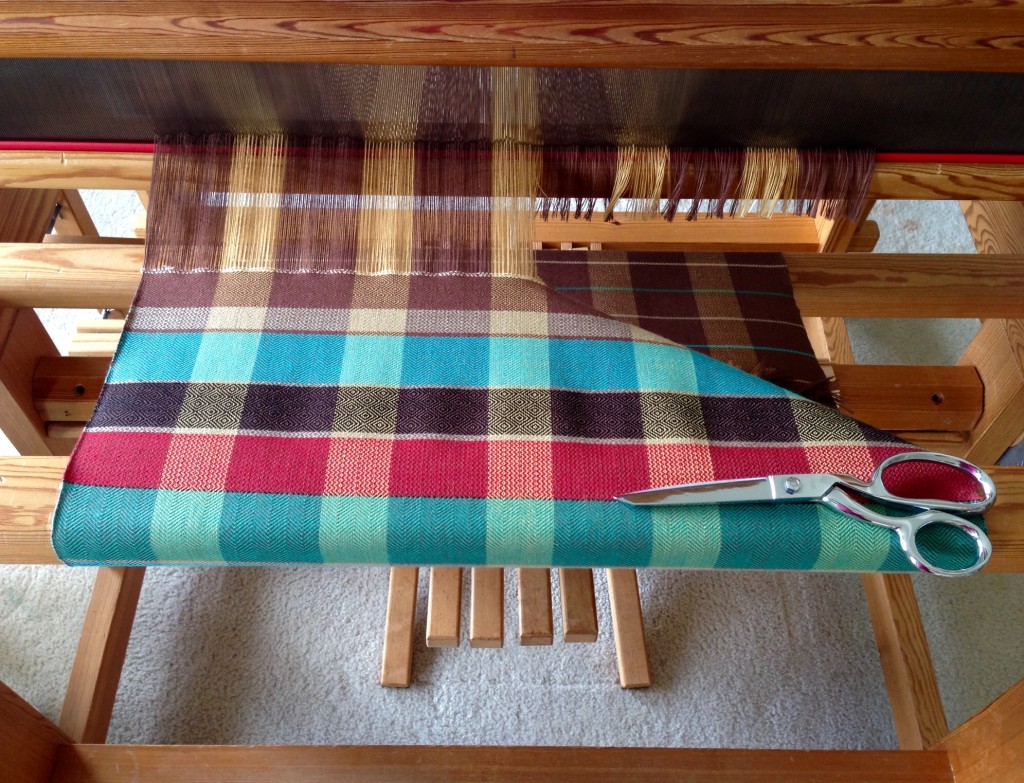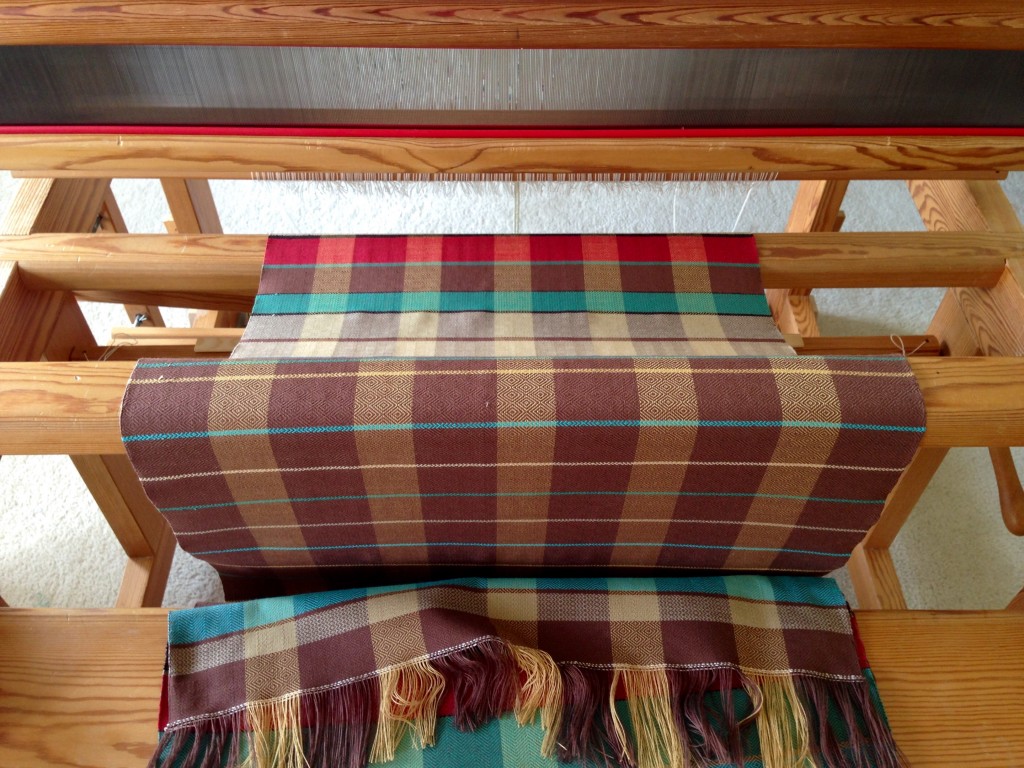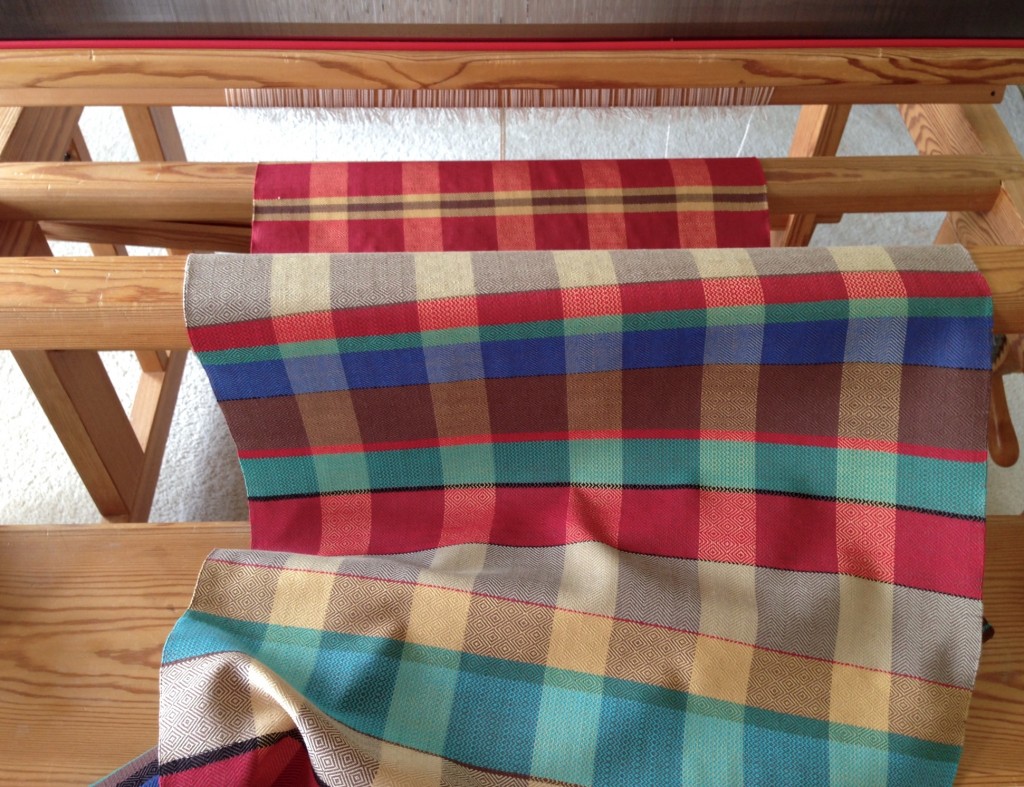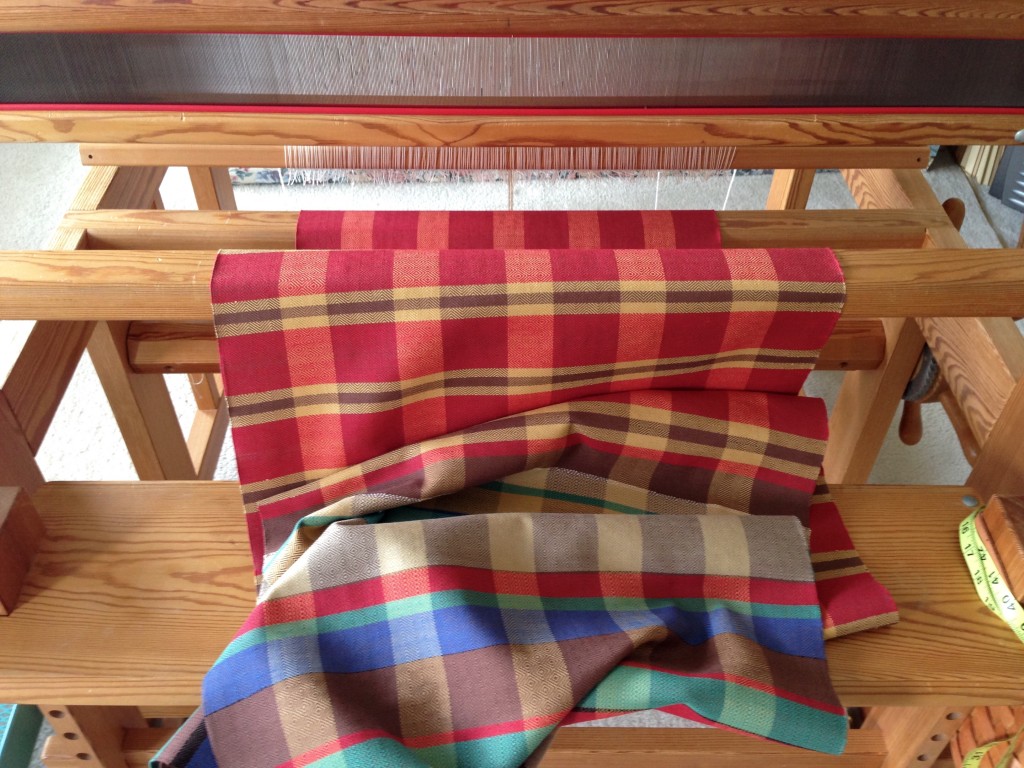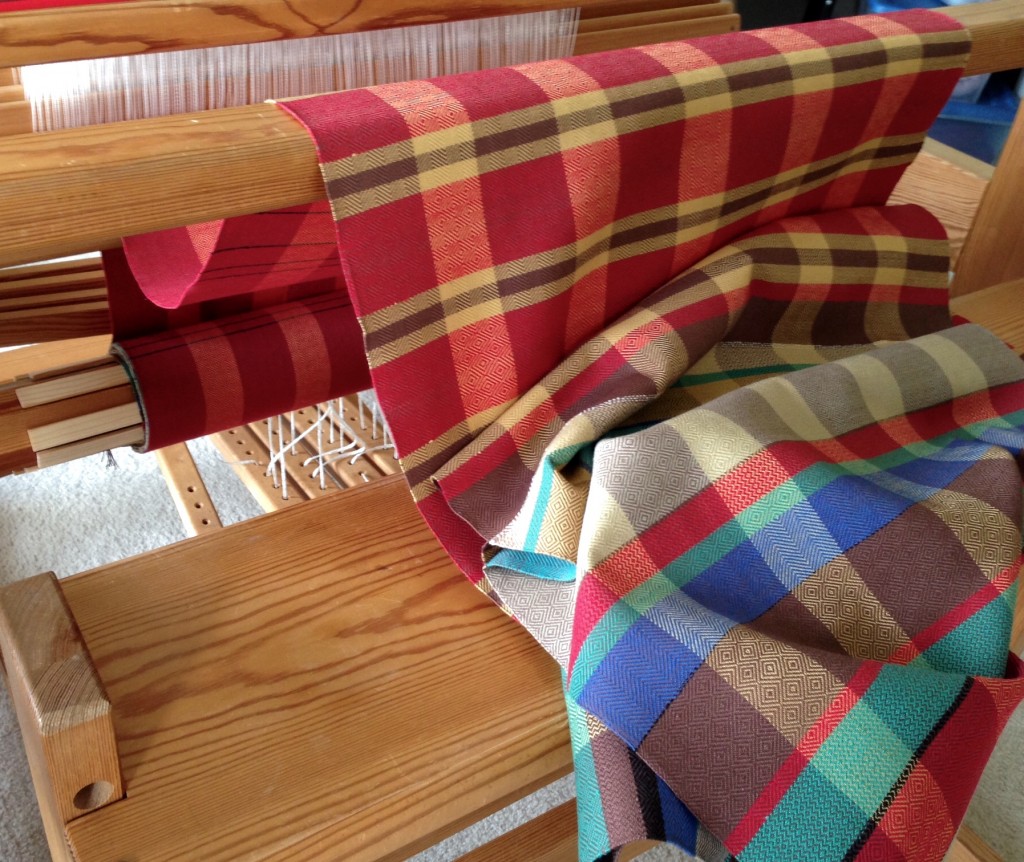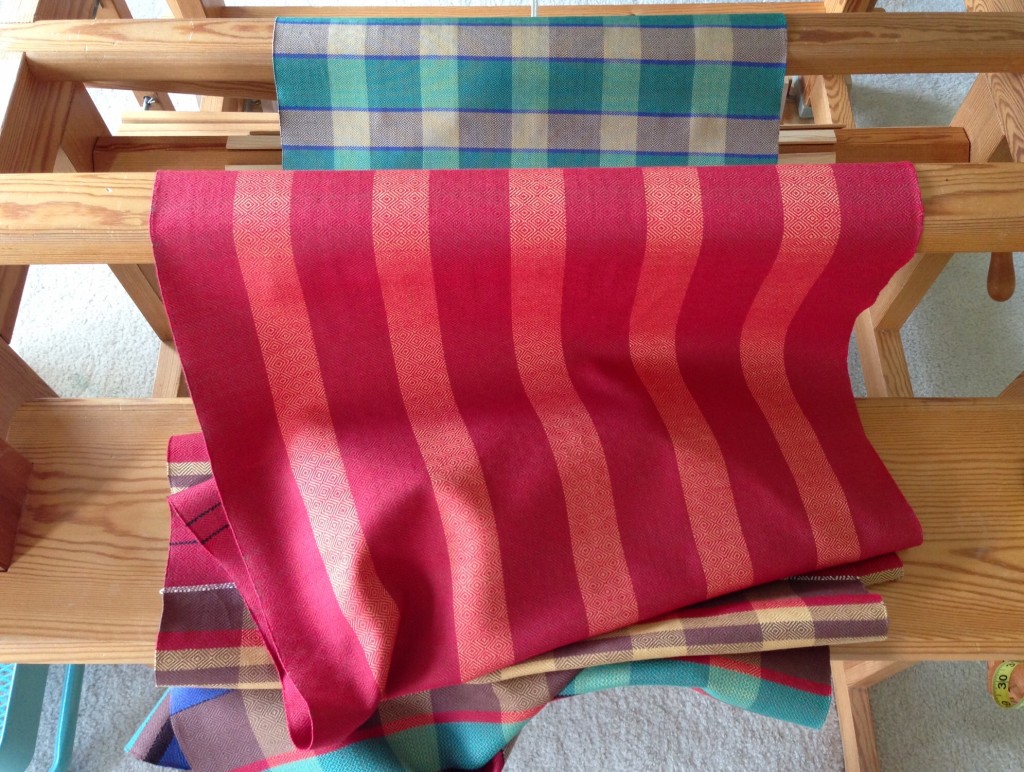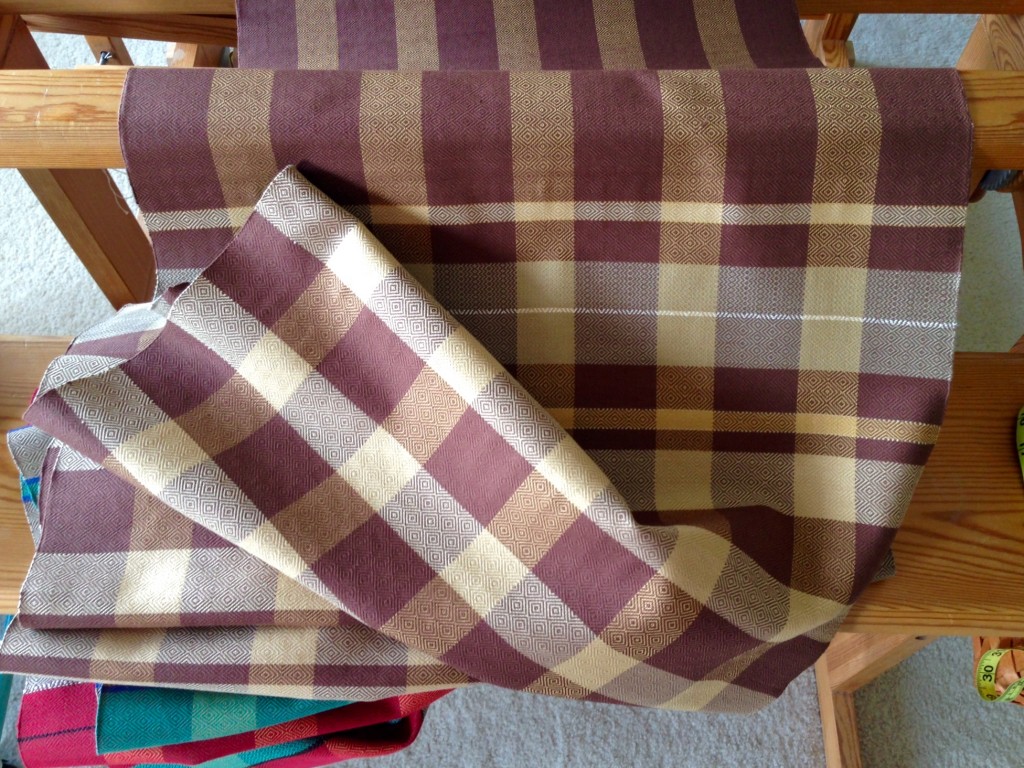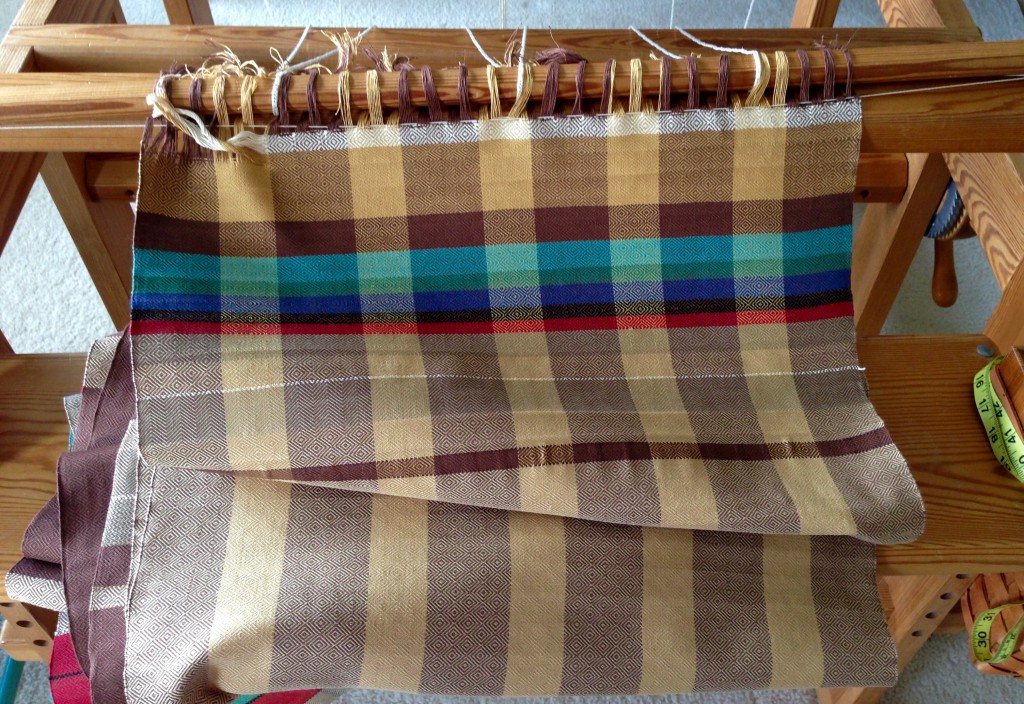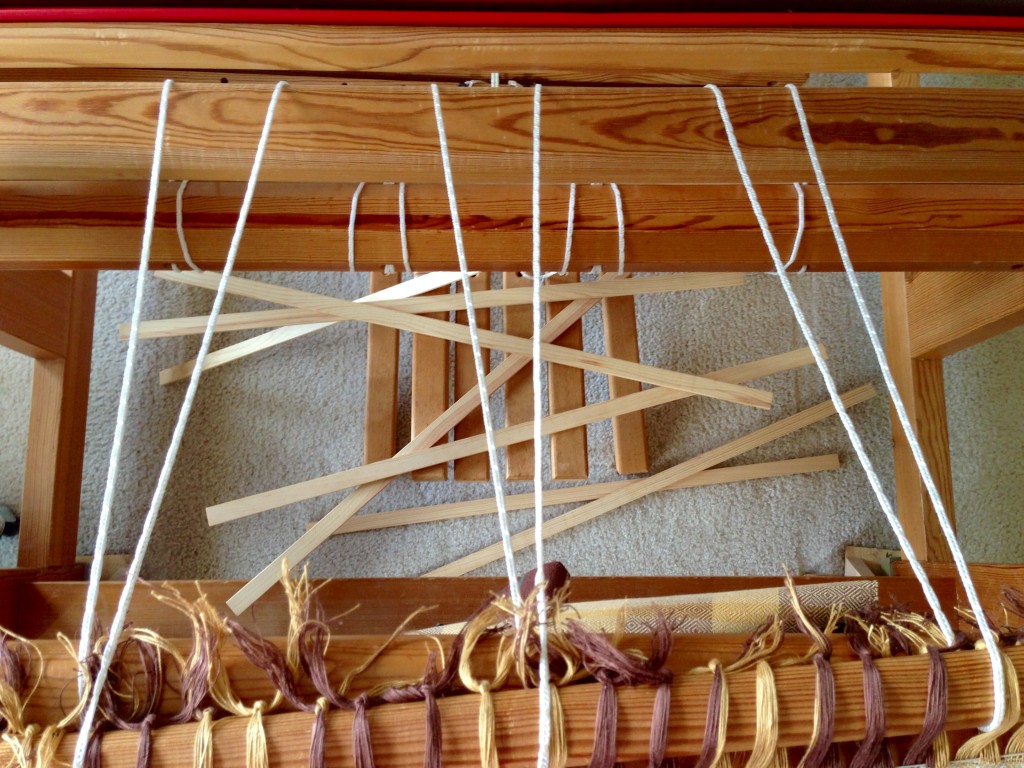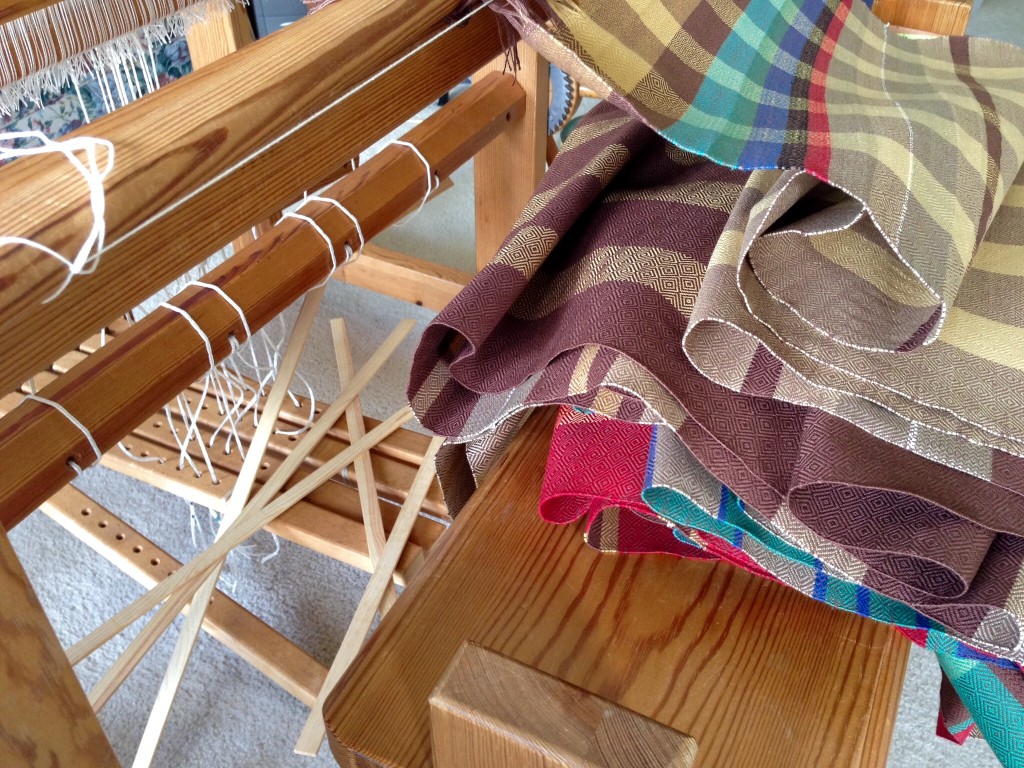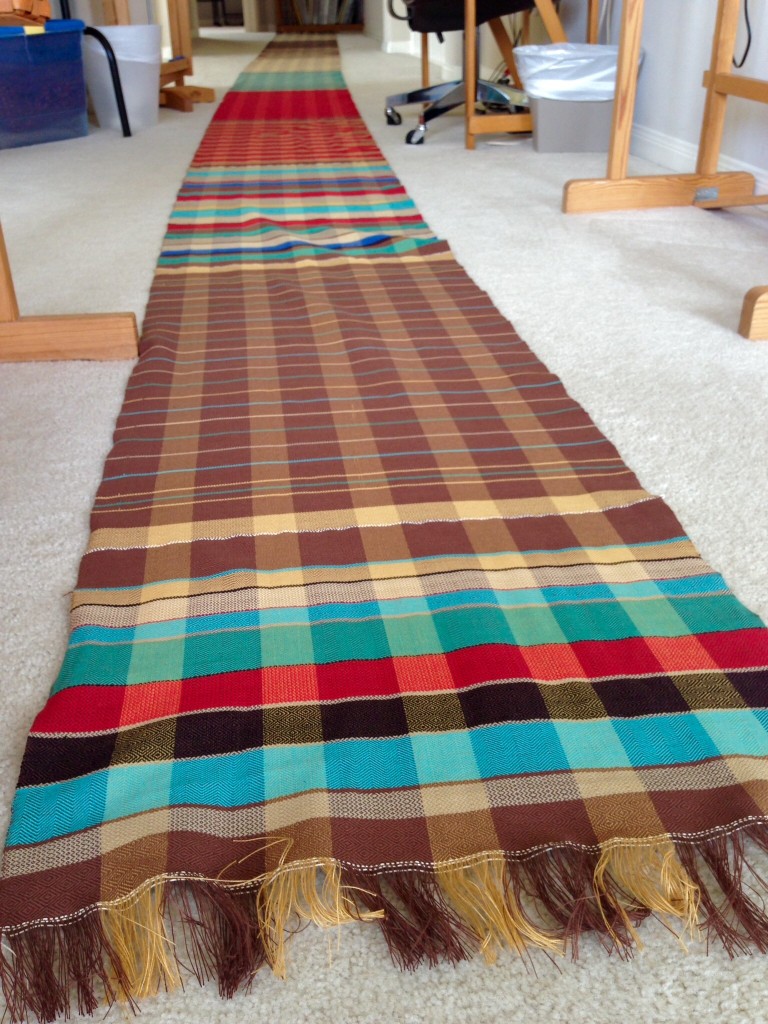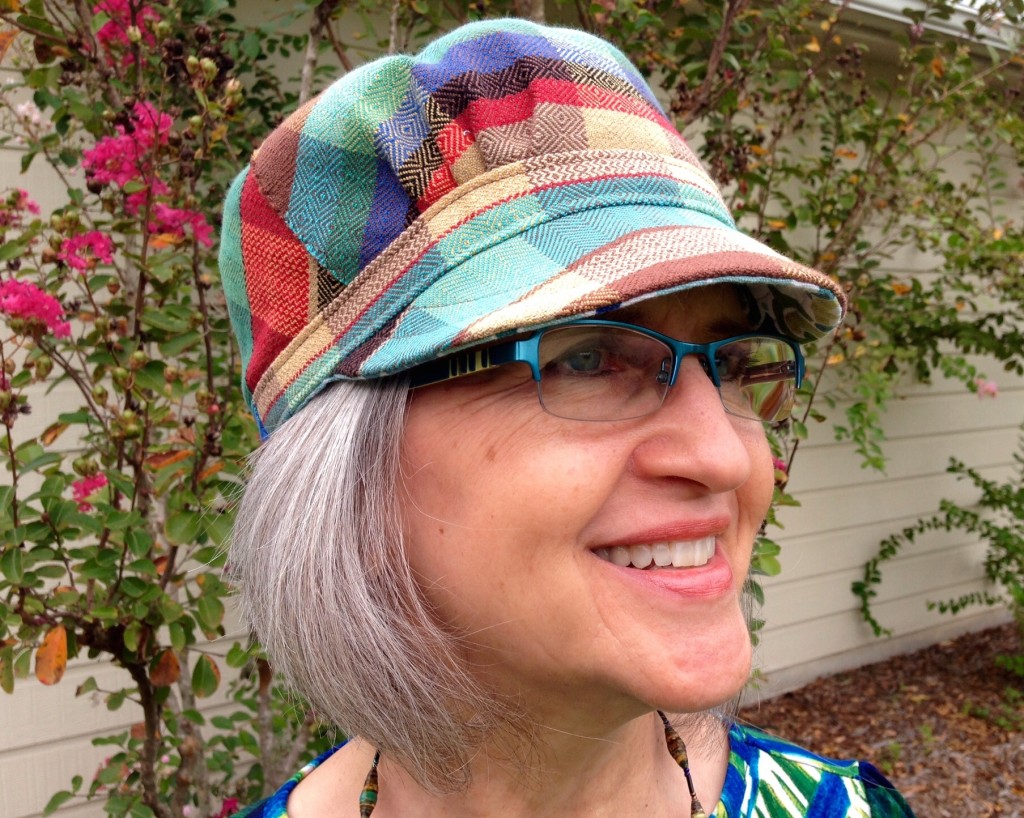 And now I invite you to join me as I weave the Nine Color Towel. Remember that this is time lapse–I really do not weave this fast.
May you be filled with joy.
Very Happy Weaving,
Karen