I have a generous selection of gorgeous wool yardage that was given to me a few years ago. I had said I would weave rag rugs with it. But I haven't. …until now. What took me so long? Uncertainty. I haven't seen wool rag rugs. What warp should I use? What sett? What problems await? I felt timid about walking into the unknown.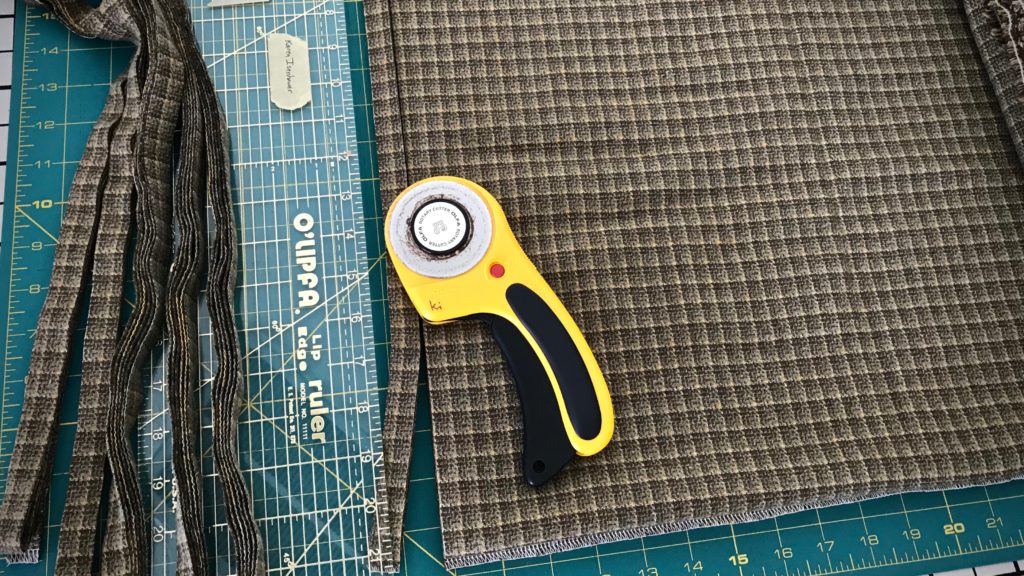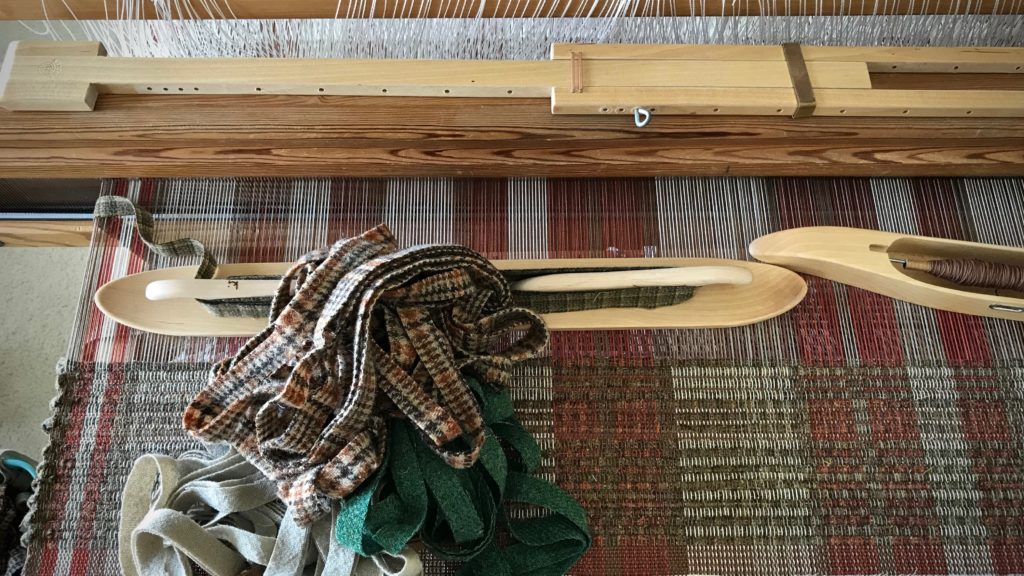 Last week I came across a recent Väv magazine. Lo and behold, here is a spaced rep rag rug with wool fabric weft! My loom is already dressed for spaced rep rag rugs. Here I go!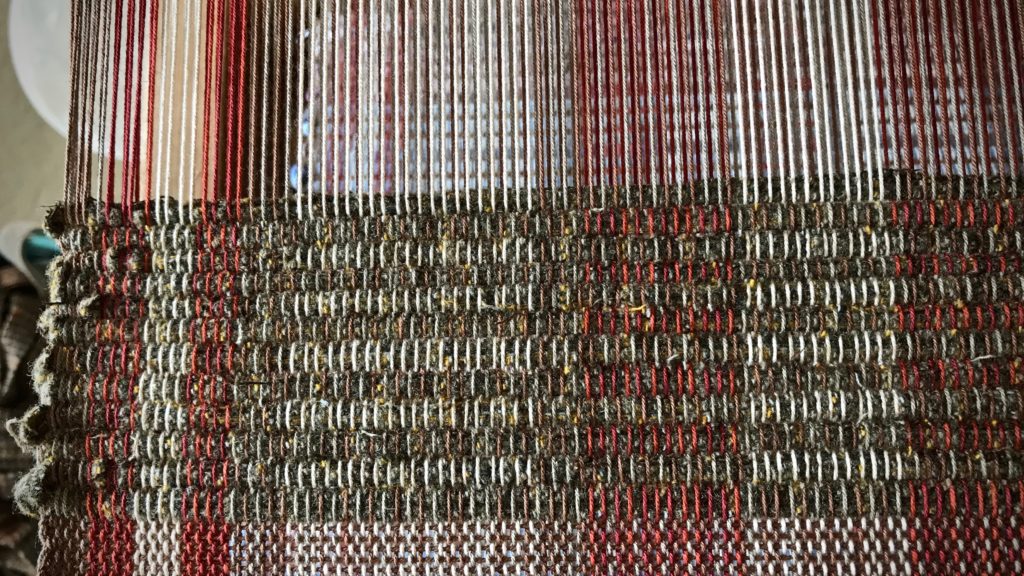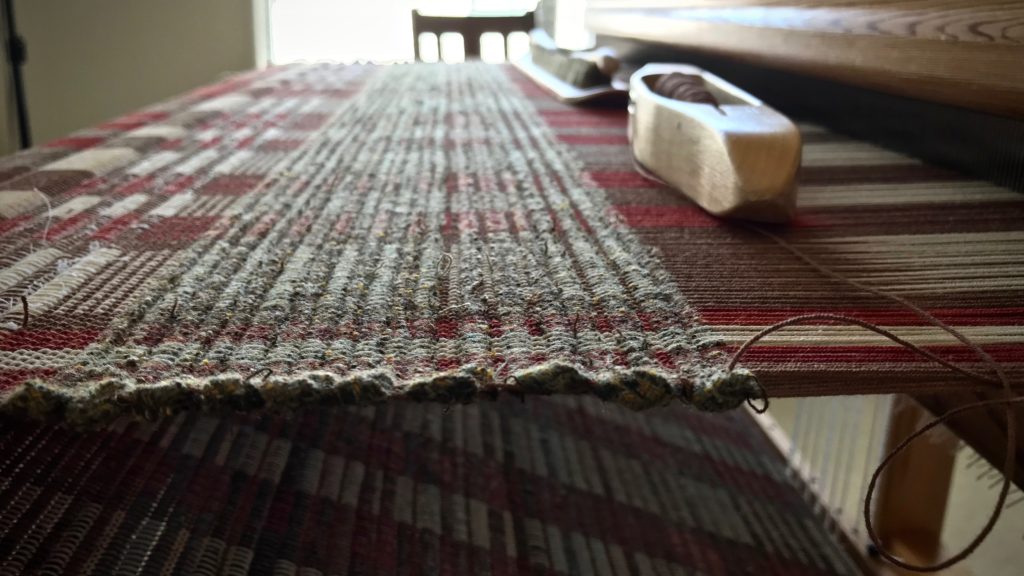 Ten years ago a kind, elderly gentleman sat next to me on an airplane. He gave me sage advice I never want to forget,
Put your future in the hands of the one who holds the future.
We speak of past, present, and future. But for the Lord, the present has already been. The future has already happened. It's as if the wool rug that I try to imagine and weave has already been positioned in the foyer of the Father's house to comfort road-weary feet that enter. Amazing!
May your future be better than you imagine.
All the best,
Karen