As the cloth cascades over the knee beam, let's take a sneak peek at the other side. Crouching below the warp behind the shafts, we see the mechanics of weaving. When I sit on my loom bench at the front of the loom, throwing the shuttle, it feels like magic. Thread by thread, fabric just appears. Under the loom you can see it is not magic. It is heddles on shafts, shafts connected to lamms, lamms tied to treadles. It is a system that works behind the scenes while you sit in front and weave. Sometimes we put our trust in what we see out front, neglecting to consider what goes on behind the scenes.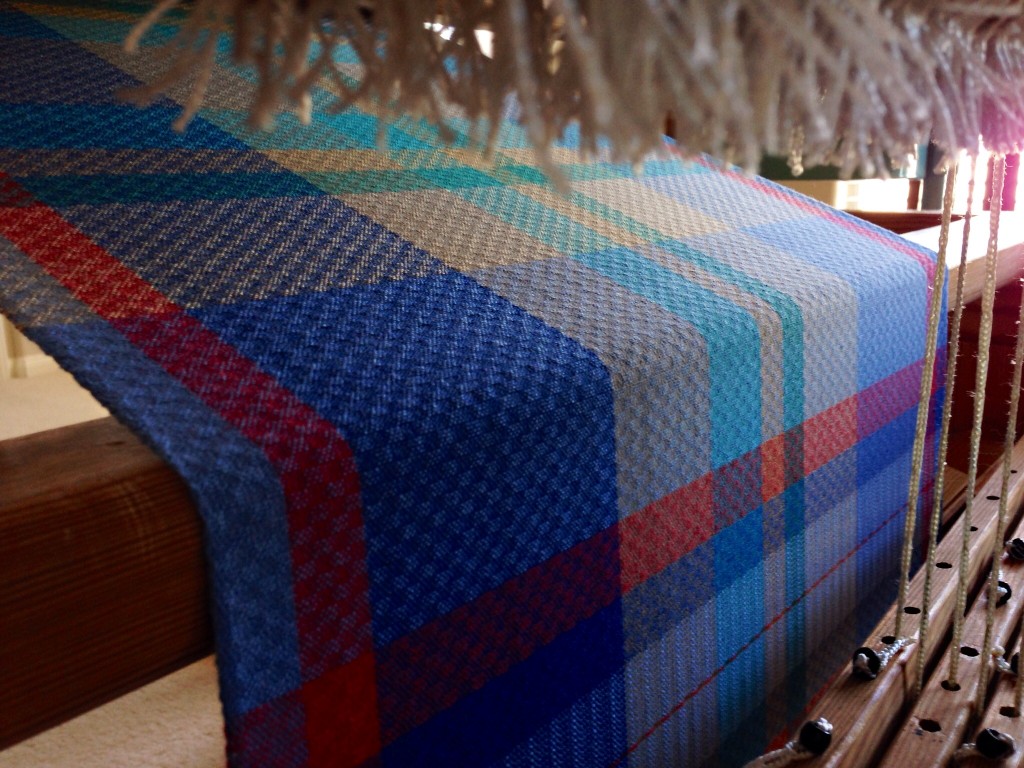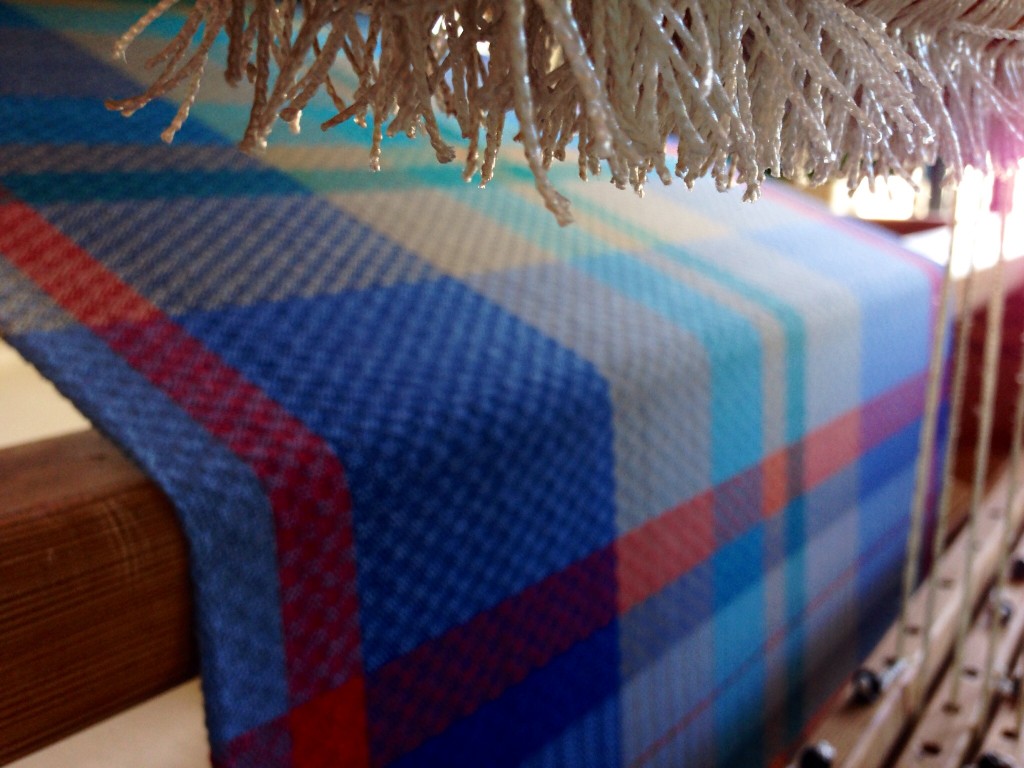 When I finish a weaving project, I untie and disconnect everything so the loom is ready for the next project. The warp has a purpose while it is on the loom, but when it's over, it's over.
Beware of putting your trust in human heroes. Keep in mind that your human heroe's plans will last only as long as their life. When it's over, it's over. Do not put your trust in a person, a leader, a superstar, a human hero, to save the world. Put your trust in the grand weaver who holds the system in his hands.
May you encounter trust-worthiness.
(To see the warp floats on the front of the cloth, click HERE.)
Yours Truly,
Karen