All my spools are quills, mostly pre-made cardboard, with a couple of rolled-brown-paper exceptions. I keep a few sizes of quills ready, sorted in little mugs inside a basket. The basket sits on a shelf under the table that holds my bobbin-winder, so I simply reach down and grab the size quill I need at the moment.
One of the mugs says Glimåkra (from Joanne Hall, my Glimåkra friend), another mug is a handle-less one I picked up at Ikea years ago that looks like a little flower pot, one is a baby's pewter cup (when does a baby use a pewter cup?), but the mug I like best is my husband's childhood milkglass cup with red two-block twill design (at least that's what I'm calling it), and a blue "S" for Steve.
This fun idea of weavers sharing pictures of their spools is from Meg over at Unravelling. Thanks, Meg!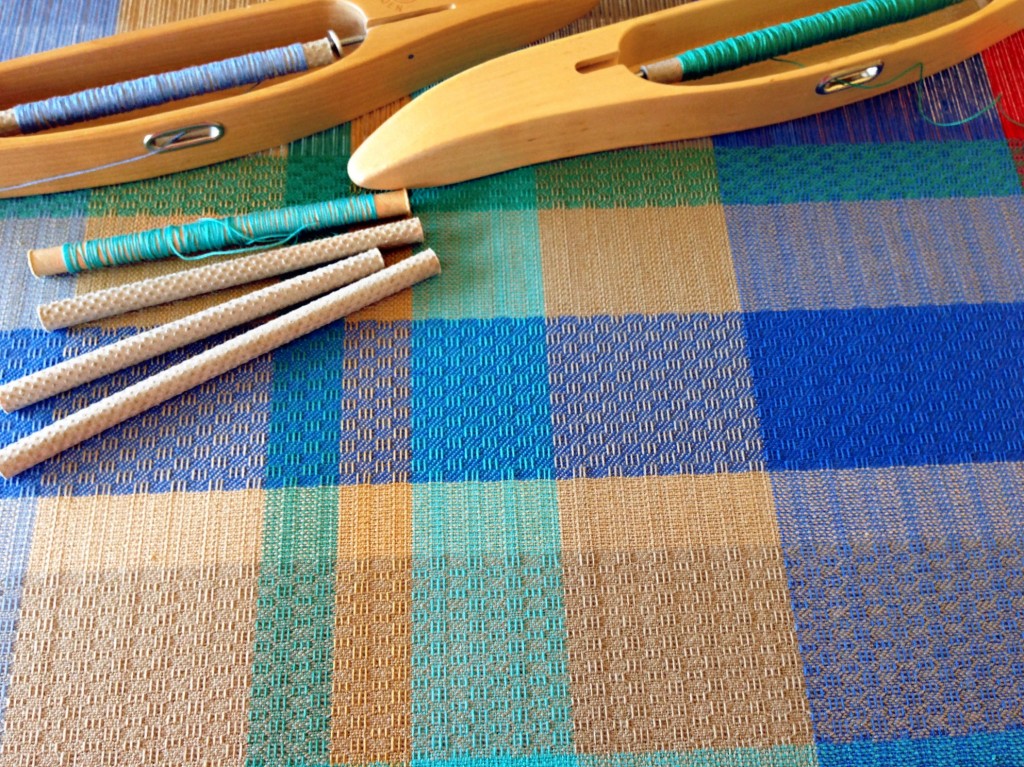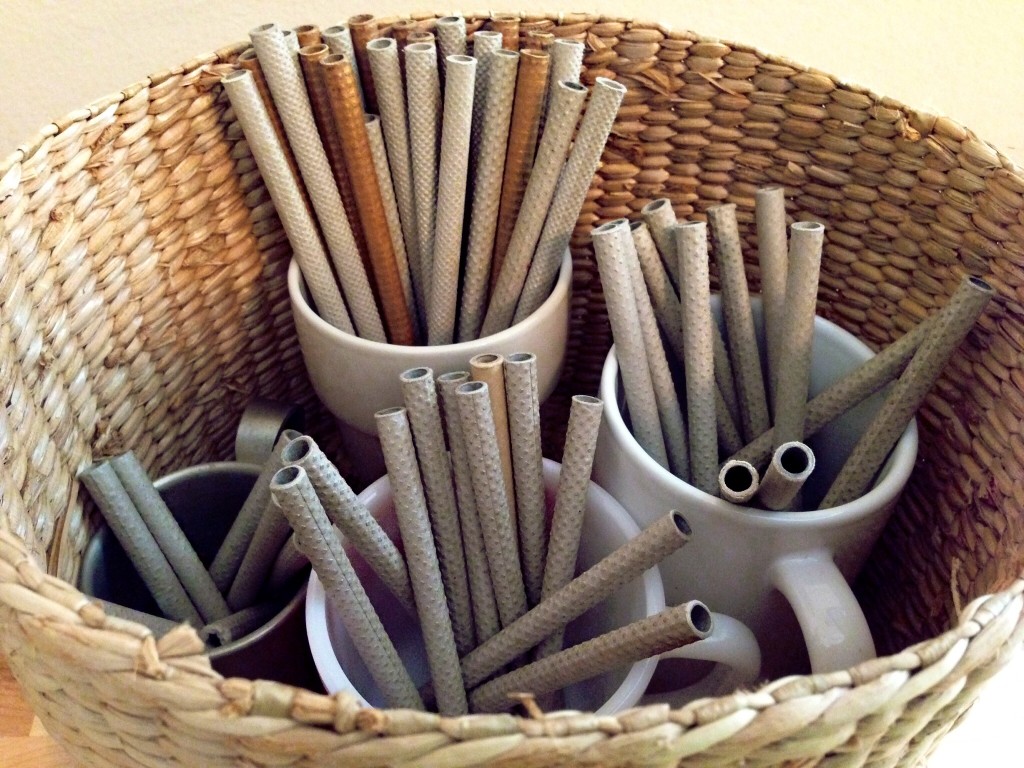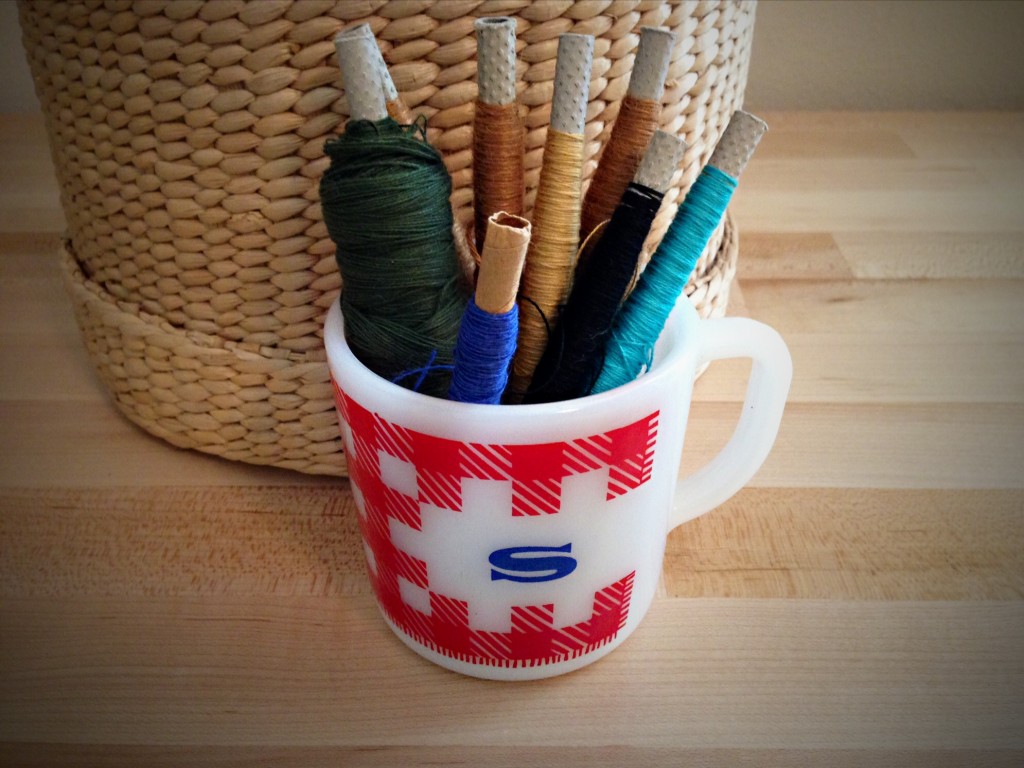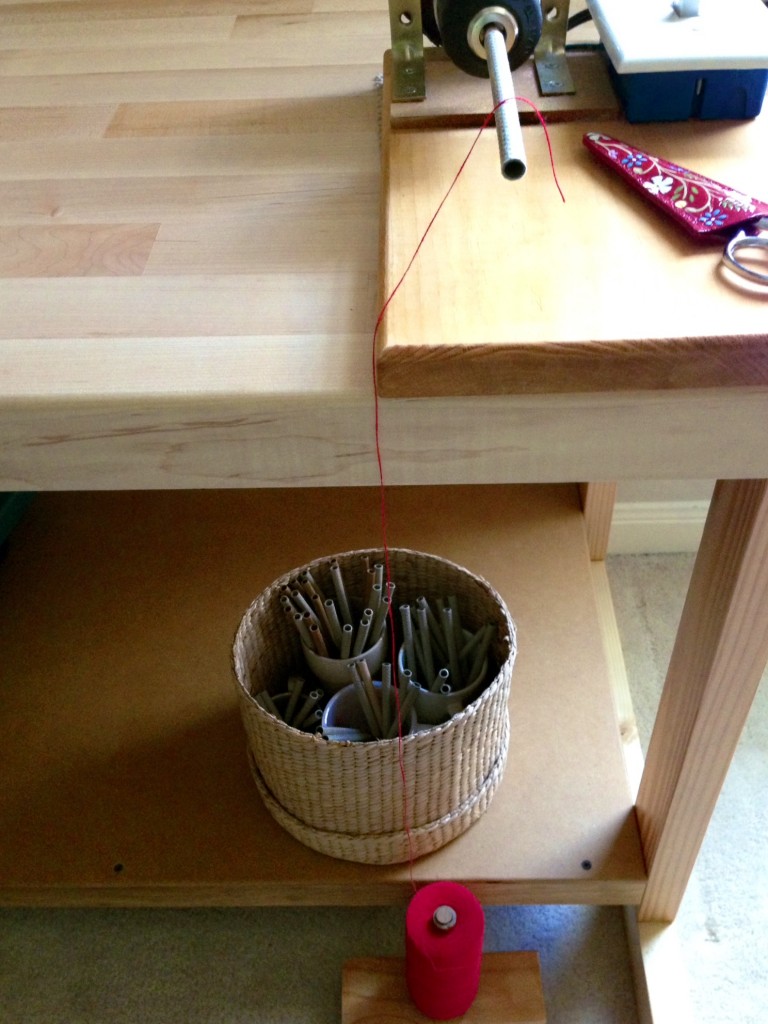 May your springtime be memorable with happy surprises.
Happy April Spools Day,
Karen