Honestly, I didn't know it would come out dotted. If I wanted dotted cloth, I could use surface design, like paint, embroidery, or beading. Instead, I got the pleasant surprise of dots that are woven into the fabric itself!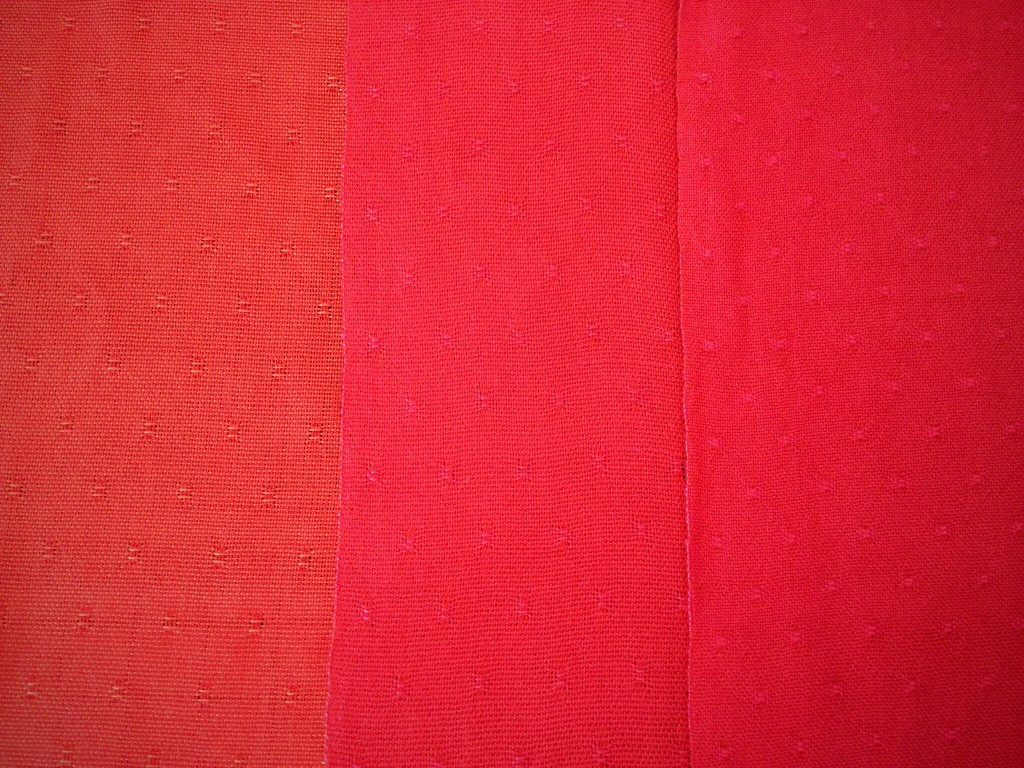 These shawls have a dark coral warp. The unwashed piece on the left is the one I intend to wear to my daughter's wedding. You can see the light coral weft in the little weft floats of the huck lace. The other two pieces have a hot pink weft, which gives the cloth a (difficult to photograph) pink-ish coral color. The one in the center was hand washed. Notice that the pink weft floats are barely distinguishable from the rest of the fabric. The piece on the right was washed on the gentle cycle in the washing machine (omitting the spin cycle). Look at the pink dots! They were there all along, but they became subtle, but noticeable, punctuation marks in the cloth through agitation in the washing machine.
Like the dots that are woven into this fabric, truth is woven into our universe. Truth is. And truth is discoverable. It is there all along, but we don't always understand it or see it. Sometimes, it is when we go through life's agitations that truth rises to the surface as a pleasant surprise.
May truth be your favorite surprise.
Discovering with you,
Karen