I mark "mid" on my measuring ribbon. The ribbon is held in place on the fabric with two flat-head pins that I leap-frog up the ribbon as the warp advances. Imagine my surprise when the mid mark touched the exact halfway point of the table square being woven! The linen halvdräll pattern has a specific number of repeats for each of two blocks, with the halfway point of the table square at the center of the middle block II. How did I get that kind of precision for three of the four table squares on this warp? Honestly, it surprised me each time. I think it is the loom. Maybe I am finally learning to weave without interfering with the streamline functioning of this Swedish loom. (To see the one table square that didn't make the mid-mark precision, look carefully at the first photo in Embedded with Elegance.)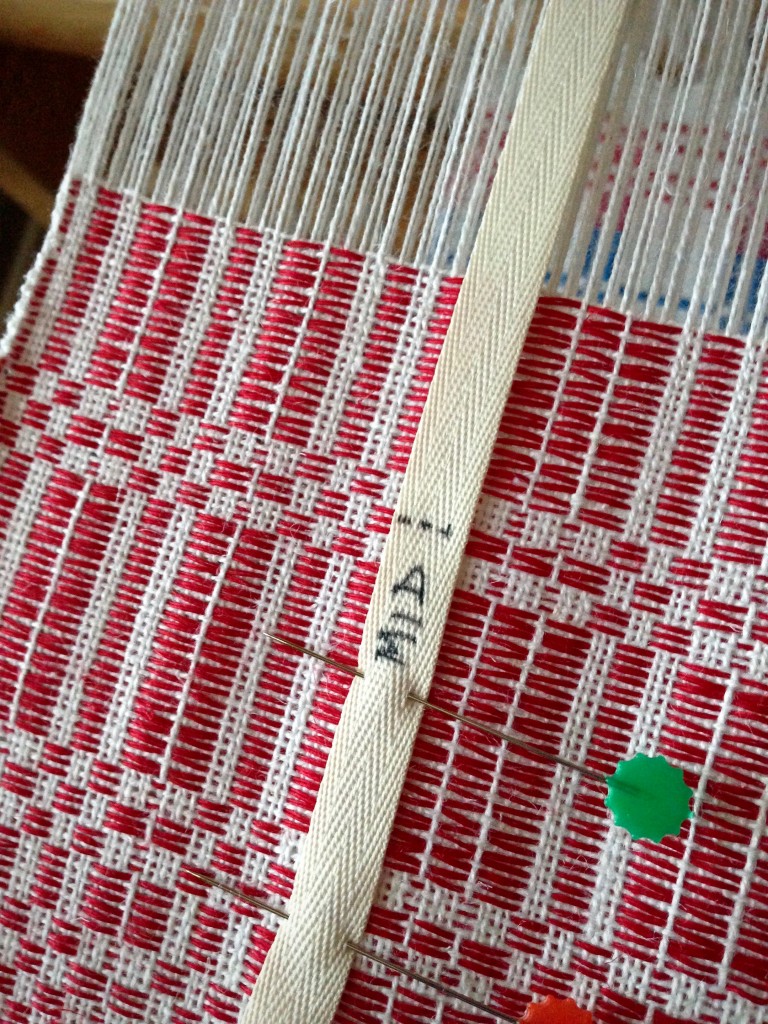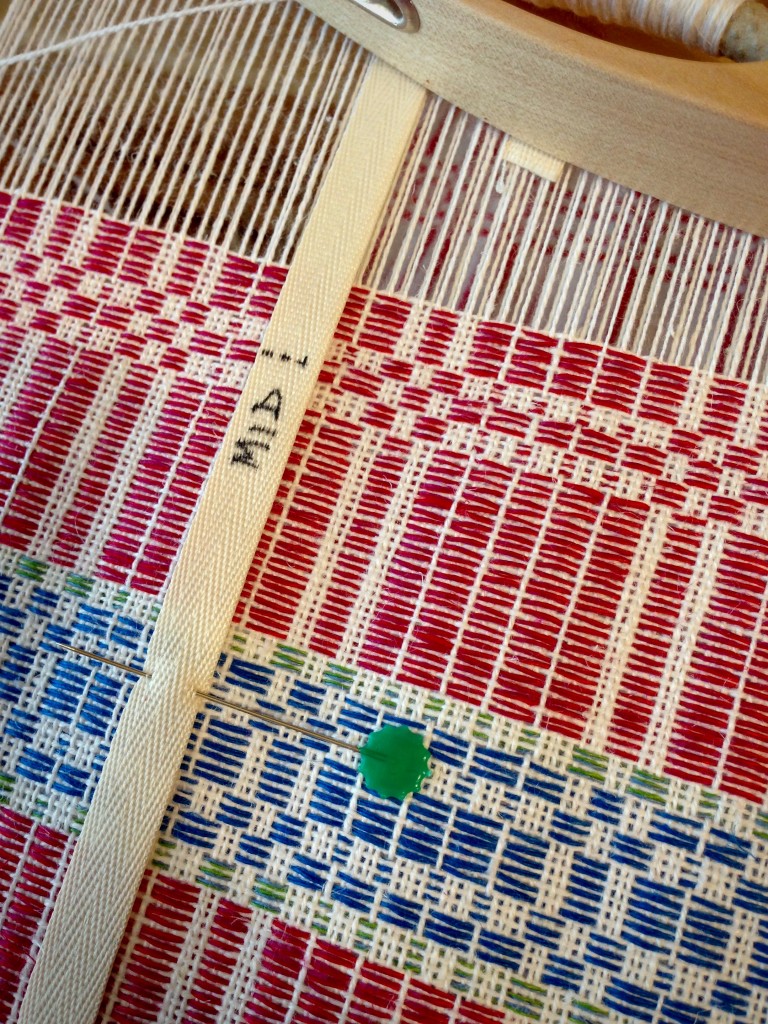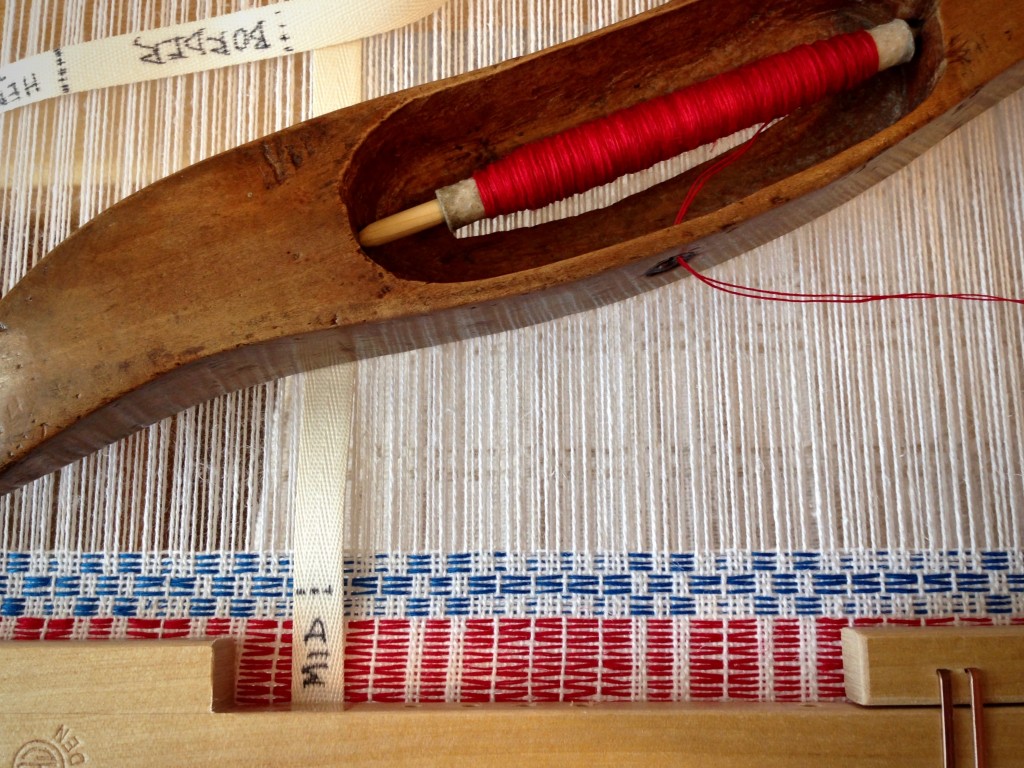 A promise fulfilled is like a treasure unearthed. You hope for it, and might even expect it; but it's a joyful thing when you experience it. We wait for a promise like we wait to see the "mid" mark on the ribbon. The Lord's promise is a vast treasure. It's a treasure worth watching for.
May you unearth splendid treasures in the new year.
Happy year end,
Karen