In the afternoon light the linen takes on a golden appearance. The halvdräll pattern in the cloth is no less distinguishable in these low-contrast weft colors. In fact, the pattern seems more embedded in the fabric now than it did with the vibrant red weft in Weaving Christmas. Natural unbleached linen over white bleached cottolin brings monochrome elegance to this table square.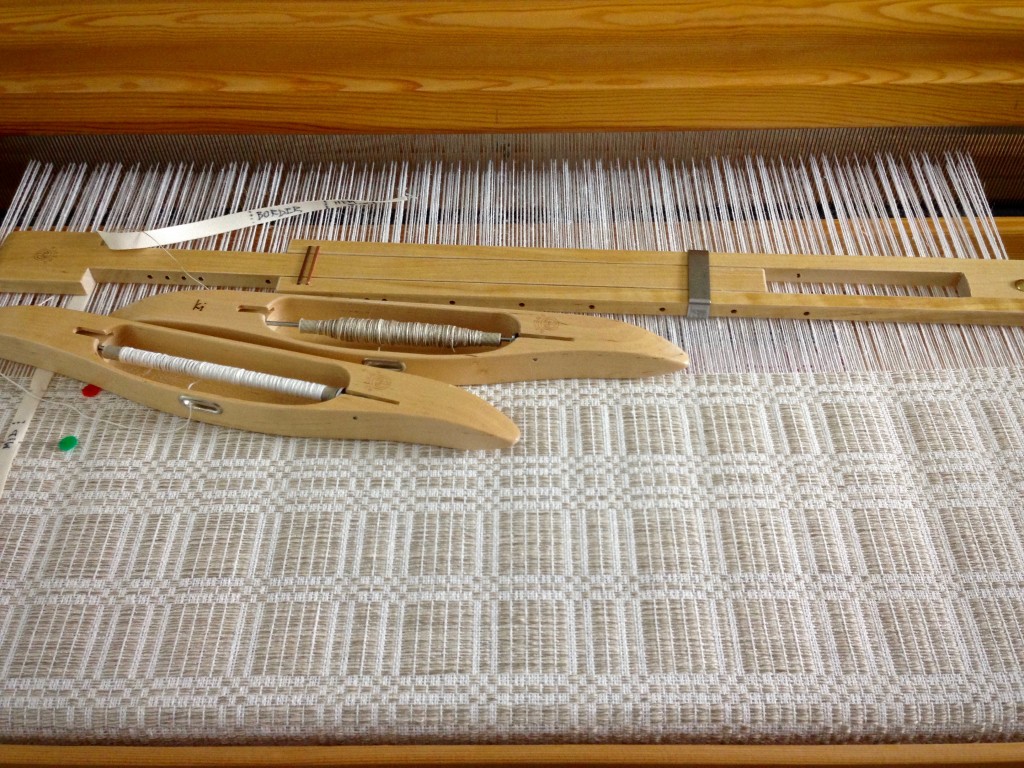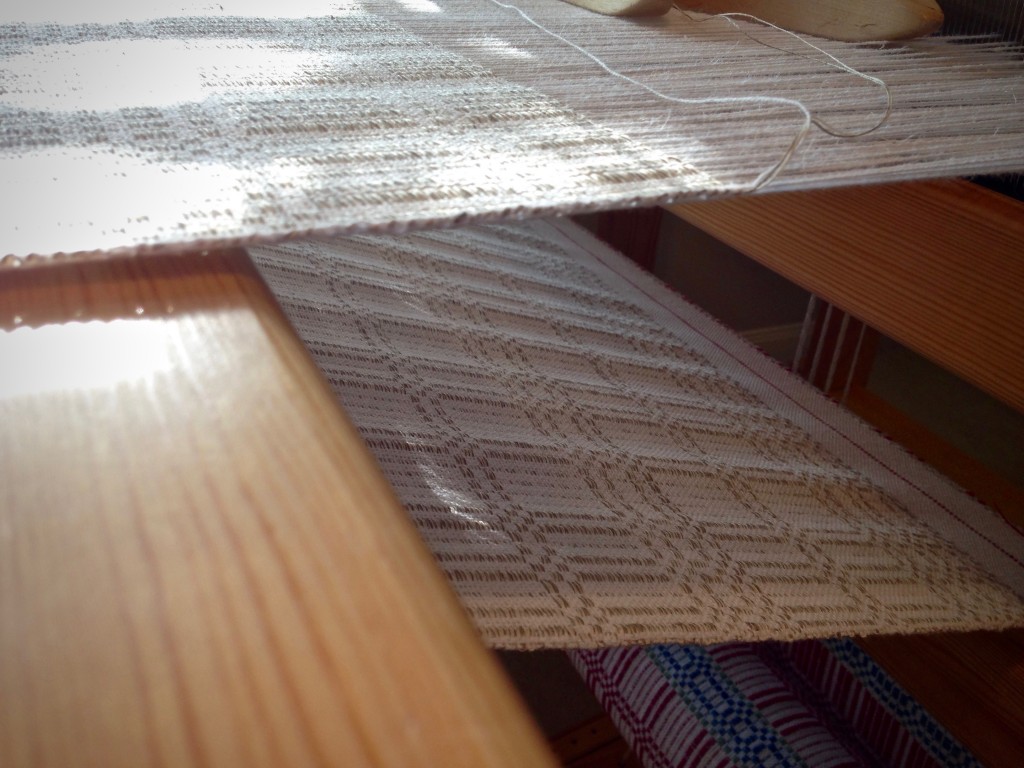 God has a life plan for us that reveals His glory. His instruction gives me wisdom, insight, and understanding for life. It is much like following a halvdräll weaving draft to produce halvdräll fabric, and witnessing the fabric at its best as it glistens in the afternoon sunshine.
May you enjoy the wonder of Christmas.
Happy Halvdräll,
Karen