One by one, the towels are collecting around the cloth beam. Each new towel on this warp is a welcome adventure. The thick and thin structure grants many interesting possibilities. Repetition is hardly noticed because a minor change in the weft order changes everything. It's the wonder of it all that I find delightful!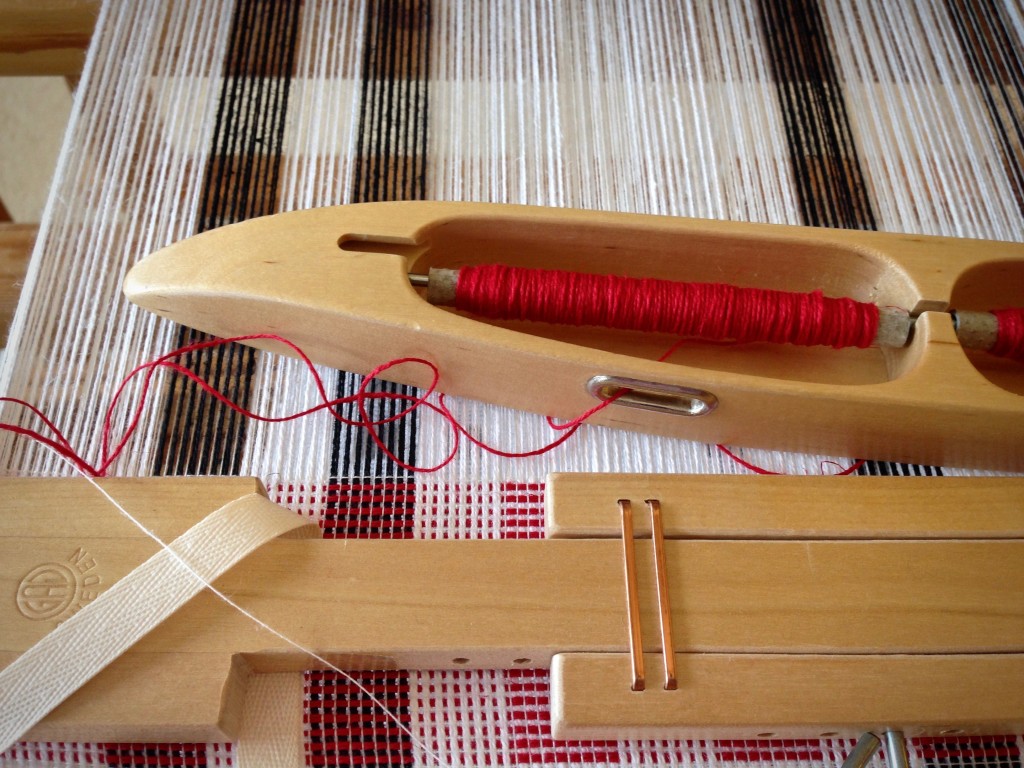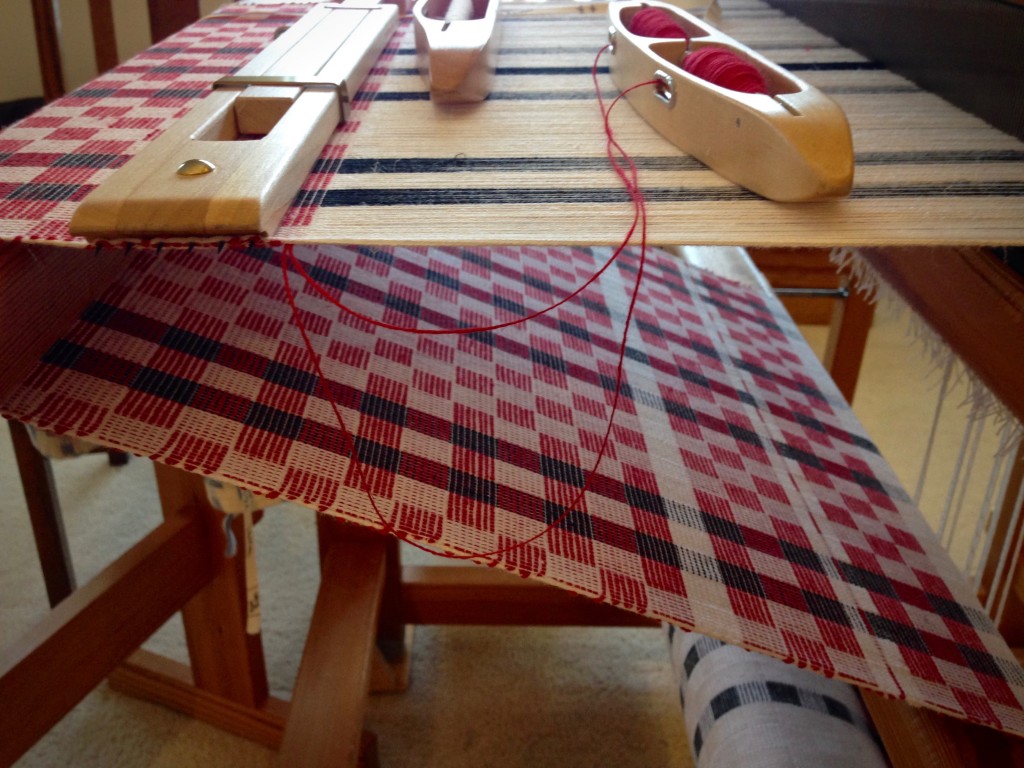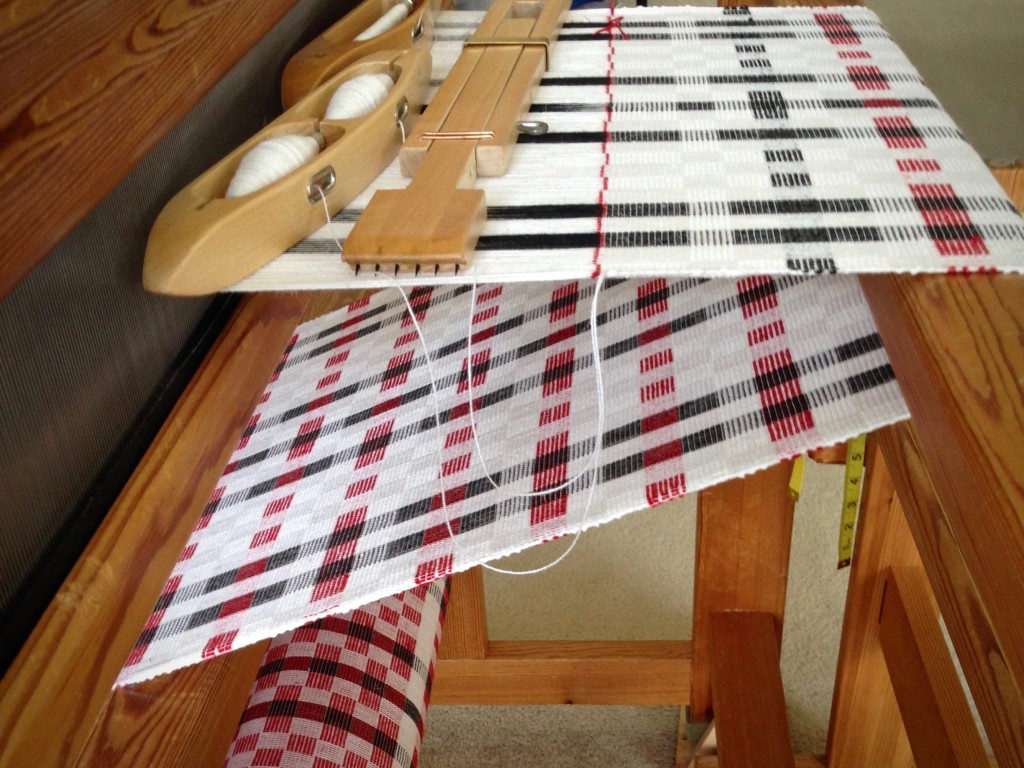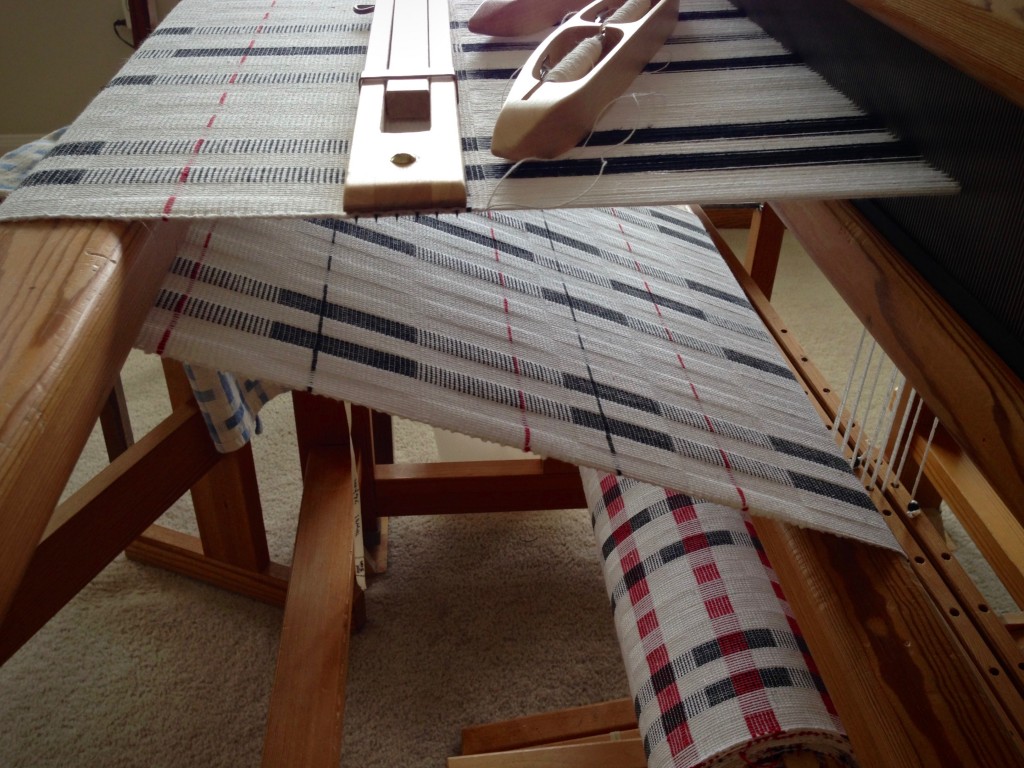 Everything about the Christmas message is filled with wonder. Immanuel, God with us. With this news, the daily repetition of life is invaded with delight. Enjoy the wonder of Christmas!
May your home shine with the wonder of it all.
Good Christmas,
Karen